You may be retired from work, but you certainly aren't retired from life.
Unfortunately, this is not how some retirees view retirement. A portion of retirees stay inactive after retirement due to the fact that they feel like they don't have much left to accomplish. After all, the kids have grown up and left home, and there's no need to worry about any upcoming work projects or deadlines. However, it doesn't always have to be this way. In fact, 63-year-old Richard Wee or "Papa" Rich (the nickname that he goes by at Evolve MMA) is a living, breathing example that life begins after retirement.
"Before I retired, I was a busy regional senior executive," shares "Papa" Rich. "I travelled a lot and hardly had time to work out. My job also required me to entertain, and so I ended up eating lots of good food and drinking wine. As a result, I grew in size and was poor in health."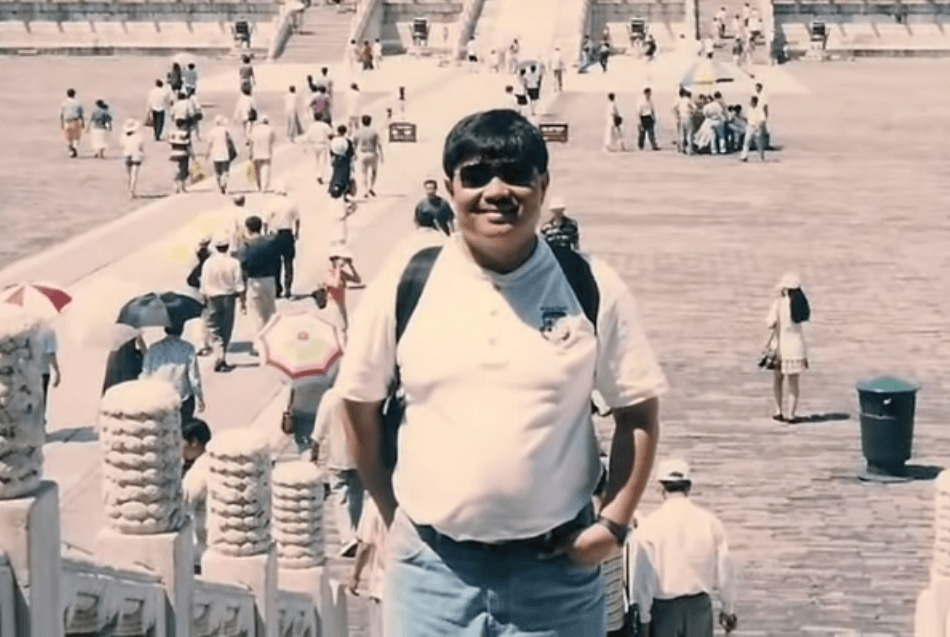 Shortly before his retirement, "Papa" Rich knew that he had to do something about his health and fitness. So he started going to the gym. However, he eventually got bored with the usual workout routines he would engage in. "I tried to find an activity that I would be interested in long term, so that I could reach my desired level of health and fitness," explains "Papa" Rich.
"I tend to get bored with the regular weight and treadmill workout routines as they're repetitive. That's why when I discovered martial arts, I realized that it's something I can do for the long run because the interest is there, and there is always something to learn."
"Papa" Rich trains martial arts daily from Monday to Friday, and has been doing so since 2009. In just 2 years, he lost 25 kg. Over the next few years, he went on to lose a whopping 40 kg and build muscle while shedding away body fat. He currently holds a purple belt with three stripes in Brazilian Jiu-Jitsu (BJJ) and is level 5 in Muay Thai. When asked about his motivation to stay consistent, he mentions keeping fit and the desire to keep learning, one lesson at a time. He believes that there's always something new to learn – and that's what keeps him going.
"There are many variations from the different instructors, even for the basic techniques. That's why I never get bored or reach the point where I feel like I've learned everything that there is to learn," he reveals. "I enjoy training with my fellow regular students, and it also helps to train under the patient, humble and friendly World Champion instructors at Evolve MMA."
Apart from getting physically fit, "Papa" Rich believes that training martial arts also sharpens his mind. "Martial arts challenges both the body and mind," he says. "Your mind has to be alert and aware of what's going on in the present moment when you spar or roll, while your body has to be fit enough or you'll gas out."
"Martial arts is also a form of self-defense, which is something I've never done before," he shares. "Although senior beginner students like myself may take a long time to understand and remember techniques, the instructors are all patient, humble and friendly, and they've created a safe environment to train in. Because of this, I felt very encouraged to take up martial arts at Evolve."
At this point, "Papa" Rich feels that he is fitter and healthier than before. "My biggest lifestyle change after retirement is keeping up with regular training, as well as fuelling up with the right food to support my activities. I eliminated expensive food like beef and alcohol, and replaced it with more greens and natural proteins," he reveals. "I also control my food portions."
Some benefits he has reaped from his active lifestyle include improved quality of sleep, getting into his best shape both physically and mentally, a circle of new friends, and knowledge of self defense. "In class, whenever I see newcomers, I'll make it a point to accompany them so that they will not give up," he says. "I like to meet new people and make friends at the academy."
Besides staying committed to this decision to lead a healthy lifestyle, "Papa" Rich tries to encourage others to keep fit as well. "In my spare time, through the Evolve Community Outreach Program, I volunteer to help underprivileged children, troubled teenagers and youths with learning disabilities through appropriate funfit activities," shares "Papa" Rich.
"I help children at Children Cancer Foundation to recover their fitness and motor skills before they return to their normal everyday lives. Besides that, I help adults who struggle with health and weight management to rediscover their healthy, fit selves, and mentor young adults and working professionals who face challenges," he adds. "Volunteering is one of the things that encourages me to keep fit, because by doing so, I can then have the physical and mental capacity to help these teens and children."
When asked if he would carry on training martial arts for the rest of his life, "Papa" Rich doesn't hesitate to say yes. "Now that I've started, it's difficult for me to stop," he smiles. "There's always something to learn, and I feel that training never gets boring. By staying consistent with my training, I can maintain my fitness and healthy lifestyle as well as keep my mind active. My continuation with martial arts will also encourage my friends and family members to keep fit and enable me to protect myself and my loved ones if the situation ever calls for it."
There's no doubt that "Papa" Rich is an inspiration to all of us at Evolve Daily. After all, it's truly never too early nor too late to get into the best shape of your life. That's why "Papa" Rich encourages all his fellow retirees out there to follow in his footsteps and kickstart an active lifestyle.
"Retirement can be scary, especially when you're so used to your working life, and then all of a sudden you're left alone and unsure of what to do," he confesses. "But retirees who are unfit and unhealthy would end up having to tap into their golden nest to pay for medical treatment and it would be harder to enjoy vacations. As we age, dementia might step in as well."
"For these reasons, I strongly recommend all retirees to take up an activity that continuously challenges them, allows them to make friends, and at the same time keeps them healthy and fit so they can enjoy retirement," he adds. "When it comes to martial arts, the major concern of retirees is that they're too old to pick it up. But that's not always the case, especially if you train at a conducive place. In fact, I know that some students train Brazilian Jiu-Jitsu till they're over 90!"