It's official. Youtube star Jake "The Problem Child" Paul has successfully goaded yet another big name into the ring. This time, he takes on former UFC welterweight Ben "Funky" Askren in a professional boxing match. The eight-round fight will air live on social media app, Triller, on Saturday, April 17.
Paul is the younger brother of controversial internet personality, Logan Paul. The Paul brothers made their fame initially on Vine, posting short comedy skits, before moving on to a Youtube career. They have since used that fame to break into the boxing industry.
Paul is currently undefeated in boxing with two fights under his belt — knockouts over fellow Youtuber Ali Eson Gib and former NBA star Nate Robinson. He's repeatedly called out professional fighters Dillon Danis, Askren, and former two-division UFC world champion Conor McGregor himself.
The fight with Askren was confirmed by Triller co-founder Ryan Kavanaugh, after Paul made an announcement on his Twitter and Instagram accounts.
"Representing the UFC, Mr. Napoleon Dynamite look-alike Ben Askren finally accepted the fight. He is a two-time NCAA champion, a world champion in two different global mixed martial arts organizations, and has less losses on his record than Conor McGregor, yet I'm still going to knock him out faster than [Jorge] Masvidal did," Paul wrote in a Twitter post.
"Some MMA guys think because they throw punches, they know how to box. I shocked the world when I knocked out an NBA superstar athlete [Nate Robinson], but some people still complain that he's not a real fighter. So now I'm giving the people what they want by taking on a real fighter."
Askren, previously the ONE Championship and Bellator welterweight champion, is currently retired from professional mixed martial arts competition, but received clearance from the UFC to participate in what many fans consider a "boxing circus."
"It's cute that Jake thinks he is a real fighter, I'm gonna beat him up April 17," Askren said in recent interviews with ESPN and other media.

"I know Jake Paul is enjoying pretending he is a fighter. I think on April 17, he is going to have a rude awakening to what being a fighter is really like. Jake has led a privileged life and doesn't really know what the meaning of being a fighter is. I'm going to put his dreams to an end."
Paul also recently guested on the Ariel Helwani show to talk about the fight. He offered a baseline analysis of how he thinks the fight will play out in the ring.
"He's slow. My speed will immediately show. He will be getting hit from every single angle. There's not much he can do. He's never had a boxing match, it's different from MMA. When you're hurt, you can't just shoot your little takedown. You can't do that buddy, sorry," Paul said.
If you're curious about this fight? We've broken it down for you in different scenarios. Here's what to expect.
Ben Askren Stops Jake Paul Inside the Distance or Dominates Him to a Decision
What happens when a Youtuber meets a professional fighter in the ring? 9.9 times out of 10, the guy with virtually no fighting experience gets dominated, humiliated, and then finished. That's the obvious and most likely result.
While Askren is by no means the best striking martial arts talent in the world, he has been a fighter for nearly all of his life and has been competing at a high level his entire career. He's seen guys in there with really rough hands, taken a few solid shots to the chin, and lived to tell the tale. That's more than what we can say about Paul, who has only managed to beat a fellow internet personality and a professional basketball player.
Over the course of his career, which has spanned more than a decade, Askren has faced exceptional strikers, including guys like Douglas Lima, Andrey Koreshkov, Nikolay Aleksakhin, Zebaztian Kadestam, and "Ruthless" Robbie Lawler. Askren knows what it's like to get punched in the face by real monsters.
Of course, Askren relied on his superior wrestling to take these hard punchers to the ground and neutralize them. His wrestling and grappling was so good, that it hardly mattered how dangerous his opponents were on the feet.
Obviously, taking Paul to the ground is prohibited in a boxing match, so that option will not be available for the "Funky" one. Still, it's hard to fathom Askren not being able to have his way with, basically, a civilian in Paul.
It's more likely that Askren will be able to dominate Paul to a decision, or perhaps even stop him within the distance. Askren called for a knockout win in the 7th round, so he's giving Paul some respect, but as a professional fighter, Askren shouldn't need more than three rounds to get the job done.
We may not have seen much of Askren's striking throughout his MMA career, but from what we did get to see of it, his skills were certainly good enough to thwart some of the hardest punchers in the game.
Fans Finally Get to See Ben Askren's Striking
That brings us to our next point, and that is fans finally being able to see Askren's striking.
Askren was so used to taking foes to the ground with relative ease, that he was able to pin them down and keep their backs glued to the mat while he did whatever he wanted. This time, he'll be forced to stay on the feet, and we can finally see those boxing skills.
We've seen flashes of Askren's striking throughout his career. He has been able to hurt his opponents on a few occasions with punches and kicks. Of course, opponents were so worried about getting taken down, that Askren became comfortable with his hands, and that compounded his striking to an extent.
Askren has a fast jab, and a solid straight right hand. Although he's never stopped anyone on the feet before, his power has earned the respect of numerous foes in the cage.
Former UFC star Anthony Pettis, who trains with Askren at Roufusport, believes Paul will be in for a rude awakening against Askren.
"I definitely think [Askren has] been underestimated. Ben's strength is wrestling, his hands are only to get guys to the ground, to maintain that distance to get guys to the ground. We haven't seen much of Ben's hands, so it makes sense for Jake Paul to call someone out like that instead of going for some of the big guns," said Pettis.

"But Ben's an athlete, I've trained with him and I know how good he is. I've said I'd help Ben get ready for that fight. Ben's here in Wisconsin and I've told him I've got sparring for him. I think he fought Damian Maia in his last fight and that's a hard guy to showcase your skills against. Ben has great boxing, I even think Damian Maia has underrated boxing in mixed martial arts. His hands are very good."
To be fair, Paul does have some fundamental boxing skills. His combinations are fluid, and he doesn't seem too awkward in the ring. Will that be enough to beat Askren? That's the big question heading into this fight.
Jake Paul Claims Yet Another Big Name Scalp to Add to His Collection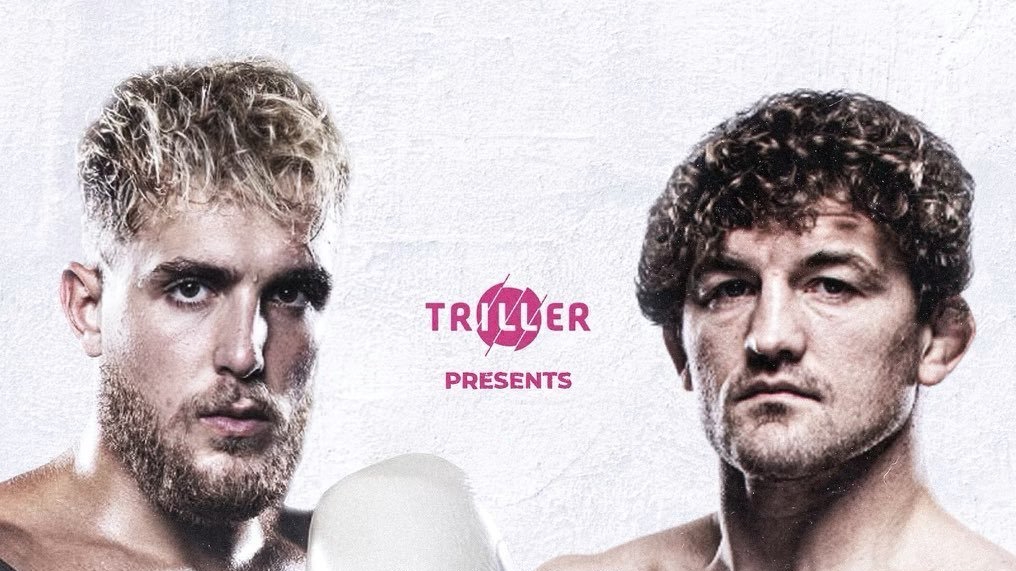 There's a reason Paul chose Askren for this one. He's counting on Askren really not being that good with his boxing, based on his previous fights in the Circle and in the Octagon. Askren isn't known for his stand-up game at all.
Although having only faced non-fighters, Paul does have two-fight experience in the boxing ring. In Paul's mind, that may be just enough to hang with a real professional prizefighter.
Paul has good head movement, knows how to throw feints, has a stiff jab, employs solid combinations, and has decent power in his fists. Those are the tools for success in this business, and in all honesty, he just needs the experience to learn how to put those tools to good use. Against Askren, some people think he may get just what he's looking for.
Let's be honest, there's a very small possibility that Paul will beat Askren. But funnily enough, oddsmakers seem to think it is going to happen. Askren is currently installed as a +105 underdog against Paul, who stands at -155 as the favorite early on.
Paul is definitely looking to stop Askren in any way possible, telling fans he will soon add the former MMA star to his growing "knockout meme" collection.