Evolve Daily introduces a new series called, "Gyms Around The World!" With this new series, we will introduce you to the world's top martial arts schools in every country.
Today, we speak to Darren Reece, owner and trainer of Riddlers Gym. Based in Australia, this academy offers lessons in Muay Thai, Brazilian Jiu-Jitsu, as well as Strength and Conditioning.
Darren's wife, Caley Reece, who is a 6x Female Muay Thai World Champion, is also one of the trainers at Riddlers Gym. It's true then – a couple that kicks together, sticks together!
Take a closer look at this gym and find out more about Darren's philosophy, as well as his accomplishments and challenges.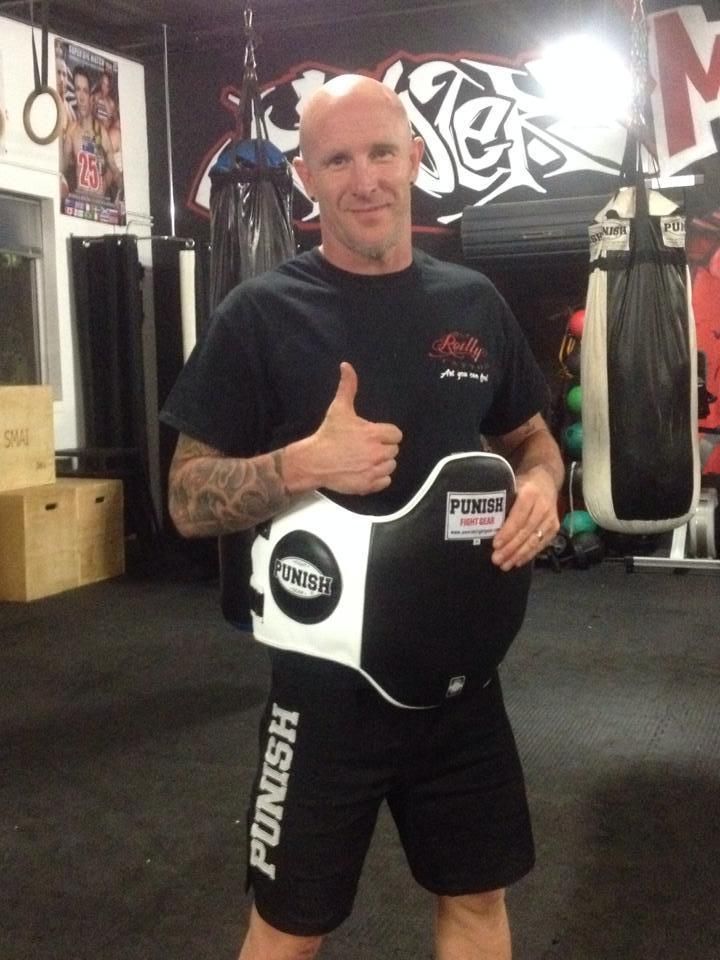 How did you get involved in martial arts?
I got involved in martial arts when I was late in my teens, after many years of being a swimmer. I was interested in martial arts movies and self-defense, and I wanted to be able to look after myself.
What's your favorite thing about martial arts?
My favorite thing about martial arts is that you're always learning and can always improve with more practice. The art of Muay Thai is very technical and tactical. I like to think of it as physical chess.
What's the biggest challenge you've faced in your martial arts career?
The biggest challenge is having the commitment and courage to continue along the path of martial arts. I took up a hobby in something I was passionate about and committed every part of myself to become the best fighter I could be. I left university and stopped working so I could train full time and be a professional fighter, although there were people close to me who were not very happy about the path I chose.
However, I stuck with what I really wanted to do and as a result, I gave up everything that was comfortable to me so as to base myself in Bangkok for almost 4 years, training and fighting from a camp at the highest level, as part of my 12 years as a fighter and now 25 years of experience in Muay Thai.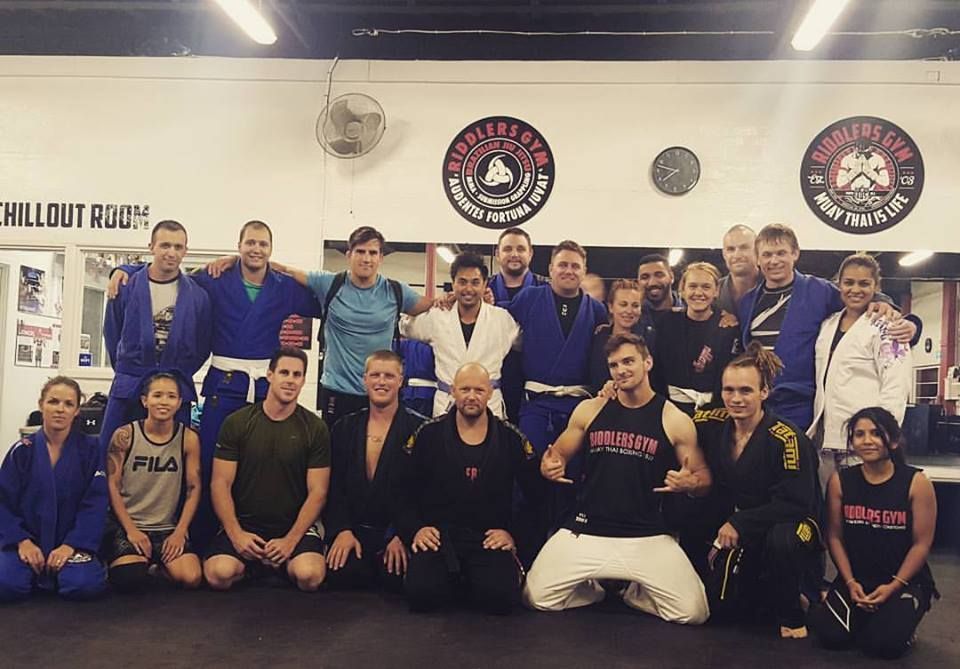 What do you consider your biggest martial arts accomplishment?
My biggest accomplishment in martial arts, as a fighter, was having 73 fights over 12 years. My proudest moment is that of winning the Kings cup world championships in 1998, as well as being awarded the Best Fighter of the tournament.
As a trainer, I feel that it is being able to turn my interest in martial arts and my fight career into a full time job – so I get to do what I love everyday.
What do you believe are the main benefits of training martial arts?
The main benefits of training martial arts are the constant challenges and improvements you can make on yourself both physically and mentally. Through martial arts, you learn commitment, dedication, focus and goal setting, while physically getting fitter, stronger, faster and being able to look after yourself with self-defense knowledge and skills. All of these benefits carry over into all areas of your life and can help make you a more driven and successful person on all levels.
When and why did you start Riddlers Gym?
I started Riddlers Gym in 2003, at a later point of my fight career, when I naturally began to think about life and a post-fight career. I had always known that I wanted to teach Muay Thai and to have my own gym, so it was a very natural progression. I got to start my gym and develop it for several years while I was still competing at the highest level.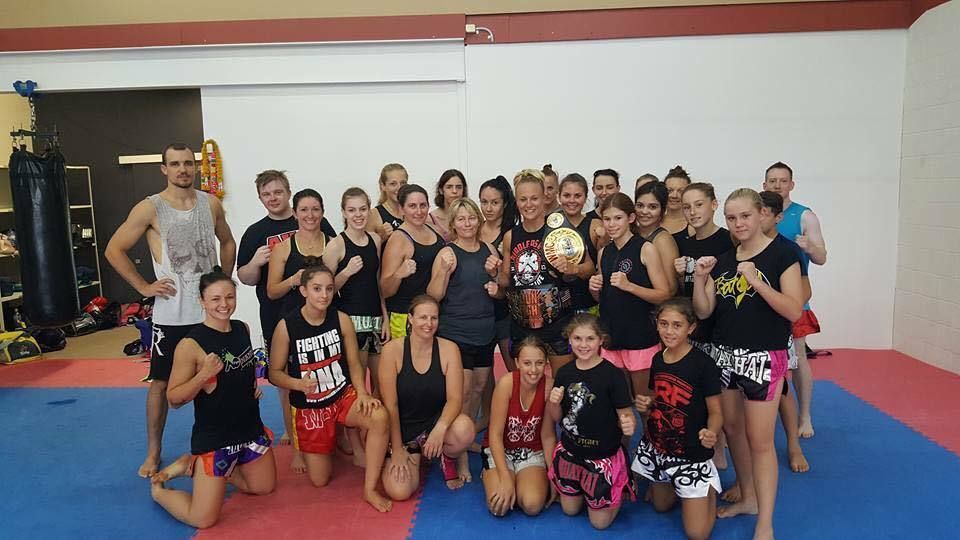 What's your favorite thing about running a martial arts gym?
That I get to do what I love everyday. I get to pass on my knowledge and experience of everything that I have learnt over the years. Another huge upside is getting to meet lots of great people, who train at the gym every day.
What's the hardest part about running a martial arts gym?
The hardest part about running a Muay Thai gym, as any business, is that it never seems to stop. For me, having spent all of my years as a fighter and then becoming a businessman, is challenging, as I have to learn these things.
What are you most proud of about Riddlers Gym?
There is no particular thing I can single out – I'm proud of the whole environment and community we have created there. Watching people have fun when they train, learn new things, make new friends… We've even had a few marriages within the gym!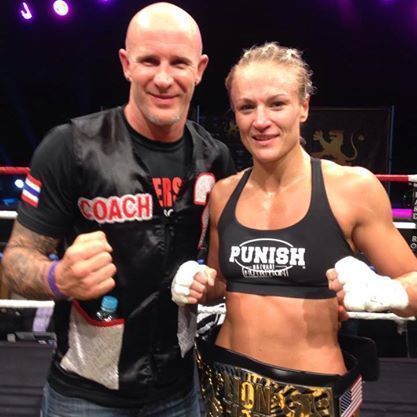 What advice would you give to someone beginning their martial arts journey?
Nothing is learned overnight or even over a few months. You need to be patient, committed and train consistently to see results. Too many people expect to be a master or a fighter overnight but martial arts is a journey. For many, it will last a lifetime.
Who are some martial artists you admire?
I admire all martial artists who are committed to their art and have trained for many years. In Muay Thai, I admire so many fighters due to the hard work and years they have committed to training for their fights and to get to that highest level. I'm a big fan of some old school golden era of the 90's Thai superstars who were heroes when I first started learning Muay Thai… Sangtennoi, Jongsanan, Samart, Namkhabon and of course the Western legend Ramon Dekker.
How does your philosophy for martial arts differ from those of other instructors/coaches?
I don't really follow the philosophies of other schools. I like to just concentrate on what I'm teaching and doing. So I teach and do what feels natural to me, and what I believe people like, while staying true to Muay Thai and its traditions.