Making his ONE Championship debut this Friday night is Japanese strawweight contender Ryuto "Dragon Boy" Sawada from the Evolve Fight Team.
Sawada is a 23-year-old from Tokyo who started his professional mixed martial arts career competing primarily under Japan's prestigious Shooto promotion. In 2018, he earned a spot on Rich Franklin's ONE Warrior Series, where he secured two submission victories.
On 16 August at ONE: Dreams of Gold in Bangkok, Thailand, Sawada takes on Indonesian Karate Champion Aziz "The Krauser" Calim in a three-round strawweight contest.
Looking to carrying the momentum he had built on ONE Warrior Series, Sawada is pumped and ready to take his career to the next level and compete on the world's most prestigious martial arts proving ground in ONE Championship.
"I'm really excited to fight in ONE Championship," said Sawada, who goes for his third straight victory.
"I've been working hard for a long time, and I'm finally here. I can't wait to get into the cage and do my best to make my family, team, and country proud."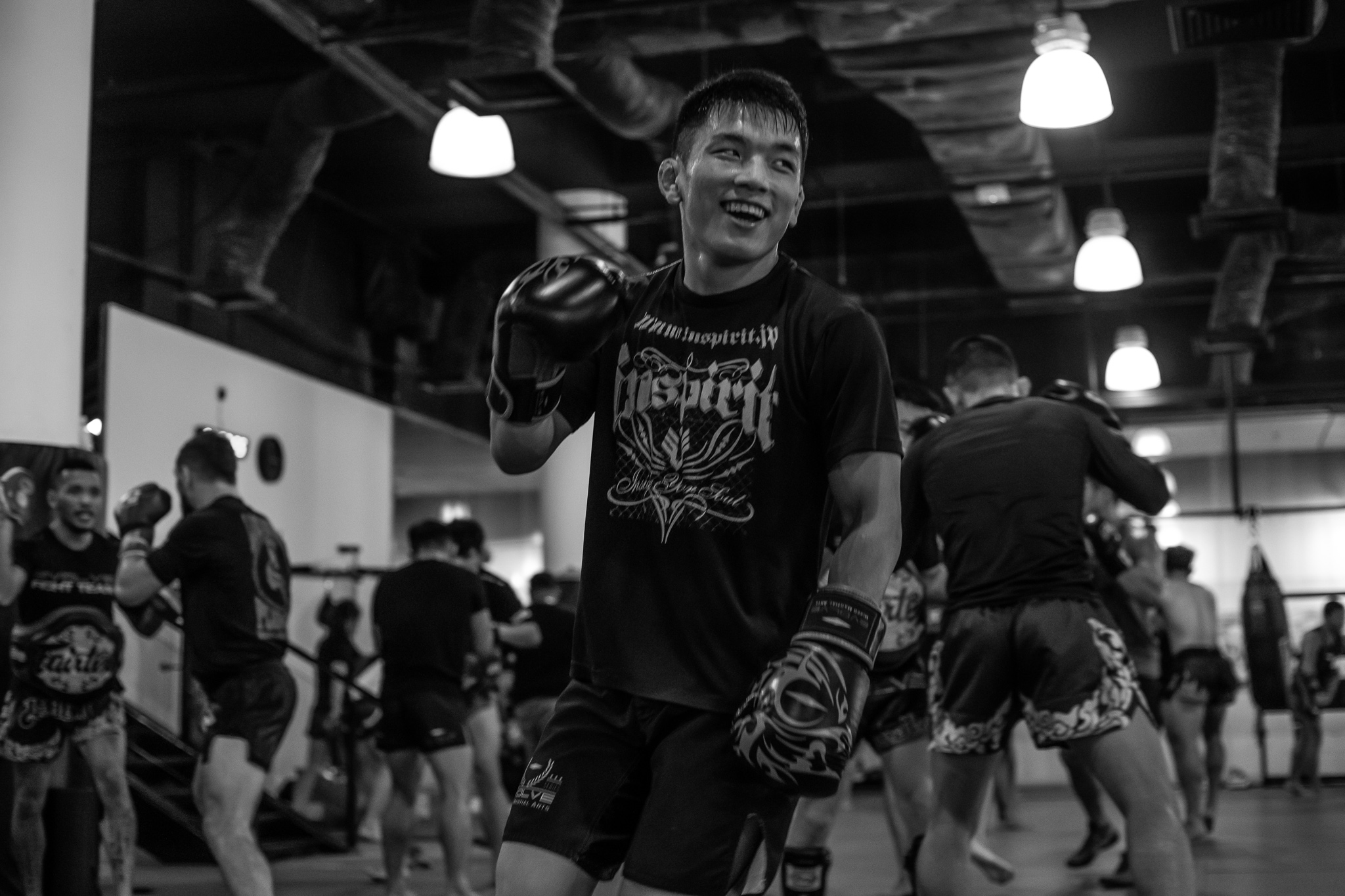 Sawada is known for his world-class wrestling background. Having wrestled since he was young, he has had over 200 wrestling matches and has become known for his explosive takedowns.
As a professional mixed martial artist, Sawada has made good use of his grappling skills, recording six submissions out of 11 career victories. But as good as a grappler as he is, Sawada is no slouch in the striking department as well.
"Dragon Boy" owns three knockout victories on his resume and holds a black belt in Karate to go along with his purple belt in Brazilian Jiu-Jitsu.
Much of Sawada's improvement can be accredited to his time at Evolve MMA. Sawada joined the group earlier this year and has since greatly improved on his overall skill set. Training with World Champions in Muay Thai, boxing, and BJJ on a daily basis, Sawada has access to a wealth of knowledge and experience as well as world-class training facilities.
But one part of his game Sawada points to as the most significant improvement is his superior conditioning.
"Since training with all the World Champions at Evolve MMA, I've improved my mental strength and my stamina," said Sawada.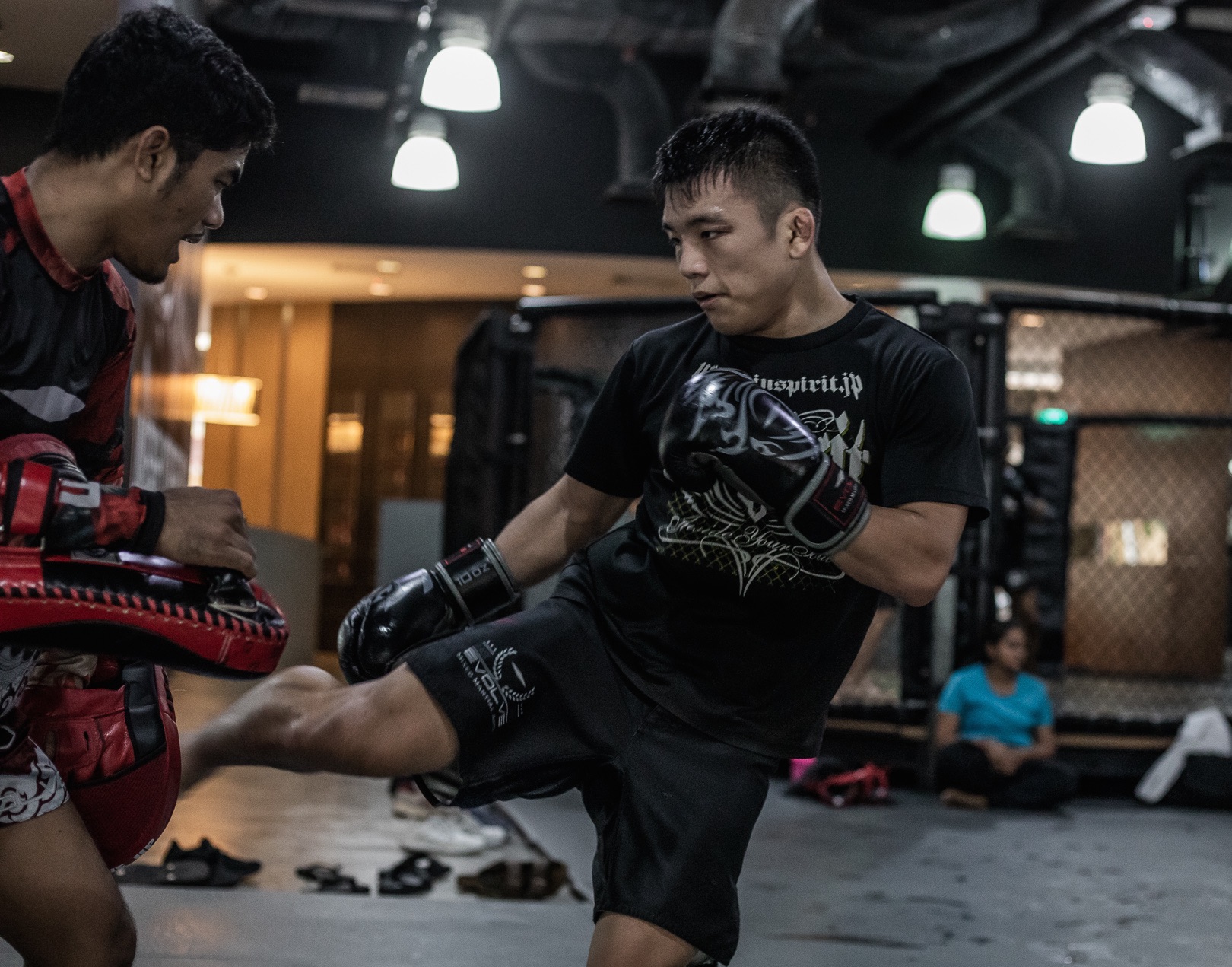 Needless to say, Sawada's vast experience on the mat has proven to be an asset throughout his career. At ONE: Dreams of Gold, he will look to make a statement against a young, hungry opponent such as Calim.
"I look to bring the fight to him from the very start of the fight and end the fight in the first round," said Sawada.
"From the beginning to the end, my fighting style is very aggressive. I am looking forward to showing it in this fight. I feel that I bring a different pace to the fight than most fighters. I'm excited to put on a show and show the ONE Championship fans who I am as a martial artist."
As Sawada steps inside the ONE Championship cage for the very first time this Friday night in Bangkok, the 23-year-old athlete embarks on a promising journey towards the ONE World Title. He will have to get past Calim first, but Sawada is supremely confident in claiming the victory under the bright lights.
The ONE Championship strawweight division is a shark tank of talent with many hungry young fighters looking to make a run at the title. With his talent and skill, and the work ethic that drives him toward success, Sawada is poised to stand out from the competition with every performance he delivers.
Catch Evolve Fight Team athletes Ryuto "Dragon Boy" Sawada, BJJ World Champion Alex "Little Rock" Silva, and Kickboxing World Champion Giorgio Petrosyan in action this Friday night, 16 August at ONE: Dreams of Gold in Bangkok.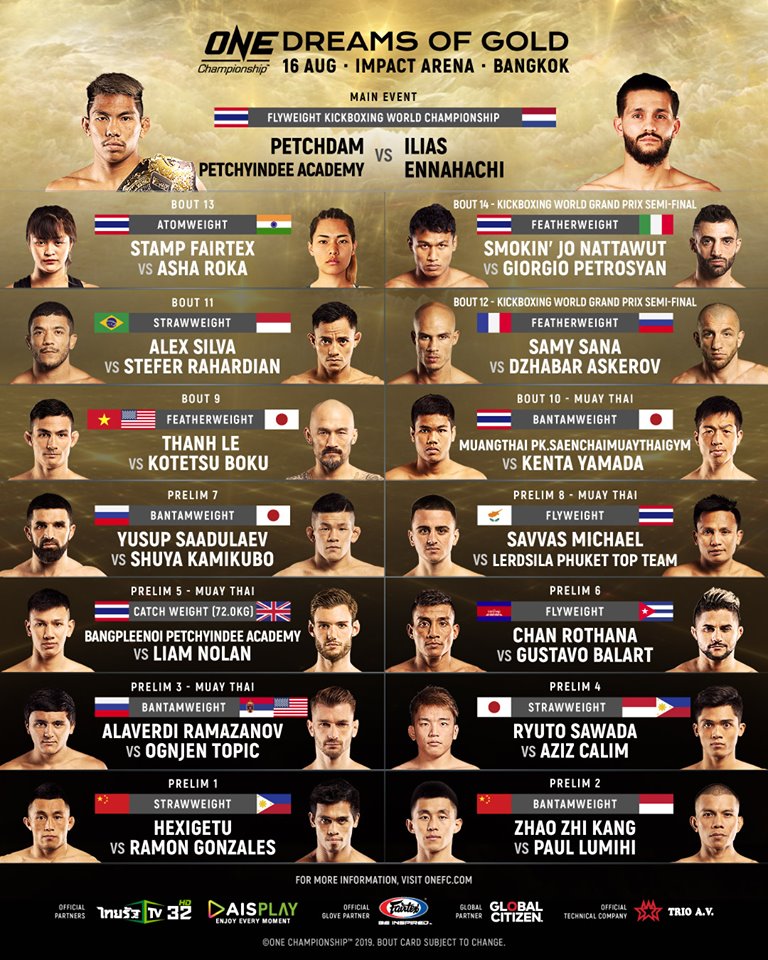 You may also like: