When you look at BJJ No-Gi World Champion and ONE Superstar Bruno Pucci, you can just imagine the pain he can inflict on his opponent judging by his muscular physique. Years of Brazilian Jiu-Jitsu (BJJ) and MMA training certainly does a body good, as we can see in Bruno's case. Elite martial artists are considered to be some of the fittest individuals on the planet. Their bodies are conditioned to withstand the most intense training, such as the MMA training at the Fighters Program at Evolve MMA. In this program, the greatest collection of World Champions in Asia all work together to mold some of the best martial artists around.
Each training session is a true test of endurance and strength. Whether they're focusing on striking, grappling, wrestling or working on all aspects of MMA, you can be certain it's hard work.
Have you always wanted to get to build muscle like a martial artist but had no idea where to start? Or have you been working out for several months now and have yet to see results? If you've answered yes to all of the above then you're in luck. Today, Evolve Daily shares The Beginner's Guide To Building Muscle Like A Martial Artist:
1) Know your fitness level
A person who's never worked out a day in their life as opposed to someone who trains regularly obviously have completely different fitness levels. If you're a complete beginner, why not try some simple bodyweight exercises such as push-ups or squats and see how you feel afterwards. If you aren't feeling out of breath then you can increase the repetitions or number of sets. You can also try a martial arts class such as Muay Thai or Brazilian Jiu-Jitsu and see how you fare after the first class.
If you've been working out regularly, evaluate your workouts and see where you've been slacking. To build strength, you need to put in the work. And if you aren't working out enough, you won't see results.
2) Eat right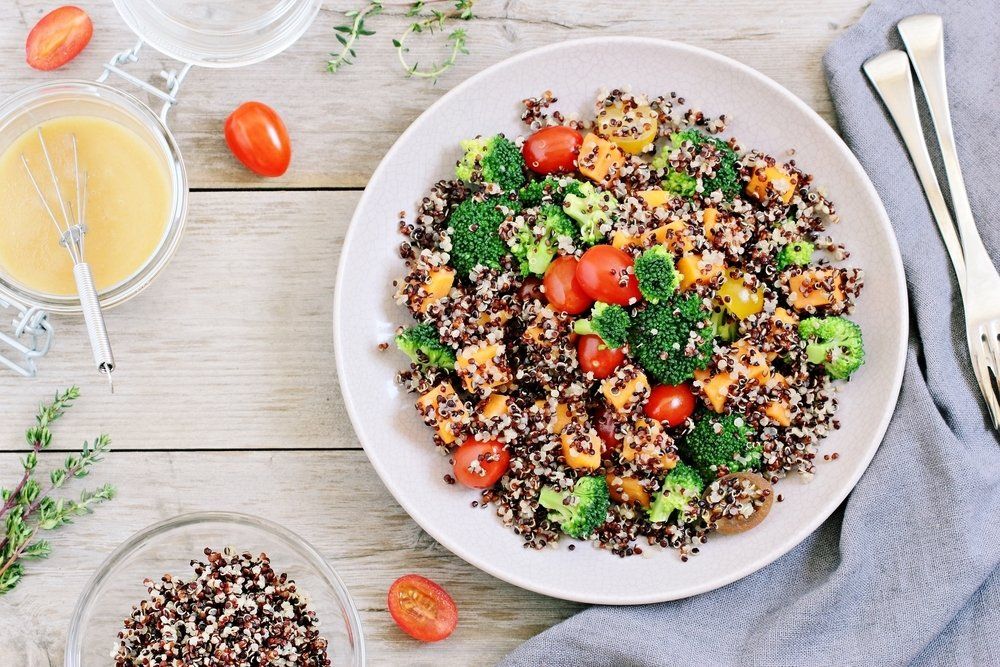 Even if you work out all day and break personal goals, nothing will happen if you decide to throw it all away with a bad diet. We can't stress this enough – what you decide to eat makes all the difference, especially if you are trying to build muscle.
An experienced martial artist such as ONE Superstar Eddie "The Magician" Ng knows the value of clean eating. In fact, he follows a strict diet he calls "the magic diet", which consists of eating healthy fats, proteins and minimal good carbohydrates. He knows that he needs to eat to fuel his workouts and give him energy, all to help him in the ONE Championship cage when he fights.
Choose lean proteins, good carbohydrates, fruit and vegetables in place of processed and fast food. The better you eat, the more you'll be able to workout and get the results you want.
3) A typical muscle building workout
Martial artists always try to supplement their training with strength and conditioning exercises. Doing so helps enhance their athletic attributes, maximizing their performance on the mats, cage, or ring. Compound exercises are probably the best exercises to do to build muscle and strength. They work multiple groups of muscle at the same time, making it more efficient than working out specific muscle groups. Here are some examples of compound exercises:
Lower body – squat, deadlift, lunge
Push exercises – bench press, overhead press, dips
Pull exercises – pull-ups, chin-ups
Core exercises – hanging leg/knee raises, planks
Note: You should include one exercise from each and gradually add weight every week.
To know how many sets or reps you should do, here's a good standard to follow:
If you're looking to build strength, do 5 sets of 5 reps and add gradually add more weight.
If you're looking to bulk and build strength, mix up the number of sets each week.
4) Frequency
One of the greatest lessons you'll learn from martial arts is discipline. If you aren't consistent, you probably won't meet any of your fitness goals. Whether it's attending class, drilling, or sparring, you need to stay focused in order to see results. With that being said, overtraining could have adverse effects as well. Ideally, you should train a minimum of three times a week to see progress.
5) Get adequate rest
Once you've figured out your routine, make sure you schedule at least one rest day in between training days. Don't worry if you feel like you're not doing enough. Make sure you listen to your body and rest when your body is telling you to – there's nothing worse than getting injured!
6) Set goals for yourself
When you work out, think about the goals you want to reach and how fast you want to reach them. One way to do this is to use the S.M.A.R.T. (specific, measurable, achievable, relevant and time-bound) goal process:
Specific – Make sure your goals are precise and stated in performance terms. Since you are looking to build muscle, your goal might be "to squat my bodyweight by next month."
Measurable – When a goal is measurable, it is easy to determine if it has been accomplished. The goal above is measurable because you've given yourself a time frame and specific weight in order to fulfill it.
Achievable – An achievable goal is one that is possible to accomplish. Many people make the mistake of giving themselves extremely challenging goals and end up never meeting them.
Relevant – Make sure that your goal is important to you. It's not about your family, teammates or significant other – it's what you need to do for yourself.
Time-bound – By giving yourself a specific time frame to achieve your goals, you can easily determine when you've achieved it. You're also more likely to finish your goal because you know that time is running.
Giving yourself measurable goals undoubtedly makes it easier to envision the end goal and plan how you're going to get there.
7) Mix it up
The fastest way to build strength and muscle is to keep your body guessing. When you keep on doing the same exercises over and over again, your body becomes "comfortable". It gets so used to the same movements and before you realize it, you find yourself stuck in a plateau.
When you feel like you've mastered a routine, try another one or add another activity to your repertoire. A martial arts class such as Muay Thai, Brazilian Jiu-Jitsu, or boxing is your best bet. Not only are you learning fun techniques, you're working on your strength and endurance too!
8) Do it properly
Focus on proper technique when performing any kind of exercise. An easy way to maintain form is by keeping your core tight at all times. This would ensure that you aren't placing any unnecessary stress anywhere else and helps you build that six-pack you've always wanted. Don't forget to breathe properly too – inhale as you exert effort and exhale as you get back into position. You don't need to place unnecessary stress your body !
Remember, it doesn't matter where you've started. It's what you do from now on that will make all the difference. Anyone can make progress as long as they put in the effort!