As a sport, boxing is hands down one of the most exciting. But as a martial art, it goes far beyond the bright lights of the ring. Boxing can change your life for the better, by improving you as a person, and making you a fighter in life.
Like all martial arts disciplines, boxing offers invaluable lessons throughout one's training journey. The countless hours in the gym, the many intense experiences inside the ring – these all work toward helping you reach your full potential.
There's a lot to be gained from learning how to box. You will learn how to defend yourself, yes, as important as the knowledge of self-defense truly is. But perhaps more importantly, you will learn how to fight in every sense of the world.
The world can be a very difficult place to live at times. It doesn't matter who you are, the challenges life presents can bring anybody to their knees. However, boxing can equip you with the tools and the knowledge necessary to navigate any obstacle.
Today, Evolve Daily shares five ways boxing will turn you into a fighter in life.
1) It Will Teach You Hardship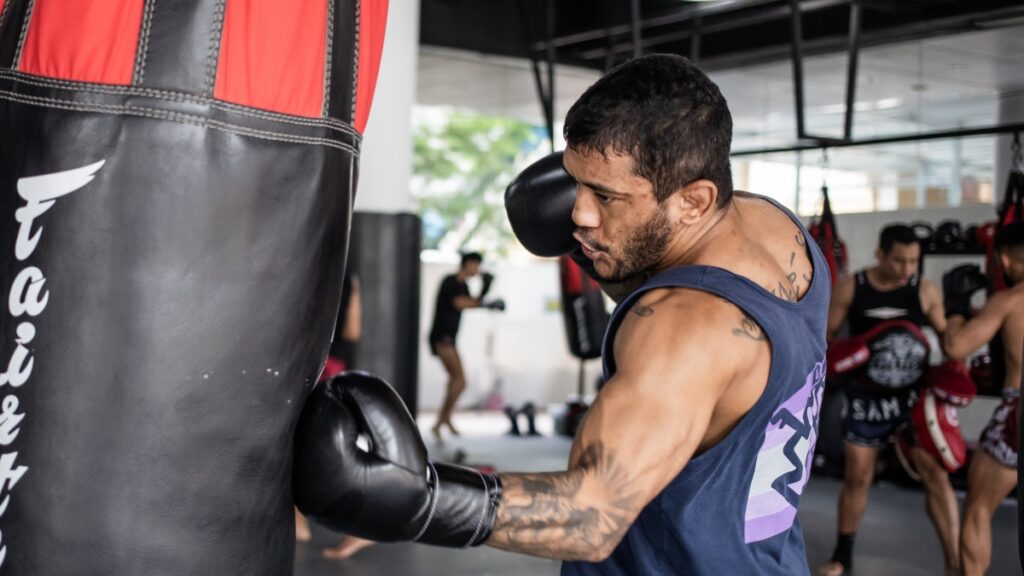 Boxing isn't just any fitness routine. It's one of the most intense workouts you will ever experience. Training will push you physically past every limit your body has in place. Mentally, it will try to break you.
The challenges you will face are also unlike any other. Learning how to defend yourself in tense situations, against the ropes, in corners, and gaining the ability to come storming back – these require a unique frame of mind.
At times, you will want to give up and quit. Your thoughts will play tricks on you, try to convince you to hang up your gloves and walk out of the gym. But for those who are able to persevere, there's an incredible reward waiting at the end.
You'll be able to prove to yourself that you can push past your limits and extend yourself further than you thought possible. And once you've done that, you can get through anything. Boxing will teach you the true meaning of hard training, and you will emerge a warrior because of it.
2) You Will Gain Self-Confidence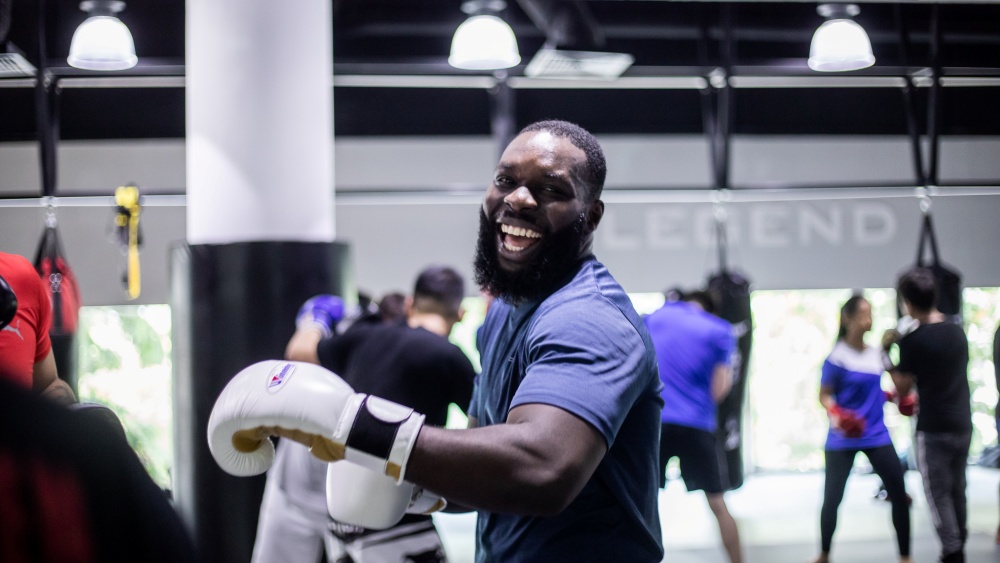 One of the most significant effects boxing training has on practitioners is improved self-confidence. Many people are lacking in this aspect. Whether it's confidence in school, at work, or in our everyday mundane lives, self-confidence is important. With improved self-confidence, quality of life increases tremendously.
By achieving goals through boxing, learning new techniques, new combinations, you build on your expertise, and in turn, gain unwavering self-confidence.
Boxing is a very technical martial art. Training is structured and designed to help you progress at your own pace. You can push yourself as much as you want to, and challenge yourself in a timely manner. The goal is to improve yourself at least one percent each day.
As you progress through training, you start to believe more and more in your abilities. With every accomplishment, you fortify your confidence. This then permeates into your life outside the gym, and you'll soon find yourself confident in every situation.
3) Learn How To Break Down Problems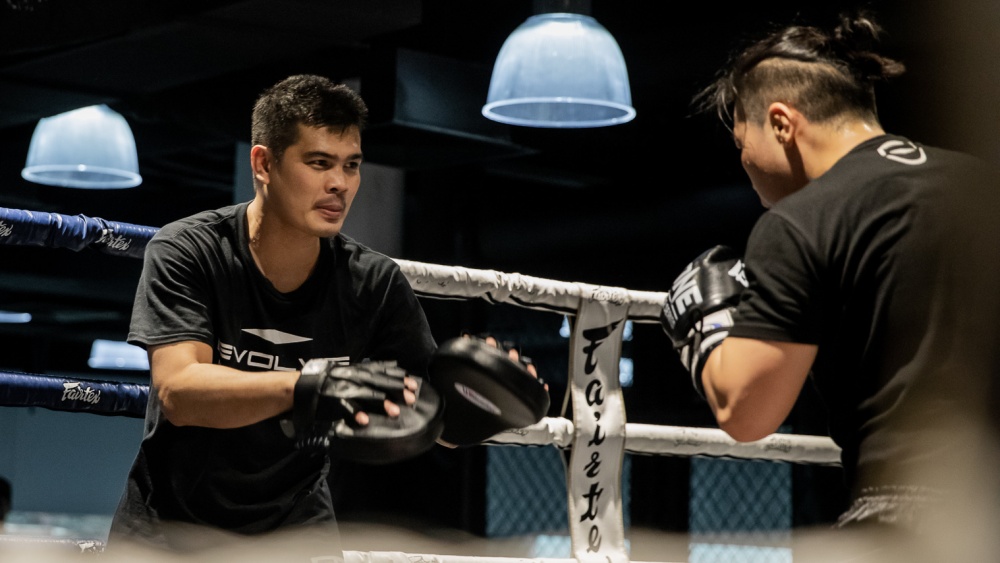 Boxing is just as much mental as it is physical. It's often likened to a game of human chess, with elements of strategy and tactics playing a huge role in every fight and training session. Hardcore fans of the sport refer to boxing as "the sweet science" because of its highly technical nature.
Throughout training, boxing will present a set of problems. Every situation will offer a unique set of obstacles to overcome. Whether you are at the center of the ring jockeying for lead foot position, or battling to establish a dominant jab, boxing will constantly require you to solve problems often in just a short amount of time.
You will then apply the skills and techniques you've learned in training to find solutions to those problems. It is through this structured approach to tackling problems in the ring that you learn how to tackle problems outside of it systematically.
4) Understand The Importance Of A Support System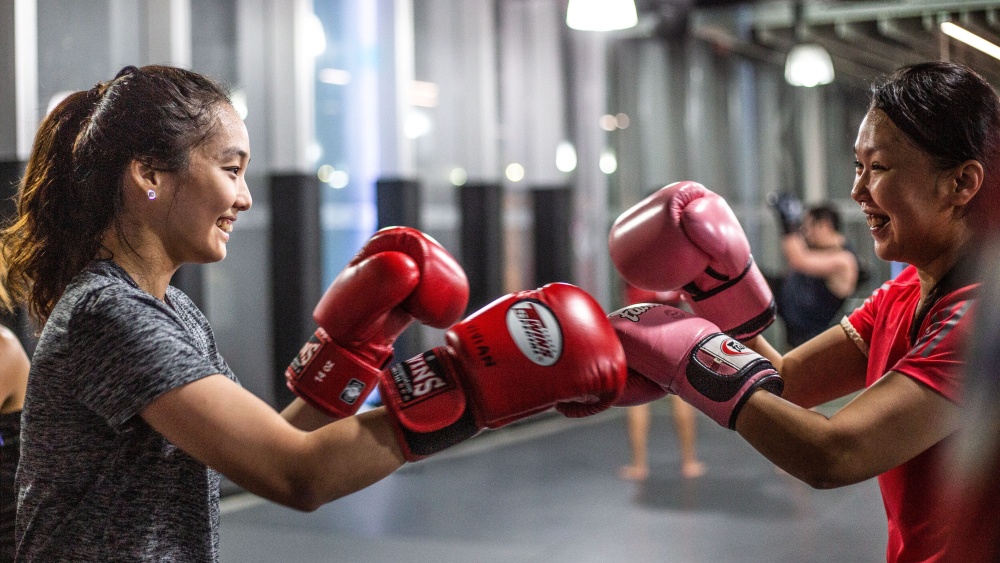 On the surface, boxing may seem like a solo undertaking. You'll spend loads of time wailing away at the heavy bag, watching puddles of sweat form while you jump rope and hit the pads. There will be numerous instances where you find yourself shadowboxing alone in front of a mirror.
But boxing is more than just a lonely workout. In fact, the most success in this discipline comes from when working together with teammates, sparring partners, and coaches.
In this sport, you can't move forward if you do it all alone. There is very little growth in solitude. You will understand the importance of having a strong support system behind you, offering you emotional and spiritual support through the toughest junctures of training, and oftentimes pushing you when you need pushing.
Having a group of people you can trust to help you through this journey is the key to success, just as in your life outside of training.
5) Cherish The Journey And Learn From Your Failures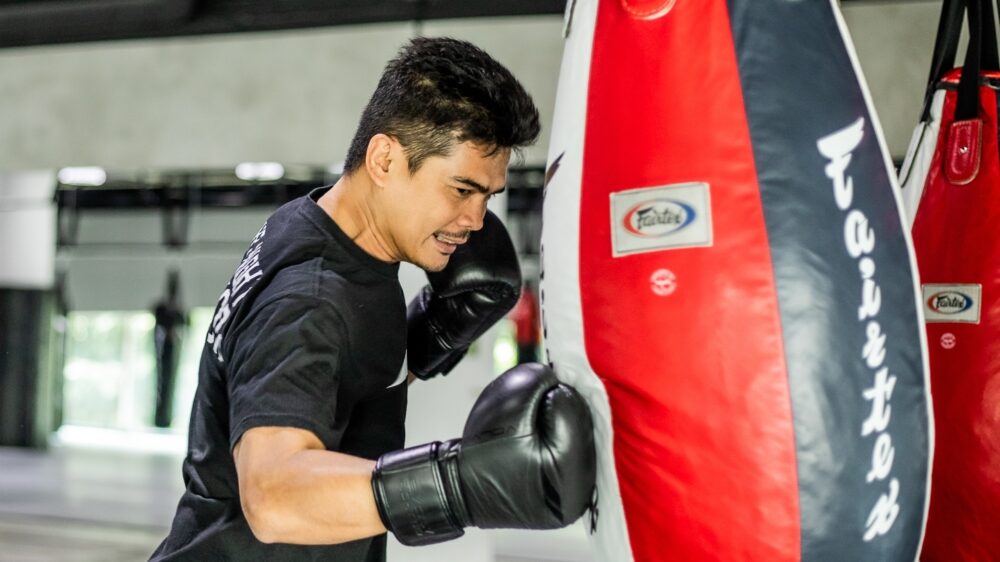 Finally, boxing will teach you to cherish the journey, appreciating every step of the process toward becoming the best version of yourself possible.
We're often told that it's not about the destination, but the journey, and that anything worthwhile is worth all the pain and struggle. For you will never know victory, unless you've tasted defeat.
In boxing, or in any martial art for that matter, failure is imminent. You will fail, and you will fail often. But it's the lessons you learn in failure that will propel you forward to success.
Boxing will teach you to appreciate all the trials and tribulations you will undoubtedly experience throughout training. It's the same as in real life. The journey is always more important than the destination, and you will enjoy every step of the way.
Give Boxing A Try
Interested in learning how to box? Attend one of Evolve's complimentary introductory boxing classes to start your journey.
Book your complimentary trial class with our World Champions below!
If you have any other questions regarding Evolve MMA and the programs we offer, you can get in touch with our membership executives at the following locations:
Evolve MMA (Far East Square)
26 China Street
Far East Square #01-01
Singapore 049568
Phone: (65) 6536 4525
Evolve MMA (Orchard Central)
181 Orchard Road
#06-01 Orchard Central
Singapore 238896
Phone: (65) 6536 4556
Evolve MMA (KINEX)
11 Tanjong Katong Road
#02-52 KINEX
Singapore 437157
Phone: (65) 6288 2293
Evolve MMA (Clarke Quay Central)
6 Eu Tong Sen Street
#04-18 Clarke Quay Central
Singapore 059817
Phone: (65) 6226 2150