Family activities are time well spent. It's important that we all spend quality time and interact with each other to develop and strengthen the family bond.
Family bonding fortifies trust relationships and brings families closer together. It would be well worth it if the activities we choose to do as a family can teach our children the values and life skills that they will need in the future when they become contributing citizens to the society.
Going to the movies, eating out at restaurants and traveling are activities that most families normally engage in and are opportunities to bond. But as a new alternative, martial arts can also be a family activity worth having.
Martial arts is an extremely fun and engaging activity and is even better when done with the people closest to you. Training with your children, with your spouse, it's the absolute best way to bond as a family and enhance interaction with each other.
It not only builds character but also develops strength and stamina for an overall healthy lifestyle while providing the family with a fun activity that everyone can enjoy. What better way to learn all of these but by training in martial arts as a family?
Today, Evolve Daily shares five reasons martial arts is the most fun you can have with family.
1) Have a Common Interest
Performing a worthwhile activity as a family strengthens relationships. By engaging in martial arts as a family, you are able to get to know each other through a different kind of interaction than you are used to.
Spouses, siblings, cousins, or parents and children – whatever the relationship may be, it is always fun when doing it with family. Martial arts is no different. The interactions from martial arts training are more fulfilling when done together as a family.
Hitting the focus mitts, engaging in light sparring, rolling the mats, these are all activities that are enhanced when performed with people you know and love.
Add to this, the possibility of actually being able to practice and discuss martial arts, which becomes a common interest, even at home — it's a wonderful feeling to have an activity you all enjoy as a unit.
Helping each other out becomes easier and more fun when done with family.
2) It's a Great Way to Spend Quality Time Together
Spending time with family through martial arts strengthens familial bonds. This is the first benefit that becomes evident.
Quality time with family is difficult to achieve when everyone is busy with the demands of work or school activities. Setting aside and committing to time for martial arts training as a family is a perfect opportunity to be together in a positive environment. Spending quality time together creates memories that will remain and be remembered forever.
Parents won't need to hire sitters to watch the children while they train, nor would they need to shuttle back and forth while taking their children to martial arts class. The whole family progresses together, develops together, and shares a common bond that continues to strengthen as time goes on.
Martial arts is a great activity for families who aren't particularly close. It allows each family member to get to know one another on a deeper level. It breaks down barriers and opens up lines of communication.
3) It Helps Set Goals and Improves Communication
Setting and achieving goals as a family is empowering. Martial Arts is all about setting goals, discovering what we are capable of, and then shattering our own limits.
By setting and accomplishing goals as a family, the achievement of each goal becomes a powerful bond that allows everyone to feel part of a team. The fact that family members support each other through encouragement and shared effort strengthens the relationships.
Furthermore, martial arts helps families to communicate better with one another. Communication is often a problem that plagues families, as parents sometimes don't know how to talk to their kids and vice versa. Martial arts breaks down those walls and brings people closer together.
Lifting each other up and motivating each other to continue on despite the challenges becomes more meaningful when it comes from a family team member. A shared sense of purpose and accomplishment is a valuable thing that can motivate the family during training. The likelihood of quitting is almost impossible when a family supports each other.
4) It Promotes Cooperation and Teamwork
Training together as a family takes the emphasis away from the parent as the authority. Training together puts everyone on a level playing field.
Moms and dads are parents 24 hours a day but by training together, children and parents become partners in a team where they are able to interact in a manner outside of the parent/child relationship. This way moms and dads can have fun with their children and enjoy the quality time together.
By working together constantly in training, martial arts teaches families to work as a team. Holding the pads for each other, participating in light sparring, teaching each other proper techniques — it's all great for building teamwork and improving cooperation.
Teamwork is, of course, one of the building blocks of great relationships. If you want to improve your teamwork as a family, martial arts is the perfect activity to help develop that.
5) It Gets the Entire Family in the Best Shape Ever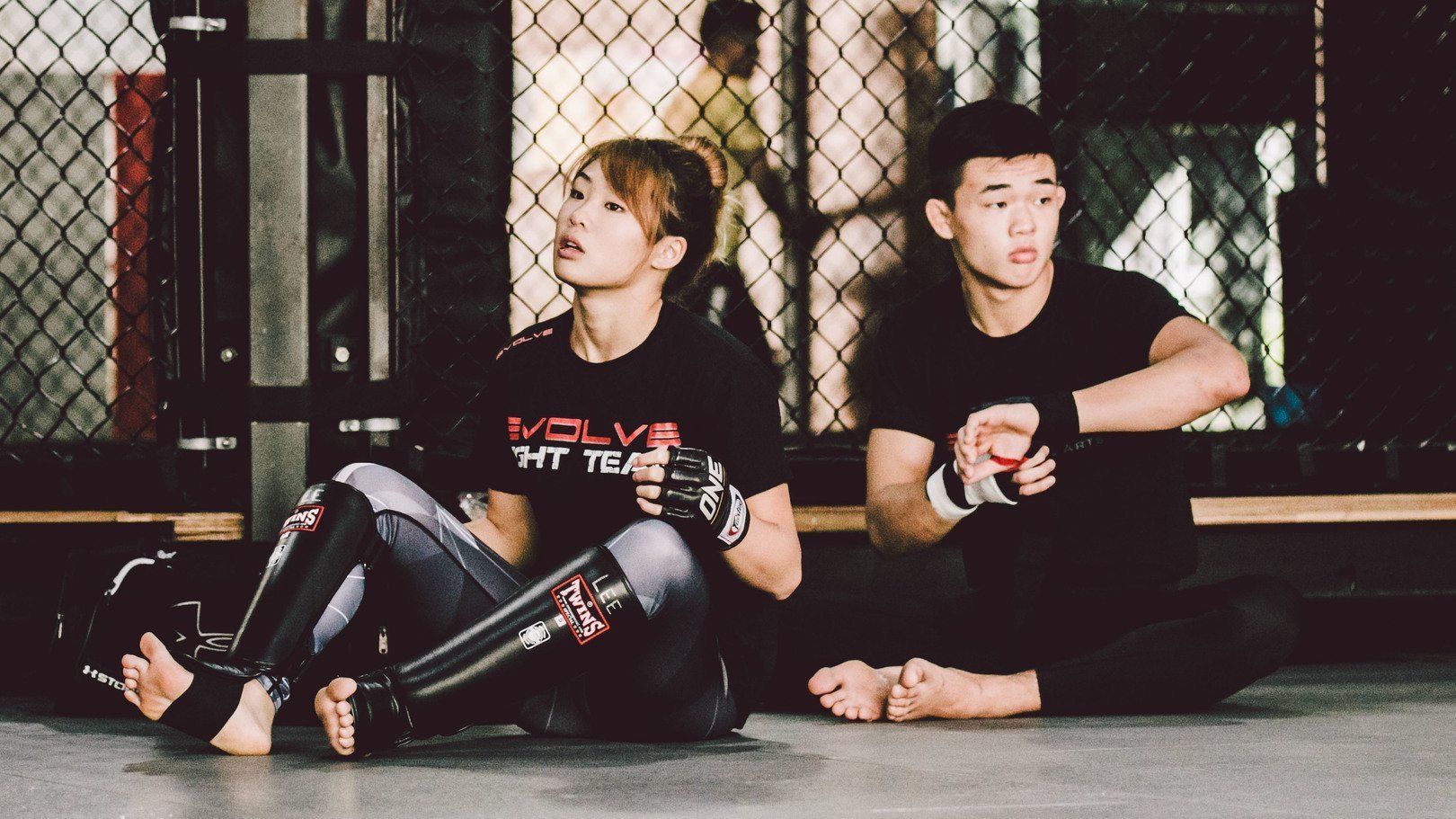 Training as a family is the best way to encourage each other to stay fit and in shape. Martial arts training not only enhances a person's physical capacity, but it also strengthens the mind and spirit. As a family, this is invaluable.
Furthermore, training as a family provides great motivation to push harder because everyone has an encouraging voice that is constantly heard. It is very easy to find excuses to skip training, but when the family is in training together, the likelihood of this happening goes down.
The benefits of martial arts both physically and mentally cannot be overlooked. Health is very important in today's day and age, and there is no better way to be healthy than to be healthy together.
Parents cannot emphasize enough how valuable health and fitness is, and for them to actually be an example to their children is the best inspiration any child could have. Pushing your children to train when you yourself do not engage in it is very difficult. Martial Arts as a family activity helps everyone stay motivated to improve their health.
So don't waste any more time. If you're looking for a great family activity that you can do with your loved ones, martial arts is the best thing for you to try as a family. Book a trial class today!
Book your complimentary trial class with our World Champions below!
If you have any other questions regarding Evolve MMA and the programs we offer, you can get in touch with our membership executives at the following locations:
Evolve MMA (Far East Square)
26 China Street
Far East Square #01-01
Singapore 049568
Phone: (65) 6536 4525
Evolve MMA (Orchard Central)
181 Orchard Road
#06-01 Orchard Central
Singapore 238896
Phone: (65) 6536 4556
Evolve MMA (ONE KM)
11 Tanjong Katong Road
#02-52 ONE KM
Singapore 437157
Phone: (65) 6288 2293
Evolve MMA (PoMo Mall)
1 Selegie Road
#03-11 PoMo Mall
Singapore 188306
Phone: (65) 6337 0082