Kickboxing is one of the most intense and exciting martial arts in existence. Fighters climb into the ring to showcase their skill and grit in action-packed sequences that keep fans on the edge of their seats.
But it's more than just a competitive sport. It's a martial arts discipline with a wide range of benefits that will improve the quality of your life. From improving your overall fitness to fortifying your mind and relieving stress, kickboxing has a positive impact on your health and well-being.
It's an easy enough discipline to pick up with a moderate learning curve. But once you start training, it's difficult to stop. The benefits are seen almost immediately, and you will start to feel stronger, faster, and more energetic.
If you're thinking about picking up martial arts training, kickboxing is definitely a great discipline to start with. We've come up with a short list of benefits to help you decide if kickboxing is for you.
Today, Evolve Daily shares five ways kickboxing will change your life.
1) Improved Range Of Motion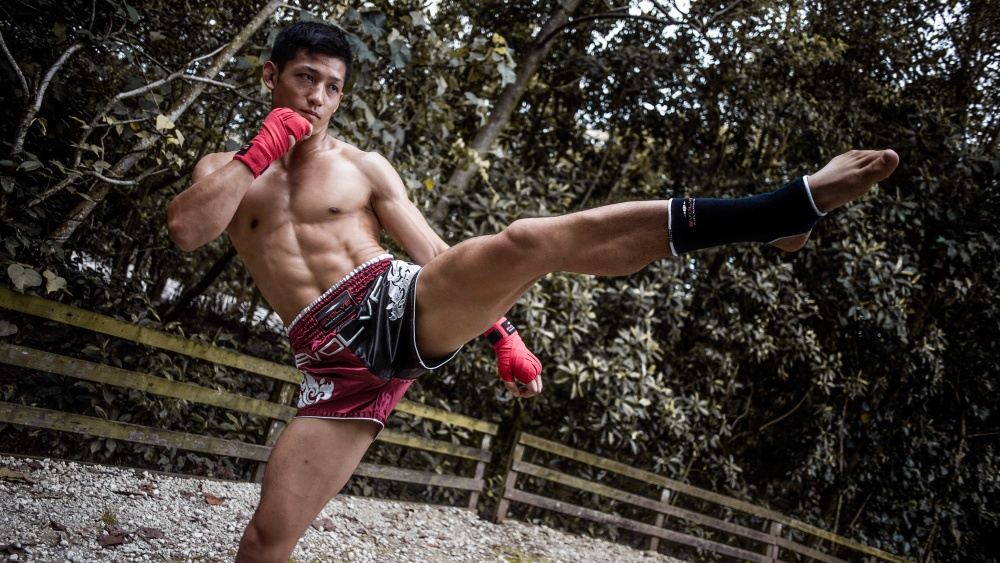 A lot of us live a sedentary lifestyle, stuck behind an office desk for eight hours each day. This has caused our bodies and muscles to lose their natural strength and flexibility, inhibiting our day-to-day flexibility and limiting our range of motion. With martial arts training, particularly kickboxing, you can fix this problem and improve your body's ability to move.
The wide variety of striking techniques and training drills, which include a myriad of dynamic and static stretches, will greatly improve your range of motion. The more you train, the better it gets.
Soon you will be able to do things that you never thought you would be able to do – kick above your head, perform splits, execute spinning attacks, and flying knees. You can do all of these moves with constant practice.
If you want to improve your range of motion and your ability to move, kickboxing will help you with that.
2) Gain Self-confidence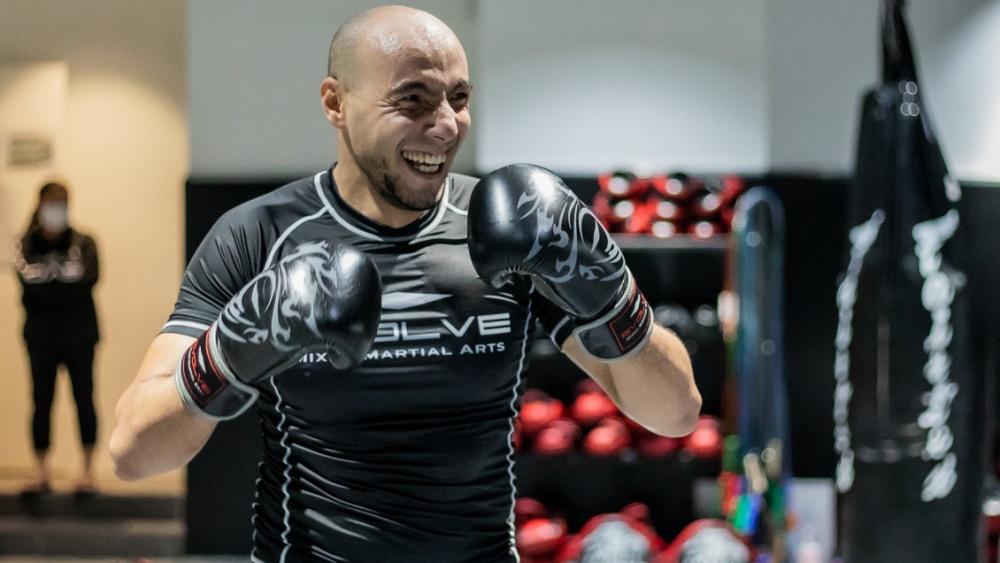 It's a common byproduct of martial arts training and kickboxing is no different.
Self-confidence is one of the most important aspects of leading a good, quality life. When we believe in ourselves, our strengths, and capabilities – when we remove self-doubt – we can achieve so much.
Kickboxing builds self-confidence by shattering the physical and mental limitations you've imposed on yourself. It teaches you that with proper training and dedication, anything is possible.
This, of course, permeates far beyond the reaches of the gym and into your personal life. You become more confident in how you walk, talk, and even stand. You develop deeper relationships with the people around you. When you speak, you speak with conviction and clarity.
Having a strong sense of self-confidence will help you get the most out of any situation, and will raise your chances of success in everything you do.
3) A Great Way To Relieve Stress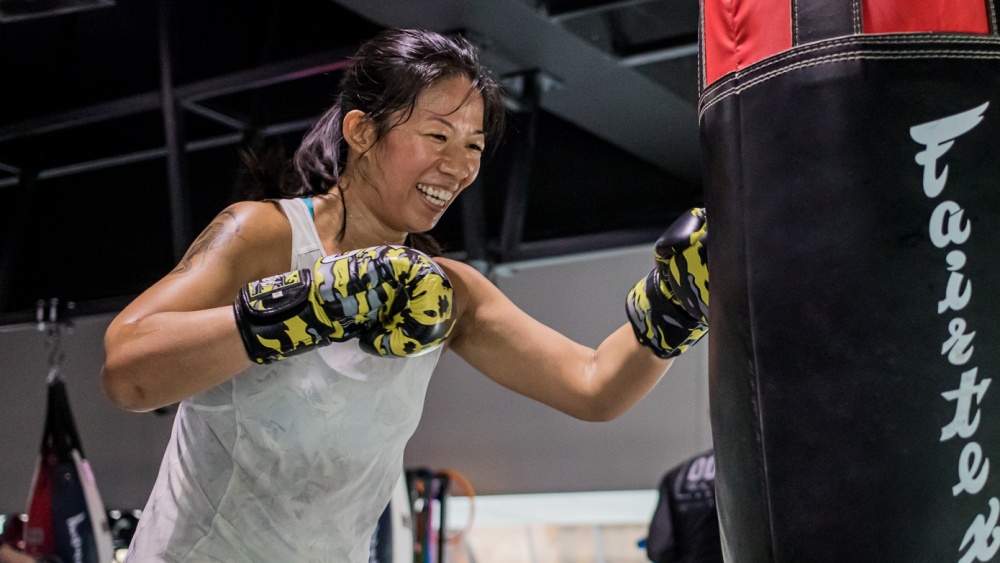 Stress has so many negative effects on us. It can affect both our physical and mental well-being. The stress hormone, cortisol, is released by the body whenever we encounter stressful situations, which can be harmful if this happens in excess.
Consistently elevated levels of stress can lead to a myriad of health issues, such as hypertension, heart disease, depression, and anxiety.
If you don't deal with stress properly, it can be very counterproductive to your goals. With kickboxing, however, you can curb stress through physical training, and improve your body's fight or flight response.
When you learn how to deal with stress, slow your breathing, and approach problems with a cool, calm, and confident demeanor, you can lessen the burden on your mind and body.
Kickboxing helps you handle tense situations better and more efficiently, which improves your ability to deal with stress.
4) More Energy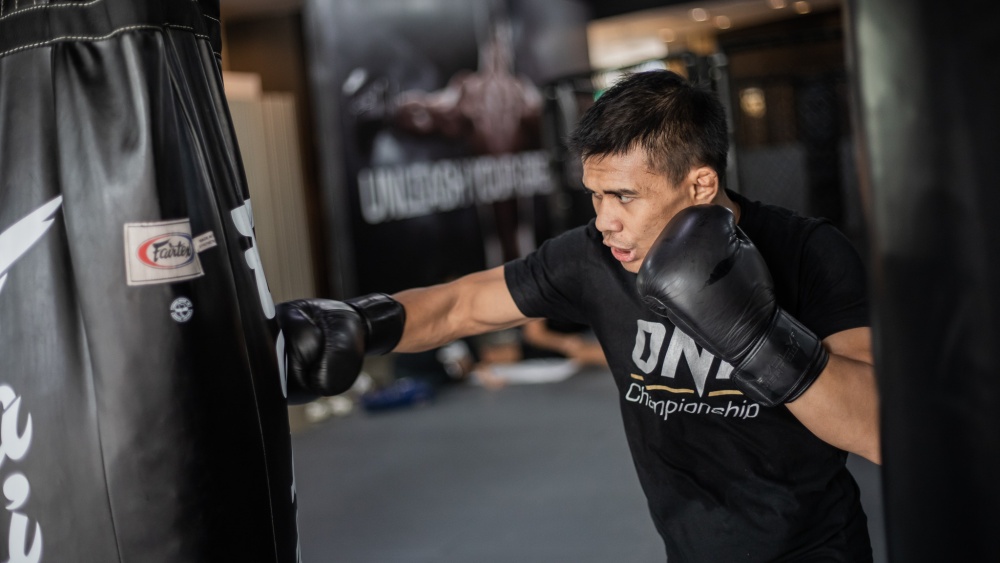 Many of us suffer from a lack of energy. We often resort to getting our kick from caffeine or guzzling down energy drinks, which are often packed with added sugar which is detrimental to the body. But there's a better way to naturally increase your energy levels.
Increased physical activity, especially in rigorous training regimens like kickboxing, will turn your body into a well-oiled machine. It will improve your body's use of energy, gravitating towards highly efficient use of energy.
This means you won't be burning as much energy with every move, and only what is absolutely necessary for your body to function. This also means you will experience increased energy levels throughout the day, even when you are not in training.
Of course, with more energy, you will have the ability to achieve and do more with your time. You can carry out physical tasks more effectively.
Everybody is looking for that boost in their energy levels, and by training in kickboxing, you will definitely have more energy.
5) Improved Fitness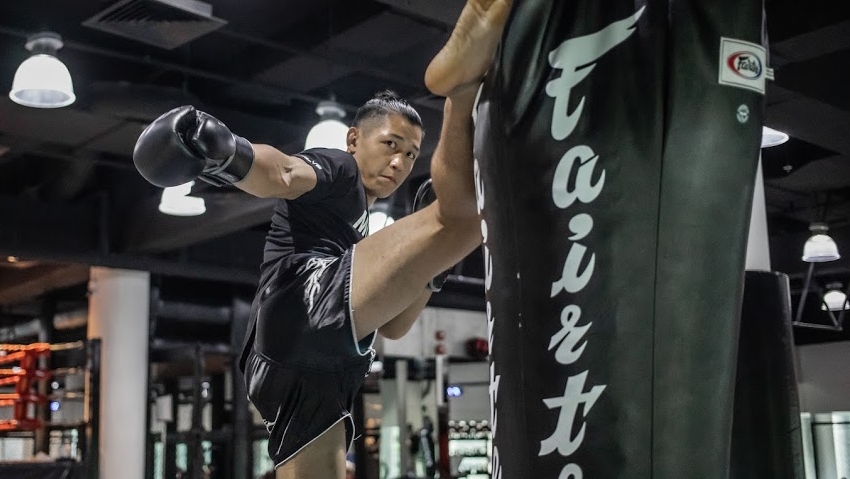 Last but not least, and perhaps the most obvious benefit of kickboxing training is improved fitness.
You've probably tried a traditional gym and found it to be ineffective. The mundane and repetitive workouts quickly become boring after just a few sessions. But a dynamic martial arts discipline like kickboxing will keep you coming back for more.
Kickboxing training is just as tough as it is fun and engaging. It is an enjoyable experience, but it's also an intense one that will push you to your physical and mental limits. Because it's so physically demanding, kickboxing will help you get into the best shape of your life.
You will develop and tone your muscles, burn excess fat, and have the physique you always dreamed of. This, of course, only bodes well for your overall health in the long run. Even as you get older, you will reap the physical benefits that kickboxing training will provide.
Give Kickboxing A Try
Wondering what a kickboxing class looks like? Attend one of Evolve MMA's complimentary introductory kickboxing classes to find out.
Book your complimentary trial class with our World Champions below!
If you have any other questions regarding Evolve MMA and the programs we offer, you can get in touch with our membership executives at the following locations:
Evolve MMA (Far East Square)
26 China Street
Far East Square #01-01
Singapore 049568
Phone: (65) 6536 4525
Evolve MMA (Orchard Central)
181 Orchard Road
#06-01 Orchard Central
Singapore 238896
Phone: (65) 6536 4556
Evolve MMA (KINEX)
11 Tanjong Katong Road
#02-52 KINEX
Singapore 437157
Phone: (65) 6288 2293
Evolve MMA (Clarke Quay Central)
6 Eu Tong Sen Street
#04-18 Clarke Quay Central
Singapore 059817
Phone: (65) 6226 2150
Evolve MMA (Star Vista)
1 Vista Exchange Green
#02-26A The Star Vista
Singapore 138617
Phone: (65) 6539 9590