The Evolve Warrior Fight Night returns on the 27th of July 2019! Following the successful amateur Muay Thai fight night held in May, July's edition will be a Brazilian Jiu-Jitsu fight night open to Evolve blue and purple belts.
The Brazilian Jiu-Jitsu competition will give Evolve students a chance to test their skills in a fun and safe environment. Whether you have competed before or have yet to take the plunge, the Evolve Warrior Fight Night is sure to be a fun experience and an opportunity to show what you've got.
Held on the 27th of July at Evolve Far East Square from 7 pm onwards, the Evolve Warrior Fight Night is open for all Evolve members to come down, join in on the fun, and cheer on their teammates.
If you are an Evolve blue or purple belt and are interested in competing in the Evolve Warrior Fight Night, register your details to express your interest via the form below. The deadline to register your interest is the 27th of June. All participants will be notified by Evolve MMA by the 1st of July on their successful match ups or lack of.
CLICK HERE TO REGISTER YOUR INTEREST TO COMPETE!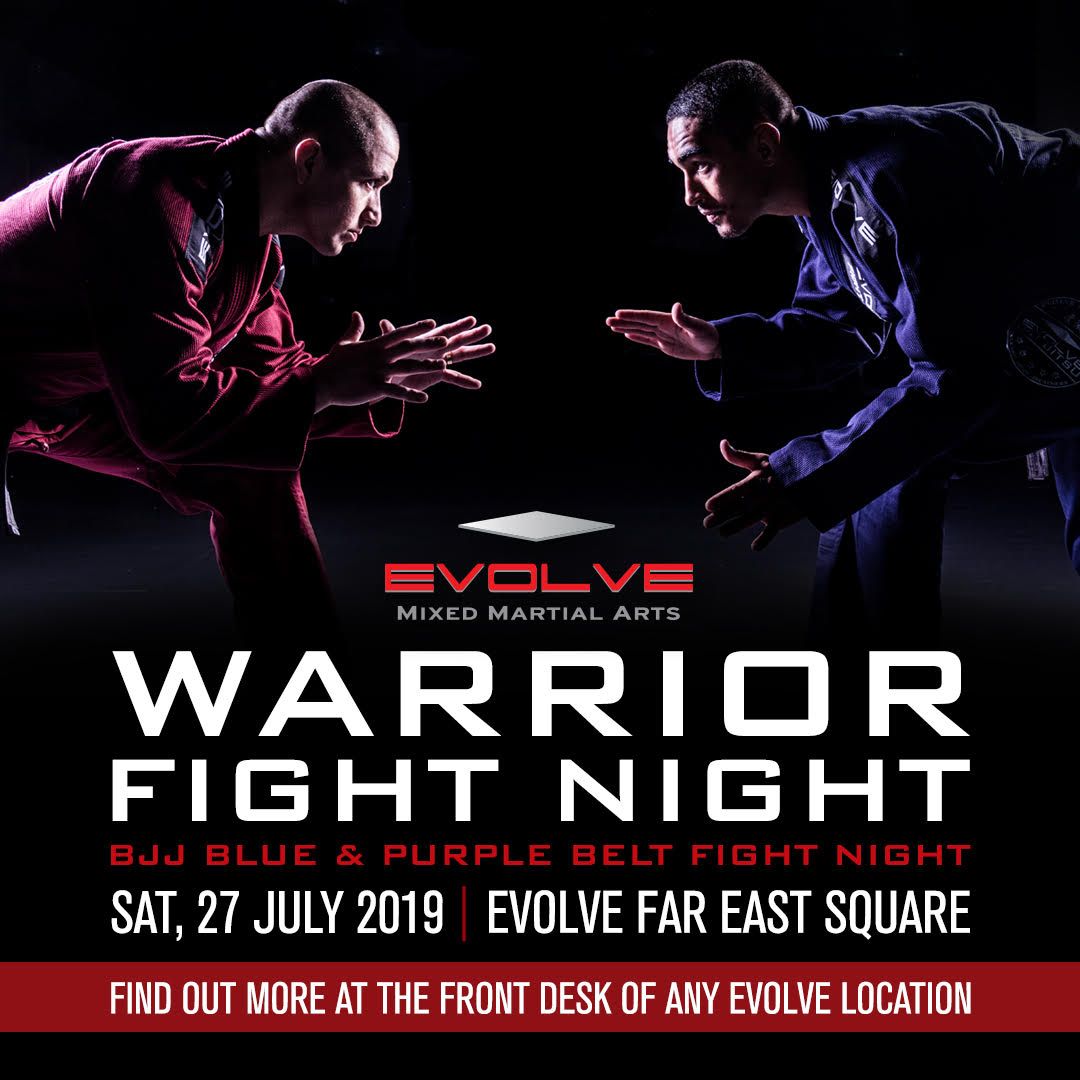 Catch the highlights of the inaugural Evolve Warrior Fight Night below: