Depending on who you ask, Jake Paul is not legit. As a boxer, that is. The American continues to polarise fans of the "sweet science," with some questioning his credentials and others advocating for them. The former social media star is a divisive presence – but does he have a future inside the ropes?
Is Jake Paul a legitimate boxer or simply an imposter harming the sport of boxing? You could say he is a bit of both. Read on to find out why.
Jake Paul's Training And Dedication
If Paul's legitimacy as a boxer is measured against his work ethic and discipline, there is no debate to be had. Paul's commitment to training and perfecting his craft is there for all to see. From starting out as a complete boxing beginner to his last fight with Nate Diaz, he has been steadfast in adopting the right approach.
From a physical standpoint, Paul looks the part. The American measured in at 6'1" and 185 pounds in his last pro-outing and appeared confident and fully prepared. Throughout the fight, he fought at a solid pace and showed no signs of fatigue. For all intents and purposes, he looked like a boxer.
The result of Paul's training and dedication to his camp was a win over Nate Diaz. In doing so, he displayed another crucial trait of a legitimate boxer – overcoming adversity.
Paul's Record In Boxing
As things stand, Jake Paul's professional record is a respectable 7-1 with 4 KOs. Not bad at all. Some of the greatest boxers of all time have lost early in their careers before going on to forge legendary careers.
Is there a chance Paul could become a world champion, let alone achieve the heights of fighters like Vasyl Lomachenko or Manny Pacquiao? That is highly unlikely. In fact, you could argue that Jake Paul is not a legitimate boxer solely based on his choice of opponents to date. Not even Floyd Mayweather has popped up on his radar yet and he's been everywhere.
Other than Tommy Fury – who arguably faced as much criticism over his legitimacy as "The Problem Child" himself – the American has never faced a bona fide, professional boxer. And there is no denying that this diminishes Paul's claim to legitimacy as a boxer.
Who Has Jake Paul Beaten?
Jake Paul's professional boxing career does not feature one single "nobody," or journeyman. It is packed with superstars including legends Anderson Silva, Ben Askren, and Tyron Woodley. All seven of his wins have been against big names – the problem is that none of them are boxers.
These are the fighters Paul has beaten in his professional boxing career.
Nate Diaz (MMA)
Anderson Silva (MMA)
Tyron Woodley x2 (MMA)
Ben Askren (MMA)
Nate Robinson (Basketball)
AnEsonGib (YouTuber)
Is Jake Paul a legitimate boxer? Off the back of his seven wins over the fighters above, it's hard to fight his cause. The only one to come close was Anderson Silva, who entered the ring against the social media star with a pro record of 3-1.
Not bad, sure. That is until you realise that he was 1- 1 after his first two fights that took place in 1998 and 2005, respectively. Furthermore, two of Silva's wins came against Tito Ortiz and Julio Cesar Chavez Jr. in 2021, just one year before his match with Paul.
Although regarded as one of the greatest wrestlers and mixed martial artists of all time, Ben Askren was not known for his striking. The former ONE Championship, Bellator, and UFC star was retired when he took the fight. Not too dissimilar to former UFC Welterweight Champion Woodley, who was also well past his physical prime.
Like the aforementioned trio, Nate Diaz was retired from MMA when he fought Paul. He had no professional boxing record, despite training regularly with the legendary boxer, Andre Ward.
Did Jake Paul Save Boxing?
Paul has been regularly touted as a messianic figure in boxing, helping to resurrect the sport from death. While the former Disney star has played a part in putting together some lucrative paydays, he is far from deserving of such a title. One could make a similar argument for Conor McGregor saving boxing if one reached far enough.
Many fail to recognize Jake Paul as legit on account of his entrance into the sport. He doesn't have what some perceive to be an organic pathway to stardom, having found his way into the ring on account of his career in show business. While this is certainly true, it does not account for the hard work and dedication Paul has put into getting to where he is.
Jake Paul didn't save boxing but certainly exposed his wide-reaching fanbase to the sport. While many of the eyes and dollars he has taken with him are unlikely to find their way to "genuine" fights, a small percentage might. And there is a positive to be found there.
Paul's Future In Boxing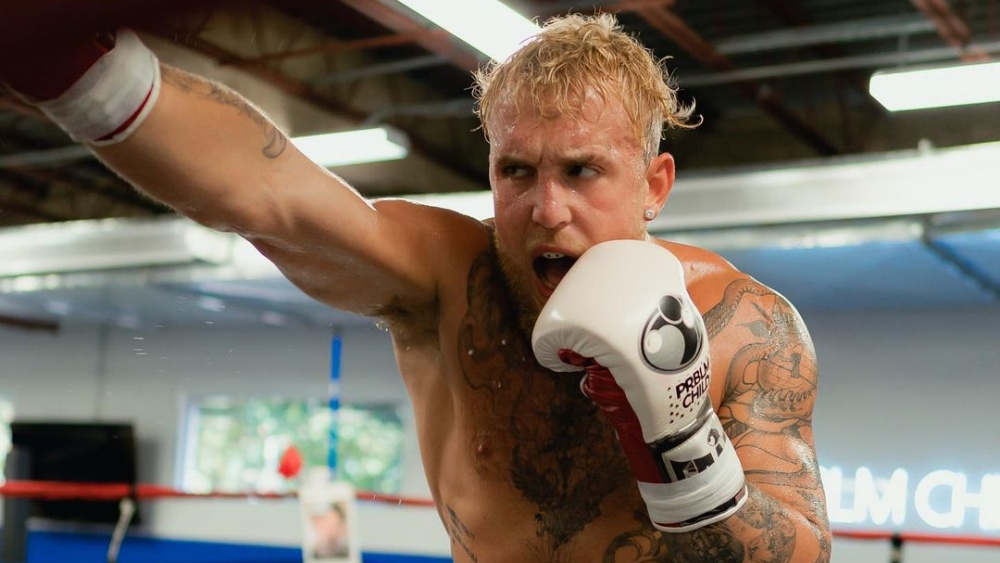 Jake Paul is comfortably under the ten-fight mark in his professional career. Many elite boxers wait until they are 20+ fights in before they see anything resembling commercial success, and this doesn't sit well with many.
It is unlikely that we will see Jake Paul fight 20 times or more. What appears even more apparent is that the 26-year-old has little to no chance of winning a world title, let alone fighting at an elite level. While his hard work and commitment are to be admired, the Ohio native would be dismantled by any of the leading cruiserweights in boxing today.
While a lengthy and exciting career appears to be off-bounds, there is still a question to ask – is Jake Paul a legit boxer? Well, that depends on what one's definition of a legitimate boxer is. While he exhibits many of the physical markers and requisite attributes, he doesn't appear interested in testing himself against true boxing practitioners. Until he does, there is really no way to tell.
You may also like:
Beginners Guide To The Peekaboo Style