Boxing can be one of the most graceful combat sports at its highest level, but it's still a fight. With countless personalities involved in the sport, some fighters are more honorable than others. Dirty boxing is a part of boxing, and it's something you'll have to deal with if you ever compete as a boxer.
The Dirtiest Fighters In The History Of Boxing
Let's look at some of the most notorious rule breakers in boxing and explore their motivations for trying to bend the rules inside the ring.
1) Fritzie Zivic
Few boxers are more famous for fighting dirty than being a champion, and Zivic tops the list. A tough, defensive-minded boxer, Zivic didn't have much power in his shots, so he made up for it by being better at using illegal tactics like chokes, knees, elbows, eye gouges, lacing, and head butts.
Zivic competed in the 1930s and 40s when corruption was rampant in boxing. It wasn't uncommon for referees to look the other way, especially when "their guy" was committing the infractions. Zivic opened the eyes of many boxers worldwide to just how dirty boxing can get.
Zivic defeated Henry Armstrong in 1940 to become the NBA, NYSAC, and Ring welterweight champion. One of his most notable victories occurred in 1943 when he defeated Jake LaMotta via a split decision. Fouling opponents was a significant part of Zivic's game plan heading into most of his fights, and he wasn't bothered by how other boxers saw him. As far as Zivic was concerned, boxing was just another name for a fight.
2) Billy Smith
The Canadian-born Smith was the dirtiest boxer alive in his heyday. He was a tough guy who spent most of his younger years working roughneck jobs at the docks and getting into fights. Some of his dirty tactics were probably learned during those days.
Smith didn't have any favorite illegal technique. He used head butts, stomps, knees, and elbows. He was even known to bite opponents on occasion. Smith won the welterweight title twice in his career, and many experts credited his toughness for his success, not necessarily his dirty tactics.
Some would even argue that Smith's dirty tactics hindered his career since 11 of his 22 losses were via disqualification.
3) Antonio Margarito
Antonio Margarito is often regarded as the dirtiest boxer in the modern era. He committed the most heinous crime in boxing: loading up his gloves. It's a significant infraction that can lead to criminal charges. It adds a new level of danger to an already dangerous sport.
Margarito has a distinct place in boxing history since he's the only world champion who's ever been caught loading his gloves. Margarito claimed he didn't know his trainer Javier Capetillo had inserted a tempered pad into his title fight against Shane Mosley.
Many also believed he got away with loading his gloves when he faced Miguel Cotto, given how much damage Cotto took.
To add more fuel to these conspiracies, Margarito was never the same after being caught loading his gloves. He didn't score a single knockout or brutalize any opponents the way he did before being caught. His trademark punching power was no longer there, prompting many to wonder how many times he got away with it.
4) Harry Greb
Greb is one of the craftiest dirty fighters in boxing history. He loved to swarm opponents with punches in bunches with a few illegal shots mixed in. He did it so often referees rarely penalized him for it as everyone saw it as part of his fighting style.
Greb was also known to intimidate referees by glaring and shouting at them when they tried to break up clinches. Greb was a massive fan of clinch fighting since it made it easier for him to hide his illegal shots. From this position, he could use laces, headbutts, thumbs, and elbows to wear down his opponents.
5) Sandy Saddler
Saddler was one of those dirty fighters who would never admit to the classification. He was indignant that accusations he used dirty tactics were unfair, which would be comical to anyone who saw his actions during his fights.
To be fair, Saddler typically competed within the rules of boxing, but all bets were off when he felt his opponent broke a rule. Saddler's last fight against Willie Pep remains the dirtiest fight in boxing history.
6) Bernard Hopkins
Hopkins is one of the craftiest dirty fighters in the sport's history. Very few fighters have been as good at making illegal techniques and borderline illegal techniques part of their fighting style. Hopkins didn't fight dirty just for the fun of it. He felt doing so and getting away with it gave him a mental edge against his opponents.
Unlike the other dirty fighters on our list, Hopkins was rarely penalized for using illegal techniques. He also never lost a fight by disqualification despite his antics inside the ring.
7) Marcos Maidana
Maidana's two fights against Floyd Mayweather earned him a spot on this list. The first fight in particular since he threw every illegal you can think of from low blows to knees. It was a clever game plan since it allowed Maidana to keep things competitive until the final rounds of the fight. It was Floyd's most formidable challenge at the end of his career. Many would even say Maidana gave Mayweather a tougher challenge than Pacquaio did when the two fought.
8) Mike Tyson
Tyson isn't a particular dirty fighter as he never needed to be. His one-punch power, speed, sharp head movement, and footwork made him one of the best heavyweights in the world. However, Tyson did commit one of the biggest fouls in boxing when he bit Holyfield's ear off during their second fight.
9) Eusebio Pedroza
You can learn a few things from this guy if you're the dirty-fighting type. He's favorite infractions were kidney punches, elbows, dirty boxing, and hitting opponents after the bell. He pulled off nineteen successful title defenses thanks to his tactics.
10) Ad Wolgast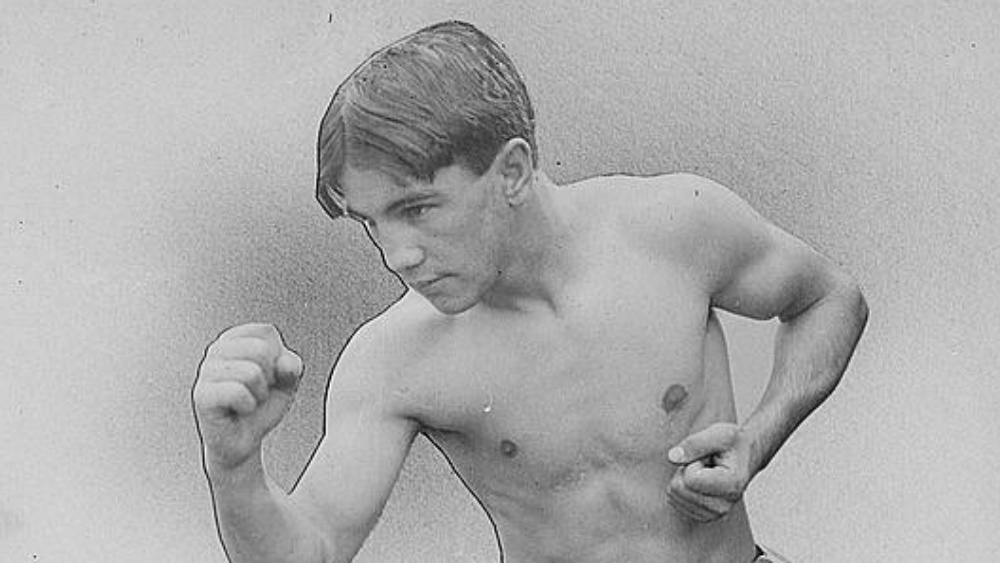 Wolgast wasn't a dirty fighter when he wasn't connecting with his opponent's nether regions. The problem was he did it so often that it became something he was known for. He was disqualified four times in his career for low blows, and one of these disqualifications cost him the world lightweight title.
You may also like:
6 Dirty Boxing Techniques To Frustrate Your Opponent