Aug 27th will be D-Day for Demetrious Johnson: he will rematch long-time reigning champion, Adriano Moraes, in a second attempt to capture the ONE Flyweight World Champion title.
Moraes scored what is considered a stunning upset to casual fans in their first outing by being the first and only man to knock Johnson out in the cage, retaining his belt in the process and rebuffing the challenge from fan-favorite Johnson.
Johnson, the winner of the ONE Flyweight World Grand Prix, will look to finally add the ONE Flyweight World Champion belt to his collection and cement his dominance in the ONE Flyweight division.
Here are three reasons why ONE Fight Night 1: Moraes vs Johnson II will be Johnson's biggest fight ever.
1) Legacy On The Line
Since he turned pro, Johnson has only lost a total of four fights out of 35, and only one man has managed the seemingly impossible feat of knocking him out. In his 35 matches, Johnson secured 12 submissions and five KOs, a clear testament to his sheer lethality in the cage.
But what sets Johnson apart from anyone else in MMA since its inception is the fact that Johnson was able to defend his UFC Flyweight belt a mind-boggling 11 times across five years. His reputation and recognition as the greatest of all time in MMA history were thus cemented.
Johnson made huge waves when he signed to ONE Championship in a blockbuster trade involving former ONE Welterweight Champion Ben Askren. "Mighty Mouse" quickly picked up three successive wins and the ONE Flyweight World Grand Prix belt in the process, earning a showdown with ONE Flyweight World Champion, Adriano Moraes.
However, Johnson suffered a surprising loss to Moraes in the promotion's debut on American television network TNT. Moraes floored Johnson with a brutal uppercut, then finished the job with a devastating grounded knee.
In a recent interview with The Schmo, Johnson mentioned, "I'm satisfied whether I get the belt or not". But he went on to elaborate that to be truly considered the best fighter in the world, he must be tested on both sides of the world.
"[…] Like when I look at 'Rampage' Jackson, Mauricio 'Shogun' Rua, Wanderlei Silva, and Mirko Cro Cop. I mean, the list just goes on and on and on. Those guys started in Asia and they finished in America. I started in America and now I'll finish in Asia. So for me and my book, I'm glad that I'm able to fight on both sides of the world."
Moraes too sees this fight as one for his legacy. Moraes is hungry to cement himself as the best flyweight in MMA, so a second victory over Johnson will be monumental:
"This fight is very important for my legacy because I want to make as many title defenses as I can during my career. And [another] victory over him will help a lot in building that legacy."
Johnson has always stood heads and shoulders above all other MMA fighters in the flyweight division in the UFC. Taking the win – and the belt – on Aug 27th at ONE 161 will demonstrate Johnson's adaptability that he thinks a true champion must have, and will also make him the first man to hold world titles in both the UFC and ONE Championship.
Moraes already scored a historic knockout win over Johnson under his belt. Come Aug 27th at ONE Fight Night 1: Moraes vs Johnson II, he will be looking to silence his critics and prove that his first win is no fluke.
2) Enemies To "Frenemies"
Johnson recognizes that he made some mistakes when he faced Moraes by rushing and trying to engage the elusive Moraes. To work on his game, Johnson has stepped out of his comfort zone at AMC Pankration and has been training with a former foe to plug the gaps in his game: Henry Cejudo.
If that name sounds familiar, it was Cejudo who stopped Johnson's historic 11-time defense of the UFC Flyweight Championship title. The two men have met twice in the Octagon, with one win apiece.
"Mighty Mouse" has since revealed that the training with Cejudo was a "solid two weeks", with the Olympian teaching Johnson some of the same tricks that he used against Johnson. Cejudo was just as happy training Johnson, calling Johnson and himself "superpowers" in MMA.
It appears that the former rivalry turned partnership has been particularly fruitful for Johnson:
"We're frenemies, that's what he said last time right? […] I mean we have always had respect between one another, right, even though we fought twice one-on-one. So why not share knowledge and get some work in together."
Johnson also added that he has been focusing on training in "pure Jiu-Jitsu":
"I found a legit Jiu-Jitsu gym under a new professor Yan McCane, a Brazilian Jiu-Jitsu black belt for 10 years, very knowledgeable. Now, I've been doing a lot more Jiu-Jitsu because […] it kind of breathes life back into my development. […] I already feel like I'm in great shape. I will say the biggest thing is because I joined a Jiu-Jitsu school. And now I'm training pure Jiu-Jitsu."
Moraes has revealed part of his game plan for the rematch: he admits that Johnson will be a very tough contender, but believes that he will be able to submit Johnson in the fourth round. Moraes does hold a black belt in BJJ, so Johnson will need more than a few aces up his sleeve to turn the tables on Moraes in that department on Aug 27th at ONE Fight Night 1: Moraes vs Johnson II.
3) Back On U.S. Primetime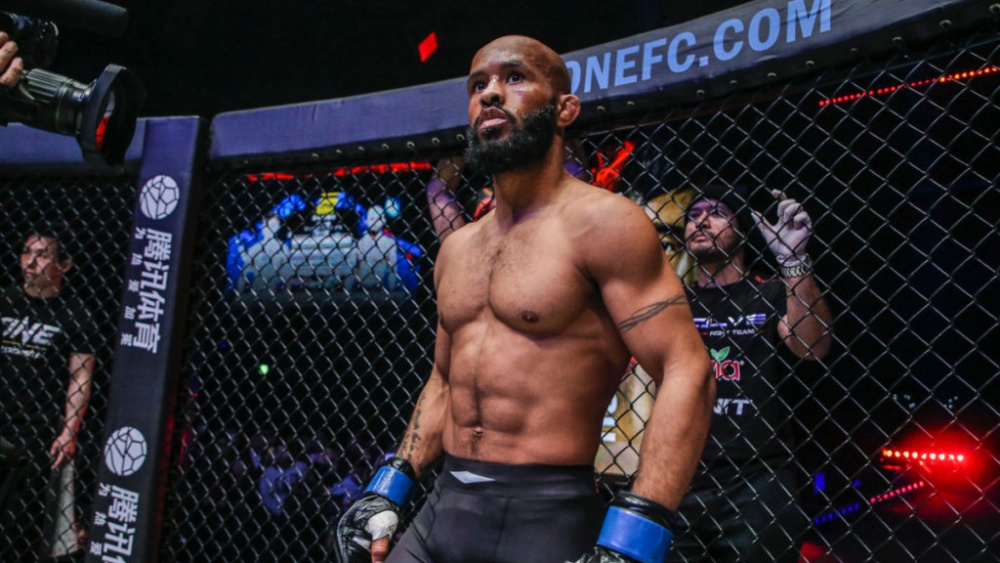 Earlier in April this year, ONE Championship and Amazon Prime Video announced "a multi-year agreement for Prime Video to broadcast 12 live ONE Championship martial arts events annually."
Chatri Sityodtong, Chairman and CEO of ONE Championship, has declared that:
"ONE Championship is thrilled to work with Prime Video, one of the largest premium sports content providers in the world, to bring our live events closer to fans in the United States and Canada. As the world's largest martial arts organization, we believe our collaboration with Prime Video will allow us to reach a wider North American audience that is hungry for an authentic and differentiated product you simply cannot get with any other organization."
Johnson, who has spent the majority of his career entertaining the North American audience, was last seen in action at ONE: X, earning a win over current ONE Flyweight Muay Thai World Champion Rodtang Jitmuangnon in a special rules bout. As one of the undeniably greatest MMA artists whatever criteria you use, Johnson will be bringing his solid understanding of authentic martial arts from the East back to the West.
ONE Fight Night 1 will also mark Johnson's return to primetime TV in the US and his fanbase, who have been eagerly awaiting his return. The event will be the first ONE Championship event to be screened on the platform, so the world's eyes will be on Johnson as he fights his biggest fight ever on Aug 27th.
Don't miss Johnson's rematch with Moraes at ONE Fight Night 1: Moraes vs Johnson II on Aug 27th!