Working out consistently requires a certain amount of motivation and dedication, but it's hard to stay focused when you are not getting the results you want. The truth is: if you are not getting the results you would like to get from your workouts, it is probably because you are doing some things wrong.
Even the most experienced fitness enthusiasts often make mistakes when it comes to their workouts and diets. There are still many things left to be learned about the human body and things that were considered perfectly okay a few years ago are now known to be bad for your workouts.
Here are 5 common mistakes people make when it comes to their personal fitness.
1) Not making time to work out
Thinking you have no time to exercise is simply an excuse not to put in the work. When was the last time you were too busy to eat? Or too busy to take a bath? Sure, you might skip a meal or shower if you're under time restraints, but it is not something most people make a habit of doing regularly.
Working out is no different. You just have to make it a priority, and, given the many health benefits that come with regular exercise, it is one of the smartest decisions you can make.
It is only a matter of realizing that exercise is as important as eating or being clean. Regardless of how busy your schedule is, there is always a time you can sneak in a workout. It can be as simple as waking up 15 minutes earlier or making a quick stop at the gym on your way back from work.
If you are having a difficult time finding enough time to work out, consider breaking up your fitness routine into smaller segments.
2) Not eating enough protein
WATCH: 10 Foods To Build Muscle!

https://www.evolve-mma.com

Posted by Evolve MMA on Sunday, June 25, 2017
Failing to eat adequate amounts of protein is another common mistake people make when trying to improve their fitness. Protein plays a very important role in repairing muscles and building stronger ones.
Doctors recommend getting at least 0.8 grams of protein for each kilogram a person weighs. However, the amount of protein a person needs to maintain strong muscles increases with age as the body's ability to process protein diminishes.
If you are serious about improving your fitness, studies published by the American Journal of Physiology indicate you would be better off aiming for double the recommended daily intake. These studies show that consuming at least 1.5 grams of protein for every kilogram of body weight leads to optimal muscle strength and health – especially for those over the age of 50.
Aim to get at least 20 grams of protein during each meal from lean meats, dairy products, beans, eggs, seafood, and nuts.
3) Not drinking enough water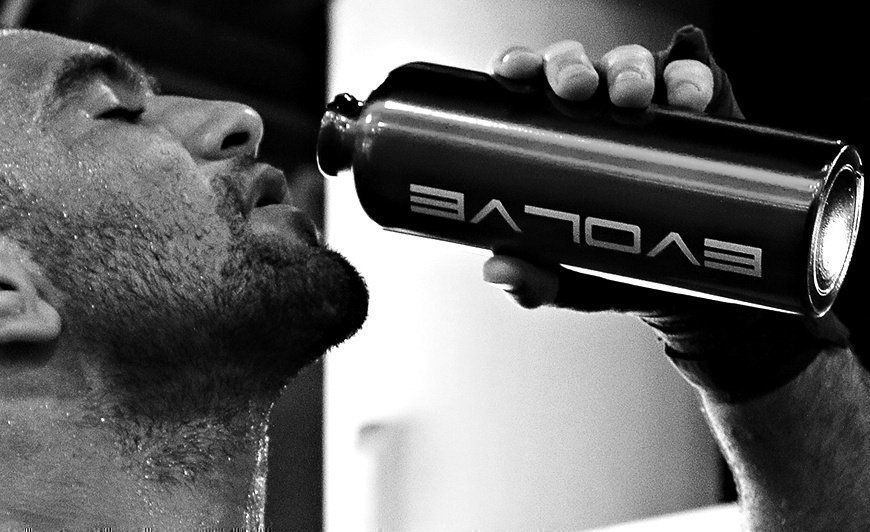 The human thirst mechanism becomes weaker as a person ages. That means it is easier to become dehydrated as you age. Even losing just two percent of your weight in body fluids can have a significant impact on your physical and mental performance.
Dehydration leads to lethargy, fainting, heat stroke, and poor muscle recovery.
The best way to ensure you are properly hydrated at all times is by consuming at least 12 cups of fluids each day if you are a male and at least 9 cups if you are a female. Drinks that contain alcohol don't count since these dehydrate you. Water, tea, soup, and juices with low sugar content are the best way to stay hydrated.
The exact amount of water a person needs to drink depends on the types of food he/she eats, any medications being taken, and how often the person works out. There is no need to wait until you are thirsty before drinking water. That is a sign you are already dehydrated. Instead, drink water regularly throughout the day to ensure you are well hydrated.
Other signs of dehydration include fatigue, headaches, and dark urine.
4) Using getting older as an excuse not to work out
Let's make this clear, there is no such thing as being too old to exercise. Older people are capable of trying new activities, martial arts, lifting weights, and running in races. Doing these things keeps their bodies healthier and fit, plus it improves their quality of life.
If you have not exercised in a while, the first step is to come up with a fitness goal that motivates you, like a mile long swim or run. Once you have set a clear goal, come up with a plan that gradually gets you towards the goal.
As a general rule, try to increase the length of time you spend working out each week by around five to ten percent each week. For example, if you decide to perform ten pushups each workout day during the first week, move up to 11 pushups per day during the second week. Slow but steady progress is typically best when it comes to fitness.
5) Not eating dairy products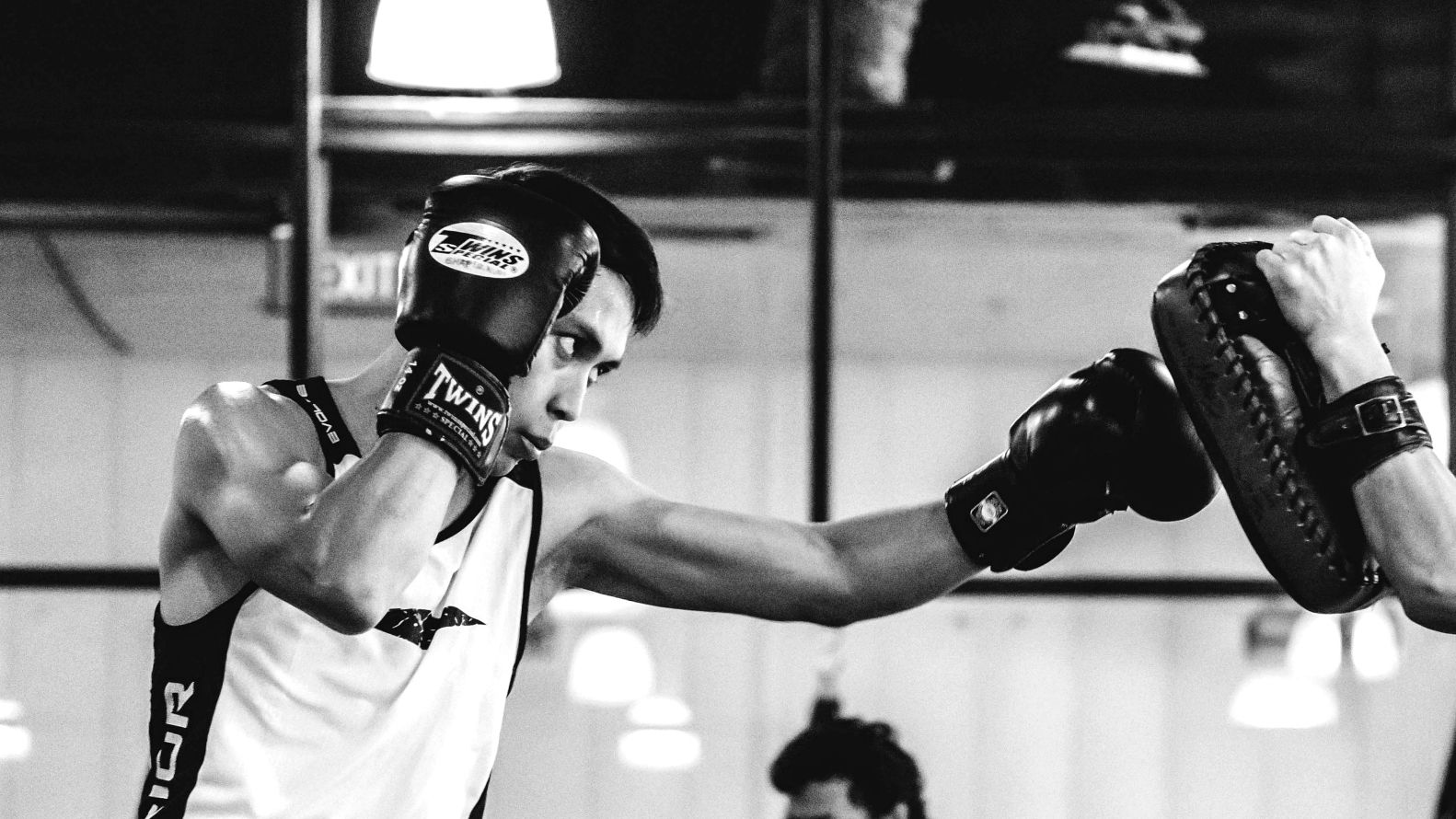 Dairy products are a great source of vitamin D and calcium, and these nutrients are essential for strong muscles and healthy bones. Dairy products are also rich in vitamin B12, which aids proper oxygen distribution.
If you are lactose intolerant, try small amounts of buttermilk, cheeses or yogurt since these have lower lactose content. You can also try lactose-free dairy products which are readily available in most supermarkets. Some of these are actually more nutritious than regular milk.
Other foods that promote healthy muscles and bones include broccoli, kale, collard greens, salmon, cereals, and tuna.
Fitness is an important aspect of life that improves your overall quality of life. If you are having a hard time finding the motivation to get back into shape, consider a group activity like martial arts classes. It's a good way to get in shape while having fun and interacting with others.
Book your complimentary trial class with our World Champions below!
If you have any other questions regarding Evolve MMA and the programs we offer, you can get in touch with our membership executives at the following locations:
Evolve MMA (Far East Square)
26 China Street
Far East Square #01-01
Singapore 049568
Phone: (65) 6536 4525
Evolve MMA (Orchard Central)
181 Orchard Road
#06-01 Orchard Central
Singapore 238896
Phone: (65) 6536 4556
Evolve MMA (ONE KM)
11 Tanjong Katong Road
#02-52 ONE KM
Singapore 437157
Phone: (65) 6288 2293
Evolve MMA (PoMo Mall)
1 Selegie Road
#03-11 PoMo Mall
Singapore 188306
Phone: (65) 6337 0082