Exercise is an integral part of an individual's overall health and wellness. It's a key ingredient in fitness. But while many people spend hours putting in their best effort at the gym, a lot of us simply don't have that much time.
The great news is, we can all still get a workout in even if we have limited time. According to multiple-time Muay Thai World Champion Nong-O Gaiyanghadao from the Evolve Fight Team, 30 minutes is more than enough to put together a meaningful and effective workout. You just have to take note of a few things so you get the most out of each session.
Nong-O is one of the world's greatest striking talents in history. He's won multiple accolades over two decades as a professional fighter. Among his many trinkets include being a multiple-division, multiple-time Muay Thai World Champion, winning titles in Bangkok's most famous arenas such as Lumpinee Stadium and Rajadamnern Stadium.
Over the years, Nong-O has been able to dominate his sport by being in the best of shape possible. So he knows a thing or two about getting the most out of his training. Learning from a martial arts superstar comes invaluable knowledge of how to maximize the benefits of exercise.
Today, Evolve Daily shares five tips to make your 30-minute workouts more effective according to Muay Thai World Champion Nong-O Gaiyanghadao.
1) Give 100 Percent Effort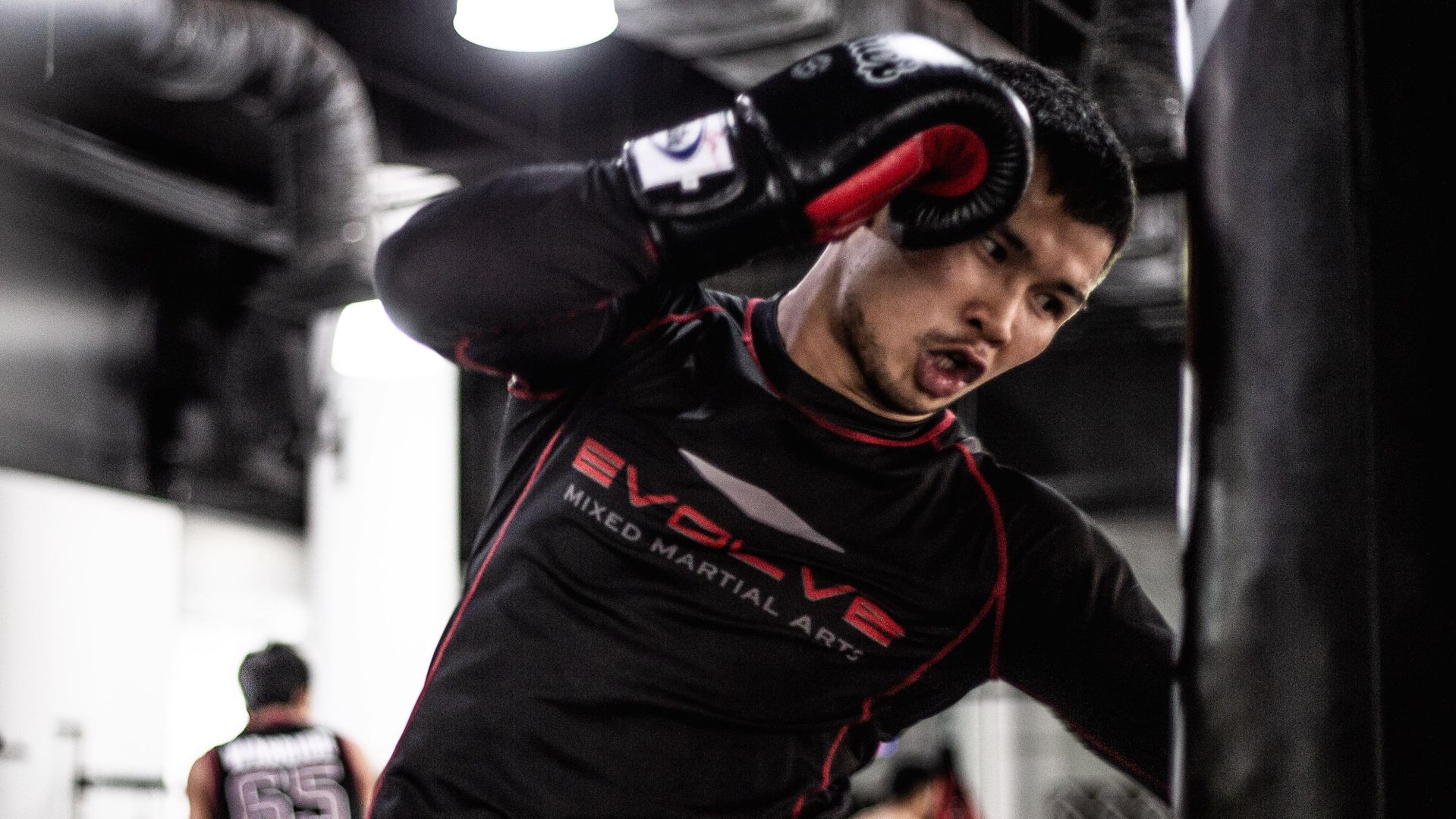 Nong-O would never have been able to achieve what he has in his career if he didn't pour his heart and soul into his craft. The endless days and nights he's spent in the ring honing his craft cannot be quantified.
As often as he does train, Nong-O has never slouched either. Every time he climbs through the ropes, Nong-O's mindset has always been to give it everything he has. According to him, it's this sort of dedication which has brought him immense success.
"If you're only working out for a short period, it's best to go full throttle and really take your training seriously," said the Muay Thai World Champion.
"30 minutes isn't a long time, but it works. It can give you great results if you put every effort behind it. I always motivate my students at Evolve to push through their physical and mental limitations. It's all in the mind. Give it your best, you'll be surprised at just how much you are capable of."
2) Take Short Breaks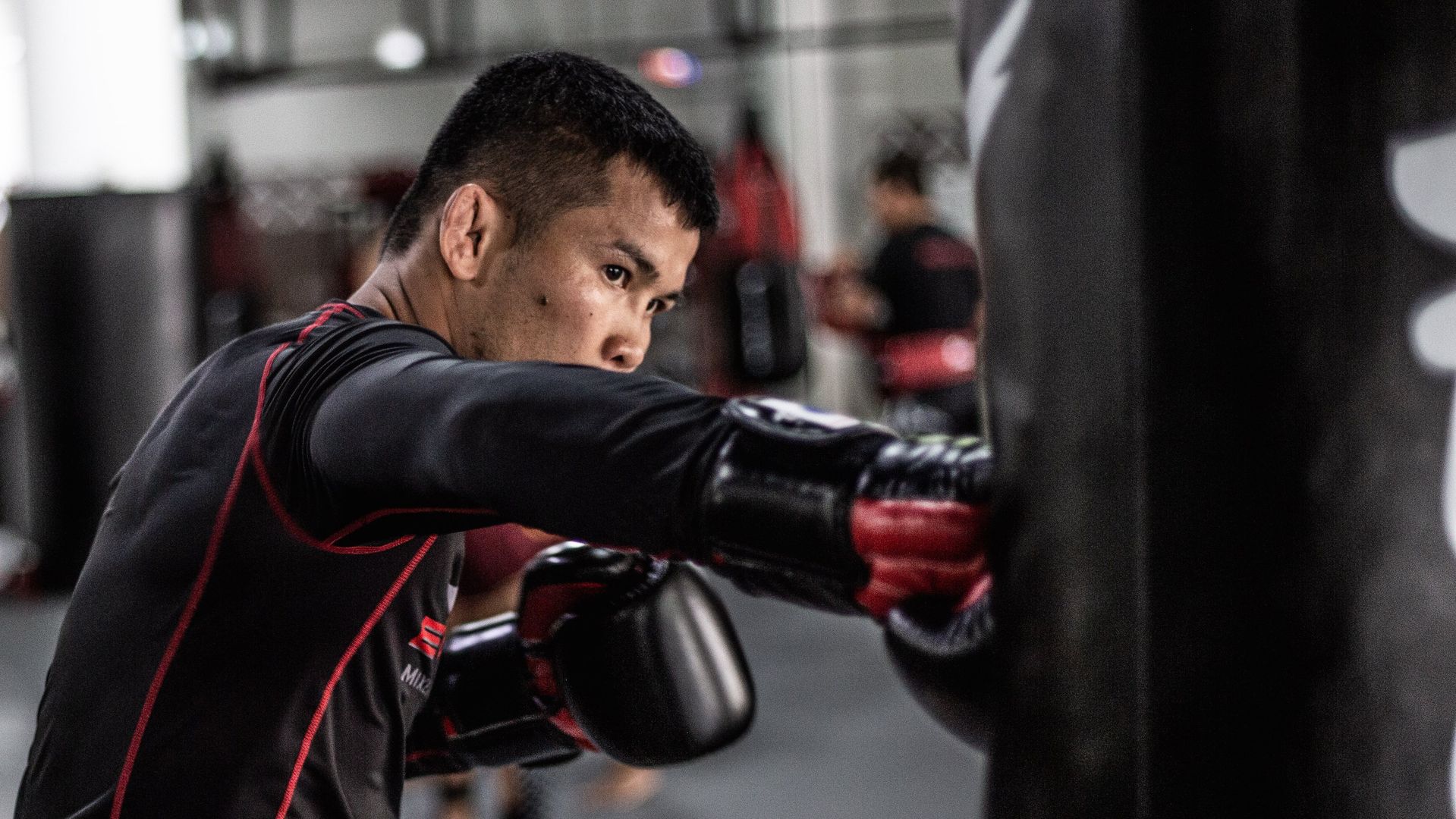 The best way to get the most out of a 30-minute workout session is to take very little, and also very short breaks.
One of the reasons why High-Intensity Interval Training (HIIT) has become so popular in the health and fitness space is that it is incredibly effective at keeping your metabolism firing on all cylinders while you are working out.
According to Nong-O, it's the same in martial arts as it is in other workouts. Once you're in the zone, just go.
"Don't think too much. Most of the time, the battle is all in our heads. There's that little voice that tries to convince us to give up because it's too hard," said Nong-O.
"You have to power through that. Take breaks when necessary, but keep them short, around 30 seconds to a minute max. Then get right back on it. If you're working out for 30 minutes or less, all you need are short breathers and you're good to go. As always though, don't over-exert yourself. Listen to your body."
3) Technique Is Greater Than Power
One of the most common mistakes people make when working out is going too hard and focusing on brute force rather than form and technique. According to Nong-O, it's better to do 10 correct pushups than it is to do 100 incorrect ones with poor form.
"When you focus on technique and get the fundamentals of training down, you maximize the benefits of every movement," said Nong-O.
"Focus on technique first, then once you have that down, put the power into your movement. That's the best way to get the best out of every exercise. It's not about how many you can do, or how heavy you can lift. It's all about performing exercises correctly."
4) Take Deep Breaths
Another important aspect of working out that people tend to overlook is proper breathing. Breathing can do so much for your workouts, it's absolutely amazing. By constantly making sure our muscles have enough oxygen to operate at high capacity, you workout more efficiently and become less fatigued over time.
Proper breathing is such an important part of working out. It prevents people from losing fuel too quickly and from gassing out mid-session.
Nong-O, who plies his trade atop the Muay Thai ring, knows exactly how important proper breathing is in his line of work.
"Breathing is so important in high-intensity workouts. It keeps your muscles fresh and gives you strength and power," said Nong-O.
"Make sure to constantly take deep breaths during training. It makes you less tired and gives you the energy to work out hard and long. This is especially important in those fast-paced, high-intensity, 30-minute workouts. Breathing gets you through any tough session. You'll be amazed that just by breathing properly you'll be so much more efficient with your energy levels."
5) Drink Lots Of Water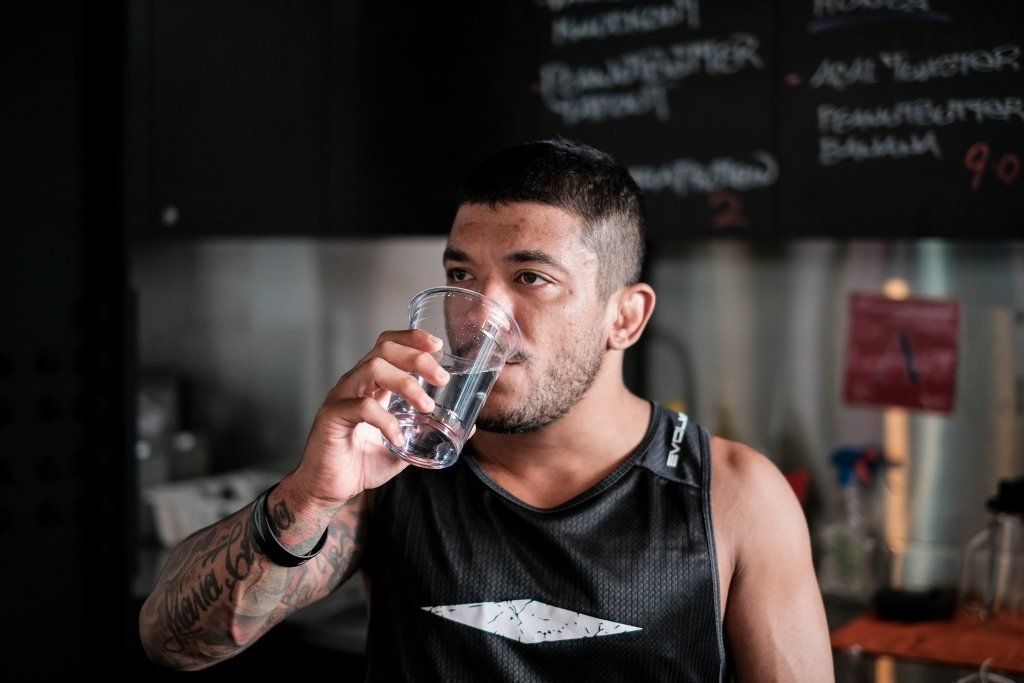 Last but certainly not least, drink lots of water. It's really very simple. While working out, our bodies lose a lot of fluids through perspiration and it's so important to make sure you are well-hydrated.
"Think of water as your body's fuel while working out. Without it, you're operating at a very low capacity. Your body can't function properly and your muscles are slow to respond," said Nong-O.
Furthermore, water is also responsible for delivering oxygen and valuable nutrients to your muscles. It regulates your body temperature and lubricates your joints.
"Simply put, if you're not well hydrated during training, your body can't function at a high level. You'll get tired easily and experience muscle cramps. Take a break every now and then to drink some water. After your 30-minute workout, replenish yourself and all the water you lost through sweat," Nong-O concluded.
If you're looking to get into shape while having fun, give martial arts a try.
Book your complimentary trial class with our World Champions below!
If you have any other questions regarding Evolve MMA and the programs we offer, you can get in touch with our membership executives at the following locations:
Evolve MMA (Far East Square)
26 China Street
Far East Square #01-01
Singapore 049568
Phone: (65) 6536 4525
Evolve MMA (Orchard Central)
181 Orchard Road
#06-01 Orchard Central
Singapore 238896
Phone: (65) 6536 4556
Evolve MMA (KINEX)
11 Tanjong Katong Road
#02-52 KINEX
Singapore 437157
Phone: (65) 6288 2293