Health and fitness is a very important part of all our lives. If you're not paying attention to your personal well being, you should be. Having better physical and mental condition brings out the happy hormones in our bodies and allows us to live more enjoyable lives.
Everyone strives for better health and fitness these days. The martial arts World Champions at Evolve MMA have given us a few tips to achieve better health and fitness in our lives. Here's what they had to say.
1) Martial Arts Has Many Benefits
Multiple-time Muay Thai World Champion Sagetdao Petpayathai is one of the most highly-decorated Muay Thai practitioners in the history of the sport, and his reputation certainly precedes him.
A lifelong martial artist, Sagetdao encourages everyone to try martial arts in order to reap its many benefits.
"People will be surprised with the many benefits martial arts has to offer," said Sagetdao.
"On the surface, the physical fitness benefits are obvious. But beneath that is even more. Martial arts also offers practitioners improvements in personal character development, leadership skills, emotional development, confidence, and the like. The benefits are endless."
2) Physical Exercise Will Extend Your Life
Widely regarded as one of the most exciting Muay Thai fighters of his era, Penek Sitnumnoi is a multiple-time Muay Thai World Champion.
According to Penek, who has worked with students both young and old, the secret to improving the quality of life is with physical exercise.
"If you really want a better quality of life, simply dieting is not enough. Physical exercise has to play a major role," said Penek.
"It gets the blood circulating, making sure all your muscles receive enough oxygen, and it keeps the body young. Proper exercise combined with a healthy diet is the key to a long and happy life."
3) A Healthy Well-Balanced Diet Is Important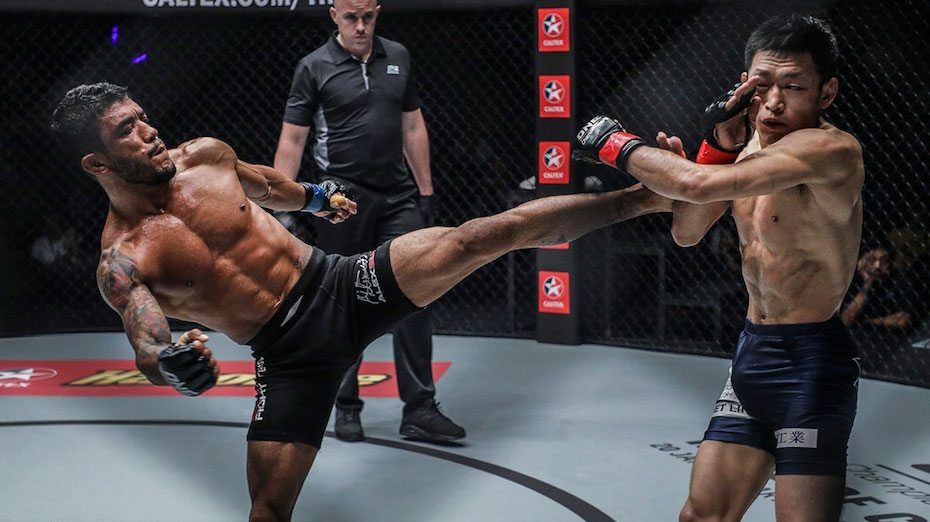 Brazilian Jiu-Jitsu World Champion Alex "Little Rock" Silva is one of the hardest workers in the gym. When he's training for a fight, he is laser-focused on getting himself in peak physical condition.
According to Silva, however, it's not just about the hours you put into the gym, but also the nutrition you feed your body. Making smart diet decisions is crucial to good health.
"It's equally as important to make sure you are feeding your body with the right nutrition," said Silva.
"Starving yourself is never a good idea when going on a diet, and limiting caloric intake is too basic. You have to consume a healthy amount of proteins and carbohydrates, fiber, and all the good stuff. Your diet has to be well-balanced to be effective."
4) The Mind Matters Too
Brazilian Jiu-Jitsu World Champion Jucimar Eller boasts of over 16 years of experience in his chosen discipline and is one of the most respected instructors at Evolve MMA. He holds a black belt under Erivaldo Junior from Liga Jiu-Jitsu and imparts his years of knowledge and experience to many of his students.
One of the biggest pieces of advice from Eller is to pay attention to the mind. He stresses that stimulating the human brain is just as important as working out the body.
"People forget about the mind, but it's one of the most important muscles in the human body," said Eller.
"The mind is always cluttered with external noise. There's so much going on around us with work, at home, or at the office. It's important to take a step back, dial it down, and calm the mind. Put it in a space where it has time to rest. Learn how to breathe properly."
5) Fun Is The X-Factor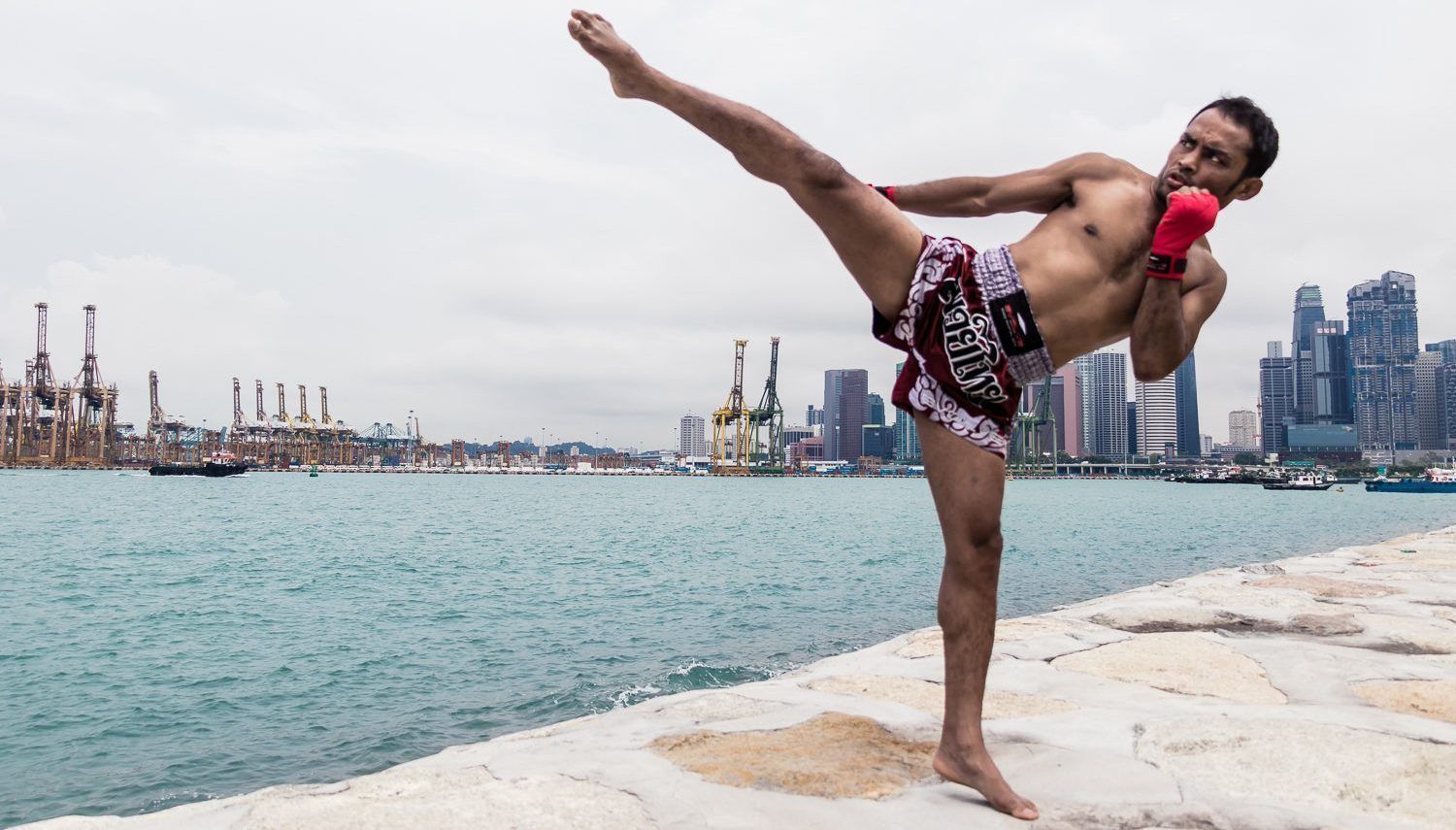 Multiple-time Muay Thai World Champion Dejdamrong Sor Amnuaysirichoke is a living legend in the sport of Muay Thai. Over the years, he has collected a myriad of awards and achievements and is widely considered one of the greatest to ever practice Muay Thai.
But Dejdamrong would not have gotten to where he is now without enjoying every minute of his martial arts journey. According to Dejdamrong, having fun is the secret to being able to create lasting habits.
"The most important part of being healthy, which in the long run will help you stick to your good habits, is having fun," said Dejdamrong.
"When you enjoy what you're doing, it becomes less of a chore. It becomes a part of your life, something you look forward to every day. Whether it's exercising at a traditional gym or hitting the mats in martial arts training, if you're having fun, health and fitness becomes so much easier."
Advice is great, but what matters most is action. So now that you've heard from the pros, take action and start your journey to become the fittest version of yourself possible. If you need a bit of help, give martial arts a try. Training under World Champions can help you enjoy the process.
You may also like:
Are You Drinking Enough Water? Stay Hydrated With These Tips
Book your complimentary trial class with our World Champions below!
If you have any other questions regarding Evolve MMA and the programs we offer, you can get in touch with our membership executives at the following locations:
Evolve MMA (Far East Square)
26 China Street
Far East Square #01-01
Singapore 049568
Phone: (65) 6536 4525
Evolve MMA (Orchard Central)
181 Orchard Road
#06-01 Orchard Central
Singapore 238896
Phone: (65) 6536 4556
Evolve MMA (KINEX)
11 Tanjong Katong Road
#02-52 KINEX
Singapore 437157
Phone: (65) 6288 2293
Evolve MMA (Clarke Quay Central)
6 Eu Tong Sen Street
#04-18 Clarke Quay Central
Singapore 059817
Phone: (65) 6226 2150