When most people think about the benefits of training in martial arts, the fancy techniques they have seen in movies are typically one of the first things that come to their mind. While you will learn countless techniques during your training, martial arts offer many other benefits like improved problem-solving skills, improved fitness, and improved mental health.
Martial arts can even help you to manage disorders like Attention Deficit Hyperactivity Disorder.
You're probably wondering how learning a combat style can help with managing something as serious as ADHD. This is a disorder that affects a person's ability to control impulsive behaviors and pay attention to things. People with ADHD often find themselves feeling restless and are constantly looking for things to do. While many people often think of ADHD as something that only affects children, that could not be further from the truth. The symptoms of ADHD often begin during a person's childhood but can carry over into adulthood.
How Martial Arts Help People Who Are Dealing With ADHD
Garry Tonon | A Blessing In Disguise

Although Brazilian Jiu-Jitsu World Champion Garry Tonon from the EVOLVE Fight Team was diagnosed with ADHD at a young age, he never let it stop him from achieving his goals. What would have been a hindrance to most people, he turned into an advantage. Support Garry as he returns to the ONE Championship cage on 27 July in Manila!

Posted by Evolve MMA on Thursday, July 26, 2018
Regular exercise is great for everyone, and it's even more beneficial for adults and children who are dealing with ADHD. People with attention or learning issues often have a hard time finding physical activities they enjoy.
This applies to children in particular. The child might not have the social communication skills necessary to be part of a team or he/she might lack the coordination to take part in certain activities.
Learning martial arts is a fun physical activity anyone can be part of. It's also something that people with ADHD can excel at due to the hyper-focus that's often a symptom of the disorder. BJJ World Champion Garry Tonon from the EVOLVE Fight Team has suffered from ADHD since he was a child and BJJ is what really helped him learn to control himself. After a while, Garry's ADHD almost became the secret weapon that made him one of the world's top grapplers.
"My style is scattered, I'm always all over the place. I'm thinking about this, and that. I go from move to move, always transitioning," Garry explains. "Impulsivity works perfectly in Brazilian Jiu-Jitsu because when you're in a match, you don't have time to think of options."
There are many martial arts those who are dealing with ADHD can choose from like BJJ, Muay Thai or boxing. While these styles have different philosophies and techniques, they all have some things in common. All martial arts use repetitive and deliberate motions to teach techniques and all martial arts emphasize the connection between your body and mind.
That's why training in martial arts can be so beneficial for people with ADHD. It doesn't just give you a positive way to get rid of all that restless energy inside you, it also improves your mental health. It teaches you important things like discipline, problem-solving skills, patience and perseverance. These are things that will carry over to your personal and school or professional life.
Why Martial Arts Are So Effective In Helping With ADHD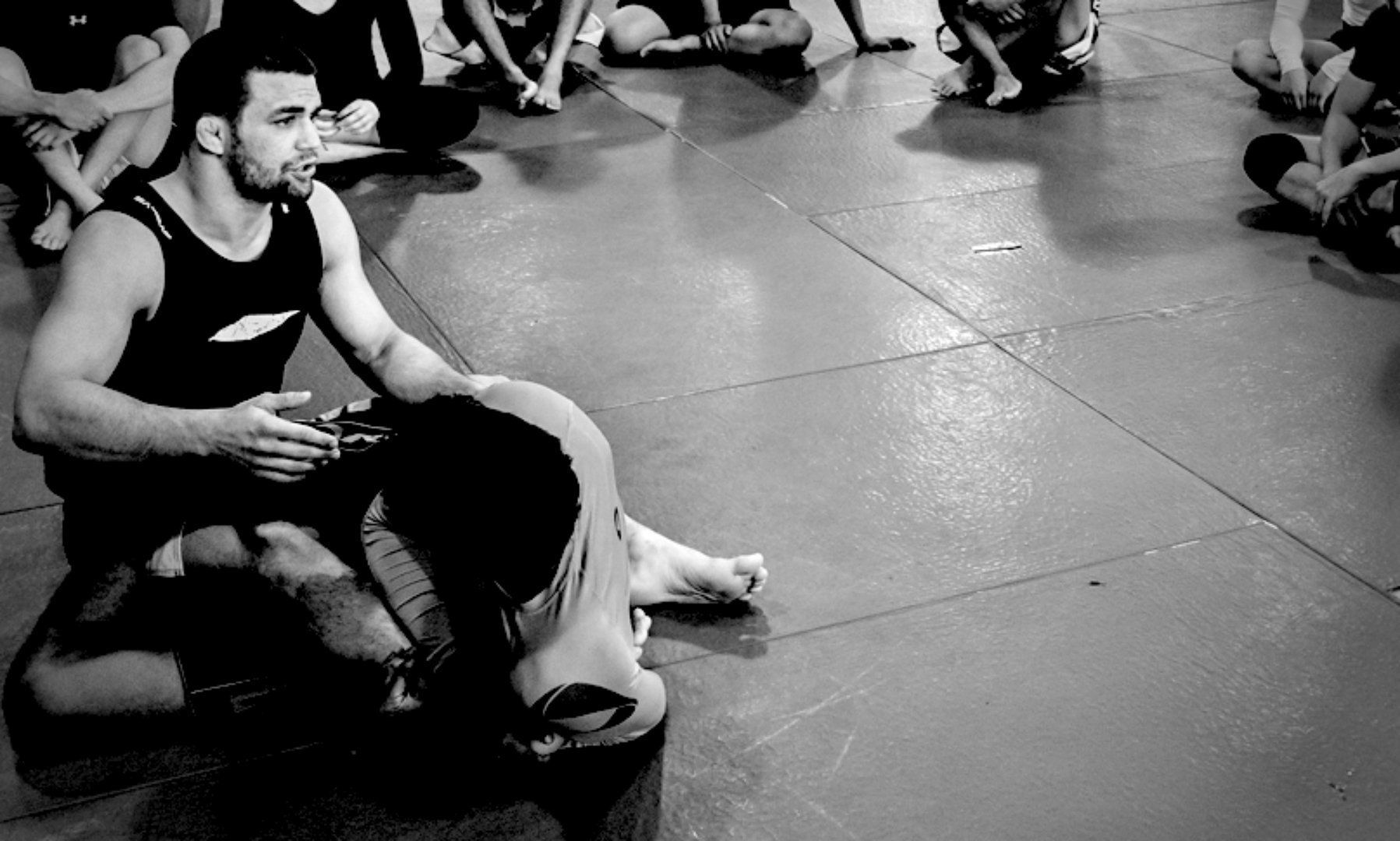 Let's take a look at some of the main reasons why martial arts are so effective in helping people with ADHD.
1) Individual Quest
Learning a martial art is an individual endeavor. While you will gain lots of cool training partners to interact with during each class, each student is on his or her own personal journey. People with ADHD sometimes struggle with the pressure of having to compete with others for a spot on a team, so they might be turned off by traditional sports. For example, there is only one point guard on a basketball team. All the kids have to compete for the spot and only one gets it. The others get to ride the bench most of the time. It can easily leave them feeling disinterested.
With martial arts, it is all about self-improvement. Everyone gets to participate during class and there is no pressure to compete with anyone, or feelings of disappointment because you let the team down. Since no one gets benched at the gym, it's easier for people with ADHD to remain committed to their training.
2) Attainable Goals
People with ADHD need attainable goals that are clearly defined. Getting rewarded for reaching these goals gives them a feeling of accomplishment and boosts their self-esteem. When learning a martial art, you get a different colored belt every time you reach a new milestone. The result: you become more motivated to reach the next milestone.
3) Techniques Are Learned In Small Chunks
While most martial arts have thousands of techniques, the training curriculum is broken into small chunks, making it easy for people with ADHD to learn. Only one or two techniques are taught during each class, then the students drill them over and over until they become second nature to them. The next class, you learn a few more techniques and the next thing you know, you've moved on to the next rank.
4) Stresses Concentration And Self-Control
Martial arts teach students how to focus and pay attention. That's something that doesn't always come naturally for people with ADHD. Martial arts instructors have a knack for detecting students who aren't focused and they often correct this by asking these students to take a ready stance. This helps them to reset and re-focus. In addition, the instructor typically only spends about 5 to 10 minutes explaining each technique, and it is easier to remain focused for a short amount of time. Once you've learned how to focus for about 10 minutes, it will be easier for you to stay focused for longer periods.
5) Provides An Outlet For Excess Energy
The "H" in ADHD stands for hyperactivity and people with the disorder tend to feel restless when they don't have a way to release all that excess energy. Martial arts give you a positive way to release it while improving yourself. As a result, it will be easier for you to focus on important things.
Dealing with ADHD? Come to one of Evolve MMA's complimentary introductory classes and see for yourself how training can help you manage the disorder.
Book your complimentary trial class with our World Champions below!
If you have any other questions regarding Evolve MMA and the programs we offer, you can get in touch with our membership executives at the following locations:
Evolve MMA (Far East Square)
26 China Street
Far East Square #01-01
Singapore 049568
Phone: (65) 6536 4525
Evolve MMA (Orchard Central)
181 Orchard Road
#06-01 Orchard Central
Singapore 238896
Phone: (65) 6536 4556
Evolve MMA (KINEX)
11 Tanjong Katong Road
#02-52 KINEX
Singapore 437157
Phone: (65) 6288 2293
Evolve MMA (Clarke Quay Central)
6 Eu Tong Sen Street
#04-18 Clarke Quay Central
Singapore 059817
Phone: (65) 6226 2150
Evolve MMA (Star Vista)
1 Vista Exchange Green
#02-26A The Star Vista
Singapore 138617
Phone: (65) 6539 9590