Signing your child up for kids martial arts classes is one of the best things you can do to safeguard their future. It is a rewarding experience that gives them tools and skills they will use throughout their lives. It builds their confidence and desire to work hard, attributes that often lead to success.
Starting martial arts classes will also get your child into the best shape of their lives. It gets them off electronic devices like smartphones and video games, and makes physical activity a regular part of their lives. Most parents would be happy with that benefit alone, given how much time kids today spend staring at electronic screens.
How Martial Arts Classes Improve Your Child's Grades
Let's take a look at some of the ways signing your child up for martial arts classes can end up making them better students:
1) Stresses The Importance Of Hard Work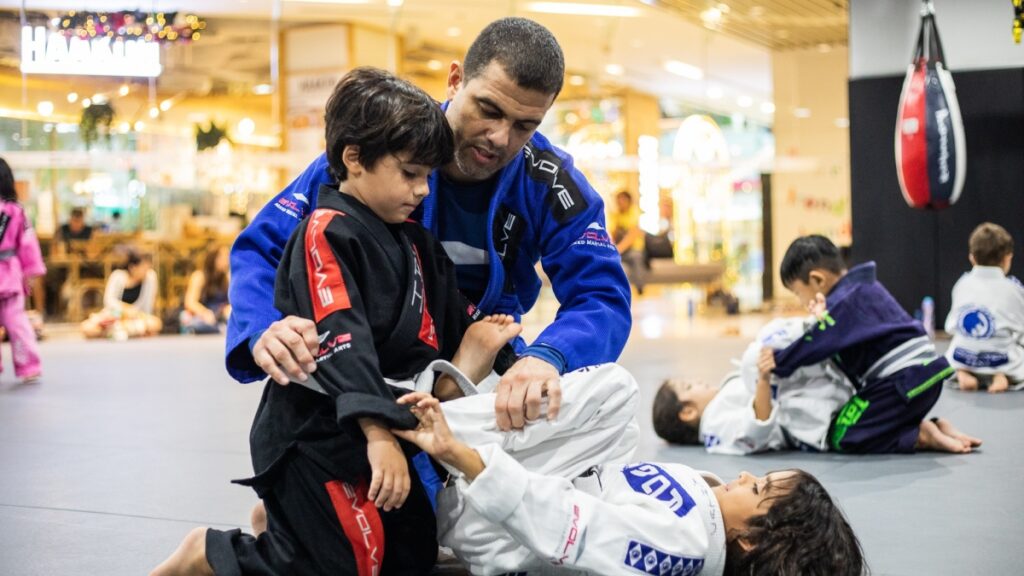 Kids are often told how important working hard for what they want is, but they don't have the life experience needed to understand how vital 100 percent effort is. Martial arts provides a platform that positively reinforces the importance of hard work.
No child becomes a martial arts expert with one class. It's a gradual process, but you get rewarded for each milestone. For example, a child might struggle with some techniques when they start training. The technique might be so challenging it feels like they will never be able to execute it properly. However, their instructors and training partners will push them to continue drilling the technique until it eventually becomes a move they can execute without even thinking about it.
The child begins to understand that martial arts techniques are no different from anything else in life. They realize that it is the consistent practice of the technique that led to them eventually mastering it. They realize they can master anything else, such as a difficult subject at school.
As a child's arsenal of techniques grows, their instructors will reward them with colored belts to signify their experience level. This serves as a clear sign that their hard work is paying off.
2) It Makes Them More Disciplined
Martial arts stress discipline since it is required to master these combat styles. Instructors set the tone for each class and create a positive environment where everyone feels comfortable. Students are expected to sit quietly and listen to their instructors as techniques are broken down.
Having a disciplined attitude to training allows children to pick up little details about the techniques being broken down. These little details are often the difference between being proficient with a technique and barely being able to perform it correctly.
The child gets rewarded by moving through the ranks faster due to their discipline. The more consistently they train, the faster their arsenal of techniques grows. All these life lessons will carry over to the child's academics.
3) Increased Mental Toughness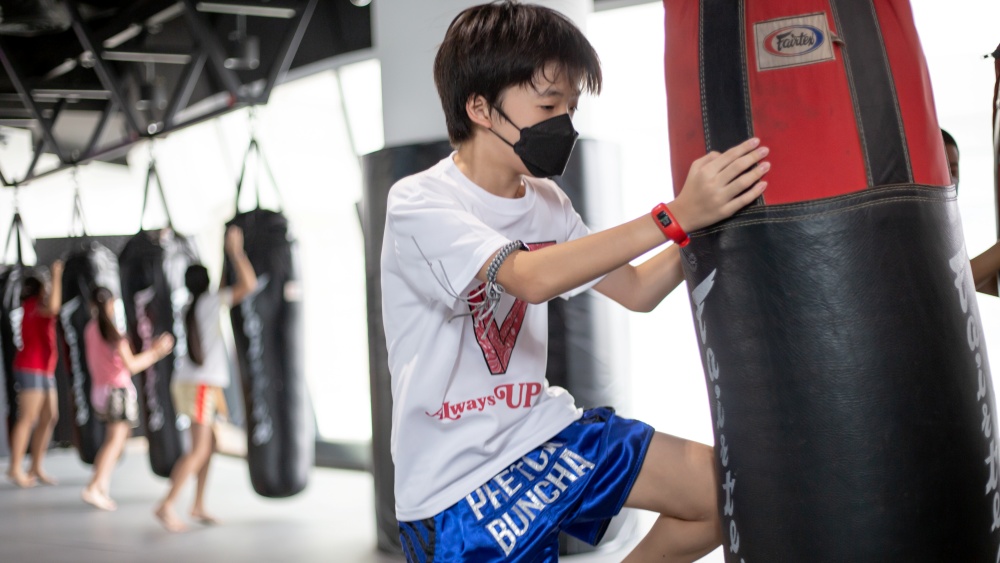 Learning a martial art helps to build mental toughness. Training requires the child to deal with challenges and failures as they try to master techniques taught by their instructors. At times, the child might even feel like they will never be able to master specific techniques. However, the instructors will provide all the encouragement the child needs until they overcome any obstacle in their way.
These lessons teach the child that even things that once seemed difficult can eventually become easy if they keep working at it. The child becomes less likely to give up in frustration when they run into difficult subjects or assignments at school.
4) Improves Concentration And Focus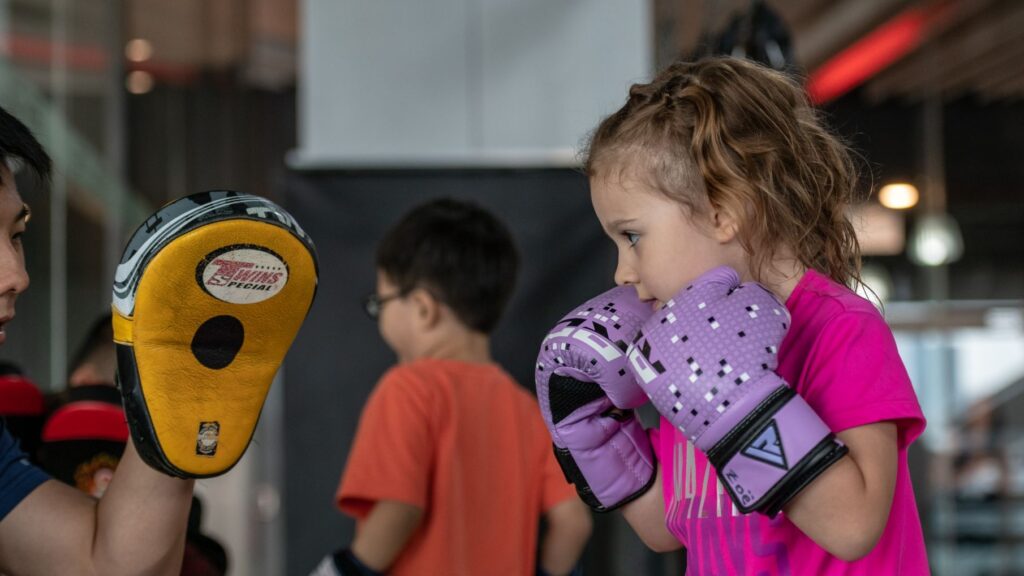 Martial arts classes require students to sit still and be quiet while the instructor breaks down techniques, the same way a teacher requires students to be quiet in class. The main difference is that martial arts classes tend to be a lot more fun than classes at school, so it's easier for the child to stay focused.
Martial arts classes create a positive environment that promotes learning, and students are required to be attentive while training. The little details that make martial arts techniques effective can easily be missed if your focus wanders a little. Children pick up on this and realize the little details go a long way in other aspects of their lives.
5) Improves Confidence
Martial art classes make children more confident. Confidence is one of the most important attributes a person can have since success in many aspects of life depends on it. Confidence makes it easier for a child to socialize with their peers, and it gives them the courage to ask their teachers at school for help if they need it.
The confidence comes from knowing they can excel at anything they commit themselves to. Moving through the ranks as a martial artist does that to anyone as they look back and realize techniques they once thought they would be able to pull off become moves they can execute without much thought.
Confident children are also less likely to be targeted by bullies. Bullying can lead to various mental health issues that affect the child's academic performance.
6) Improved Mental Health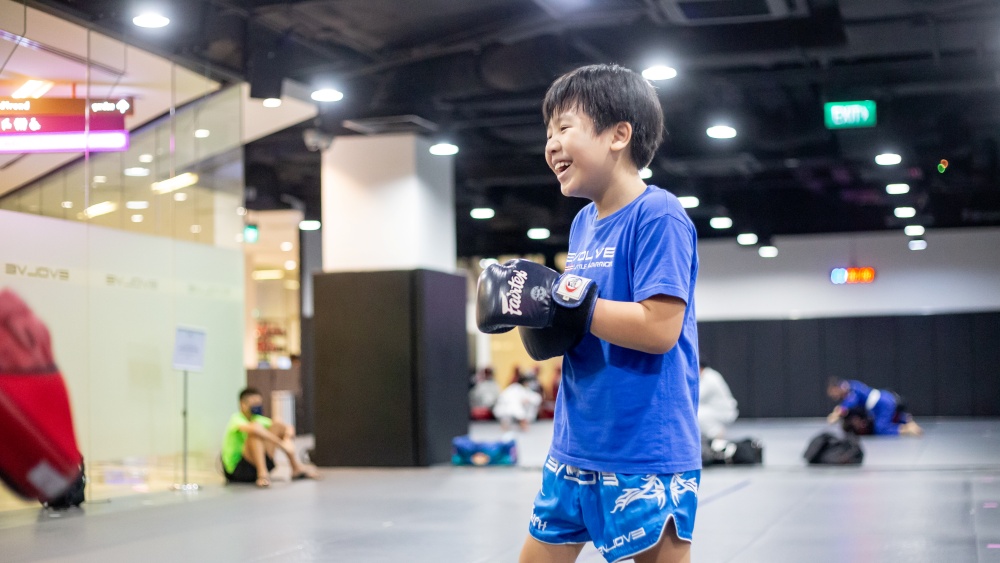 Martial arts classes give children intense workouts that help to keep their bodies healthy. This, in turn, improves their mental health. The exercise children get during their classes prompts the release of endorphins in their brains. These hormones regulate mood, keeping children relaxed and happy.
Physical exercise also gets rid of any excess energy the child has. Regular exercise ensures children are tired enough to sleep when it is time to go to bed. That leads to better sleep quality, which leads to more energy in the mornings when it's time to go to school.
Give Martial Arts A Try
Thinking about signing your child up for martial art classes? Feel free to attend one of Evolve's complimentary introductory sessions.
Book your complimentary trial class with our World Champions below!
If you have any other questions regarding Evolve MMA and the programs we offer, you can get in touch with our membership executives at the following locations:
Evolve MMA (Far East Square)
26 China Street
Far East Square #01-01
Singapore 049568
Phone: (65) 6536 4525
Evolve MMA (Orchard Central)
181 Orchard Road
#06-01 Orchard Central
Singapore 238896
Phone: (65) 6536 4556
Evolve MMA (KINEX)
11 Tanjong Katong Road
#02-52 KINEX
Singapore 437157
Phone: (65) 6288 2293
Evolve MMA (Clarke Quay Central)
6 Eu Tong Sen Street
#04-18 Clarke Quay Central
Singapore 059817
Phone: (65) 6226 2150
Evolve MMA (Star Vista)
1 Vista Exchange Green
#02-26A The Star Vista
Singapore 138617
Phone: (65) 6539 9590