Mixed martial arts has emerged as the fastest-growing combat sport in the world, and it's only a matter of time before it becomes bigger than boxing. It is the least restrictive combat sport, making it possible for fighters from different combat styles to test their skills against each other.
MMA was once viewed as human cockfighting during its early days, but it has evolved into a combat style that is true to the spirit of most martial arts. Fighters in the early days of MMA did it mainly for the love of the sport since they weren't getting paid much, but top MMA fighters today like Conor McGregor and Israel Adesanya are some of the highest-paid athletes in the world.
This article will cover everything you should know about mixed martial arts, especially if you plan to compete professionally.
What Is Mixed Martial Arts?
MMA is a blend of different martial art styles to create a comprehensive martial art that is governed by its own rules. The early days of mixed martial arts were the first time in modern human history that fighters from different martial arts styles could compete with one another. It gave the world a chance to finally answer the question of "which martial art is the best?"
The answer to that question is "none," if you're wondering. Each martial art has its pros and cons. How competent a fighter is at their particular style has more to do with their ability to defeat an opponent than the specific style they train in.
The early days of mixed martial arts were dominated by Brazilian Jiu-Jitsu fighters like Royce Gracie, who took their opponents down and submitted them. Royce won the first, second, and fourth UFC tournaments, immortalizing himself in MMA history.
Back then, there weren't many rules either. Almost everything was allowed. The unified MMA rules were eventually developed as mixed martial arts looked for mainstream acceptance. These rules turned MMA into the global sport it is today.
The success of BJJ fighters dwindled as MMA fighters grew and more fighters started training in it. The wrestlers had their era, with fighters like Kazushi Sakuraba leading the way. Then came the age of strikers, with fighters like Anderson Silva and Chuck Liddell dominating their respective divisions for years.
As the sport of mixed martial arts grew, so did the combat style. Trainers eventually realized teaching different aspects of fighting under one roof was more efficient for their students. The first generations of MMA fighters had to train BJJ at one gym and striking somewhere else.
Nowadays, MMA gyms are as popular as any other martial art as many people look to learn a martial art that prepares them for the different aspects of fighting. Mixed martial arts is closer to a real fight than any other martial art, making it the ideal martial art for self-defense.
Mixed martial arts allows you to punch, kick, elbow, knee, slam, clinch, grapple, and submit opponents. The average MMA fighter understands the fundamentals of BJJ, Muay Thai, wrestling, and boxing.
Ways To Win An MMA Fight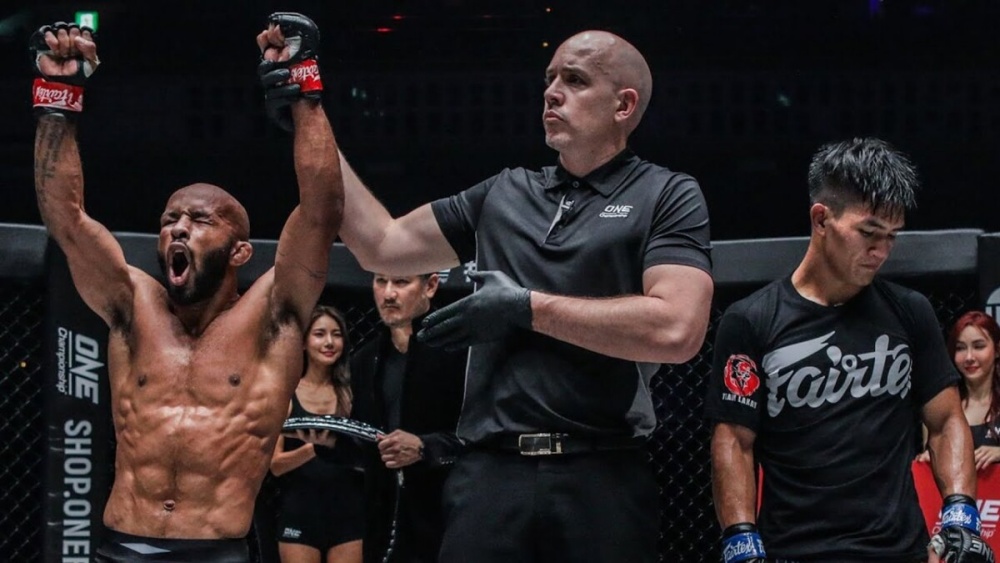 Some of the ways to emerge victorious during a mixed martial arts contest include:
Submission

: An MMA fighter submits their opponent when they perform a grappling technique (typically a joint lock or choke) that forces their opponent to submit by tapping their hand or foot against their opponent or ground. Fighters can also submit verbally. A fighter is awarded a technical submission when a grappling technique forces their opponent to lose consciousness or leaves them unable to continue to fight.

KO/TKO

: A knockout occurs when a strike leaves an opponent unconscious, while a technical knockout is declared if a strike leaves an opponent vulnerable, forcing the referee to stop the fight.

Decision

: Under the unified rules, a regular MMA fight consists of three five-minute rounds, and championship fights involve five five-minute rounds. These bouts are judged by three judges using a 10-point scoring system. Each round is judged individually, and the judges tally up the scores at the end of the fight if neither fighter fails to finish their opponent. A unanimous decision is awarded if all three judges score the fight for the same fighter, while a split decision is declared if a judge scores the fight in favor of the losing fighter. A draw is declared if the scorecards are even at the end of the fight.

Disqualification

: A fighter can be disqualified from a mixed martial arts contest if they intentionally break the rule by throwing an illegal strike. A fighter can also be disqualified for repeatedly committing fouls that are deemed unintentional.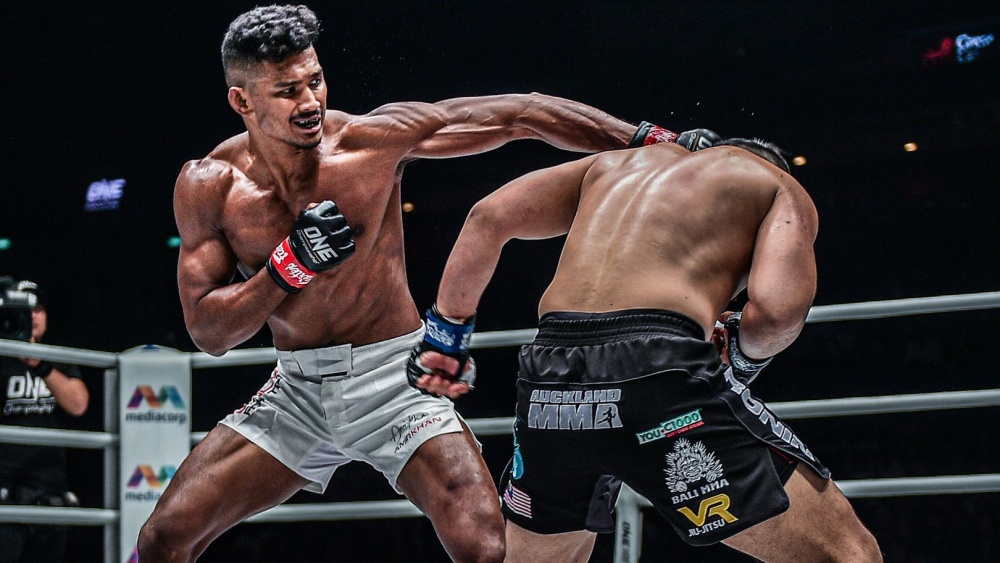 The rules that govern MMA vary from country to country and organization to organization. In many cases, like in the U.S., sanctioning bodies like athletic commissions govern the sport. Still, the unified MMA rules have emerged as the standard, and it makes up the bulk of the rules most organizations use.
MMA allows fighters to use a wide range of strikes, but some techniques are deemed dangerous for the sport. These include:
Groin attacks

Kicks or knees to the head of downed opponents

Strikes to the back of the head

Eye pokes or eye gouges

Headbutts

Hair pulling

Grabbing the cage or locking fingers inside the mesh

Biting

Spitting at an opponent
The punishment for breaking any of these rules varies based on factors like how dangerous the foul was and the effect on the opponent. For example, fighters rarely get disqualified for grabbing the cage to prevent takedowns, but a knee or kick to the head of a downed opponent is almost guaranteed to be a disqualification.
Generally, kicks/knees on downed opponents, strikes to the back of the head, and headbutts are typically the most heavily penalized. Biting would likely get a fighter disqualified as well, but it's one of the least committed infractions.
Learn More About MMA
Thinking about adding MMA to your training? Attend one of Evolve MMA's complimentary introductory classes to see firsthand what training is like.
Book your complimentary trial class with our World Champions below!
If you have any other questions regarding Evolve MMA and the programs we offer, you can get in touch with our membership executives at the following locations:
Evolve MMA (Far East Square)
26 China Street
Far East Square #01-01
Singapore 049568
Phone: (65) 6536 4525
Evolve MMA (Orchard Central)
181 Orchard Road
#06-01 Orchard Central
Singapore 238896
Phone: (65) 6536 4556
Evolve MMA (KINEX)
11 Tanjong Katong Road
#02-52 KINEX
Singapore 437157
Phone: (65) 6288 2293
Evolve MMA (Clarke Quay Central)
6 Eu Tong Sen Street
#04-18 Clarke Quay Central
Singapore 059817
Phone: (65) 6226 2150
Evolve MMA (Star Vista)
1 Vista Exchange Green
#02-26A The Star Vista
Singapore 138617
Phone: (65) 6539 9590