Boxing, also known popularly as "The Sweet Science", has produced a number of memorable moments in its long and storied history as a sport. It's natural. The boxing ring has a penchant for producing epic performances from heroic athletes.
Throughout the years, there have been a plethora of amazing knockouts, all-out wars, and thrilling sequences. Boxing fans know. But that's why we all keep coming back.
Because we can trace the glory of boxing back more than a century, it is difficult to narrow down the top moments in pugilistic history. However, as hardcore followers of the sport, and all martial arts, we can take a stab at identifying the top moments in the history of boxing.
The heavyweight division holds the most spots on this list, and there is at least one that you may find controversial. While there are certainly more than five great moments in boxing, here are a handful of those that are truly unforgettable.
Today, Evolve Daily shares five of the greatest moments in boxing history.
1) Muhammad Ali KOs George Foreman
The Rumble in the Jungle was perhaps the most special fight in the history of boxing.
The 1974 bout was compelling on so many levels. It took place in Africa, which was almost unheard of for a match featuring American stars. It pitted an aging legend against a young and seemingly invincible young champion, and it featured arguably the greatest sports icon in history in what some might call his signature performance.
Ali was a massive underdog heading into the fight with Foreman. Many of his fans feared their hero might be seriously injured by the brutally strong Foreman in this match.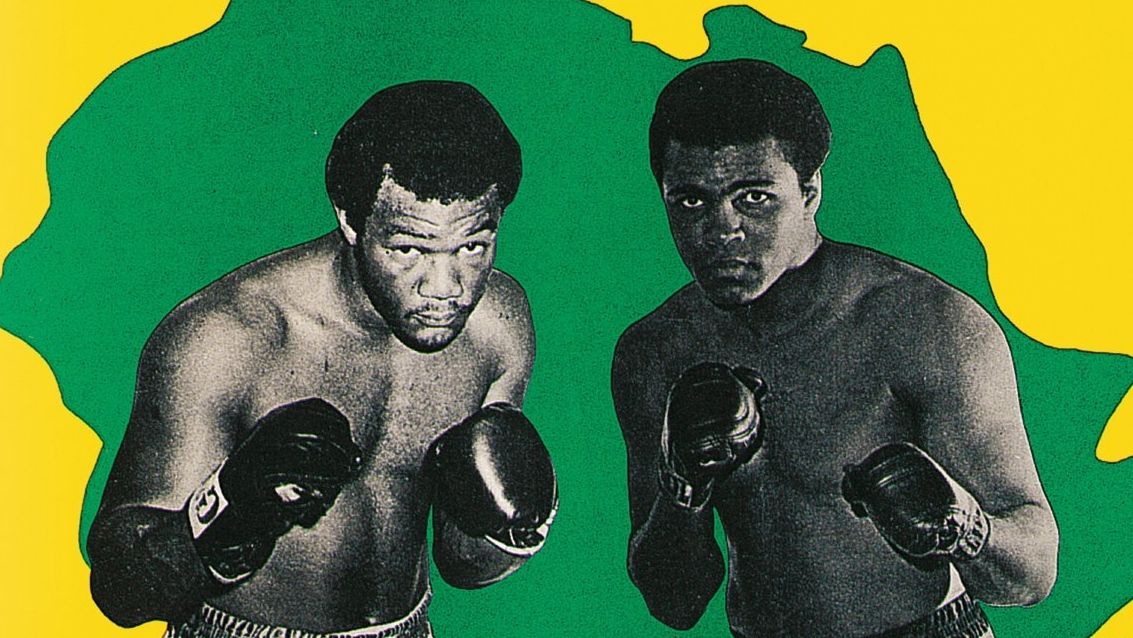 However, Ali used this moment to showcase his brilliance. The seemingly fearless Ali employed what has become known as the Rope-A-Dope to tire Foreman out ahead of going in for the finish. Ali took advantage of an exhausted Foreman and scored an eighth-round KO victory.
Ali was already a legend before this win, but the victory over Foreman made him an icon. The win was imitated in movies, and whenever we see a boxer lean against the ropes to avoid punches, only to come back to launch their own attack, we think about Ali's Rope-A-Dope style.
2) Mike Tyson Knocks Out Trevor Berbick
Like Ali, Mike Tyson was and still is a global superstar. He's the kind of star who can walk into almost any place in the world, and he'll be instantly recognized. Tyson's launch to fame began when he became the youngest heavyweight champion in boxing history.
At the tender age of 20, Tyson scored a demonstrative second-round KO win over Trevor Berbick to become the WBC Heavyweight Champion.
At only 5'11", Tyson was considered short for the heavyweight division. However, he'd make up for any vertical challenges with superior head movement, hand speed, and earth-shattering power.
Tyson's KO of Berbick announced his arrival to the world and made a statement unlike few we've ever seen in the sport. He later built a reputation as "the baddest man on the planet." Tyson went on to score many more knockouts, but this one against Berbick was really special.
3) George Foreman KOs Michael Moorer
"Big" George Foreman would be on the winning side of this iconic moment. After retiring at the age of 28 in 1977, Foreman decided to make a come back 10 years later.
At 38, he began his trek toward history and immortality in the sport. Foreman wanted to become the oldest heavyweight champion in the history of boxing.
On 4 November 1994, at the age of 45, Foreman accomplished what some thought was unthinkable. Down on all three scorecards against young phenom Michael Moorer, a man 18 years his junior, Foreman scored a dramatic 11th-round KO to accomplish his goal.
The KO win allowed Foreman to best Jersey Joe Walcott and, at the time, become the oldest man to wear a legitimate world title. On that night, Foreman earned the WBA and IBF titles.
In many ways, it seemed this triumph helped to erase the bitterness that the loss to Ali left in Foreman's mouth 17 years before.
4) Roy Jones Jr. Wins the Heavyweight Title
The heavyweight division is usually no place for a smaller man. However, the incomparable Roy Jones Jr. made a Hall-of-Fame career out of doing what most thought was out of his reach.
Jones had already beaten the likes of James Toney, Mike McCallum, Montel Griffin, Virgil Hill, Reggie Johnson, Vinny Pazienza, and Bernard Hopkins in his career. All legends in their own right. His victories made him arguably the best pound-for-pound fighter in the history of the sport. He was certainly the best at the time.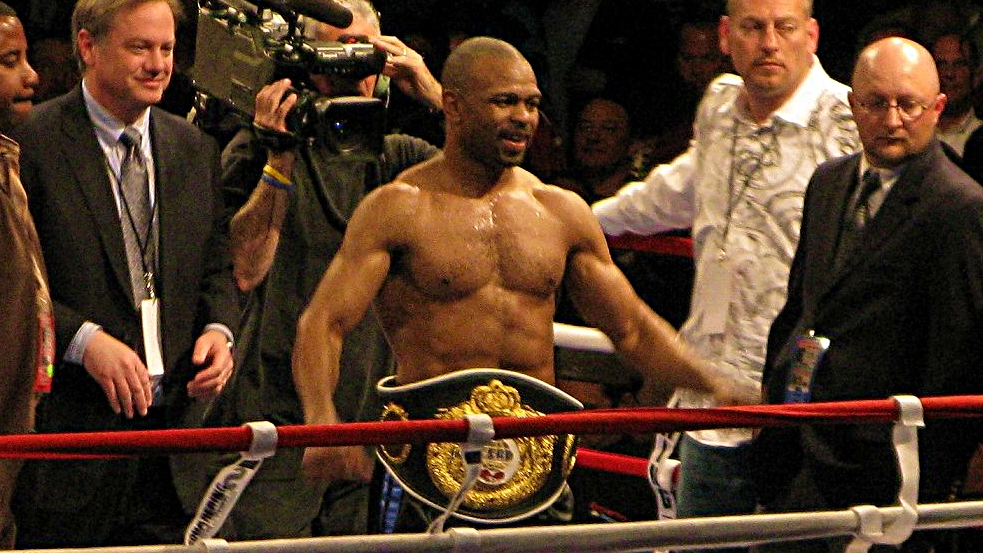 Ever the challenge seeker, Jones decided to cement his status as the best fighter in the world by moving up to heavyweight to win a world title.
Realistically, at 5'11" Jones knew he couldn't feasibly challenge the giants of the division like Lennox Lewis. However, when John Ruiz, an undersized heavyweight in his own right, upset Evander Holyfield, Jones knew he'd found the right opponent.
Jones used his superior speed and boxing skills to defeat Ruiz in March 2003 and further solidified his all-time greatness.
5) Floyd Mayweather Jr. And Manny Pacquiao Agree to Fight
You might be wondering how a simple agreement could qualify as a top moment in boxing history. Well, it's simple: Floyd Mayweather Jr. and Manny Pacquiao are the two biggest boxing stars the sport has seen in the last 30 years.
The public had been crying out for this matchup for nearly a decade when the two sides finally came to an agreement in January 2015 on a fight that would take place in May of the same year.
That fateful night on May 2, 2015, Cinco De Mayo weekend, the whole world was watching. The event drew over 4.4 million Pay-Per-View buys, a record that stands to this day, and will probably never be broken. It pulled in a live gate of over US $70 million, another world record. Mayweather took home nearly half a billion dollars when all was said and done, with Pacquiao bagging half of that amount.
The match itself wasn't exactly action-packed as Mayweather won a fairly clear unanimous decision. However, the fight is still the highest-grossing combat sports event in history, and it further established both men as iconic figures who defined the most recent era of the sweet science.
You may also like:
The 5 Greatest Multi-Division Boxing World Champions In History