Perhaps one of the most important aspects of your martial arts journey is your instructor. A great instructor can inspire you to make your martial arts journey a lifelong one; it becomes a lifetime pursuit of excellence and continuous self-improvement.
Curious to know what makes a good instructor? Evolve Daily gives you 9 Signs You Have A Great Instructor:
1) He Loves What He Does
There's a big difference when someone is passionate about what they do as opposed to someone who just does their job to get by. If your instructor is passionate about his job, he will do it because he truly wants to help his students become the best martial artists they can be.
2) He Has In-Depth Knowledge Of Martial Arts
To become a Muay Thai World Champion or Brazilian Jiu-Jitsu black belt takes years of dedication. Through these years of training and competing, there is no doubt that they have inherited wisdom beyond the flawless techniques they exhibit in class. In turn, they share this with their students to inspire them to work harder.
3) He Knows How To Motivate His Students
Whether it's through words of praise or a simple pat on the back, nothing feels better than receiving acknowledgement for all your hard work. A great instructor knows just the right formula to motivate his students with encouragement, sufficient challenges and guidance.
4) He Helps His Students Set Goals
Every martial artist understands the importance of setting goals. A good instructor helps his student reach his goals whether they're long-term or short-term. He also helps them define these goals and motivates them to push through, no matter what (see #3).
5) He Shows Respect
Although instructors instil the value of respect in their students, showing students there is mutual respect will help any student develop to the best of his or her abilities. They also recognize the importance of learning from a student, regardless of their skill level. Everyone is on the path of continuous self-improvement, no matter where they are in their martial arts journey.
6) He Knows How To Have Fun
Honor and respect are tenets of martial arts that evoke a certain aura of seriousness – but a good instructor knows that simply being disciplined and straightforward won't hold a student's attention forever. A great instructor is always energetic and tireless and knows when to laugh or tell a joke.
7) He Is A Great Example To His Students
Apart from teaching great classes, an instructor becomes respected and admired for his integrity and indomitable spirit that he has acquired through years of training and teaching. Not everybody possesses these qualities!
8) He Gives His Students Creative Solutions
There are many techniques that are still being developed and revamped, constantly evolving throughout the years. A great instructor recognizes this and isn't afraid to break tradition every once in awhile. He also knows how to adapt a technique for people with different learning abilities and is patient enough to do so.
9) He Is Selfless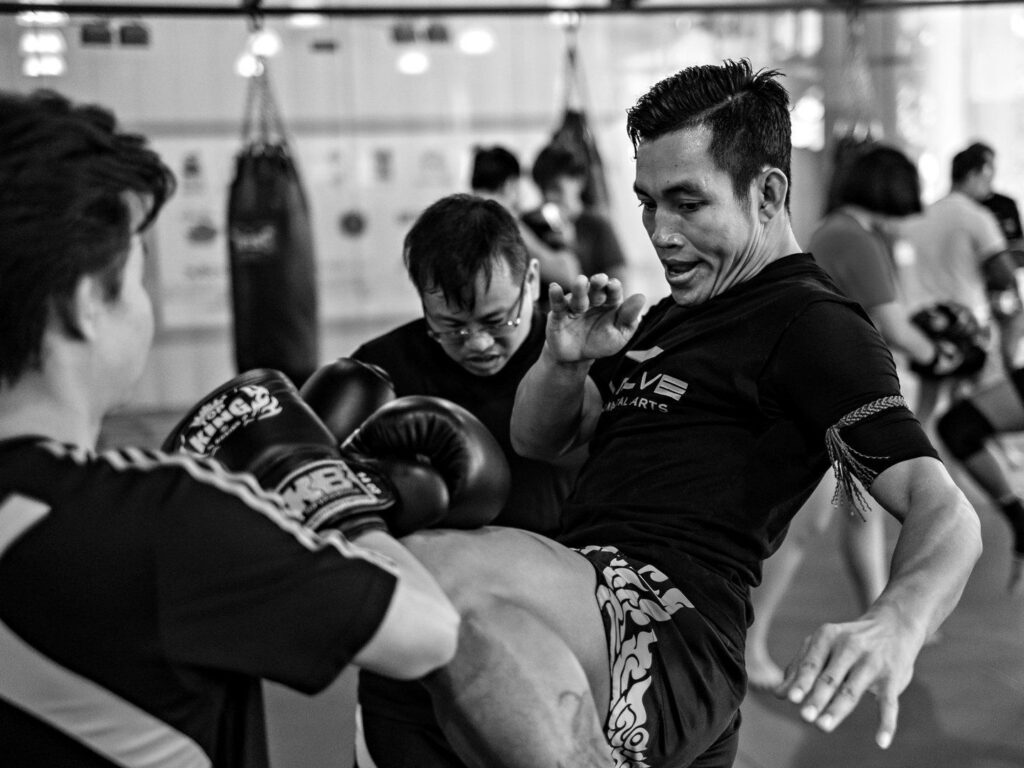 When a martial artist decides to become an instructor, his focus changes. Training is no longer for his own personal gain; it is also for his students. He becomes more involved in developing his students' skills above everything else.
If your instructor has some of these qualities, you know you're in great hands! Should you choose to become an instructor yourself, remember these values and apply them in each training session!