You'll be hard-pressed to find any boxing star bigger than Floyd Mayweather Jr. or Manny Pacquiao were in their primes. They each had an insane fan following, and made millions of dollars for every fight.
However, the two men led completely different lives and careers, despite sharing very similar success in the boxing ring.
They also shared vastly polarized fan bases. One man was well-loved by a nation of millions, while the other was a man appreciated for his technical ability in the ring, and not particularly for the way he carried himself outside of it.
Regardless of where your patronage lies, there's no denying that Mayweather and Pacquiao basically carried the sport of boxing for the past two decades.
At one point, Mayweather and Pacquiao were 1a and 1b, in terms of greatness. They were once the two best pound-for-pound fighters in the world, and luckily for fans, they did eventually meet in the squared circle to put each other to the test. It ended up being the richest fight in history.
While both Mayweather and Pacquiao are now considered 'old men' in the sport, there is no denying they both provided fans with countless indelible memories that will ring until the end of time. Let's compare the two once more.
Today, Evolve Daily shares the similarities and differences between Floyd Mayweather and Manny Pacquiao's boxing careers.
1) Where it All Started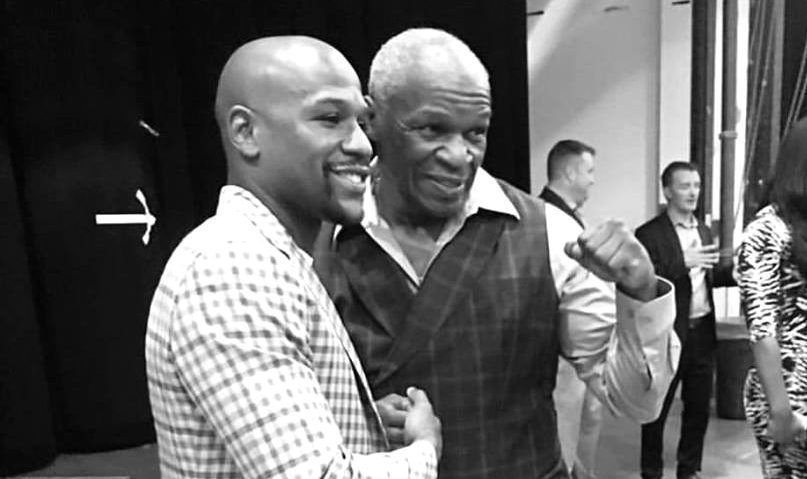 Mayweather grew up in a low-income household in Michigan. He was taught to box primarily by his father Floyd Sr., and later on his uncle Roger, both former professional fighters. Born into a family of boxers, boxing has been a part of Mayweather's life since he was a child.
As an amateur, Mayweather earned the moniker "Pretty Boy" because he rarely got hit and had no scars or bruises to show for his time in the ring. He ended up winning the national Golden Gloves across multiple years, and even bagged a bronze medal at the 1996 Olympic Games.
With both his father and uncle guiding his career, needless to say, Mayweather was well enamored in terms of developing his skills in the ring. The Mayweathers developed a unique defensively-anchored fighting style that prioritized skill and technique over power and aggressiveness.
Pacquiao, on the other hand, lived a dramatically different life, one that was steeped in extreme poverty. He was born and raised in southern Philippines, an area notoriously rife with political extremists and rebels. Daily life for Pacquiao early on was a fight for survival.
Pacquiao was introduced to boxing by his maternal uncle Sardo Mejia. He later claimed that watching the Mike Tyson vs. Buster Douglas fight on VHS as a young boy would change his life forever.
Inspired by what he saw, Pacquiao began training with makeshift equipment, hitting bags filled with sand in his uncle's yard with a single boxing glove. He would compete in unregulated backyard brawls for as little as $2 a fight, just so he could bring back some money to his mother.
Following a very limited amateur stint, Pacquiao turned professional at age 16. He was so skinny and scrawny, that he infamously snuck rocks into his pockets during weigh-ins just so he could meet the minimum light flyweight limit of 106 lbs.
2) Difference in Styles
Mayweather and Pacquiao were polar opposites. They employed two vastly different fighting styles.
One was an offensive monster, with bottled lightning in both fists, and an aggressive whirlwind style that proved too much to handle for his opponents. The other was a defensive genius who was next to impossible to hit clean, with an unparalleled understanding of the 'sweet science.'
Throughout his career, Pacquiao built a reputation as a finisher. He destroyed legends like Marco Antonio Barrera, Oscar Dela Hoya, Shane Mosley, and Miguel Cotto. He mowed down opponents like they were grass and made it look easy. Because of his exciting style, Pacquiao became a Box Office attraction. He sold out entire arenas with people craving to see him in action.
Mayweather, conversely, commanded a different type of attention with his extremely technical and defensive style of fighting. Throughout his career, fans witnessed Mayweather pick apart powerful opponents like a bomb expert defusing explosives. He was, quite frankly, untouchable. Among his biggest victims include Canelo Alvarez, Miguel Cotto, Arturo Gatti, and Ricky Hatton.
Despite their differences, however, there's no disputing the fact that people came to see them perform, and they always delivered.
3) Quality of Opposition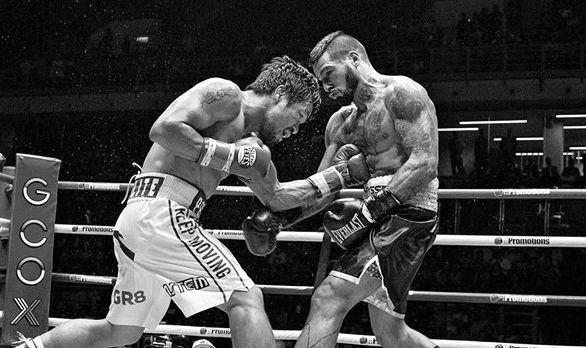 This is another area where Mayweather and Pacquiao took completely different routes. Mayweather prioritized self-preservation, and meticulously hand-picked his opponents based on his likelihood of victory. Pacquiao, for the most part, chose his foes based on who his promoter Bob Arum wanted him to fight. Pacquiao was, albeit, far more susceptible to defeat than Mayweather was.
Mayweather ended his career undefeated at 50-0, while Pacquiao, who still competes to this day, has seven losses on his record overall, including a devastating one-punch knockout he suffered against bitter rival Juan Manuel Marquez in 2012.
Mayweather often fought opposition who posed no serious threats. He was heavily criticized for avoiding fights with Antonio Margarito and young, hungry welterweights like Keith Thurman. He somehow managed to avoid facing Pacquiao for three years until the Filipino exhibited a sharp decline in speed and volume punching.
Pacquiao, although also picking his opposition carefully, chose older veterans with big names such as Shane Mosley, Lucas Matthysse, and Adrien Broner. However, his willingness to face the greatest Mexican fighters in their primes, including Barrera, Marquez, and Erik Morales on multiple occasions really did well for his overall reputation.
All things considered, both men rose to the occasion when the situation called for it.
4) Accolades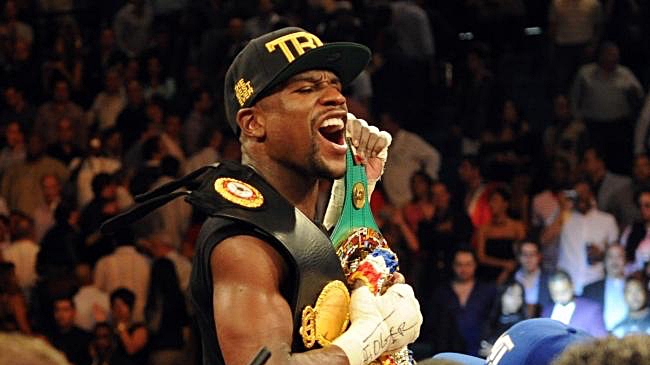 When it comes to awards and accolades, Mayweather and Pacquiao each took home the lion's share in different periods.
Mayweather won world titles across five weight divisions from super featherweight (130 lbs.) to light middleweight (154 lbs.), while Pacquiao became the only boxer in history to win world titles across eight weight divisions from flyweight (112 lbs.) to light middleweight (154 lbs.).
Mayweather bagged the 2010 – 2019 BWAA "Fighter of the Decade" award, while Pacquiao took the 2000-2009 version.
In terms of monetary achievement, Mayweather has a significant edge. Forbes Magazine listed Pacquiao at 8th among the 2019 highest-paid athletes with over $435 million earned between 2010-2019, while Mayweather came in at the #1 spot with $915 million, nearly doubling Pacquiao's revenue.
Mayweather's only considerations for choosing his fights were his likelihood of victory, and how much money he could make. Pacquiao relied on his promoter Top Rank to book his fights, and as a result, got paid considerably less.
The list of accolades goes on and on for both men. While the two have garnered similar honors and awards, a distinct advantage for Mayweather in this area, however, was him being able to win an Olympic medal for the United States.
5) Fan Factor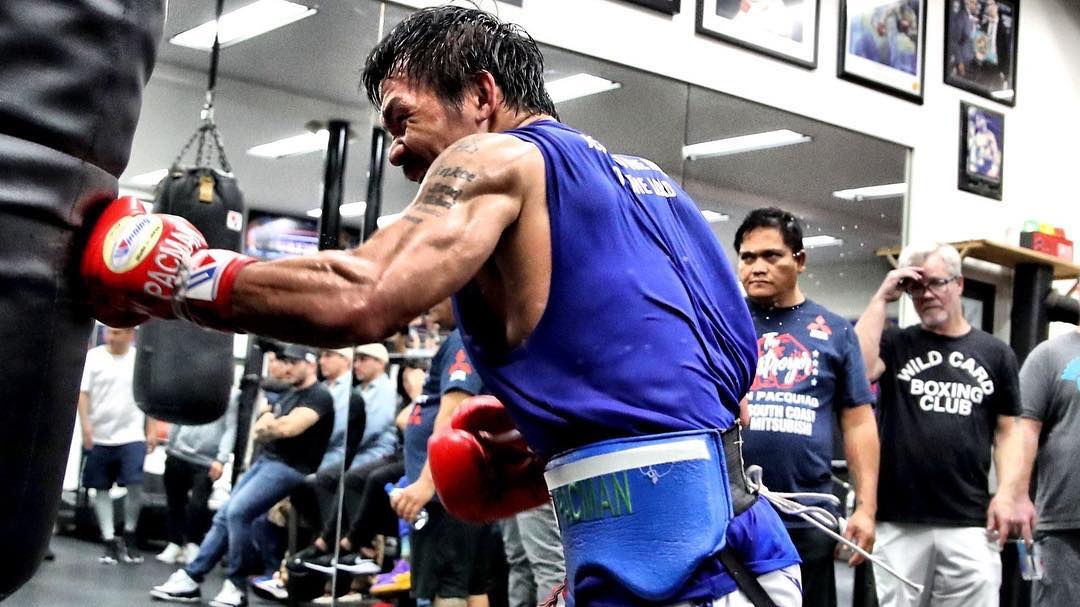 Last but not least, we can compare Mayweather and Pacquiao in terms of how fans received them. Who was more loved by fans? Again, the two took very different approaches.
Mayweather played the role of the villain for most of his career, often trash talking opponents, flaunting his wealth in public, and offering fans an inside look at his lavish lifestyle on social media. Throughout his career, Mayweather was confident no one could beat him, and he made sure to strike that narrative every chance he could get.
Pacquiao, in comparison, was more a man of the people. He would reportedly use his fight earnings to help the impoverished in the Philippines, particularly in his hometown of General Santos City. Pacquiao would hand out wads of cash to the needy, who lined up for miles outside of his home on a daily basis.
Fans loved Mayweather for his technical skills, and the fact that he was virtually unbeatable in his prime. He represented the American pride quite well also, before he took on his heel persona. Pacquiao was loved for his willingness to go to war with any man, oftentimes guys who were much bigger than he was.
Both men were crossover megastars and cultural icons whose influence went far beyond the boxing ring.
Who had the better career? Was it Floyd Mayweather Jr. or Manny Pacquiao?
If you found this article interesting, here are some others that you may enjoy: