Fedor Emelianenko ended his MMA career with the same stoic look that many of us have become accustomed to over the years. His face was reddened as blood dripped off his lip onto the canvas as many of MMA's legends came inside the ring to bid "The Last Emperor" goodbye.
Quinton "Rampage" Jackson, Royce Gracie, Josh Barnett, Renzo Gracie, Randy Couture, and Matt Hughes all entered the ring at Bellator 290 to share Emelianenko's last moments inside the cage. It was a touching moment for hardcore MMA fans to see one of the sport's first legends get a worthy sendoff.
Unfortunately, we didn't get the happy ending we were looking for as it took Ryan Bader only two and a half minutes to force referee Herb Dean to step in and save Fedor as he unleashed a vicious ground-and-pound.
That's just how things go in mixed martial arts. Legends rarely get a happy ending. Only a few like Georges St-Pierre have been able to walk off into the sunset on their terms. Every legend who stepped into the cage to send Emelianenko off was all too familiar with the emotions that must have been going on inside Fedor despite his outward stoic appearance.
Rampage lost three of his last four fights before announcing his retirement. Ironically, his last loss was to Fedor. Matt Hughes lost his last two fights via knockouts, while Randy Couture was knocked out by Lyoto Machida in his last outing.
Fedor's decision to fight one more time at the age of 46, almost two years since his last fight will be questioned for quite some time. Many fans would have been happy with a simple ceremony honoring one of MMA's greatest fighters, with legends of the sport coming inside the cage to shake his hand, but the possibility of retiring with Bellator's heavyweight title was probably too tempting. It wasn't the ending many fans wanted, but Fedor's legacy will not be affected by it. He can leave the sport with his head held high, knowing he won four of his last six fights while fighting way past his prime.
The Reign, Legend, And Dynasty Of Fedor Emelianenko
Fedor Emelianenko was born in 1976 in Ukraine, which was part of the Soviet Union back then. His family moved to a mining town called Stary Oskol around the time he turned two. Little did the world know back then, but the little boy in an isolated mining town would become one of the greatest fighters who ever lived.
Fedor started training in Sambo as a child, but never really showed any exceptional gifts besides his perseverance and strong will. After completing high school and graduating from trade school with honors, Fedor joined the Russian Army and served until 1997. He started competing as a martial artist from that point onward, winning gold at the European Sambo Championship that year. He competed in about 20 international tournaments from that point, winning over 12 gold medals.
Fedor decided to give MMA a try at the turn of the century as a way to earn an income since he didn't have any.
Fedor made history when he stepped inside the cage for the first time at Rings Russia: Russia vs. Bulgaria since that also happened to be the first mixed martial arts event in Russia. He only needed two minutes and twenty-four seconds to submit his opponent, Martin Lazarov, via guillotine choke.
Fedor went on to win his next two fights, earning a spot at the RINGs King of Kings 2000 tournament. His first matchup was against one of the best submission grapplers at the time, Ricardo Arona. Fedor won that fight via decision but lost his next fight against Tsuyoshi Kohsaka due to an illegal elbow that opened up a nasty cut that forced the stoppage.
Even back when MMA's rules and regulations were almost non-existent, the fight would have been ruled a no-contest or disqualification, but since it was a tournament, a winner needed to be declared for the show to go on. As a result, Fedor ended up suffering the first loss of his professional MMA career.
Fedor went on to compete under RING's banner six more times, winning all of his fights, which brought his record to 10-1. His impressive record got the attention of the promoters of the most prominent MMA organization of those days: Pride FC.
The Pride Era
The legend of Fedor Emelianenko started in 2002 when he made his Pride debut against Sem "Semmy" Schilt, a Dutch kickboxer. Fedor defeated him via decision, setting up the stage for his second fight against Heath Herring at Pride 23. Fedor damaged Herring so badly the ringside doctor was forced to stop the contest at the end of the first round.
Fedor's two wins fighting under Pride's banner secured a title shot against BJJ legend Antônio Rodrigo Nogueira for the heavyweight title. It turned out to be an entertaining affair, with Emelianenko edging out a decision to win the promotion's heavyweight belt. Nogueira was widely viewed as the best heavyweight champion in MMA at the time, so a win against him sent Fedor's stock up.
27 years old at the time, the quiet guy from a small mining town in Russia was now the best heavyweight worldwide. Fedor went on to rack more wins against opponents like Gary Goodridge and Kazuyuki Fujita, stretching his record to 17-1.
He entered the Pride heavyweight tournament in 2004, which ended up pitting him against many heavyweights who went on to become legends of the sport themselves.
The Pride Grand Prix
The Pride 2004 Heavyweight Grand Prix remains one of the richest heavyweight tournaments in mixed martial arts history today. Besides all the big names who competed at the event, it also gave us some of the most memorable moments in mixed martial arts.
Fedor's first matchup at the Grand Prix was against former UFC heavyweight champion Mark Coleman, whom he defeated via armbar just two minutes into the contest. His second fight against Kevin Randleman didn't last as long, but it led to one of the most memorable moments in MMA. Randleman took Fedor's back while standing and delivered the most impressive German suplex ever seen in mixed martial arts. The entire crowd gasped as Randleman spiked Fedor's head into the canvas, assuming Fedor must have been severely injured by the slam. Instead, Fedor swept to side control and tapped Randleman out with a kimura moments later.
Fedor went on to submit Naoya Ogawa in 54 seconds during his next outing, setting up the stage for a rematch against Nogueira. Unfortunately for fans, the second fight between these two legends wasn't as entertaining as the first. The fight was ruled a no-contest due to an illegal headbutt about three minutes in.
Fortunately, Pride promoters knew what fans wanted to see and a third fight between the two was scheduled. The rubber match turned out to be another epic battle that looked a lot like their first match. Once again, Fedor proved to be too much for Nogueira, winning another decision and retaining the heavyweight title.
A year after his rubber match with Nogueira, Fedor was part of the matchup many MMA fans still consider to be the greatest heavyweight fight ever against Mirko "Cro Cop" Filipovic. The showdown took place at Pride Final Conflict 2005, and it pit the first and second-ranked heavyweights worldwide against each other.
The fight lived up to the hype as most men battered each other for three rounds. In the end, Fedor's hand was raised, solidifying his status as the greatest heavyweight in mixed martial arts. The win put Emelianenko's record at 23-1 (1 NC). Fedor went on to defeat more big names like Mark Hunt before the Pride organization was dissolved. He left the promotion with a 26-1 record, never losing a fight under their banner despite going against the best mixed martial artists on the planet.
Affliction Era
Pride collapsed in 2007, leaving Emelianenko without a promotion to fight for. He shuffled from one promotion to another right after the disintegration of Pride, fighting lower-ranked opponents like Matt Lindland and Hong-man Choi.
In an interesting turn of events, a T-shirt manufacturer called Affliction founded an MMA promotion in 2008. It signed many big names in mixed martial arts like Tim Sylvia, Andrei Arlovski, and, of course, Fedor.
Sylvia and Arlovski were still considered top heavyweights at the time, so it was an opportunity for Emelianenko to test his skills against former UFC champions. He only needed 36 seconds to put Sylvia away with a rear-naked choke, winning the WAMMA heavyweight title, but Arlovski proved to be a tougher challenge.
Fedor started slow against Arlovski, but a well-timed right put the latter to sleep about three minutes into the contest. That was the last time Fedor fought for Affliction as the promotion soon went down under.
The Beginning Of The End
Fedor made Strikeforce his next home after Affliction's collapse. His first fight was against the hard-hitting Brett Rogers who he defeated via knockout to retain the WAMMA title. Little did he know, but the hardest days of his career were ahead of him.
BJJ ace Fabricio Werdum handed Fedor his first legitimate loss in mixed martial arts during his next outing, forcing a tap via armbar. The loss brought an end to Fedor's legendary 27-fight win streak. Werdum went on to do the same to UFC heavyweight champion Cain Velasquez to win the promotion's heavyweight belt.
Many fans expected Fedor to bounce back with a vengeance after his first legit loss, and Antonio "Bigfoot" Silva seemed like the perfect opponent for him. Besides being abnormally large, there wasn't anything particularly impressive about Silva's skill set.
Silva went on to score the biggest victory of his MMA career, dominating Fedor in a way fans had never seen. The fight was stopped in the second round to save Fedor from the vicious beating he was receiving and there were no complaints from The Last Emperor.
Fedor suffered his third consecutive loss on his next outing when he squared off against Dan Henderson at Strikeforce: Fedor vs. Henderson. The Last Emperor got off to a good start, hurting Henderson early with his strikes, and for a moment, it looked like he was close to finishing the fight as he pinned Henderson against the cage and unleashed a barrage of strikes. However, Henderson reversed the position and started blasting away until the referee stopped the fight.
The Last Days Of The Emperor
Many fans expected Emelianenko to put up his gloves after losing three consecutive fights and getting released by Zuffa, the UFC's parent company that bought out Strikeforce. Instead, Fedor signed with the Russian MMA promotion M-1 Global, where he won his next five fights.
He eventually signed a deal with another U.S. promotion, Bellator, and lost his debut fight against Matt Mitrione via knockout. He defeated Frank Mir and Chael Sonnen in his next two outings, before running into Ryan Bader. Bader won that fight via TKO, but Fedor wasn't done. He defeated Quinton Jackson and Timothy Johnson via first-round knockouts before losing his showdown with Bader.
While it wasn't the Cinderella ending many hardcore MMA fans hoped for, winning four of your last six fights in your mid-forties is no small feat. Despite being years removed from his prime, The Last Emperor tasted more victories than defeats during his final days.
Legacy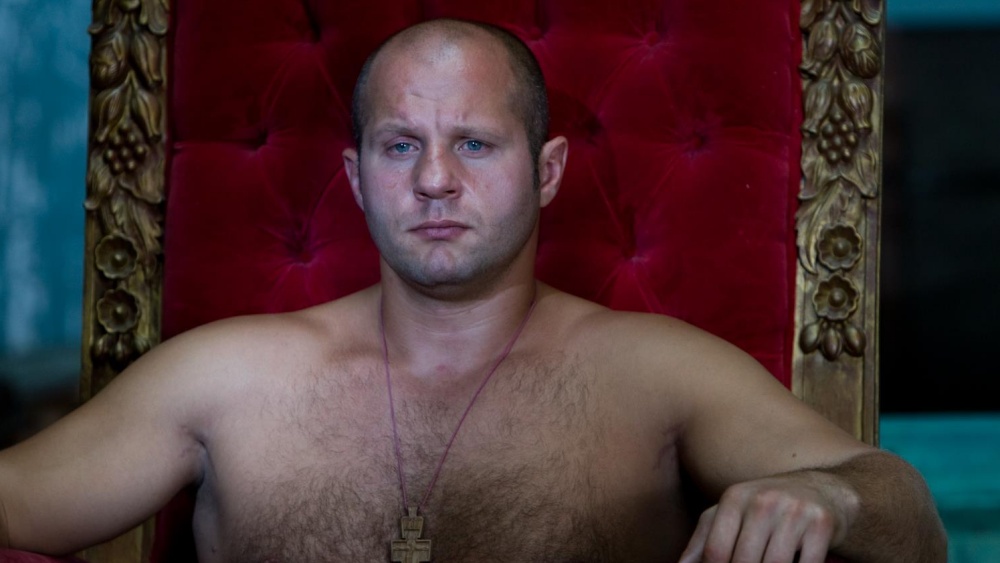 Fedor finished his professional MMA career with a 40-7 (1 NC) record and many hardcore MMA fans will remember him as the best heavyweight in the history of the sport. In his prime, he was an undefeated fighting machine who always found a way to survive any adversity during his fights.
He fought all the best heavyweights in their primes, so the fact he never competed in the Ultimate Fighting Championship won't have any impact on his legacy. His wins against former UFC champions like Mark Coleman, Tim Sylvia, and Andre Arlovski show that he would have been just as dominant anywhere he fought.
The only other champions who have come to accomplish anything close to what Fedor has are Demetrious Johnson, Georges St-Pierre, and Anderson Silva. In a sport where any little mistake can end up costing you a fight, these men all had their moments in history when they were virtually unbeatable.
You may also like: