The physical benefits that martial arts bring are apparent to most people. The improvement seen in people's balance, strength, and cardiovascular ability comes as no great surprise given the nature of most martial arts workouts. What is surprising, even to those who have practiced other demanding sports, is the vast array of benefits that martial arts has on other aspects of life, such as mental health. For many, it is eye-opening to learn that arts such as Brazilian Jiu-Jitsu and Muay Thai have been used as tools by thousands in overcoming a diverse range of mental and emotional struggles.
Aside from the myriad of first-hand accounts, the scientific proof of this is also overwhelming. One study, published in 2009 by the Wisconsin Medical Journal, stated that martial arts practice led to improvement in anger management and an overall feeling of well being. A drop in depression and anxiety, as well as an increase in assertiveness, has also been noted by various studies in the past few decades.
All these studies imply that not only are the martial arts beneficial in the obvious ways but that disciplines ranging from Brazilian Jiu-Jitsu to Muay Thai to boxing can all play a significant role in improving and maintaining your overall quality of life, well into old age.
There are many challenges that we, or our family and friends, may face in this life. Luckily, science shows that martial arts can be beneficial in helping us all overcome these challenges.
Martial Arts And Mental Health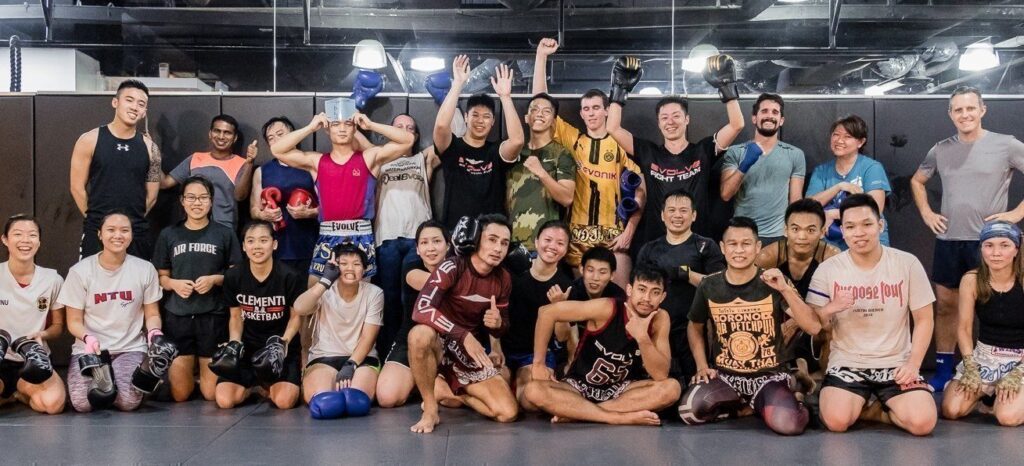 While millions of people all over the globe deal with one form of long-term psychological issue or another, there are millions more who may be suffering from temporary or sudden emotional problems in the face of a severe illness, job loss, a family death, or anything of that nature.
Emotional and mental stability is something we can all use in this life.
The martial arts have been shown to help individuals manage their emotions and aggression – and is often used to help victims of a violent crime, or those afflicted with an illness, to regain a sense of control and empowerment.
Martial arts seem to generally both strengthen and soothe your mental state – and while this seems to be accurate as a general rule, there are a few cases worth delving a bit further into:
Depression, Mood, And Anxiety.
According to the World Health Organization, more than 300 million people worldwide suffer from some form of depression. That is almost equal to the entire population of the United States.
We have previously talked about depression and anxiety and how a martial arts class can help to combat it. Suffice to say, the regular exercise, communal bonding, improved self-image, and overall sense of accomplishment that come from training do wonders for helping you sleep better, relax, and just be happier from moment to moment.
PTSD
While there are not many studies on martial arts in this realm, there have been many done on the benefits of dance/movement therapy. Martial arts can be just as adept at building the emotional, cognitive, and physical stability of the individual as dance.
This line of reasoning is what eventually led researchers to delve into the benefits that the martial arts can have on those suffering from PTSD, severe post-traumatic stress from an incident in the past.
In lieu of medication and psychotherapy, University of South Florida professor Alison Willing has been experimenting with healing via Brazilian Jiu-Jitsu. Many of her patients have reported being able to sleep better and have experienced relief from previously constant headaches.
Aggression & ADHD
Due to the nature of the modern ADHD problem, there have been few official studies regarding the issue and the therapeutic effects of martial arts. However, there have been some proponents of the idea as well as studies on similar behavioral issues showing positive results.
"A martial arts program for children at risk for violence and delinquency produced behavior improvements after ten weeks of training. Levels of aggression and hostility were reduced the longer subjects participated in martial arts training." – Thomas W. Woodward, MD | Wisconsin Medical Journal 2009 • Volume 108, No. 1
In one piece from understood.org, a collection of nonprofits for children with learning and attention issues, they point out that in martial arts, "kids learn gradually, repeating and adding steps as they go. They learn to anticipate which step comes next and eventually put everything together into fluid movements." This method helps children who may have difficulty in physical sports and competing in general, improve at their own pace and gradually build self-esteem.
Psychology researchers from Bar-Ilan University and UCLA did a meta-analysis of aggression/martial arts studies and found that the "Common themes of repetitive movements, controlled behaviors, and respect" are key to the art's ability to reduce aggression, and is an aspect of most martial arts across the globe.
Martial Arts And Physical Health
The importance of the physical aspect of martial arts cannot be understated. In fact, it is likely the unique physicality of the martial arts that allows it to provide such a dramatic effect on the practitioner's brain.
How the martial arts benefits your physical body are truly too numerous to mention in a single article.
If you want to get more in-depth with martial arts and health, check out the full Fitness & Health section of our blog. We have written dozens of articles examining every aspect of martial arts and your physical health, including weight loss, diet, and workout tips.
A Better Lifestyle In General
With a little effort, you can find studies showing martial arts benefiting everything from the exercise capacity and self-efficacy of the elderly, to the immune system and autonomic nervous system. An overall increase in mental and physical health, as well as an improved sense of well being.
It's not magic, but there's something unique about martial arts that allows it to strengthen both our internal and external selves. Whether you are currently struggling with some issues in life, or simply wish to find a new hobby with a host of benefits, then martial arts is definitely something worth considering.
Begin you martial arts journey by signing up for a complimentary trial class today!
Book your complimentary trial class with our World Champions below!
If you have any other questions regarding Evolve MMA and the programs we offer, you can get in touch with our membership executives at the following locations:
Evolve MMA (Far East Square)
26 China Street
Far East Square #01-01
Singapore 049568
Phone: (65) 6536 4525
Evolve MMA (Orchard Central)
181 Orchard Road
#06-01 Orchard Central
Singapore 238896
Phone: (65) 6536 4556
Evolve MMA (KINEX)
11 Tanjong Katong Road
#02-52 KINEX
Singapore 437157
Phone: (65) 6288 2293
Evolve MMA (Clarke Quay Central)
6 Eu Tong Sen Street
#04-18 Clarke Quay Central
Singapore 059817
Phone: (65) 6226 2150