Multiple-time middleweight boxing world champion Gennadiy "GGG" Golovkin of Kazakhstan is one of the most prolific boxers of the modern day.
Formerly the number one pound-for-pound fighter in the world, Golovkin has put together a stellar record in the prime of his career, amassing a 40-1 win-loss slate, including 35 knockouts. He's also a 2003 World Championships gold medallist, and a 2004 Summer Olympics silver medalist. Currently, Golovkin is ranked the second best active middleweight in the world, just behind Canelo Alvarez.
Needless to say, Golovkin is one of the best fighters in the history of the sport, and he didn't get to where he is today without being such a hard worker. Physical conditioning, toughness, and fundamental skills are what make up Golovkin's distinct style, no doubt brought about by hours in the gym, and a strict diet.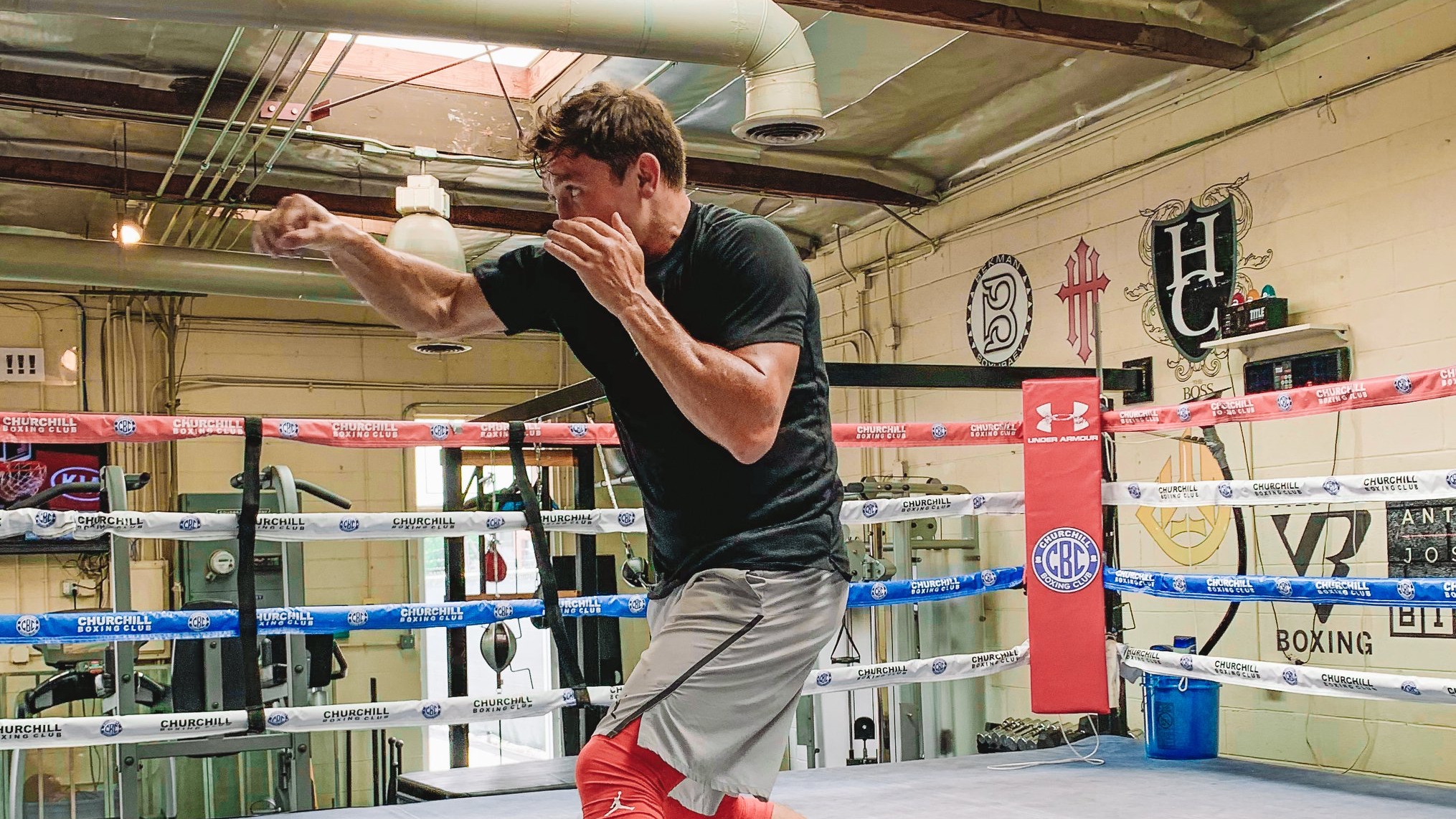 After all, you don't get to the elite levels of boxing without making major sacrifices in life. And Golovkin is known to be one of the hardest working fighters ever.
A few key characteristics Golovkin possesses is his insane gas tank, giving him the ability to literally outwork his opponents in a fight. He has destructive knockout power in both fists, made possible by his textbook mastery of skills. He also has a tremendous chin, which can absorb incredible punishment — Golovkin is known to be always willing to take one in order to give one.
If you've ever wanted to be like Golovkin, or at least train like him. You've come to the right place. We've broken down Golovkin's typical training camp so you can incorporate some of his training techniques into your own regimen. Let's take a look.
Today, Evolve Daily shares how to train like Gennadiy Golovkin.
1) An early start to a grueling day
Although he's no longer with long-time trainer Abel Sanchez, who handled Golovkin for most of his career, the training routine that Sanchez built with him has stuck. It's an intense full day of workouts to get Golovkin in the absolute best shape possible for his fights, essentially turning him into a human wrecking ball.
Training starts at 5:00 in the morning, waking up and getting ready for road work at 6:00am sharp. This involves an hour-and-a-half run at different inclines throughout California's famous Big Bear, where a lot of professional fighters like Oscar Dela Hoya also did their road work in the past.
Golovkin would head back home to rest and have lunch, and at 3:00pm, he's back in the gym for boxing workouts, strength and conditioning, or sparring.
Most of Golovkin's boxing workouts involve power-building exercises such as the heavy bag, uppercut bag, or focus mitts. It's all about developing that concussive knockout ability Golovkin is known for.
2) Cultivated power
Golovkin is extremely popular because of that knockout power, and because he can stop guys with one punch. In fact, 35 of his 40 wins so far have come by way of knockout, which is a testament to his ability to end bouts within the distance.
What's the secret to Golovkin's otherworldly power? Aside from definitely being born with the gift of thunder in his fists, Golovkin has had to cultivate his power in the gym.
Sanchez would have Golovkin perform strength and conditioning workouts on Tuesdays and Thursdays, fortifying his lean muscular frame while developing his fast-twitch muscle fibers for speed.
Golovkin doesn't use weights, because Sanchez felt the added bulk would slow him down. Instead, GGG was tasked to perform bodyweight exercises, as well as work with several resistance bands.
Resistance band workouts help build lean muscle, but at the same time, promote flexibility, and better range of movement, which are perfect for boxing.
Golovkin also likes to come in leaner and lighter than his opponents, and doesn't have to cut too much weight. This is to preserve better speed and mobility. He also incorporates a lot of stretching exercises.
If he did use weights, they would be very light weights and done in high repetitions. Golovkin used his strength and power to dominate his opponents, which is a crucial part of his game.
3) Sparring preservation
In an elite boxing training camp, sparring can go one of two ways.
There are trainers who put their wards through intense sparring sessions as often as they can, for fighters to master the unique pace of a high-level fight. And there are those who spar just enough times to stay sharp. Golovkin belongs to the second camp.
It's called sparring preservation. Sparring sessions are intense and gruelling, and can oftentimes be damaging. Each hard sparring round shaves years off a boxer's career and longevity. Sanchez never liked putting Golovkin through hard sparring. He much preferred damage to be done in a real fight.
Golovkin famously only sparred nine or so days during the latter half of training camp. He did so three days a week, for three weeks, not exceeding 75 rounds. But those 75 rounds are brutal and have no real difference from rounds in an actual fight.
Golovkin would also rotate 3-4 different sparring partners, each giving him a unique look and style. Sanchez often chose sparring partners that could simulate what Golovkin would be seeing from his next opponent in the ring.
4) Nutrition
Of course, nutrition plays a huge role in an elite boxer's camp, and Golovkin is no different.
To supplement all that rigorous training, Golovkin consumed loads of calories, and the Kazakh bomber absolutely loves to eat. He eats tons of protein and carbohydrates, meals like steak and potatoes, as well as lots of Mexican food.
Given that Golovkin isn't too tall for a middleweight, and is actually on the small end. He has no trouble making the middleweight limit, and is happy he can eat his weight in food.
Golovkin will hit fight week 10 lbs. or so over the middleweight limit, and cut the water weight a couple of days before official weigh ins. As a result of coming in light, his opponents were often much bigger than he was, especially when they rehydrated. This never really mattered, of course, as Golovkin could handle guys bigger than he was with relative ease.
5) Good old-fashioned hard work
The last and final element to Golovkin's training routine would be good old-fashioned hard work. There really is no substitute for it.
Golovkin is dedicated and very serious about the work he puts into the gym. To him, it's already taking him away from his personal life, from spending time with his family and friends, and from other important aspects. He makes it a point for training to actually matter and be worth it.
That kind of mindset has brought him immense success throughout his career.
Sanchez put Golovkin through the paces and he never complained. He would put his head down and do the work. He never questions why he had to do certain things, especially if they were difficult. He just followed his coach and did what he needed to do. After years of working with Sanchez, Golovkin eventually became the best middleweight in the world.
It's a special bond between fighter and coach. To have that trust in someone, basically placing your life in their hands, is truly extraordinary. Golovkin worked hard because he trusted in Sanchez, and the two built wonderful memories together.
Unfortunately, all good things come to an end, and Golovkin has since parted ways with Sanchez.
Golovkin is now working with former heavyweight contender Johnathon Banks, a long-time student of legendary coach Emanuel Steward. Banks also trains women's welterweight champ Cecilia Braekhus.
You may also like:
This Is What Boxing Legend Wladimir Klitschko Wants You To Know About Failure