Japanese promotions and fighters have been a significant part of mixed martial arts from the start. Shooto, the Japanese brand of mixed martial arts, has been around since the 80s. Japan also produced many of the talents that dominated the early days of mixed martial arts.
The Top Ten Mixed Martial Artists From Japan
Let's take a look at some of the best Japanese MMA fighters that have had an impact on mixed martial arts:
1) Genki Sudo
Genki Sudo was one of the most entertaining MMA fighters ever to compete. From his unique techniques to his entertaining entrances, all eyes were on him whenever he competed. He left the sport with a 16-4-1 pro record, with 12 wins coming via submission. Sudo had a thing for the triangle choke, and he could catch opponents in it from the oddest positions.
He was also one of the most positive fighters to ever compete, always promoting global harmony after his fights.
2) Caol Uno
Caol Uno is one of the longest-lasting veterans of the sport. He's been fighting since 1996, and his last fight was at the end of 2021. Uno started with Shooto, where he compiled a 12-3-2 record. He then went over to the Ultimate Fighting Championship, securing wins against names like Yves Edwards.
Uno fought BJ Penn to a draw at UFC 41 when the two clashed for the promotion's lightweight title. Now 46, he has over 60 pro MMA fights under his belt.
3) Norifumi Kid Yamamoto
Kid Yamamoto was one of the most entertaining finishers in mixed martial arts during his peak years. He won 17 of his first 18 professional MMA fights, with 13 coming via knockout and two submissions.
Yamamoto defeated many of the big names in the sport like Jeff Curran, Royler Gracie, Caol Uno, and Genki Sudo.
4) Mei Yamaguchi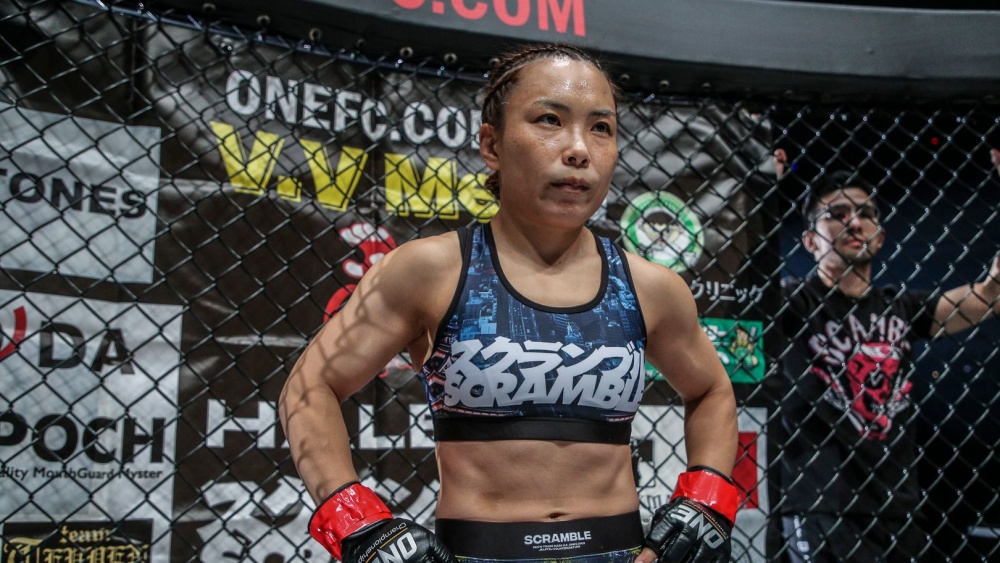 Mei made her mixed martial arts debut in 2007, and she won the Valkyrie Featherweight Championship eight fights later. She competed in organizations like Pancrase and Pacific Xtreme Combat before winning the Deep Jewels Featherweight Championship.
That got her noticed by ONE Championship's fight makers, and she squared off against Angela Lee for the inaugural ONE Championship Women's Atomweight title. She lost that fight and her rematch against Angela Lee. She remains an active fighter on ONE Championship's roster.
5) Yushin Okami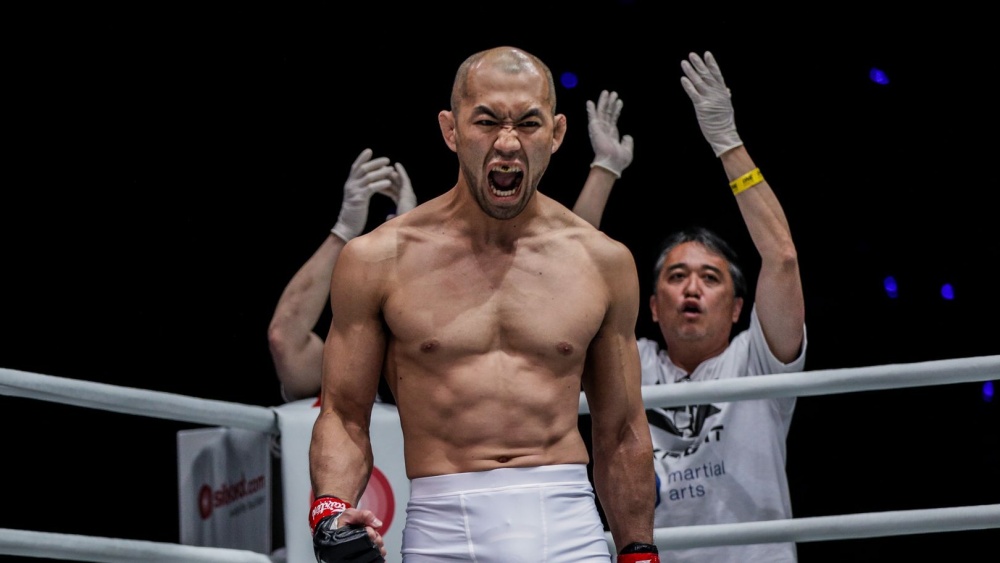 Yushin Okami has a special place in MMA history. He was the last man to defeat Anderson 'The Spider' Silva (albeit by disqualification) before he went on his historic 17-fight win streak. Okami's strong wrestling style proved to be too much for many opponents to handle.
Okami built up a 17-3 record fighting in Japanese regional promotions, which earned him a spot on the UFC's roster. Okami had lots of success there, defeating names like Alan Belcher and Nate Marquardt. He currently fights for ONE Championship.
6) Yoshihiro Akiyama
Akiyama came into mixed martial arts as a decorated Judo fighter. He piled up a 12-1 record fighting for Japanese promotions, with a controversial TKO against the "Gracie Killer" himself, Kazushi Sakuraba. The victory was reversed to a no-contest after Akiyama was accused of greasing.
Akiyama had a short stint in the UFC, and he now fights for ONE Championship.
7) Megumi Fujii
Megumi is one of the pioneers of women's MMA with a decorated background in Brazilian Jiu-Jitsu and Judo. She built up a 22-0 record fighting all over the globe before losing a close split decision to Zoila Frausto Gurgel at the finale of the 115lbs tournament. She went on to win four of her next six fights before retiring in 2013.
8) Takanori Gomi
Takanori Gomi is one of the most accomplished Japanese fighters in mixed martial arts history. Gomi made a name for himself fighting in organizations like Shooto and Pride.
Ten fights into his career, Gomi secured the Shooto World Lightweight Championship, and he successfully defended it once. He eventually got signed by Pride FC, and he only needed two fights there to set a record for the fastest knockout in the promotion's history when he squared up against Ralph Gracie. He won the Pride Lightweight Championship seven fights later and successfully defended it against Marcus Aurélio.
Gomi sported a 29-3 professional record with wins against big names like Jens Pulver, Tatsuya Kawajiri, and Duane Ludwig at the peak of his career.
9) Shinya Aoki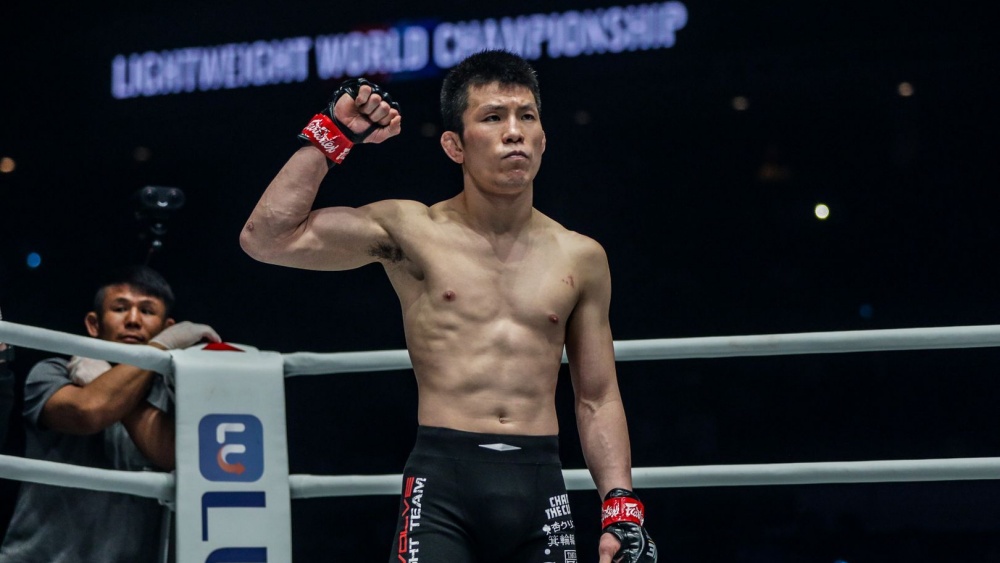 Representing the Evolve Fight Team, Shinya Aoki started as a judo player and added BJJ and shoot wrestling to his game, making him one of the most dominant Japanese grapplers to compete in mixed martial arts. He's spent most of his career competing in Japanese and other regional promotions.
He's won many titles along the way, like the Shooto Middleweight Championship, WAMMA Lightweight Championship, DREAM Lightweight Championship, and ONE Lightweight Championship. Aoki has defeated many of the best lightweights/welterweights to ever compete, like Caol Uno, Eddie Alvarez, and the man who inspired him to become an MMA fighter, Kazushi Sakuraba.
Aoki currently sports a 47-9 record, and, at the age of 38, he remains one of the most entertaining finishers on ONE Championship's roster.
10) Kazushi Sakuraba
Nicknamed "The Gracie Hunter," Sakuraba is best known for handing Royce Gracie his first loss as a professional MMA fighter. At that point, Gracie was the biggest name in the sport, winning three of the first four UFC tournaments.
Sakuraba had already beaten Royler Gracie by the time, so Royce had a lot to prove going into the fight. Special rules like unlimited time and no referee stoppages were put in place for what turned out to be one of the most epic fights in MMA history. Sakuraba won 90 minutes into the fight when Royce's corner called for a stoppage.
Sakuraba went on to defeat Renzo and Ryan Gracie, solidifying his status as the Gracie hunter. He's defeated many of the biggest names in MMA like Vitor Belfort, Quinton 'Rampage' Jackson, and Ken Shamrock. Sakuraba has been retired since 2015.
You may also like: