The legendary Muay Thai World Champion Sam-A Gaiyanghadao from the Evolve Fight Team is just one of the most high-profile martial artists signed to ONE Championship's prestigious ONE Super Series, scheduled to compete at ONE: CENTURY in Tokyo, Japan on 13 October.
Sam-A is one of those athletes who may have been destined to compete in combat sports. He described the feeling he got as a child the first time he witnessed a Muay Thai bout live.
"The crowd was silent. I looked around and thought, 'Why not me?'" Sam-A recalled.
"I told my uncle I wanted to compete. He looked at me and clucked his tongue and reminded me that I had never competed before, ever. He obviously was not taking me seriously. But I was dead serious. My uncle knew that I would not take no for an answer, so he sent me home to ask for my parents' permission.
"I begged my parents, looking at them hopefully. They just looked at me and shook their heads. I started rolling on the ground and crying. After a few good minutes of crying and shouting, my parents relented. They knew there was no other way out."
Many of Sam-A's opponents have been looking for a way out when under pressure from the punishing Thai warrior's assault.
Sam-A returns to action at ONE: CENTURY to face France's Darren Holland. Before he steps onto martial arts' grandest stage, let's take a look at how he put together an enviable career in Muay Thai, packed with some of the most incredible wins in recent memory.
Today, Evolve Daily shares Sam-A Gaiyanghadao's five most memorable bouts.
1) Petch Tor Baengsean – December 2004 – Wins 1st 115-Pound Lumpinee Title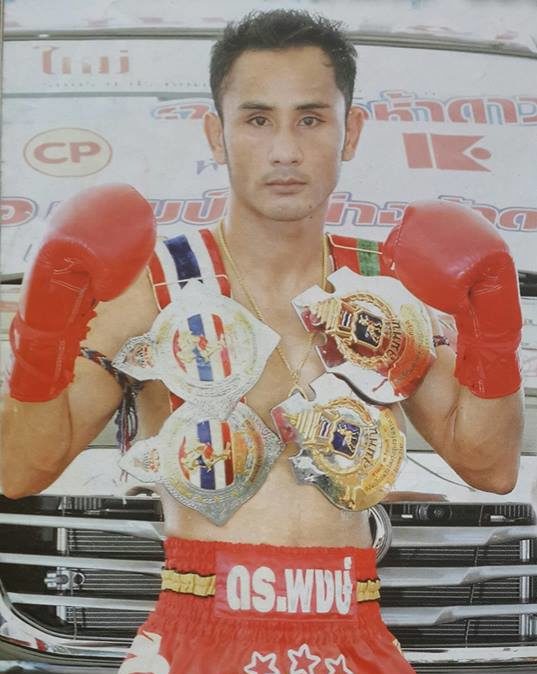 Sam-A's first major win as a professional happened in December 2004 against Petch Tor Baengsean. Like many of Sam-A's best performances, the iconic Lumpinee Stadium was the site. Sam-A didn't disappoint as he pushed past his talented countryman en route to his first Lumpinee championship — the Lumpinee Stadium Super Flyweight Title. The coronation would be the first of many for the talented striking legend. Not long after, Sam-A would capture the Thailand championship at the same weight.
2) Doungpichit Or Siriphon – May 2006 – Wins 115-pound Thailand Title
Sam-A hit a rough patch in his career after winning his first title. Immediately after, he would lose the championship, and then problems at his gym forced him to quit Muay Thai altogether. For over a year, he worked a construction job, bringing in US$7 a day. After working through the troubles, he finally returned to Muay Thai and would get an opportunity to challenge for the 115-pound Thailand National Championship. He took on Doungpichit Or Siriphon at Lumpinee Stadium, and behind his typical aggressive style, Sam-A outpointed him over five hard-fought rounds. It took more than a year and nine bouts, but Sam-A was once again a champion.
3) Detnarong Wor Sangprapai – May 2008 – Wins 122-pound Lumpinee Title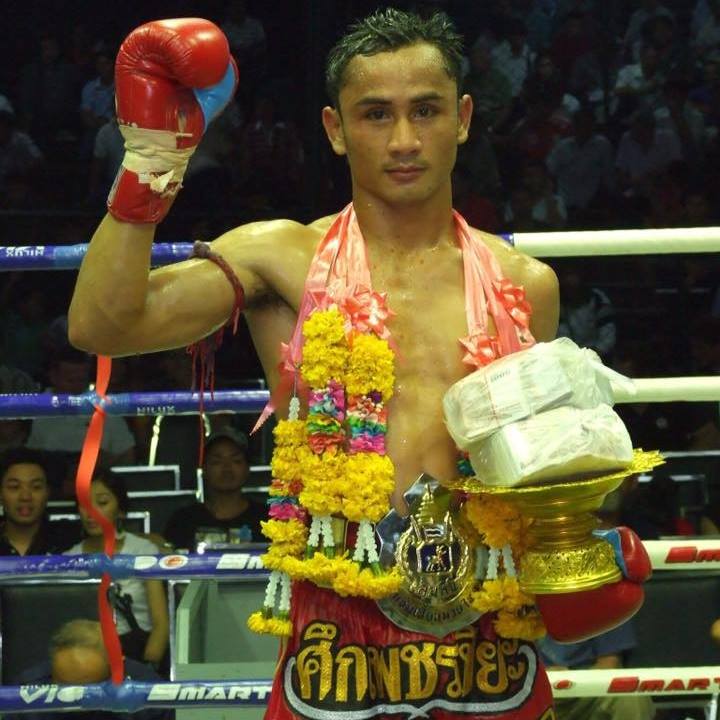 As Sam-A's body continued to mature, he began to move up in weight. The 122-pound division was next for him to conquer, and two years after regaining the 115-pound belt, he was ready to move up. Sam-A had wreaked havoc on his weight region from 2006-2008, and Detnarong Wor. Sangprapai stood in his way as he sought to claim another championship. Again it was Sam-A's precision striking and pressure that led him to victory. He captured the title via unanimous decision over the five-round match. He was now a two-division Lumpinee Stadium world champion.
4) Petsongkom Sitjaroentab – December 2015 – Toyota Marathon Tournament Final
We've fast-forwarded about seven years in Sam-A's career to find the next most memorable victory. This isn't because he's been without a big win, just because Sam-A's reign of excellence didn't really miss a beat. He only lost consecutive bouts once during this time, and the losses came at the hands of current ONE Championship competitor Panpayak Jitmuangnon in 2015. The setbacks to Panpayak happened in March and April, but Sam-A rebounded with a massive win over Petsongkom Sitjaroentab in December 2015. The victory came in the Final of the prestigious Toyota Marathon tournament. It led to a championship at 126 pounds, which was now the third weight division for Sam-A. If his status as a Muay Thai legend wasn't secure up to that point, the win over Petsongkom locked it in.
5) Sergio Wielzen – May 2018 – Wins ONE Muay Thai World Championship
Sam-A won ONE Super Series' first-ever world title in May 2018. ONE has become the most esteemed Muay Thai and Kickboxing organization in the world, and having someone of Sam-A's ilk in the fold is huge. Sam-A showed off his brilliance against Sergio Wielzen. In the fourth round, Sam-A used a cracking right elbow to finish Wielzen to win the ONE Flyweight Muay Thai World Championship. After winning multiple titles in Thailand, Sam-A had finally won a World Championship on martial arts' biggest global stage.