Born on July 8, 1996, ONE Women's Atomweight MMA World Champion "Unstoppable" Angela Lee is a professional mixed martial artist, who is part of a family deeply rooted in martial arts; both of her parents are martial arts instructors, and her younger brother, Christian Lee, is also a professional MMA fighter. At 27 years old, she has gone on to serve as an indomitable ambassador for the sport of mixed martial arts.
As a representative of both United MMA in the USA and Evolve MMA in Singapore, Lee is set to return to Singapore to conduct a special seminar on MMA and No-Gi Grappling. The event will take place at Evolve Far East Square on September 30, 2023, from 4 PM to 6 PM. If you've ever wondered about the training regimen of a World Champion, this is a can't-miss opportunity. In this article, we'll explore why attending her seminar in Singapore is a must.
1) Technical Mastery and Innovation
Understand what goes through her mind when it comes to innovating moves on the fly. Lee's expertise in Brazilian Jiu-Jitsu, wrestling, and striking techniques sets her apart as one of the most technically adept fighters in her weight class. She has claimed multiple victories through submission and has also demonstrated her striking prowess. Lee brings a unique flair to the ring with her inventive and seldom-seen submissions, adding an element of surprise in top-tier MMA bouts. This distinctive style not only makes her a compelling competitor to watch but has also garnered her a loyal fan base.
2) High Fight IQ and Adaptability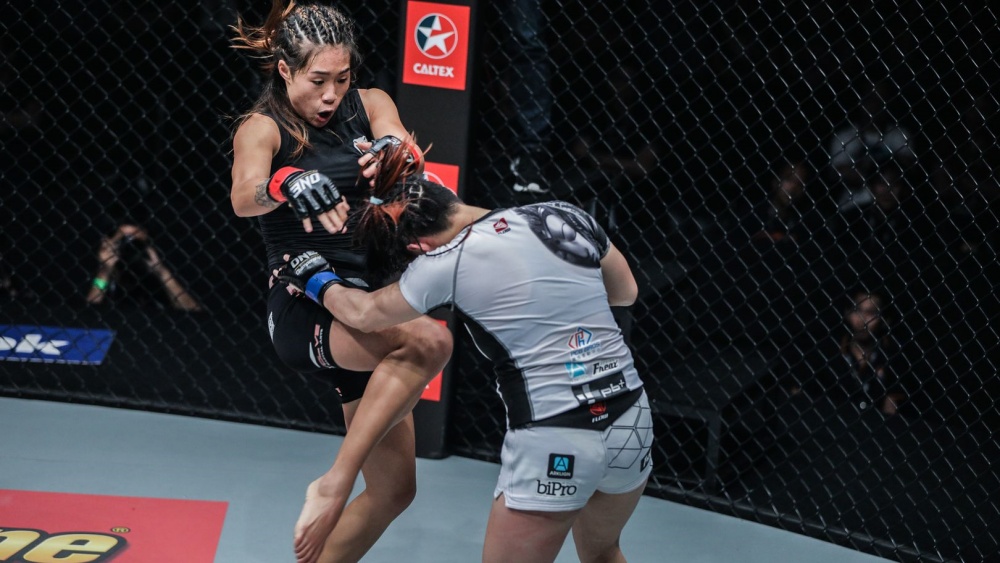 Angela Lee consistently displays an impressive grasp of MMA strategy, adjusting her game plan on the fly—a sign of an elevated "fight IQ." Her well-rounded skill set enables her to secure victories in stand-up combat as well as on the mat, presenting a complex challenge for any opponent. These are insights and techniques you can look forward to learning at her upcoming seminar.
3) Martial Arts Lineage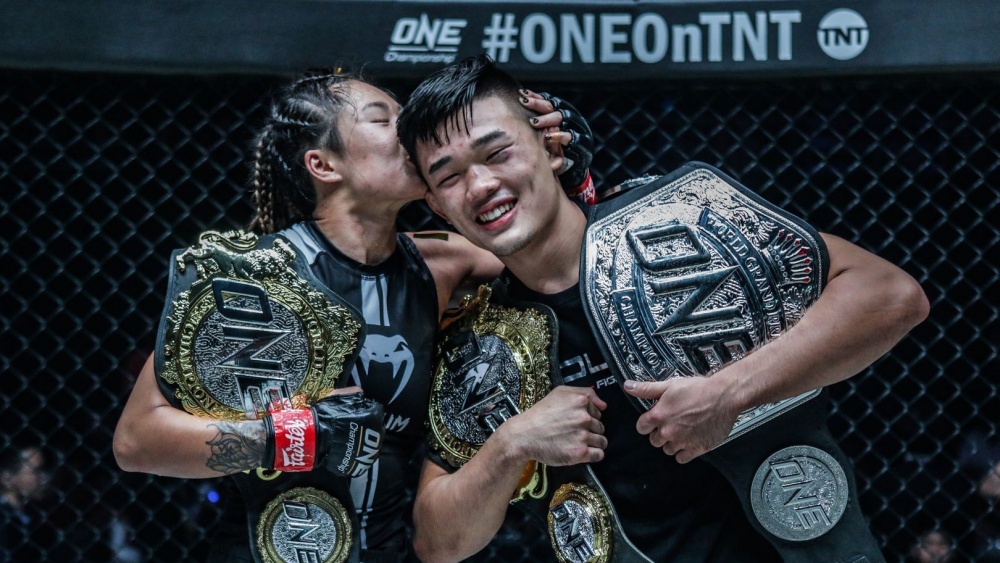 In her upcoming seminar, you'll have the chance to hear directly from her about training alongside her accomplished family and her lifelong immersion in the sport as she hails from a family steeped in martial arts tradition. Her parents serve as martial arts instructors, and her brother, Christian Lee, holds titles as the ONE Lightweight MMA & Welterweight MMA World Champion. This family foundation has greatly enriched Angela's holistic grasp of martial arts.
4) Young Phenom and Female Pioneer
Understand what it is like being a female powerhouse in the world of MMA. Angela Lee is not only a prodigious talent, having begun her martial arts training at an early age, but she also broke records by becoming the youngest MMA world champion in history. She claimed the ONE Women's Atomweight World Championship at the tender age of 19. Additionally, Angela has been a vanguard in elevating the profile of women's MMA in Asia. She's one of the select few women to headline events for ONE Championship and stands as a beacon for up-and-coming female fighters.
5) Unyielding Resilience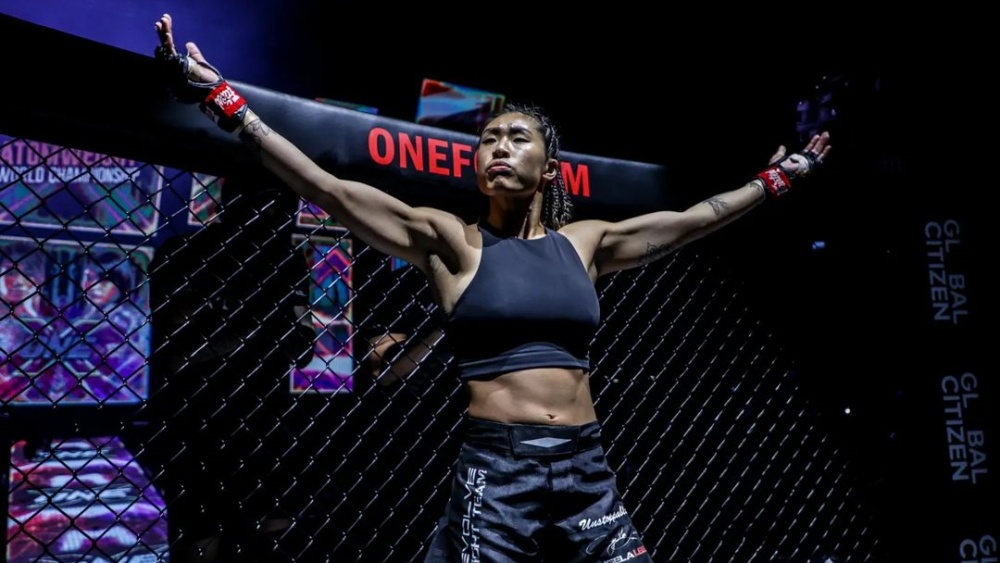 Throughout her career, Angela has confronted various forms of adversity, from injuries to personal hardships. Despite these obstacles, she has exemplified incredible resilience, making triumphant comebacks each time. Her ability to rebound has further cemented her standing as a significant force in women's MMA. Get first-hand insights into Lee's mental resilience, and how she overcomes adversity in this seminar.

Unstoppable Angela Lee: Breaking Barriers and Records
Angela started training in martial arts from a very young age, exposed to disciplines like Tae Kwon Do, Brazilian Jiu-Jitsu, and Pankration. She quickly excelled in Brazilian Jiu-Jitsu (BJJ), earning several titles at various competitions. Before turning professional, Angela had a successful amateur MMA career. This helped her gain initial recognition and provided her with valuable experience before she stepped into the professional arena.
Angela made her professional MMA debut in 2015 at the age of 18, fighting under the ONE Championship banner, which is the largest MMA promotion in Asia. She quickly rose through the ranks in the women's atomweight division (under 52 kg, or 115 lb), impressing fans and analysts with her technical prowess and exciting fighting style.
On May 6, 2016, Angela Lee became the youngest MMA world champion in history at just 19 years old when she defeated Mei Yamaguchi to win the inaugural ONE Women's Atomweight MMA World Championship. The fight was highly competitive and showcased Angela's striking, ground control, and submission attempts, earning her additional recognition as a well-rounded fighter. Since then, Angela went on to defend her title five more times, cementing her as one of the greatest of fighters in ONE Championship history.
Lee, who announced her pregnancy in 2020 and took a break from the sport after giving birth in April 2021, has been an influential figure in mixed martial arts. She has consistently been a main event attraction in ONE Championship events, drawing significant attention within the sport and beyond the octagon.
In a dramatic and much-anticipated return to the ring, Angela Lee successfully defended her ONE Championship title against the formidable Stamp Fairtex at the ONE: X event. This victory marks her first fight since taking a break from the sport to give birth, highlighting her extraordinary talent and her role as a trailblazer for women in combat sports, especially in Asia.
Known for her charisma and marketability, Lee has become a role model for young athletes, particularly in Asia where the sport continues to gain popularity. Her influence stretches far and wide, and this victory only adds to her growing legacy.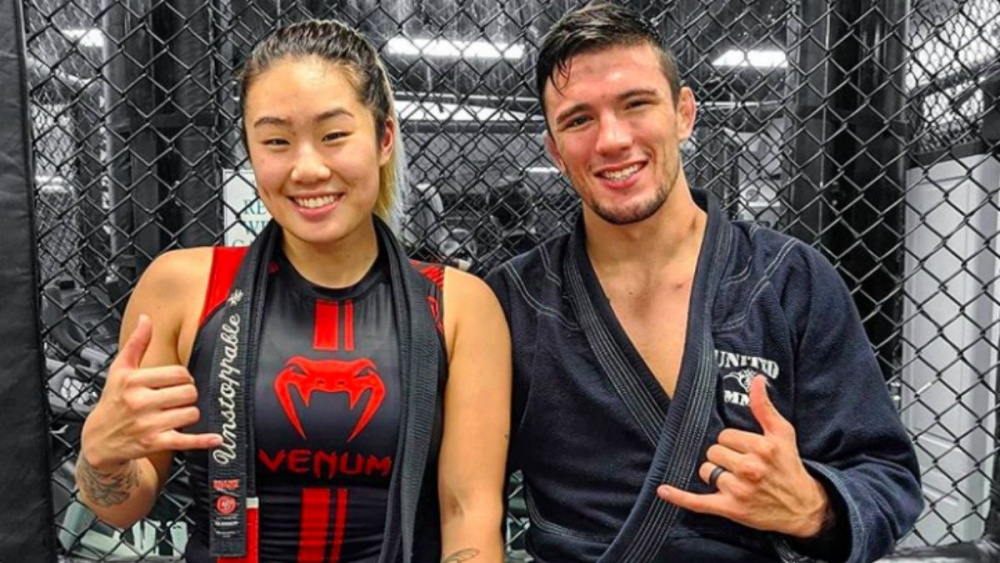 Adding to her multifaceted persona is her relationship with her husband, Brazilian Jiu-Jitsu black belt and fellow MMA fighter, Bruno Pucci. The couple often trains together, embodying the epitome of personal and professional partnership. They serve as an inspirational example to others striving to balance demanding careers with family life.
Angela Lee's victory against Stamp Fairtex is a testament to her skills inside the octagon and symbolizes her ongoing commitment to shattering traditional gender norms. Particularly in Asian countries, where opportunities for women in combat sports have historically been limited, Lee's success continues to break barriers and inspire the next generation of female athletes.
Right now, if you are curious about how a World Champion trains, this is your chance as ONE Women's Atomweight MMA World Champion Angela Lee will be coming back to Evolve MMA in Singapore for an exclusive MMA and No-Gi Grappling seminar at Evolve Far East Square, on 30 September 2023, from 4 PM to 6 PM! An autograph signing plus a meet and greet session is also scheduled after the seminar. All proceeds will go to Fightstory, a non-profit mental health organization.
This seminar is guaranteed to be SOLD OUT due to limited available slots. Grab your spot NOW!
SIGN UP FOR THE MMA & NO-GI GRAPPLING SEMINAR BY ANGELA LEE NOW!