What a December! The various Evolve MMA Competition Teams did not rest on their laurels from November and continued participating in competitions across Singapore. Our World Champion instructors never stopped training and drilling our students consistently, pushing them always to develop and mature as martial artists.
Standing Atop The Competition In Muay Thai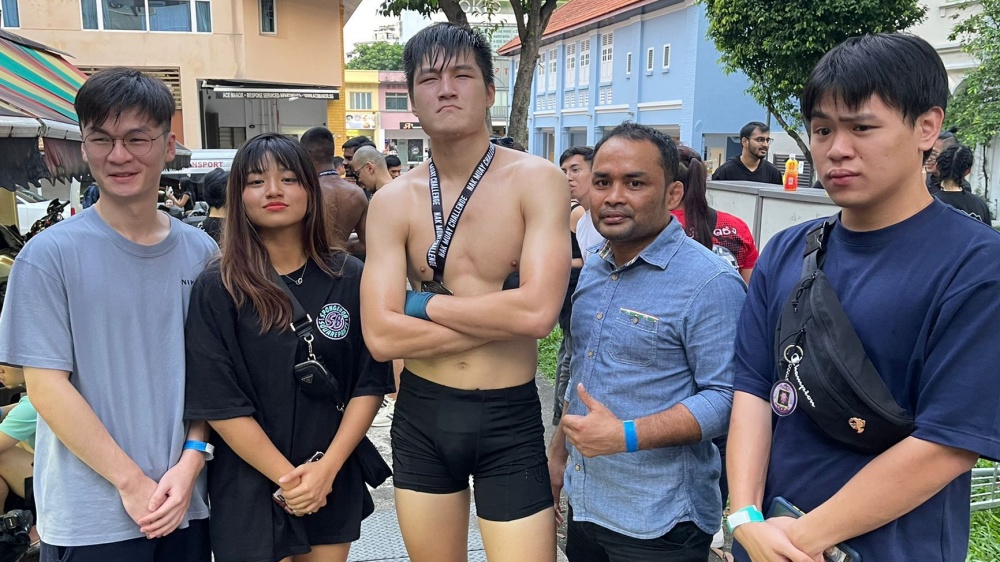 The Nak Muay Challenge is the first Muay Thai competition in Singapore to be officially sanctioned by the International Sport Kickboxing Association (ISKA), and it adopts the ISKA ruleset for all bouts.
On 17 December 2022, Aloysius Hung You Zhi represented the Evolve MMA Muay Thai Competition Team and participated in the Nak Muay Challenge 8, winning his bout via a points victory.
The Evolve MMA Muay Thai Competition Team has been a mainstay in the competition scenes. The Team is trained by the world's largest collection of Muay Thai World Champions under one roof and continues to stand atop the competition.
Taking The Win In Boxing
Organized by Legends Fight Sport, the Legends Boxing Series is an amateur boxing competition for boxing enthusiasts across Singapore. The Evolve MMA Boxing Competition Team is proud to announce that Soe Wai Yan Naing won his bout on 17 December 2022!
Resounding Victories In BJJ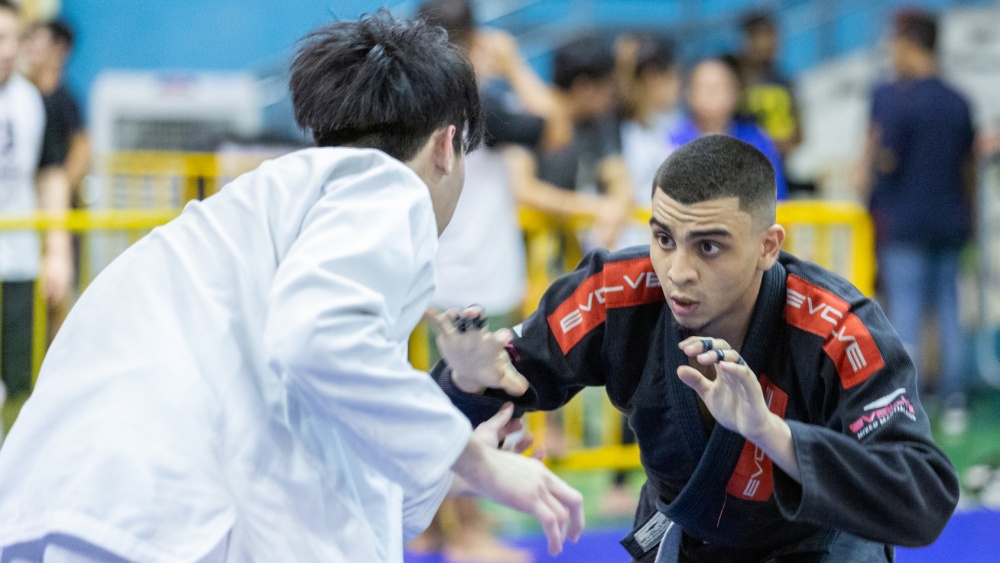 The Wrestling Federation Singapore organized the BJJ Roots Grand Prix 2022 on 17 December 2022. The BJJ Roots Grand Prix 2022 adopts the IBJJF ruleset and has multiple weight classes in various divisions, including Adults, Masters, and Absolute. This is the first BJJ competition in Southeast Asia to have over 25 different entries across 560 different categories, making it one of the largest BJJ competitions in the region.
The Evolve MMA BJJ Competition Team participated in this prestigious event, and emerged with a resounding set of victories! The representatives won a total of 19 golds, 18 silvers, and 20 bronzes, including coming out tops in the Absolute and Masters divisions.
The Evolve MMA BJJ Competition Team is renowned for the level of competition that it brings to the mats. The Team's success at this event is a testament to how far hard work and dedication can take you. As martial artists themselves, our World Champion instructors always bring their A-game to every class. Our students walk away from every class with something new.
Unleash Your Greatness
Everyone – the World Champion instructors and staff alike – at Evolve MMA is your partner as you embark on a journey of self-discovery to surpass your limits and ultimately, unleash your greatness. If these stories of our students and instructors have inspired you to explore BJJ, Boxing, or Muay Thai, visit us for a complimentary intro class with our World Champions!
Book your complimentary trial class with our World Champions below!
If you have any other questions regarding Evolve MMA and the programs we offer, you can get in touch with our membership executives at the following locations:
Evolve MMA (Far East Square)
26 China Street
Far East Square #01-01
Singapore 049568
Phone: (65) 6536 4525
Evolve MMA (Orchard Central)
181 Orchard Road
#06-01 Orchard Central
Singapore 238896
Phone: (65) 6536 4556
Evolve MMA (KINEX)
11 Tanjong Katong Road
#02-52 KINEX
Singapore 437157
Phone: (65) 6288 2293
Evolve MMA (Clarke Quay Central)
6 Eu Tong Sen Street
#04-18 Clarke Quay Central
Singapore 059817
Phone: (65) 6226 2150
Evolve MMA (Star Vista)
1 Vista Exchange Green
#02-26A The Star Vista
Singapore 138617
Phone: (65) 6539 9590