One of the key features of Brazilian Jiu-Jitsu is that it is a martial art that empowers smaller and weaker individuals to defeat much larger opponents. From the sport's earliest days, many smaller fighters experienced great success by utilising their technique to overcome size and strength. Perhaps the best example of these giant killers in today's competitive scene is the one and only Lachlan Giles. Today, we will discuss his background, training, and success in our sport.
The Early Life Of Lachlan Giles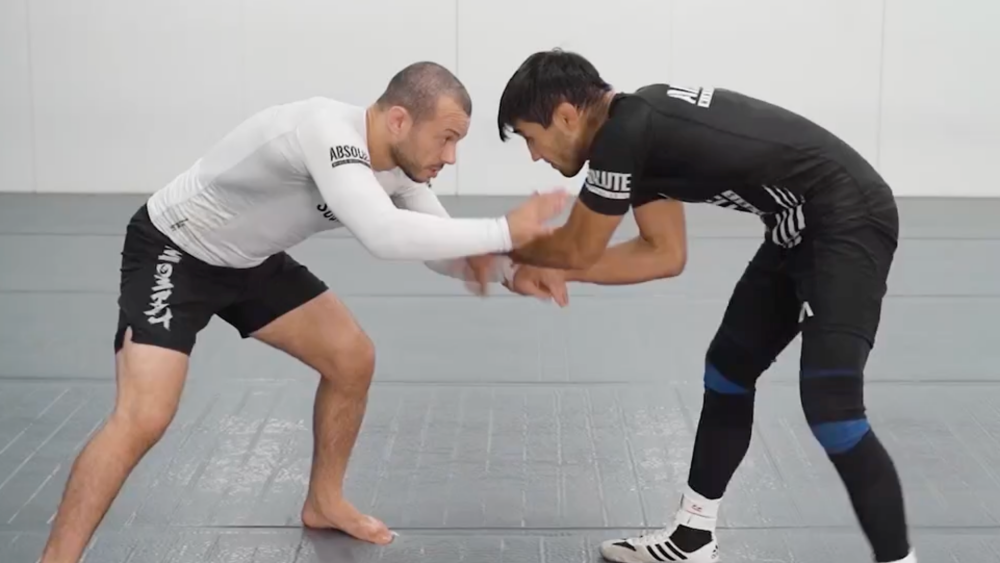 Lachlan Giles was born on June 17, 1986, in Victoria, a southeastern state in Australia. Inspired by Jet Li's movies growing up, Lachlan took Kung Fu classes as a teen. Lachlan started his interest in combat sports at this point. After about a year of training, he started watching tapes of Royce Gracie's fights in the early days of the UFC. This sparked the fire within him and became the catalyst for his move to Brazilian Jiu-Jitsu.
Lachlan's first Jiu-Jitsu instructor was Tyron Crosse, who trained him from white to purple belt. Unfortunately, as in the case of most BJJ practitioners, injuries happen. Lachlan was forced to stop training for a year because of a severe knee injury. Upon his return, the local BJJ academy switched to a new coach: John Simon. He promoted Lachlan to brown and black belt in 2012.
Lachlan dabbled in teaching classes at Renegade MMA in 2013. Quickly progressing as an instructor, Lachlan focused on coaching at Absolute MMA, a gym located in Melbourne under head coach Thiago Stefanutti. With Thiago's quick but heavy influence on Lachlan's game, he awarded him his first degree as a black belt.
Absolute MMA opened yet another academy in St Kilda in 2014 and invited Lachlan to become an instructor, where he still teaches as of this writing.
Competitive Career
Lachlan Giles is an ADCC Bronze Medalist, 3-time ADCC Asia & Oceania Trials Champion, and IBJJF World Championship No-Gi Bronze Medalist. He has been an IBJJF Pan-Pacific Champion (weight class and absolute) for two consecutive years. At this time, Lachlan's most notable performances were the Kinektic Invitational 1 and the 2019 ADCC World Championships.
Kinektic Invitational 1
Kinektic Invitational 1 is a five-on-five team versus team tournament. It has a unique ruleset where grapplers must submit their opponent within the time limit. After submitting an opponent, a grappler then faces another member of the opposing team as a fresh opponent, and so on. A grappler will keep fighting until he gets submitted, or in Lachlan's case, wiping them out all by himself (unbeaten). Both athletes are eliminated if they fail to submit the other within the given time frame.
Lachlan represented Team BJJ Fanatics alongside Gordon Ryan, Craig Jones, Nicky Rodriguez, and Edwin Najmi. Lachlan's first match was against Marcelo Garcia product Mansher Khera, who recently defeated him, earning a decision victory at Polaris. However, in this match, Lachlan ended up on top, avenging his loss in style by catching a leg and pressuring forward to finish the single leg. He then threatened a leg drag pass which he used as a transition, and finished the match with a slick inside heel hook.
Right after, he faced a fellow Australian, Will Weed, who almost submitted him with a rear naked choke. Using only one hand to defend, Lachlan successfully stopped the choke and moved on top. He then passed Will's guard using a knee cut to land on the side. He then quickly converted to the mount. Lachlan attempted a mounted guillotine, which will countered with a backdoor escape. Back to his feet, Will got tripped by Lachlan, and Lachlan quickly transitioned to an inside heel hook to finish the match.
His next opponent is UFC veteran Joe Riggs. Despite the weight difference, Lachlan submitted Joe with an armbar. Lachlan attacked with his choi bar entry, attacking Joe Riggs' far arm from half guard. As soon as Lachlan stepped his top leg over Joe's far shoulder, Joe tried to roll out but was countered with an armbar as he landed.
Lachlan's fourth opponent is the opposing team's captain, Chris Lytle. Lytle landed an early takedown, and as soon as he tried to pass Lachlan's guard standing, he got his leg caught. With Lytle hopping out, trying to pull his leg, Lachlan applied an inside heel hook yet again to finish the match.
His last opponent, Ricco Rodriguez, is a former UFC heavyweight champion and an ADCC veteran. Lachlan quickly caught Ricco's right leg using his seated open guard, slowly isolating it to finish with an inside heel hook. Lachlan single-handedly swept the opposing team, submitting 5 opponents one after the other.
For the uninitiated, the ADCC World Championship is regarded as the Olympics of grappling and is held every 2 years. Many of today's biggest names rose to superstardom by winning this prestigious event. Although Lachlan fell short in his weight class, he succeeded in the open weight category by competing against the giants of the sport. Lachlan shocked the grappling world by submitting 3 opponents that previously competed in the 99kg and +99kg divisions, all by inside heel hook.
At that point, no 77kg athlete has medaled in the open weight division for years. It has yet to be done in the 66kg, and no one has done it in both the 66 and 77kg divisions in the recent 2022 ADCC World Championship.
In his first match, Lachlan fought Kaynan Duarte, one of the best grapplers of the current generation and a monster in all aspects of the game, and submitted him 3 minutes into the match. Lachlan then fought Patrick Gaudio, another top grappler in the sport, and submitted him with relative ease. Lachlan lost in his next match as he fought the best No-Gi grappler of all time, Gordon Ryan, and lost via rear naked choke. Lastly, Lachlan fought IBJJF World champion Mahamed Aly for the bronze medal match. This time, he submitted his heavyweight opponent faster than the first two heavyweights he had faced before, about 1 minute into the match.
An Intellectual Athlete
While Lachlan is well-known in the grappling world as a ruthless giant killer, he is also a man of intellect. Alongside his unassuming and humble nature, Lachlan also holds a PhD in Physiotherapy, which he completed in 2016, with peer-reviewed publications discussing patellofemoral pain. Even more so, as an intellectual athlete, Lachlan is more than capable of effectively imparting his knowledge in a clear and understandable manner. He is regarded as one of the top coaches and teachers of the modern era. Some of Lachlan's most notable students include Craig Jones, Livia Gluchowska, and rising phenoms Izaak Michell and Jeremy Skinner.
Conclusion
Lachlan Giles is an absolute inspiration to many, both inside and outside the mats. Even without his incredible achievements in the sport of Jiu-Jitsu, Lachlan is an excellent example of a Renaissance man in today's modern world: a man of thought and action.
You may also like:
BJJ Vs MMA Grappling: Similarities And Differences