Brazilian Jiu-Jitsu has had its share of superstars over the years. Most of them are pioneers of the art in terms of technical development, while others became known for their excellent performances on the competition mats.
These days, one name is synonymous with the submission grappling scene: Gordon Ryan. His dominance, especially in ADCC, only confirmed what we've known all along – that he is perhaps the best no-gi grappler today, if not of all time. Today, we'll talk about Gordon Ryan and his ascent to the top of the submission grappling world.
Background
Gordon Ryan is an American BJJ practitioner and black belt under Garry Tonon. He was born on July 8, 1995, in Monroe, New Jersey, United States. He began training in his teens under the watchful eye of Tom DeBlass and Miguel Benitez. He then moved on to other coaches within the Renzo Gracie network and trained under Garry Tonon, Tom DeBlass, and now John Danaher.
A big part of Gordon's early development as a grappler is due to his connection and friendship with Garry Tonon and Tom DeBlass. Garry, at that time, was a prominent competitor, and Tom was a highly respected fighter and coach. Gordon also started visiting the Renzo Gracie Academy in New York to train under Garry's instructor, John Danaher. His visits with John further elevated his game and were the primary catalyst to his success in the submission-only circuit and now ADCC.
He is part of Danaher's elite team of grapplers, formerly known as the Danaher Death Squad, now called New Wave Jiu-Jitsu, based out of Austin, TX. Gordon Ryan is the older brother of rising BJJ star Nicky Ryan.
Rise To Dominance
Gordon has been competing in tournaments for many years, but his run as a brown belt turned many heads. He won competitions like the Newaza Challenge, as well as the World Championships at this point in his career, and things were looking up. He received his black belt in February 2016.
Competing in the Eddie Bravo Invitational was a testbed for Danaher's submission-focused approach to Jiu-Jitsu. Garry Tonon, Eddie Cummings, and Gordon Ryan all competed in this format and prevailed dominantly. Gordon won the tournament four times. Many fans remember the EBI fondly because many of today's no-gi stars got their first major exposure in this event.
He competed in larger competitions after the EBI and achieved great success. He won the 2018 Pan No-Gi Jiu-Jitsu Championship and World No-Gi Jiu-Jitsu Championship in both his division and in the Absolute. These IBJJF tournaments are considered the pinnacle of no-gi grappling under the IBJJF ruleset. Winning the No-Gi Pans or No-Gi Worlds is an achievement not all top grapplers will achieve.
He medalled in the ADCC World Championship as well, winning silver in the 2017 Absolutes, and gold in 2017 (-88 kg), 2019 (-99 kg & Absolute), and 2022 (+99 kg & Superfight) beating the long-time Superfight Champion Andre Galvao.
Winning ADCC gold is no easy feat. It is possibly the toughest submission grappling event in the world and is known as the Olympics of grappling. The ADCC World Championship is held every two years, and many athletes from around the world train extensively in preparation for this event.
Unlike other respected tournaments, you can only qualify in ADCC by getting a direct invite or winning the European, North and South American, or Asia & Oceania ADCC trials. Each region is filled with many talented and high-level grapplers looking to make a name in the sport.
Extreme Confidence And Ability
Discussing Gordon Ryan as a competitor is always interesting because you'll see many supporters and critics come out in droves. There is no doubting Gordon's accomplishments, as his resume is one of the best we've seen in modern Jiu-Jitsu.
His controlled, almost nonchalant demeanor in competition is baffling, to say the least. He goes out there and slowly demolishes his opponent time and time again. He is one of the few active grapplers in the world who can win in all positions, whether it be by submission or simply pinning opponents to force the tap.
We still hear criticism on his decision to focus entirely on no-gi grappling, but this decision to specialize has undoubtedly paid off. It is safe to say that his technical abilities in no-gi are far ahead of the competition, and finding opponents who may beat him gets more difficult every year. Whatever people say, specializing in one aspect of grappling is certainly an intelligent and efficient approach to mastery.
Gordon's confidence is a direct result of his dedication to Jiu-Jitsu. He has spent countless hours training, competing, teaching, and basically living in the gym for years. His success is not an accident but simply an outcome of his daily grind.
Note that, like all of us, Gordon has experienced various setbacks in his career. From his debilitating stomach issues to the break-up of the Danaher Death Squad, these did not deter his drive to become the best that he could be. He continued grinding until he reached his goals, and that's always admirable.
Author Malcolm Gladwell says,
"Success is a function of persistence and doggedness and the willingness to work hard for twenty-two minutes to make sense of something that most people would give up on after thirty seconds." Gordon Ryan is a living example of this quote.
Let this be a reminder to all of us. Whatever your craft, you can become successful if you put in the work and stay consistent for as long as possible.
Conclusion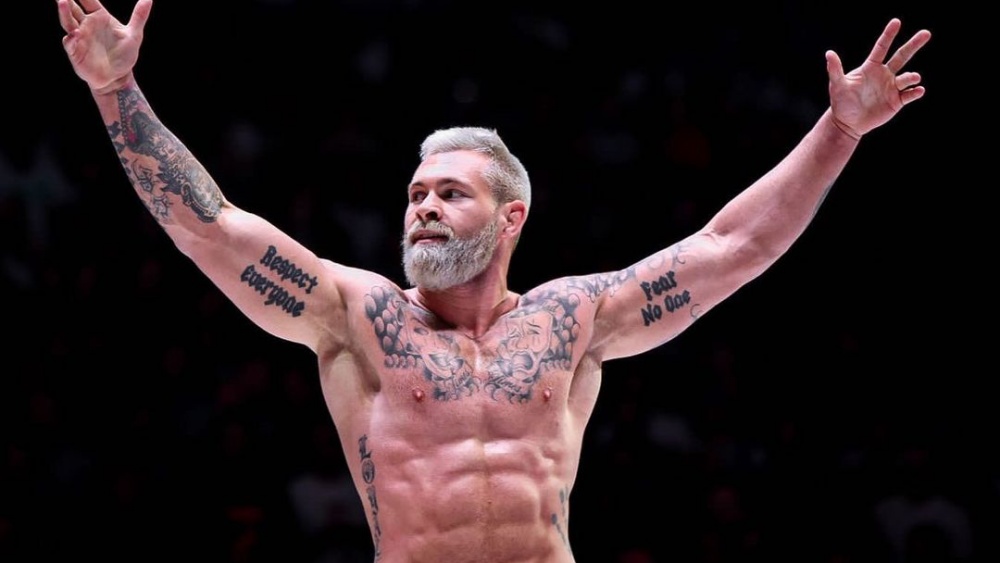 Gordon Ryan has cemented his legacy in the realm of submission grappling and BJJ as a whole. Remember that the guy is not even in his 30s and has already set many records to his name. We'll definitely see him compete and win for many years to come.
Gordon and the rest of the younger generation are poised to elevate our sport to greater heights. We are slowly seeing Jiu-Jitsu become mainstream, and we are incredibly excited for what the future holds.
You may also like: