Learning a martial art provides many benefits for children, like giving them a confidence boost, making them more sociable, and improving their self-confidence. Martial arts also teach kids how to stand up to bullies without getting into a physical altercation.
The benefits of children learning martial arts don't stop there, though; martial arts help children to master themselves. It shows them how to control their emotions, thoughts, responses, and actions, skills that will give the child an edge throughout their lives.
Children nowadays face many challenges that weren't a concern a few decades ago. The world is now connected via the internet, and while the internet has brought many unique opportunities, it has also made some problems like bullying worse. Gone are the days when you only had to worry about bullies while you were at school. Nowadays, the bullying often continues after school ends via social media.
Bullies are not the only thing children have to worry about as they navigate their way through life. Other issues like peer pressure, drugs, and violence can also impact a child's development.
Studies indicate that children who are involved in martial arts training tend to exhibit more proper behaviors. They are also more sociable than their peers on average, and they tend to be better at paying attention in school. Children with a background in martial arts also tend to perform better in extracurricular activities at school. Research also indicates martial arts classes can be beneficial to violent teens with dysfunctional family relationships.
Martial arts can serve as a haven for children from broken homes to develop positive relationships with instructors who often serve as father or mother figures. These troubled children learn the importance of values of like respect and self-discipline as they observe how their training partners and instructors
How martial arts teach children to be more diligent
Let us take a look at some of the ways signing up your child for martial arts classes teaches them to be more diligent versions of themselves:
1) Teaches the child the importance of setting goals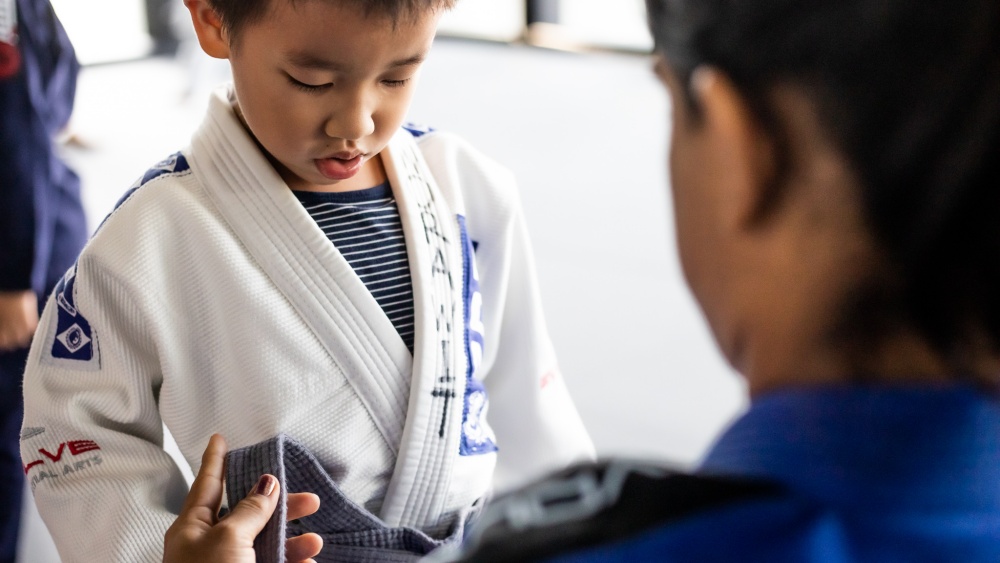 Most martial arts for kids programs such as Brazilian Jiu-Jitsu have a belt ranking structure that typically starts with a white belt to denote the least skilled students and black belts for the most advanced students. This ranking system encourages children to work hard towards reaching the next level.
Instructors typically give their students a list of requirements they have to meet to advance to the next belt. This gives the child a goal to work towards, and their confidence grows every time they get a new belt. Teaching a child the importance of setting goals carries over to other aspects of their lives.
2) Improved focus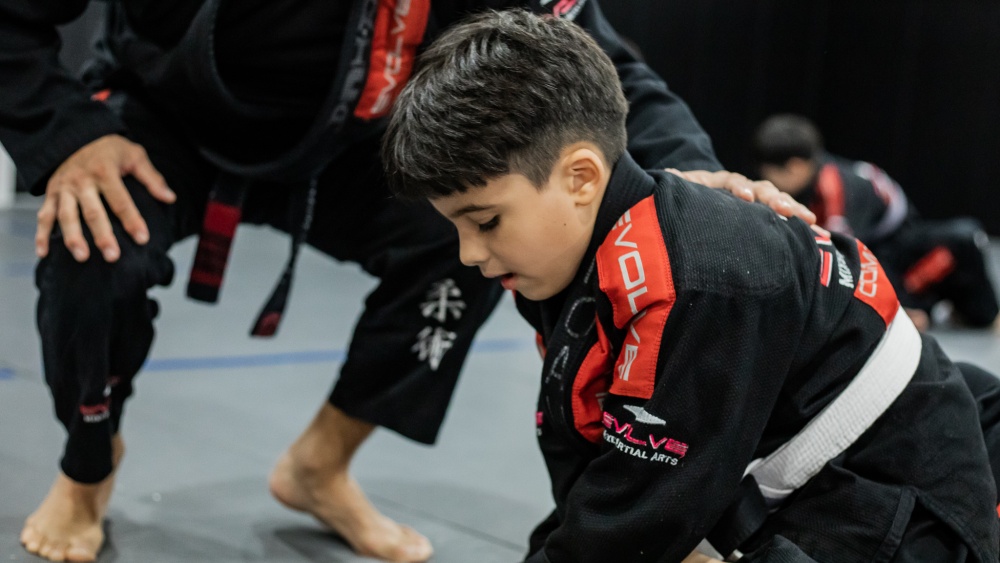 Martial arts training for kids teaches them how to focus all their energy on singular tasks like punching the mitts with a strike. The child has to concentrate on performing such tasks while maintaining proper form and focus. Try to punch a mitt while distracted or with poor technique, and there's a good chance the punch will miss the target.
Practicing martial arts techniques teaches the child the importance of concentrating on tasks in front of them and doing things the right way.
3) Improved discipline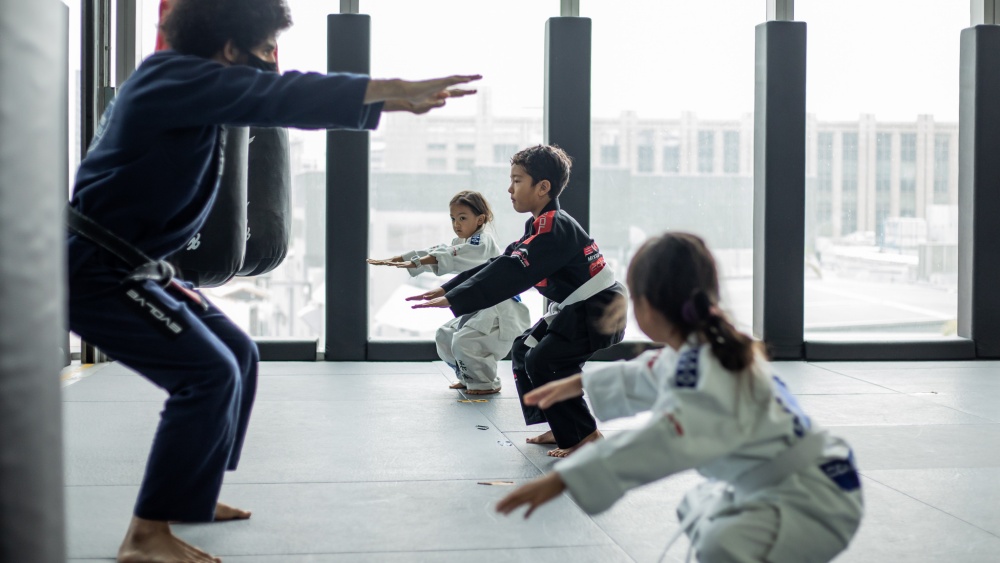 Martial arts instructors can be strict when they need to be. Bad habits like chatting during lessons or not paying attention while the instructor breaks down techniques are quickly called out. Children also get to watch their peers who might be more disciplined than they are, move through the ranks faster due to their extra effort. It gives the child a real-life example of the benefits of being disciplined in everything thing they do.
The child's commitment to working hard intensifies as they start to reap the benefits of being disciplined with their training. Techniques they might have once struggled with eventually become easy thanks to the countless times they drilled them. A light bulb goes off in the child's head as they realize they can be good at anything if they are willing to put in the effort it takes.
4) Increased motivation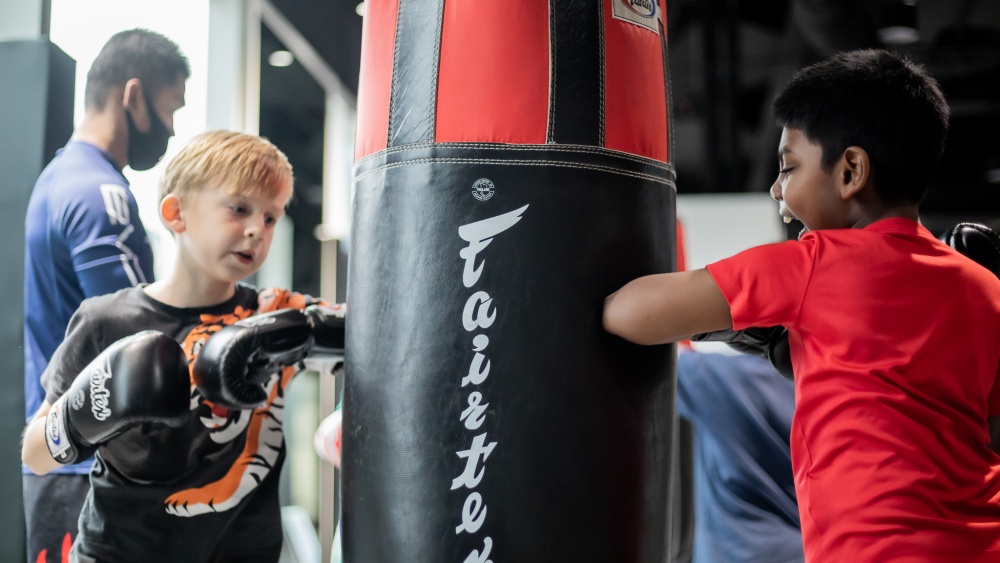 Martial art teaches children the importance of setting goals, leading to them putting more effort into other things they do. The child's improvement as a martial artist shows them that hard work pays off and gives them extra motivation to set goals in other aspects of their lives.
The motivation the child gets from their training partners also serves as a source of motivation. The encouragement and push they get from their instructors give them an extra push to accomplish more things.
The child's motivation will continue to grow as they strike off more goals on their list. Goal-setting and working towards goals often become part of the child's personality as they enter adulthood.
5) Teaches the importance of respect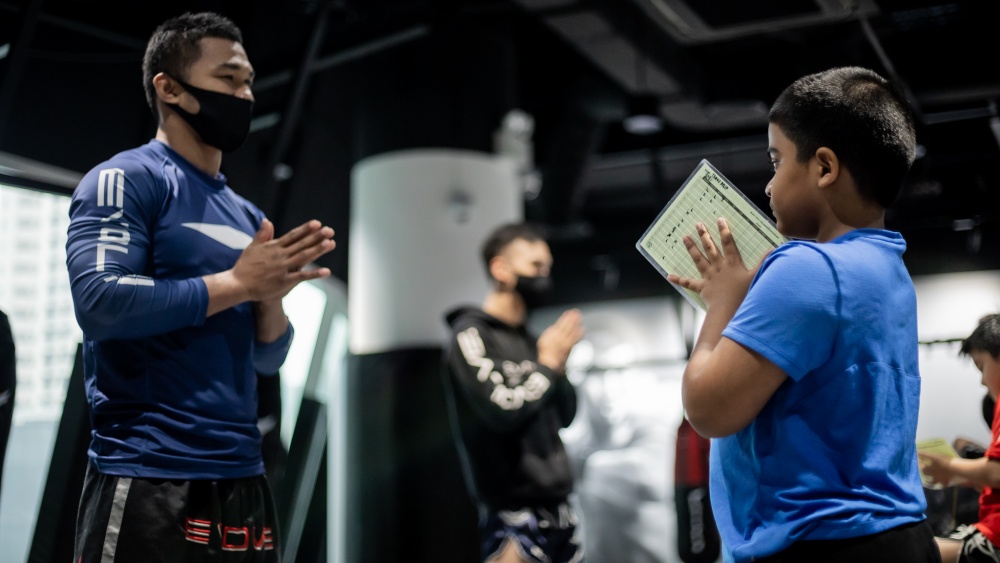 Respect is huge when it comes to learning martial arts. Students have to be respectful to their training partners and their instructors. They are expected to be quiet while lessons are being taught and pay attention to the details in the instructions. These small details are often the difference between executing a technique effectively or struggling to pull it off.
Children who train martial arts tend to become more respectful thanks to their experiences in the dojo. These improved understanding of the importance of respect carries over to interactions the child has with their parents, authority figures, and teachers. The child also learns to be more respectful with their peers, which helps widen their social circle.
6) Increases confidence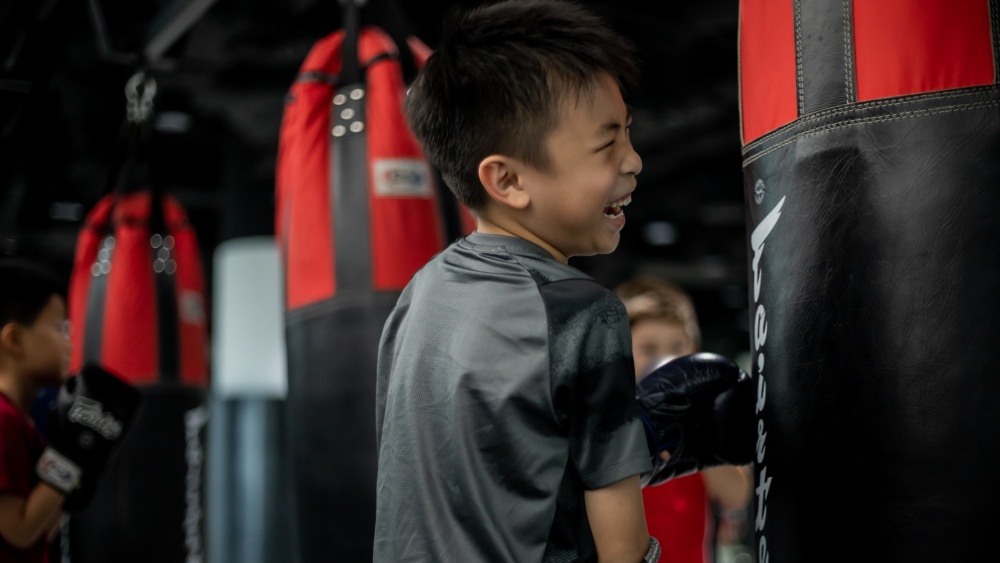 Martial arts help to build a child's body and mind. Their confidence goes up as they see their bodies become stronger and their mind becomes sharper. They also learn practical techniques they can protect themselves with if the need ever arises.
It makes the child feel more confident about themselves as they interact and relate to the world around them. Increased confidence allows a child to enjoy a broader range of experiences, picking up new skills. For example, a child that might have been reluctant to participate in sports at school might have a change of mind as they become more confident about their physical and mental abilities due to their martial arts training.
Give your child the best start possible
Martial arts classes help prepare your child for many of the challenges they will face as they navigate the world they live in. Bring your child to one of Evolve MMA's complimentary introductory classes to give them a chance to find out if martial arts is right for them.
Book your complimentary trial class with our World Champions below!
If you have any other questions regarding Evolve MMA and the programs we offer, you can get in touch with our membership executives at the following locations:
Evolve MMA (Far East Square)
26 China Street
Far East Square #01-01
Singapore 049568
Phone: (65) 6536 4525
Evolve MMA (Orchard Central)
181 Orchard Road
#06-01 Orchard Central
Singapore 238896
Phone: (65) 6536 4556
Evolve MMA (KINEX)
11 Tanjong Katong Road
#02-52 KINEX
Singapore 437157
Phone: (65) 6288 2293
Evolve MMA (Clarke Quay Central)
6 Eu Tong Sen Street
#04-18 Clarke Quay Central
Singapore 059817
Phone: (65) 6226 2150
Evolve MMA (Star Vista)
1 Vista Exchange Green
#02-26A The Star Vista
Singapore 138617
Phone: (65) 6539 9590