Humility is a very important human trait that all people should exercise in their lives. Being humble means you aren't too big for any lesson that may come your way. In fact, some say humility is even more important than confidence.
The core significance of being humble is that humility keeps you constantly receptive to opportunities for improvement. Exhibiting humility empowers us with self-control, knowing our limits, being externally aware of our surroundings, and being receptive to constructive criticism.
One of the biggest human traits that martial arts develops in practitioners is humility. Through constant training, we learn to be humble because we understand its importance in our learning journey. In order to achieve our full potential, practicing humility during training is paramount to success.
Humility teaches us to be grateful for what we have and the experiences we go through. This is amplified especially during training, where being humble provides a clear path to mastery.
Do you want to understand how humility plays a huge role in martial arts training, and how you can get the most out of your learning by being humble? Today, Evolve Daily shares three reasons why humility is one of the most important aspects of martial arts.
1) Humility Is The Key To Learning
In martial arts, learning is at the very core. Traversing the steep slopes of training from beginner to mastery is made increasingly difficult the further along you get. One surefire way to keep improving is being humble and listening to your coaches. You'll soon learn that humility is the key to learning and developing your skills.
Often, people can get caught up in their own self-belief. This is one instance that proves humility is a much better trait than confidence, although confidence in the right intensity is also an important component of success. However, humility ensures that you are always receptive to correction and criticism, especially from those with more experience.
Simply put, humility is the greatest asset for self-improvement. It is one of the most underrated virtues. Being humble keeps balance within our lives by managing our successes with our failures.
Make sure you are constantly listening to your coaches and don't take offense when they point out something that you are doing wrong. Take it as an opportunity to correct your technique until you get it perfect.
The truth of the matter is that humility is a characteristic of a real martial artist. Those who lack humility will never truly reach their potential.
2) You Become More In Tune With Your Weaknesses
Humility provides us with an inside look into our own physical and mental state. By knowing and understanding our capabilities — what we are good at, what we aren't particularly too good at — we are able to discover our weaknesses and areas of improvement. This heightened sense of self-awareness gives us the power to improve on areas where we are lacking.
Humility is the catalyst for improved inner well-being. By being humble, successes are amplified and are so much more fulfilling, while losses and failure lose their impact. You don't get frustrated as much with setbacks and you always treat them as opportunities to enhance yourself.
Furthermore, combining humility with the right amount of motivation gives us the ability to turn any energy into positive energy, fueling us along in our martial arts journey.
During our training, we often focus too much on our strengths. At the highest level, however, we must look deep into our own selves and face our weaknesses head-on. It is a tricky ordeal whenever we are faced with the reality of where we must improve. This is where humility is important; it allows us to accept our faults and failures much easier.
Embracing our weaknesses and understanding how to turn them into strengths is a huge part of martial arts.
3) You Begin To Understand Where To Improve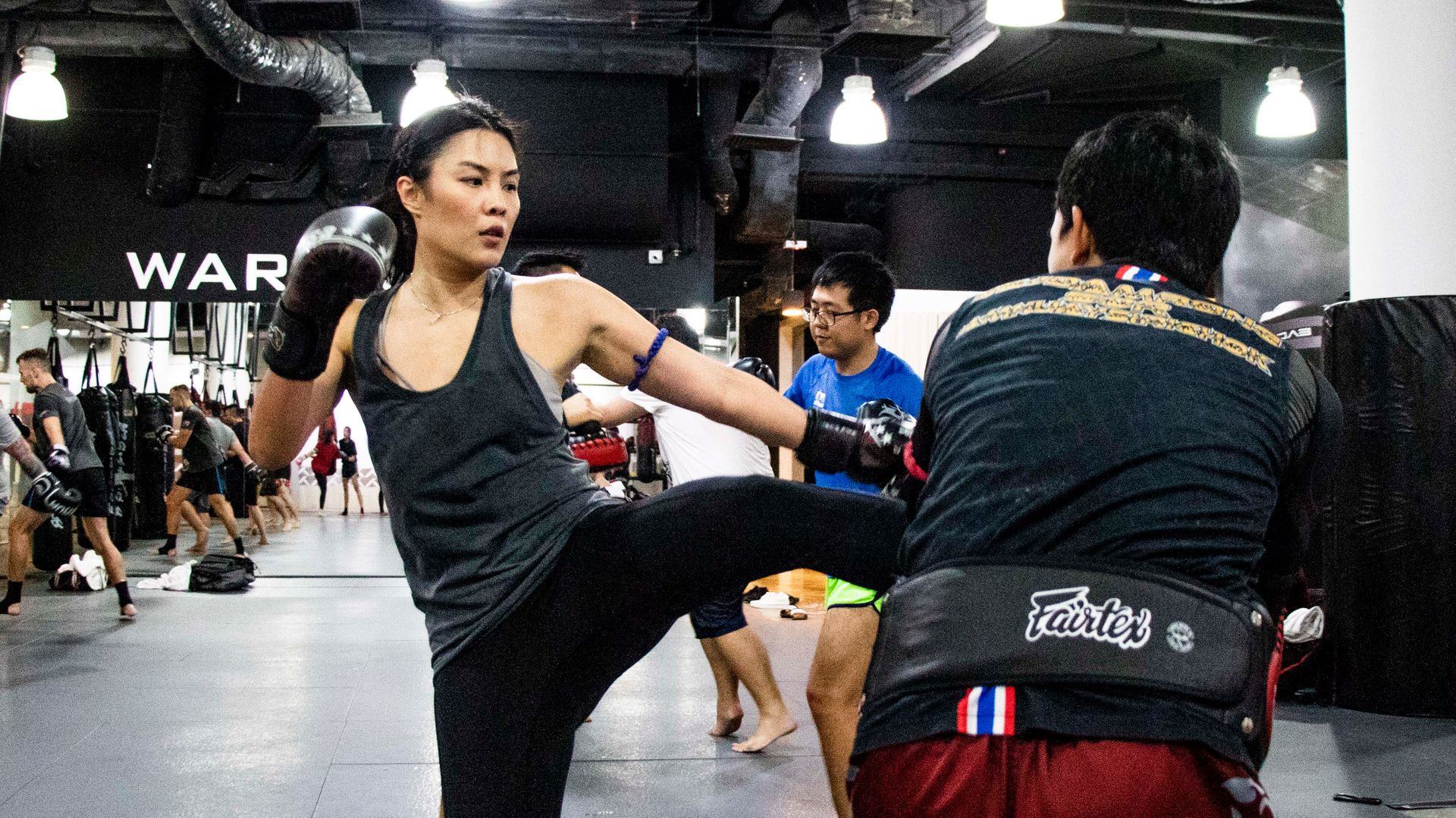 Lastly, never confuse confidence with skill. They don't always go hand-in-hand. Sometimes, a false sense of confidence can actually mask the lack of skill. By being humble throughout training, we are given a better understanding of what to improve upon.
The further we develop as martial artists, the better we get and subsequently, the more confident we get. Although one is borne from the other, skill and confidence are not synonymous with each other.
So how can you tell the difference? By maintaining just the right amount of humility. Strive to gain humble confidence — this is the secret to success. Even if you exhibit extreme skill in something, you can be confident in what you have achieved, but at the same time, you can remain humble enough to know there is always room for improvement.
And that really is the core of what being a martial artist really is. Being a martial artist means improving at least 1% each day. By being humble and practicing true humility, we are able to achieve this self-improvement at a much higher rate.
Humility, skill, confidence — one after the other they are developed. It is okay to be confident, but always remember to be humble as well. The skill is a by-product of both.
So, if you're looking to develop humility to become the best version of yourself possible, give martial arts a go!
Book your complimentary trial class with our World Champions below!
If you have any other questions regarding Evolve MMA and the programs we offer, you can get in touch with our membership executives at the following locations:
Evolve MMA (Far East Square)
26 China Street
Far East Square #01-01
Singapore 049568
Phone: (65) 6536 4525
Evolve MMA (Orchard Central)
181 Orchard Road
#06-01 Orchard Central
Singapore 238896
Phone: (65) 6536 4556
Evolve MMA (KINEX)
11 Tanjong Katong Road
#02-52 KINEX
Singapore 437157
Phone: (65) 6288 2293
Evolve MMA (PoMo Mall)
#03-11 PoMo Mall
1 Selegie Road
Singapore 188306
Phone: (65) 6337 0082