With so many new gym facilities popping up, it has become easy to choose a boxing gym in 2022. Despite a variety of options, you want to choose a boxing gym that's right for you and one that suits your needs.
Just in case you haven't heard about the 'sweet science', boxing has been one of the most beloved combat sports for decades. In fact, it's one of the oldest. Boxing dates back to the 3rd millennium B.C., when ancient Egyptians used to wrap their hands and fight with their fists for sport.
It certainly comes as no surprise how much people have fallen in love with boxing. In recent years, boxing has also transformed itself from the sport of pugilism to a viable health and fitness option for those looking to keep healthy and fit. Finding a boxing gym to attend a boxing class is one of the most popular choices today for many fitness enthusiasts.
However, there are many factors you should consider in choosing a boxing gym. If you're having trouble whittling down your options, we've come up with a few points for you to take in mind. This should help narrow down your list as you choose the right boxing gym to join.
Today, Evolve Daily shares how to choose a boxing gym and what you should watch out for.
1) Accessibility
The most important factor in choosing a boxing gym, is the gym's accessibility. You want to choose a boxing gym that is in close proximity to either your home or your place of work. It should be easy to get to and from.
Your chosen boxing gym should be easily accessible for when you need a quick workout on the weekends. It should also be on your commuting route to and from the office, close enough for you to easily head on over to the gym for a workout before or after office hours — sometimes even close enough for you to sneak in a workout on your lunch break.
Gyms with multiple locations under a single-membership structure are best, as you have many options to choose from with regards to where you want to work out.
Lastly, it has to be easily accessible by public transportation. The most important thing is that the gym has to be accessible enough for you not to be lazy and skimp on gym time.
2) Quality of Instruction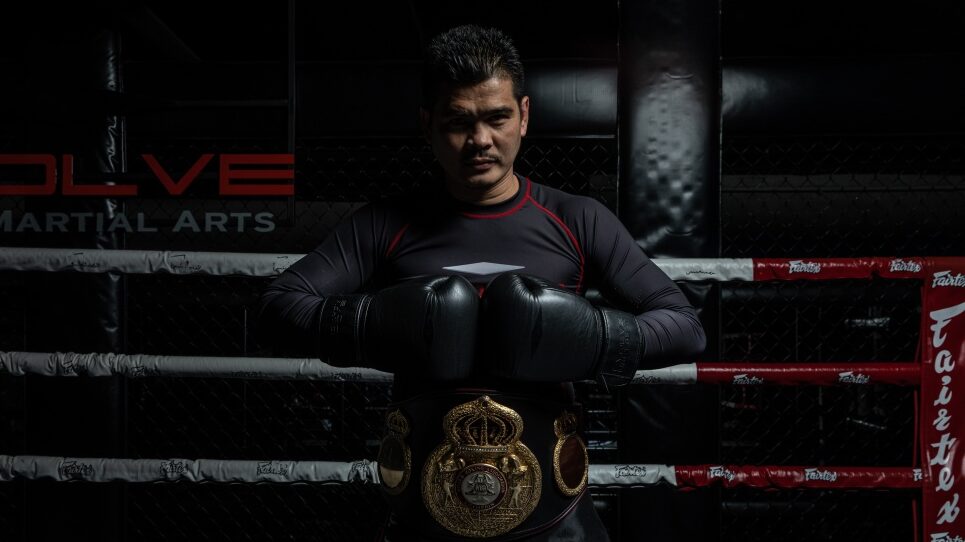 The boxing gym you choose is only as good as the people who teach there. That makes the quality of instruction very important. After all, your instructors are responsible for laying down the foundation of your techniques.
You want to look at credentialed instructors with actual fight experience at the world championship level — people who've been at the top and who know what to expect in every corner of the ring. These kinds of instructors will bring out the best in you.
Furthermore, they understand the struggles and challenges you will inevitably face along the way, at every juncture, whether you're an advanced practitioner or just starting out.
Most importantly, instructors should be accommodating and approachable. They should be available to teach when you have questions and correct your mistakes without being condescending. The best instructors unleash your greatness.
Many boxing gyms offer trial classes and sessions for you to get a feel for training, to see if it's right for you.
3) Community and Culture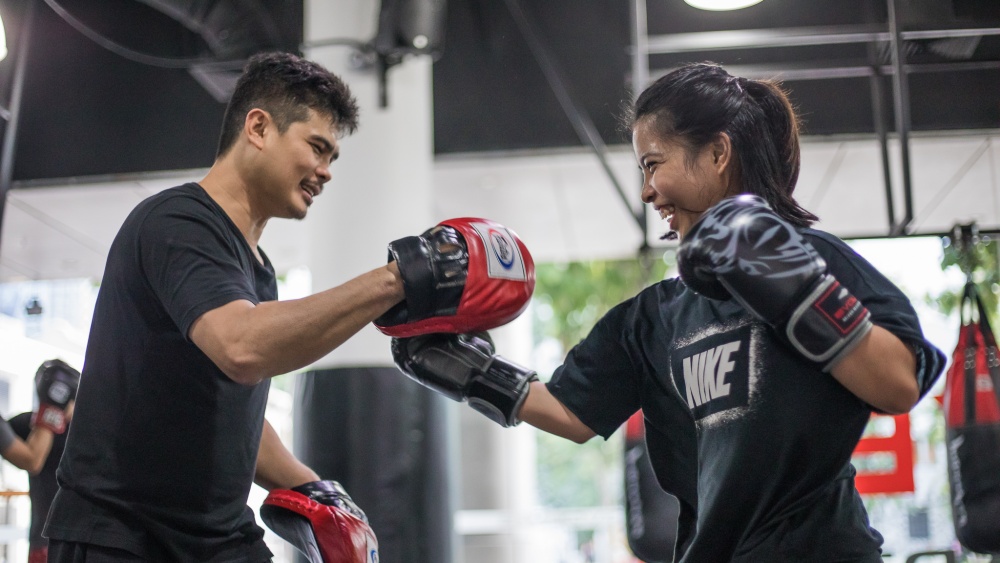 Just as important is the community and culture. The people you train with, your gym mates, all contribute to your complete experience. Students should be respectful and courteous. They should be open and friendly. The right boxing gym will foster this sort of environment. The wrong one will allow bad apples to flourish, so choose your boxing gym wisely.
The class environment should feature a positive setting, conducive to learning and improvement. Most importantly, it should be open to accepting beginners.
The best boxing gyms group students of varying skill levels together. Beginners train with beginners, and advanced practitioners with advanced practitioners. This way, you can learn and grow at your own pace. You can go through training while focusing on building your foundation, and then take on new challenges when you're more comfortable.
4) Equipment and Facilities
Last but not least, and also very important, is a boxing gym's equipment and facilities. For the premium that you pay, you will want your boxing gym to be complete with training materials and gear. That means having enough heavy bags, jump ropes, punch mitts, and the like for students to use without having to fight over equipment.
There should be enough space for a class to take place, and enough space for solo practitioners to train alone at the same time. No one wants to train in a crowded gym where you can't focus.
But perhaps the most important of all is that the gym must maintain a level of cleanliness, especially in these times. It doesn't have to be spotless, but gym-goers have to have the peace of mind that equipment and facilities are consistently cleaned and disinfected.
Looking for a boxing gym in Singapore?
Here at Evolve MMA, we pride ourselves as the #1 boxing gym in Singapore.
We have multiple gyms across the island, most of them being centrally located and all of them easily accessible by public transport.

We take great pride in having WBA Boxing World Champion Drian Francisco as our Head Instructor, ensuring we deliver world-class boxing instructions.

Evolve has a family-like culture. All of the staff and World Champions at Evolve do their best to create an environment where people from all walks of life can enjoy martial arts together. We also offer differentiated classes for boxing beginners and intermediate learners.

Evolve offers modern state-of-the-art facilities in all our academies. Evolve has always maintained the highest standard of hygiene and cleanliness and will continue to do so; with hourly cleaning and sanitizing of equipment and areas across the facilities.
If you are looking for a boxing gym in Singapore, do consider Evolve MMA and sign up for a free boxing trial class today!
Book your complimentary trial class with our World Champions below!
If you have any other questions regarding Evolve MMA and the programs we offer, you can get in touch with our membership executives at the following locations:
Evolve MMA (Far East Square)
26 China Street
Far East Square #01-01
Singapore 049568
Phone: (65) 6536 4525
Evolve MMA (Orchard Central)
181 Orchard Road
#06-01 Orchard Central
Singapore 238896
Phone: (65) 6536 4556
Evolve MMA (KINEX)
11 Tanjong Katong Road
#02-52 KINEX
Singapore 437157
Phone: (65) 6288 2293
Evolve MMA (Clarke Quay Central)
6 Eu Tong Sen Street
#04-18 Clarke Quay Central
Singapore 059817
Phone: (65) 6226 2150