As the "Art of Eight Limbs" grows in popularity the world over, Muay Thai gyms are popping up everywhere.
Budding nak muays are spoiled for choice when it comes to picking somewhere to train. If you don't know what to look for, it might be difficult to decide what's right for you.
Without expert knowledge, you could end up failing to keep up with a group of experts, or struggling to learn ineffective techniques from a con artist at a McDojo.
With our advice you should get everything you need to know about choosing the right place to learn Muay Thai – one that's welcoming, teaches you the skills and values of martial arts, and will help you reach your goals.
Accessibility
Before we even get started with what makes a good gym, ask yourself if you can fit the gym's timetable of classes around the rest of your professional and social life? If you're new to the sport and beginner's classes clash with your shifts at work, it may not be the place for you.
Likewise, if you have to take three buses or drive more than an hour to get to and fro training, are you prepared to make that trip multiple times a week?
If you're a dedicated nak muay, you can work around these issues, but others may want to go somewhere that's a bit more convenient.
Even if you are willing to rearrange your schedule or buy that travel pass, make sure you check out the rest of these factors to make sure it's worth it.
Reputation
Now more than ever, it's easy to get a good idea about what a gym is like before you even set foot on the mats.
If you see a busy room with a lot of smiling faces, the chances are that you're onto a winner.
Not convinced? Just ask. A lot of gyms thrive on word of mouth, so talk to people and find out what they think of your prospective training center.
You can also go online to social media or martial arts forums to do some research and discover if your targeted training center is for you.
If its members are known as 'The Murder Squad' and have a reputation for taking no prisoners in sparring, you might want to look somewhere else for your introduction to Muay Thai.
Coaches
It's important to avoid a charlatan and find an accomplished coach you like and respect.
It's always worth doing your research to find out if the head instructor is infamous for boasting about fake or dubious credentials. These guys are to be avoided.
Finding a trainer with a record of professional fights and title wins is often a good sign, but you'll never really know how good they are as a teacher until you experience their methods first-hand.
Your ideal coach is passionate about the sport and their students. They'll also be patient, attentive, and try to divide their time equally among the people they teach.
If you can find someone who welcomes you to the gym for your first session, and then takes you through some of the basics before you start the class, you could be on to a winner.
Training Partners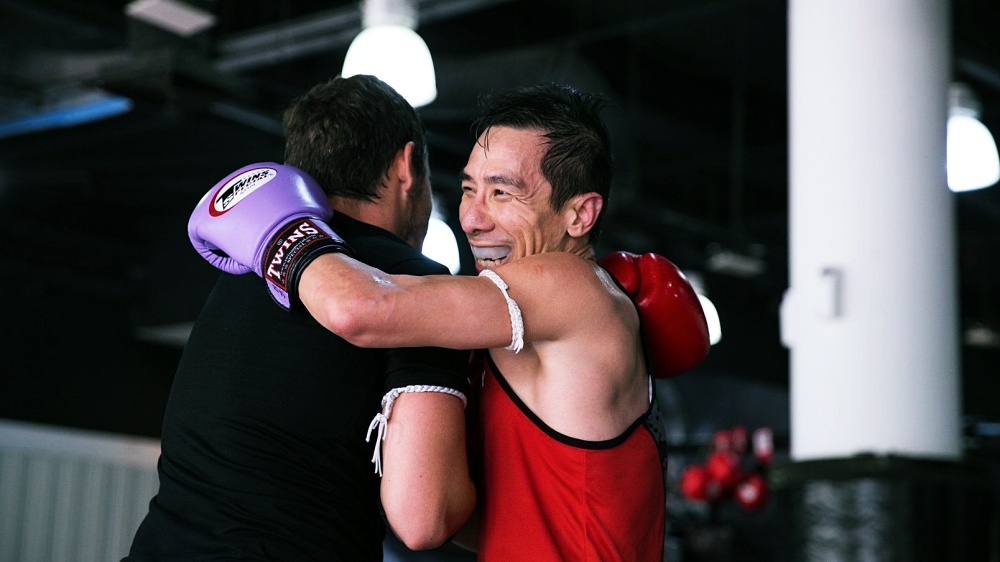 A good coach usually cultivates a gym with a welcoming environment and friendly training partners for you to practice with.
However, you need to consider more than just how friendly your teammates are when you commit to joining a gym.
It would be ideal if you can identify a good mix of skill levels among your new gym's patrons.
As a beginner, it's nice to train alongside others who are also starting out. That means you can share your martial arts journey and help each other out along the way.
At the same time, it's still good to have some higher-level training partners. Training with people who are better than you will help your evolution as a martial artist because they'll help you out and put you to the test when you're ready to spar.
It's also worth considering the size of your teammates. If you're slight and hover around five feet tall, a gym populated by giants who measure over six feet and tip the scales at 100kg may not be for you.
While it's not impossible to train with much bigger or smaller teammates, both you and your training partners will need to make big adjustments for pad work and sparring.
Some women may also prefer all-female classes, but this is not always possible at a lot of smaller gyms.
However, that shouldn't put anyone off. Women's participation in Muay Thai is growing all the time, so mixed classes are common, and most of the men are not half as scary as they look.
Equipment & Facilities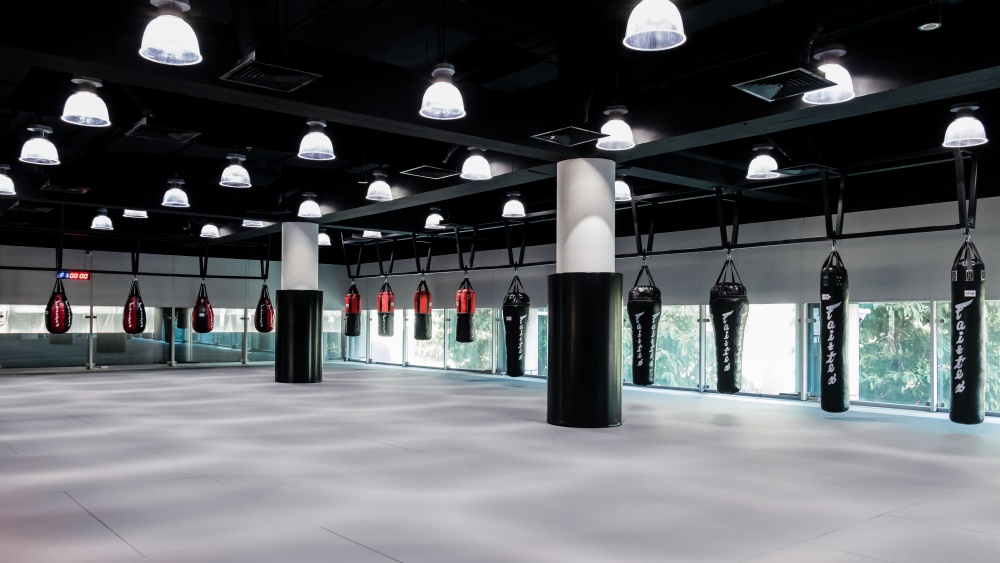 A gym full of brand new equipment is no substitute for quality in other areas.
Rows of heavy bags, a full-sized ring, and racks of brand-new mitts look great, but one coach with a sharp mind and a pair of Thai pads is far more effective than one who has all the gear, but no idea.
With that said, it's a bad sign if the equipment is bursting at the seams and leather is peeling off all over the mats. If the gym owner doesn't look after that, do you expect them to look after their students?
You can at least expect for there to be enough Thai pads to go around, and a few pairs of gloves to loan to beginners for their first few sessions.
However, you'll want to quickly get your own stuff, because that second-hand kit smells really bad.
Your Goals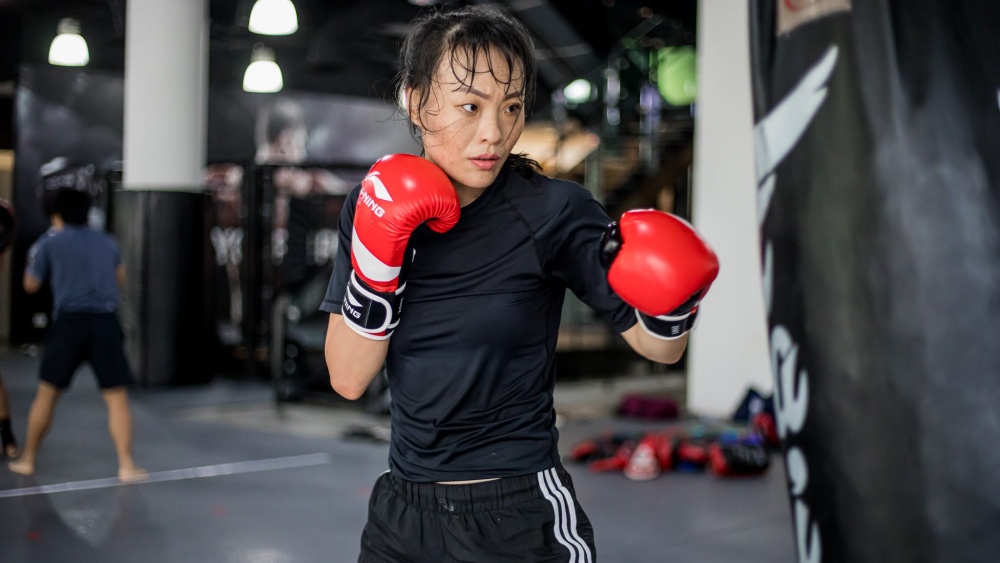 Finally, does the culture at the gym match up to what you want to get out of it.
By now, you'll probably have established whether it's a good place for beginners, but what about your plans beyond your first few weeks of training?
If you want to compete, ask whether that will be possible. If your gym is active in interclub competitions, regularly has fighters competing, or even promotes its own events, you're in the right place.
You might also want to know if there's an active social element among members. Muay Thai gyms are great places to make friends if you're new to an area, so ask if there are regular events that everyone gets involved with.
If you are looking for the best Muay Thai gym in Singapore, join us and sign up for a complimentary trial class today!
Book your complimentary trial class with our World Champions below!
If you have any other questions regarding Evolve MMA and the programs we offer, you can get in touch with our membership executives at the following locations:
Evolve MMA (Far East Square)
26 China Street
Far East Square #01-01
Singapore 049568
Phone: (65) 6536 4525
Evolve MMA (Orchard Central)
181 Orchard Road
#06-01 Orchard Central
Singapore 238896
Phone: (65) 6536 4556
Evolve MMA (KINEX)
11 Tanjong Katong Road
#02-52 KINEX
Singapore 437157
Phone: (65) 6288 2293
Evolve MMA (Clarke Quay Central)
6 Eu Tong Sen Street
#04-18 Clarke Quay Central
Singapore 059817
Phone: (65) 6226 2150