When we hear the term "champion", we immediately think of elite athletes and individuals who have reached the pinnacle of their sports. Although it may sound intimidating to many, becoming a "champion" is a very achievable feat. It is a distinction that can be accomplished by almost anyone, provided that they make the necessary sacrifices to achieve it. After all, every champion has to start from somewhere.
In this article, we will discuss 10 sure-fire ways to help you achieve "champion" status – in life, in the ring, in the cage, and on the mats.
1) HARD WORK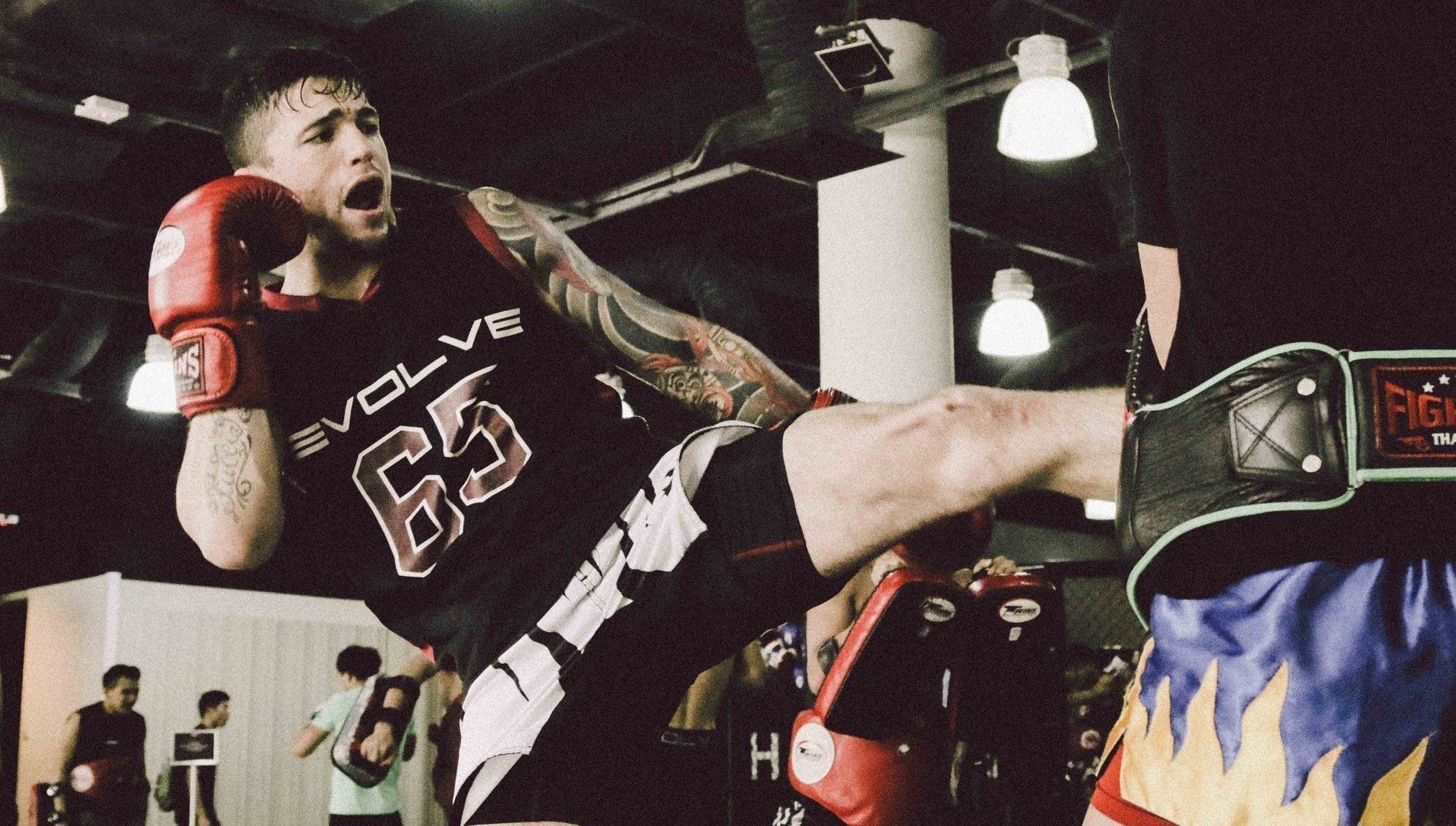 In his book "Outliers: The Story of Success", Malcom Gladwell states that the key to success in any field is practicing a specific task for a total of around 10,000 hours. In other words, if you train Brazilian Jiu-Jitsu, Muay Thai or MMA for 3 1/2 hours a day, 6 days a week for 10 years, you will become a master.
For Prof. Bruno Pucci, winning his first World Championship was no easy feat. He had been training Brazilian Jiu-Jitsu everyday, twice a day since he was a young boy. Although it may sound intimidating, it makes us realize that there are no shortcuts to becoming a "champion". Hard work is the only sure fire way to become a champion.
2) PASSION
How bad do you want it? This is the question you must ask yourself before undertaking any serious pursuit. According to Evolve MMA CEO Chatri Sityodtong, passion is the key to determining whether or not you will succeed in your career. He says that if you are passionate enough about your goal, devoting everything to it will come naturally. Your life has to revolve around your goal, and not the other way around.
3) KEEP LEARNING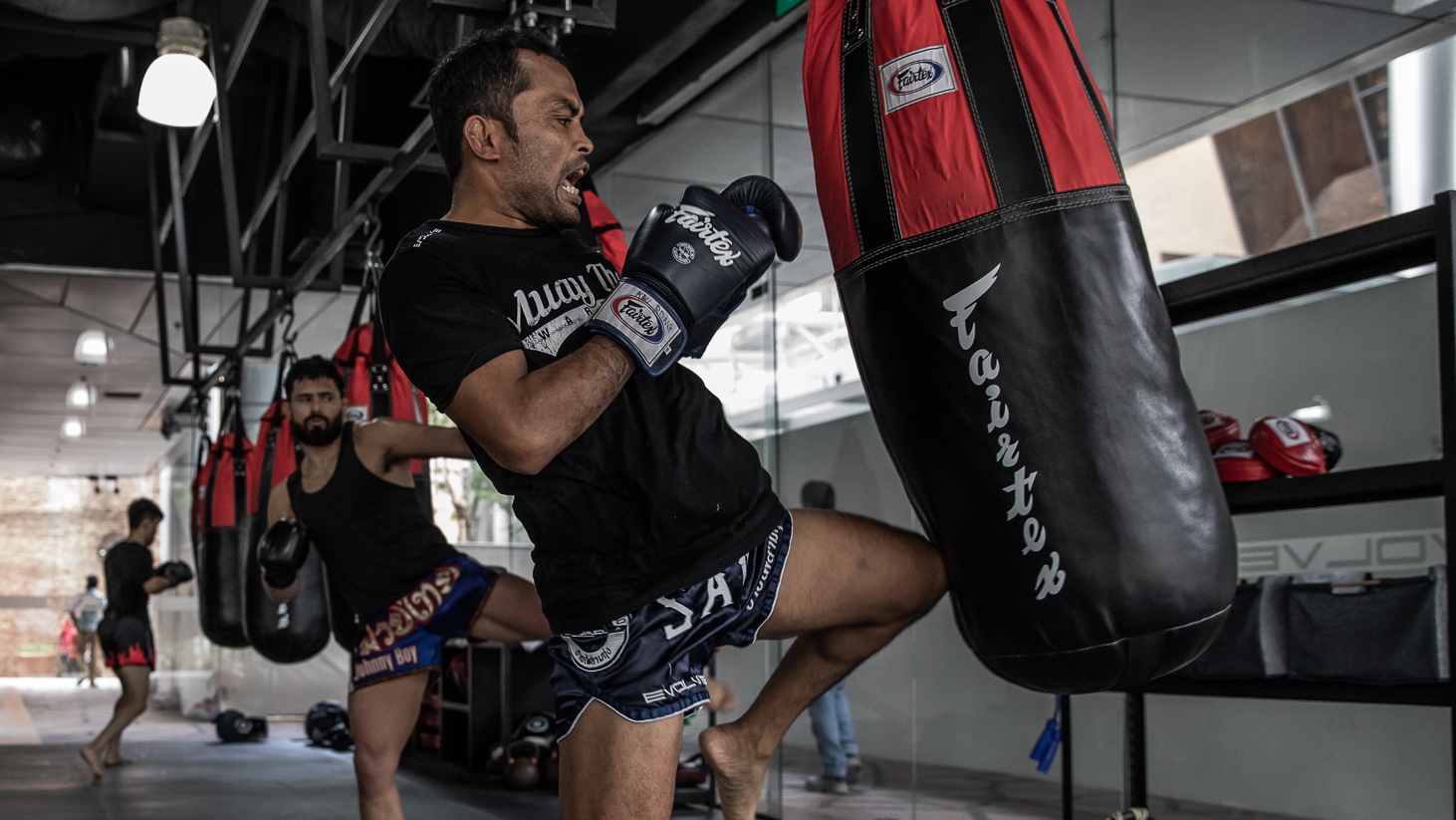 Let's say you've done your 10,000 hours of work, and you are officially an expert. What's next? Should you stop while you're ahead? The learning process should never stop. We should continue to improve ourselves, at least 1% every day. Through continuous learning, we are exposed to new knowledge and challenges that not only make us better athletes but more well rounded individuals as well.
For Kru Dejdamrong Sor Amnuaysirichok, being a World Champion Muay Thai fighter wasn't enough to satisfy his competitive drive. Despite his 282 professional Muay Thai fights and numerous accolades, Dejdamrong decided to give professional MMA a shot. By opening himself up to learning other forms of martial arts, he has become a truly well-rounded martial artist.
4) HAVE A MENTOR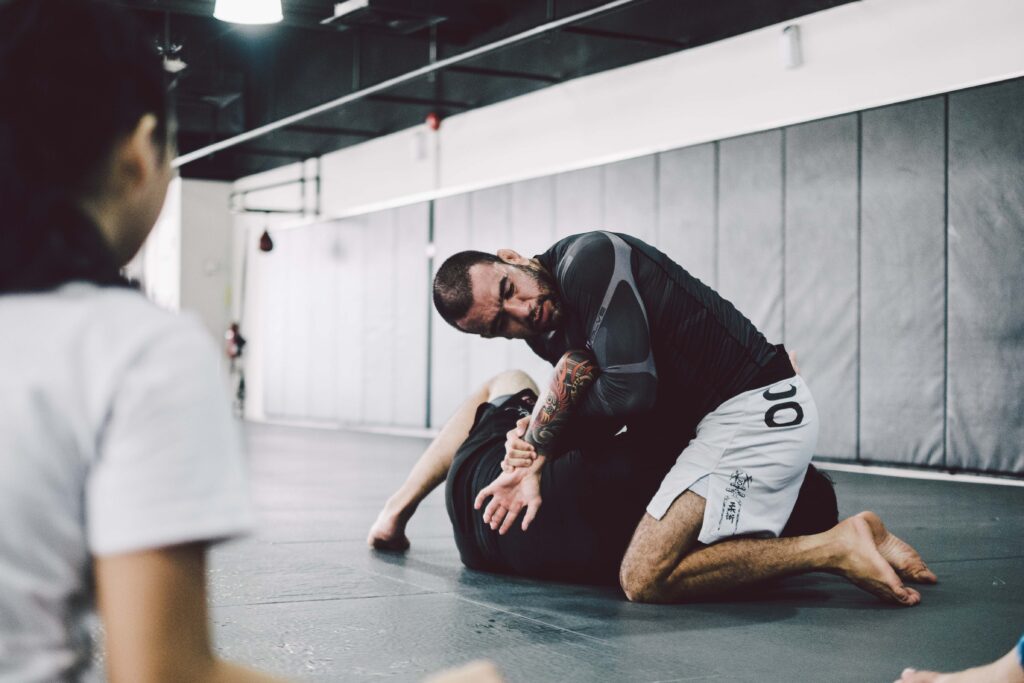 Everyone needs a mentor to help guide them on their path to success. Choose a mentor that has already accomplished what you want to. You can learn from their mistakes and emulate the qualities that led them to their success. You can incorporate their work ethic, daily habits, and skills into your own life.
For Prof. Leandro "Brodinho" Issa, his long time mentor has been Prof. Roberto "Gordo" Correa de Lima, one of the most notable figures in Brazilian Jiu-Jitsu. Known for being a fixture in the Brazilian Jiu-Jitsu competition scene, Prof. "Gordo" served as a mentor for Prof. "Brodinho" on his journey to becoming a BJJ World Champion.
5) ADD TO YOUR ARSENAL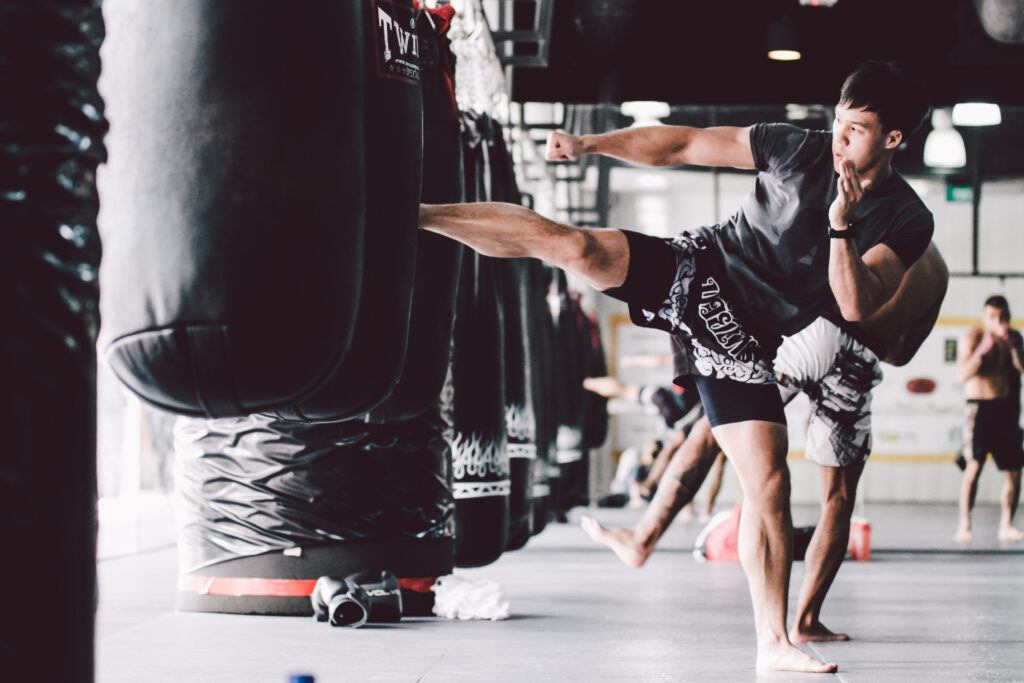 According to Eddie Ng, Evolve MMA's WarriorFit instructor and ONE Championship superstar, strength and conditioning plays a big role in determining whether or not you can become a champion. By giving yourself an edge over your competitor, whether it is in endurance or strength, you give yourself a greater chance of succeeding.
This can also be applied in our daily lives. Whether we are enriching our knowledge through studying or trying to eat healthier, we should always be striving to improve. Never stop evolving!
6) LEARN FROM DEFEAT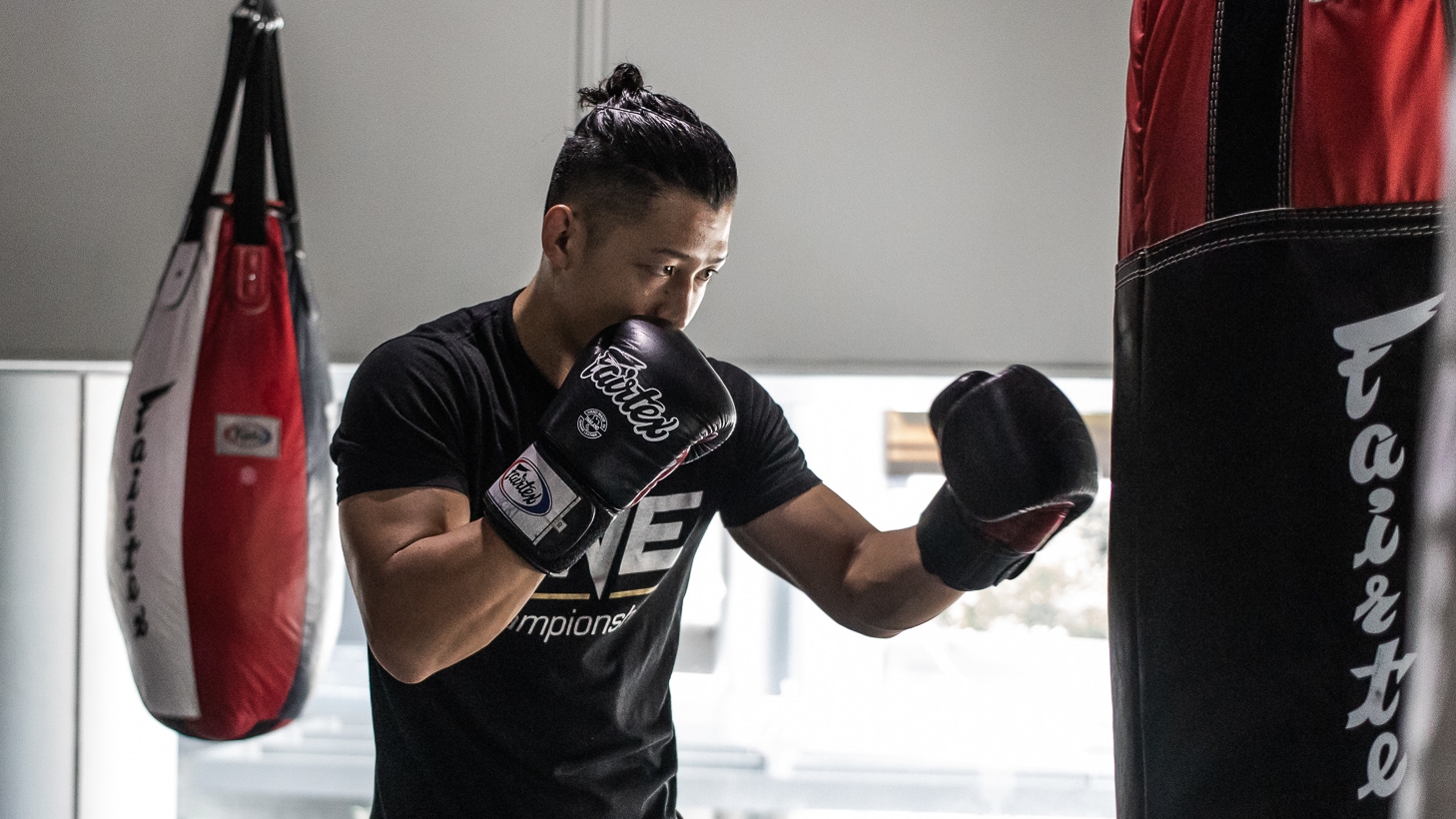 How you deal with defeat truly defines the kind of person and athlete you are. Life is full of uncertainty and defeat is inevitable. How you survive and deal with adversity shows how strong you truly are.
Kyokushin Karate World Champion Hiroki Akimoto refused to let his first professional kickboxing loss get the best of him. Instead of giving up, Hiroki chose to move on and use his loss as motivation to do better. Hiroki's resilience paid off, and he emerged victorious in his comeback fight.
7) SURROUND YOURSELF WITH OTHER WORLD CHAMPIONS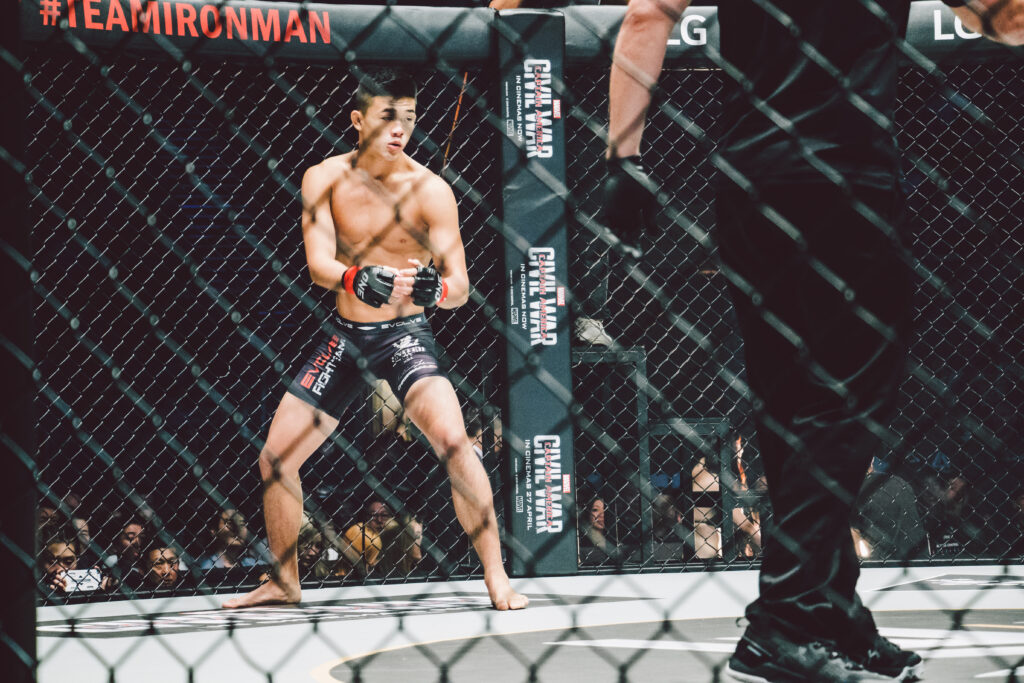 By surrounding yourself with people who push you to your limit and demand the very best, you will be influenced to follow their lead. They will teach you that you are capable of much more than you believe.
For Christian Lee, growing up with an older sister who is a World Champion motivated him to become better. By following his sister's lead, Christian continues to prove that he is truly capable of great things.
8) KNOW YOUR STRENGTHS AND WEAKNESSES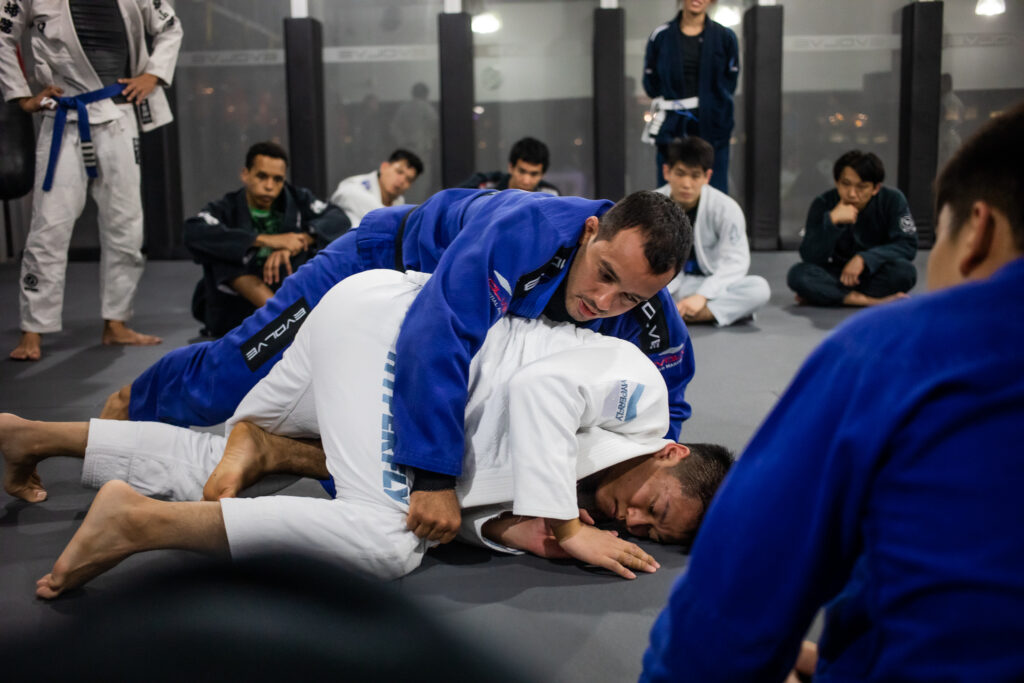 As a smaller Brazilan Jiu-Jitsu practitioner, Prof. Almiro Barros has always used this to his advantage. According to Prof. Almiro, being smaller made him a more technical player, relying on strategy and leverage rather than strength. By being more technical, Prof. Almiro has a better understanding of the technique. Instead of being able to muscle his way through, he uses the details that his bigger, stronger opponents might have missed out on.
Knowing your strengths and weaknesses shows you what you need to work on. To truly become a champion, you must turn your weaknesses into strengths.
9) BE CONFIDENT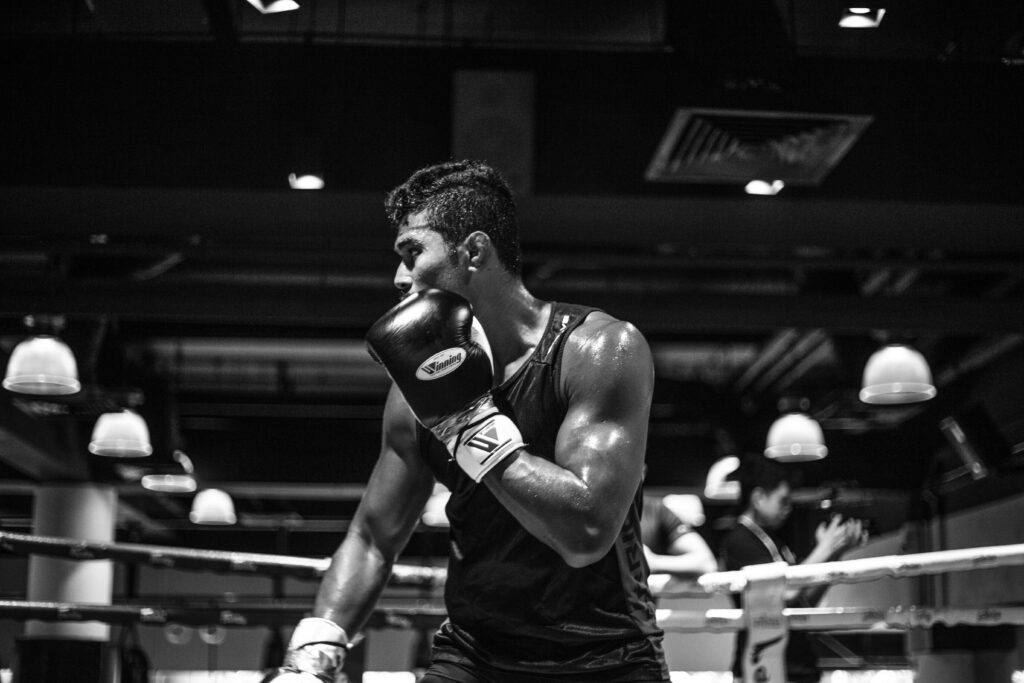 Self-confidence is one of the most important qualities a "champion" must have. You should believe that you are capable of doing anything, no matter what. Even if you've made mistakes in the past, what's important is that you stay confident and in control of your future. Nobody is perfect and everyone has their bad days. What matters is that you have put in all the work necessary for a favorable outcome.
Amir Khan from the Evolve Fight Team is known for having the most knockouts in ONE Championship history. Although he suffers from Tourette Syndrome, a neurological disorder that causes involuntary muscle tics and spasms, it did not deter him from trying to be the best. Instead of listening to naysayers, Amir maintained steadfast belief in his abilities. Today, Amir is considered to be one of Asia's finest martial arts superstars.
10) DREAM BIG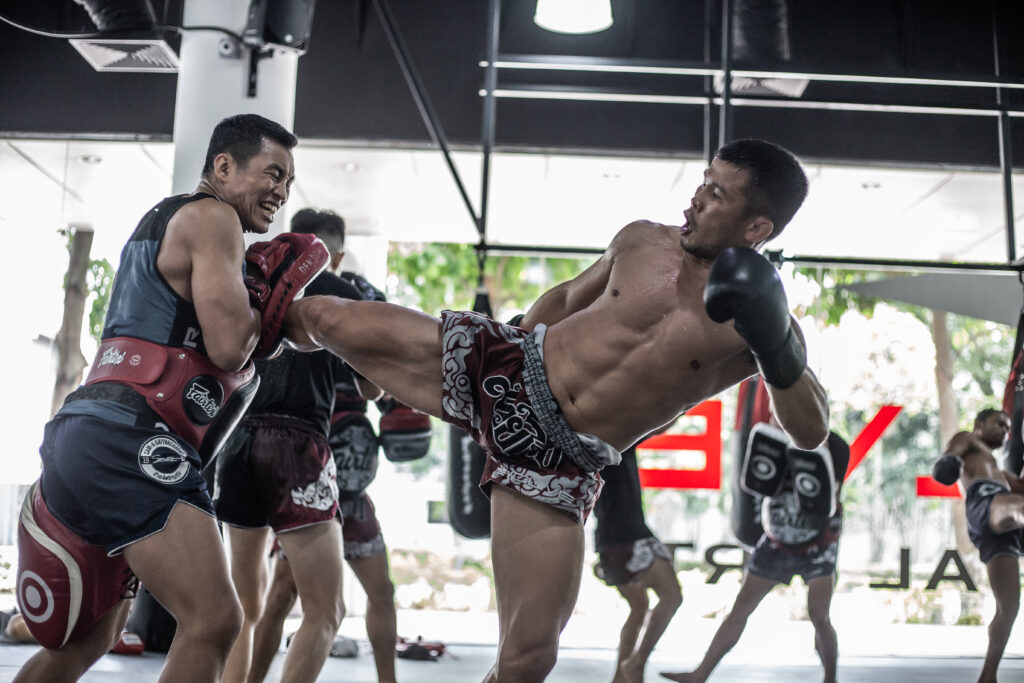 We have all heard the saying, "If you can dream it, you can achieve it." We should never be afraid to dream or aspire for great things. Many people are afraid to act on their dreams because they are afraid of failing or are insecure about their abilities. Most successful dreamers fail many times before they ever succeed. What makes them different is that they weren't afraid to dream – failure only motivated them to dream bigger.
For Nong-O Gaiyanghadao, Muay Thai World Champion and Evolve Fight Team member, being able to live his life fighting and teaching Muay Thai was merely a dream. Nong-O was born into extreme poverty in rural Thailand, but through his hard work and dedication, he was able to lift his family out of poverty. Today, at Evolve MMA, he is living his dream, fighting and teaching full-time while providing for his family.
Now its your turn… go on and take a chance on something big. Evolve into something great. Remember, anyone can become a champion. All you have to do is believe in yourself and the rest will fall into place.
If you enjoyed this article, you may also like:
Take Charge Of Your Life: 6 Ways To Stop Making Excuses Forever
Book your complimentary trial class with our World Champions below!
If you have any other questions regarding Evolve MMA and the programs we offer, you can get in touch with our membership executives at the following locations:
Evolve MMA (Far East Square)
26 China Street
Far East Square #01-01
Singapore 049568
Phone: (65) 6536 4525
Evolve MMA (Orchard Central)
181 Orchard Road
#06-01 Orchard Central
Singapore 238896
Phone: (65) 6536 4556
Evolve MMA (KINEX)
11 Tanjong Katong Road
#02-52 KINEX
Singapore 437157
Phone: (65) 6288 2293
Evolve MMA (Clarke Quay Central)
6 Eu Tong Sen Street
#04-18 Clarke Quay Central
Singapore 059817
Phone: (65) 6226 2150