Confidence is one of the most valuable attributes a person can have. Many things in life like sports are mostly mental. You're more likely to get a successful outcome when you believe you have what it takes to accomplish the task in front of you. Feeling unsure of yourself can lead to you hesitating at crucial moments, diminishing your performance.
Pay close attention to successful people, and you'll quickly notice most of them are confident. Their unshakable belief in themselves is what often pushes them ahead of their peers. It gives them the strength to get back up regardless of how many times they fail before accomplishing their goal.
Confidence is one of those traits that is nurtured. A person might be self-confident as a result of great parenting or teachers. It's also something many people have to work on. Fortunately, martial arts like Muay Thai are a great way to build your confidence.
Building confidence with Muay Thai
Muay Thai is a striking combat sport that shares some similarities with kickboxing. It involves using your elbows, fists, knees, and shins as offensive and defensive weapons. It's arguably the most effective striking system ever developed, given how much success Muay Thai specialists have had in mixed martial arts.
Muay teaches you how to use your entire body as a weapon, and it involves a little bit of grappling as well. The Muay Thai plum is one of the signature positions in Muay Thai, and countless striking and grappling techniques can be executed from there.
Some of the ways Muay Thai helps to increase your confidence include:
1) Teaches you how to defend yourself
Learning how to defend yourself gives you a confidence boost. Research shows that about 95 percent of children who learned how to defend themselves showed increased confidence and an improved mindset.
People who don't know how to defend themselves are more likely to be fearful in social settings, leading to low self-esteem. They might be reluctant to stand up for themselves when needed, increasing their fearfulness and low self-esteem.
Muay Thai teaches you practical self-defense skills you can use to protect yourself and your loved ones if the need ever arises. You get to practice these techniques with resisting opponents while sparring, so your muscle memory simply takes over if you ever get into a fight.
Knowing you can successfully defend yourself if needed will make you more confident. It helps to remove fear and anxiety, and it empowers you to set boundaries.
2) It gets you a body you can be proud of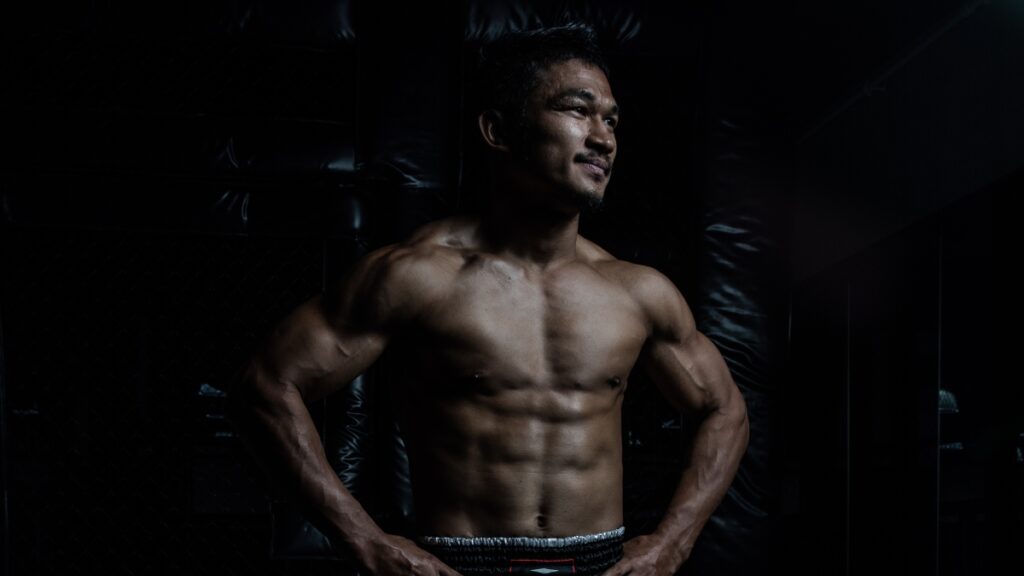 People who are happy with their appearance tend to be more confident than those who aren't. That can manifest in many ways, like an overweight person being reluctant to swim in a public pool due to their fear of being judged. Such things lead to low self-esteem, chipping away at your confidence.
Training Muay Thai is an intense exercise that works every muscle in your body. An hour spent training Muay Thai uses up to 1000 calories, so the fat starts coming off when you start training, even if you don't modify your diet. Switch to a low-carb diet, and watch all your excess fat melt away.
Muay Thai goes past helping to burn fat. It also builds your muscles, making them stronger and more defined. Training Muay Thai on its own is enough to improve your physique drastically. Combine your training with appropriate activities like weightlifting and an appropriate diet, and you'll have the body of your dreams in no time.
3) It increases your social circle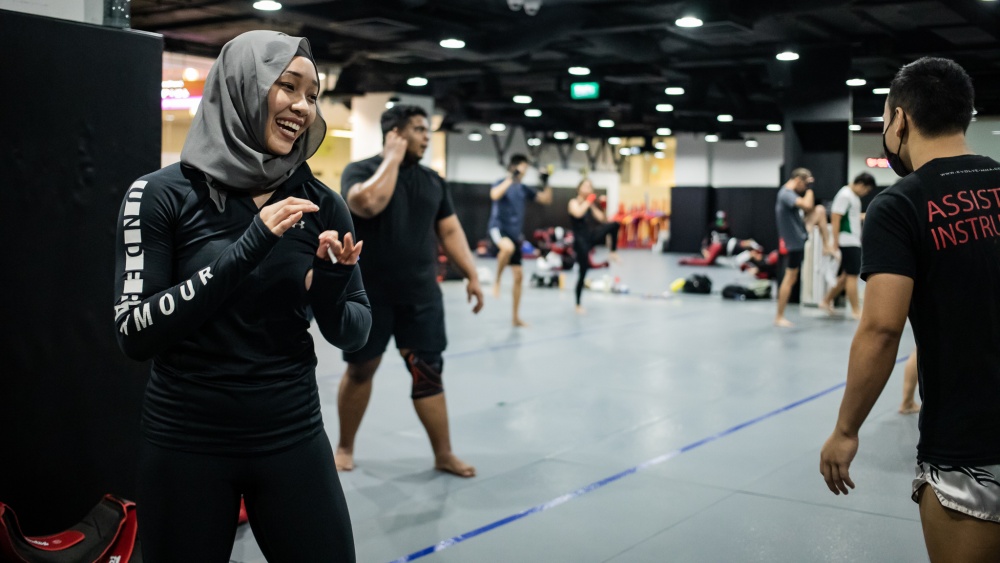 Training Muay Thai puts you around people from all walks of life that share your passion for Muay Thai. You get to make new friends who support you while you train. Your ability to socialize is also improved since new students are constantly joining the gym.
Any anxiety you once had about socializing starts to fade away as your social skills improve. You become more confident when you interact with others individually or as a group. This carries over into other aspects of your life.
4) It teaches you the importance of perseverance
Many people lack confidence due to a fear of failure. Their concern about not getting a successful outcome overwhelms them to the point they might not even bother with making an attempt.
Martial arts like Muay Thai teach you a better way to look at failure. It teaches you to look at failure as an opportunity to learn and improve instead of something you should be ashamed of.
You will likely fail the first time you try to execute most of the techniques you learn at the gym. You'll be instructed to repeatedly drill these techniques until they become part of your muscle memory. You realize all the times you messed up the technique were necessary to perfect it.
You learn not to let the fear of failure limit your dreams and goals. Just like Muay Thai techniques, failing at anything in life doesn't mean you couldn't be successful after a second, third, or thirtieth attempt. These essential life lessons will give you a confidence boost as you tackle challenges in different aspects of your life.
Give Muay Thai a try
Feel free to stop at one of Evolve MMA's complimentary introductory Muay Thai classes to experience what training looks like. You get to interact with some of your potential training partners and our world-class instructors.
Book your complimentary trial class with our World Champions below!
If you have any other questions regarding Evolve MMA and the programs we offer, you can get in touch with our membership executives at the following locations:
Evolve MMA (Far East Square)
26 China Street
Far East Square #01-01
Singapore 049568
Phone: (65) 6536 4525
Evolve MMA (Orchard Central)
181 Orchard Road
#06-01 Orchard Central
Singapore 238896
Phone: (65) 6536 4556
Evolve MMA (KINEX)
11 Tanjong Katong Road
#02-52 KINEX
Singapore 437157
Phone: (65) 6288 2293
Evolve MMA (Clarke Quay Central)
6 Eu Tong Sen Street
#04-18 Clarke Quay Central
Singapore 059817
Phone: (65) 6226 2150
Evolve MMA (Star Vista)
1 Vista Exchange Green
#02-26A The Star Vista
Singapore 138617
Phone: (65) 6539 9590