All over the world, more and more people attest to the power and ability of martial arts to change lives. After all, it isn't just a workout routine. Beneath the surface, it's so much more. Many practitioners view martial arts as a lifestyle.
Perhaps you are thinking of getting into martial arts yourself but don't know where to start. A great starting point is the sport of boxing. Learning how to box can open up many doors to new possibilities within the martial arts spectrum, and can introduce you to how martial arts can impact your life.
Empower yourself with the beauty and power of the sweet science. This is boxing!

Posted by Evolve MMA on Monday, July 15, 2019
Boxing is an incredible martial art, in and of itself. One of the earliest forms of martial arts, boxing has been around since the very beginning of man. The oldest evidence of the existence of boxing can be dated back to the ancient Middle East, in the 3rd and 2nd millennia BCE in cave drawings. Years later, boxing reemerged with a rule set in ancient Greece.
Learn the intricacies of a sport that is as old as man himself. If you have been thinking of taking up martial arts, perhaps boxing can give you a quick intro to what it's all about. Today, Evolve Daily shares four reasons why boxing is the perfect martial art to get you started.
1) The Fundamentals Are Easy to Pick Up For Beginners
Boxing is simple enough to start learning instantly. Most beginners can quickly and easily pick up basic boxing techniques within the first few sessions of their training. Understanding the proper way to throw punches, move the feet, and play defense is all bundled into the first lessons.
This is great because fundamentals in any sport are extremely important. Having a good foundation is essential to being a martial artist. You can't push forward to advanced learning without first mastering the basics.
Pick up the proper technique of throwing a right cross. Understand the intricacies of a devastating uppercut. Study how to fortify your defense. These are all essential techniques to learn as a beginner in boxing.
5 Mental Improvements You Notice After You Start Boxing https://t.co/7MDTNi87Qj #EvolveMMA #Boxing pic.twitter.com/dnkHs4quuT

— Evolve MMA (@EvolveMMA) October 3, 2019
Boxing first teaches you to honor these fundamentals, build your foundation of the striking arts, and get your first taste of martial arts as a beginner. In the end, it is ultimately an enjoyable experience from start to finish. Learning the fundamentals of boxing is a great first step and introduction to martial arts.
2) It Helps You Get Used To Punching Before You Learn How to Kick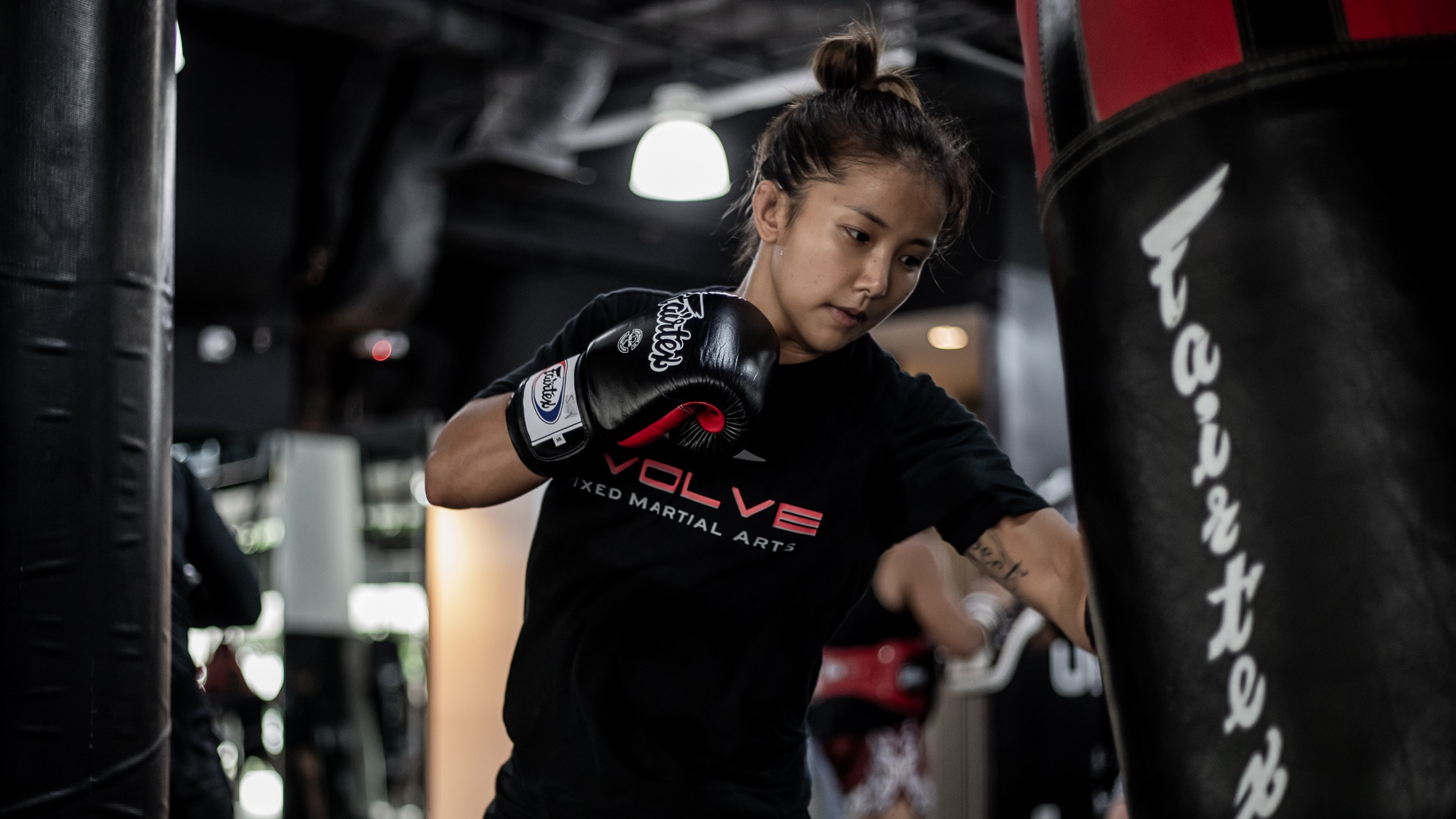 Among the many striking martial arts such as Muay Thai, Taekwondo, kickboxing, and the like, boxing is the only discipline to limit offensive techniques to strictly the hands. It is the art of punching and moving the body in order to gain maximum leverage on combinations.
Because the use of your hands is important in every martial arts discipline, boxing then becomes the perfect introduction to a whole new world of possibilities. Before you take up other striking martial arts and learn how to use your legs to throw kicks and knees, first learn how to throw boxing's many punch combinations.
Important Life Lessons We Can Learn From Boxing World Champion Tyson Fury https://t.co/iEQUNhxZTL #EvolveMMA #Boxing pic.twitter.com/JyHlx49qJ1

— Evolve MMA (@EvolveMMA) July 27, 2019
Make no mistake about it, however, although boxing is limited to using the hands for offense, there is so much that goes into punching that it's practically considered a science. In fact, boxing goes affectionately by its nickname of "The Sweet Science" by boxing enthusiasts. This is because there is simply more to learn than you can possibly think of.
3) Techniques Are Easy to Learn But Hard to Master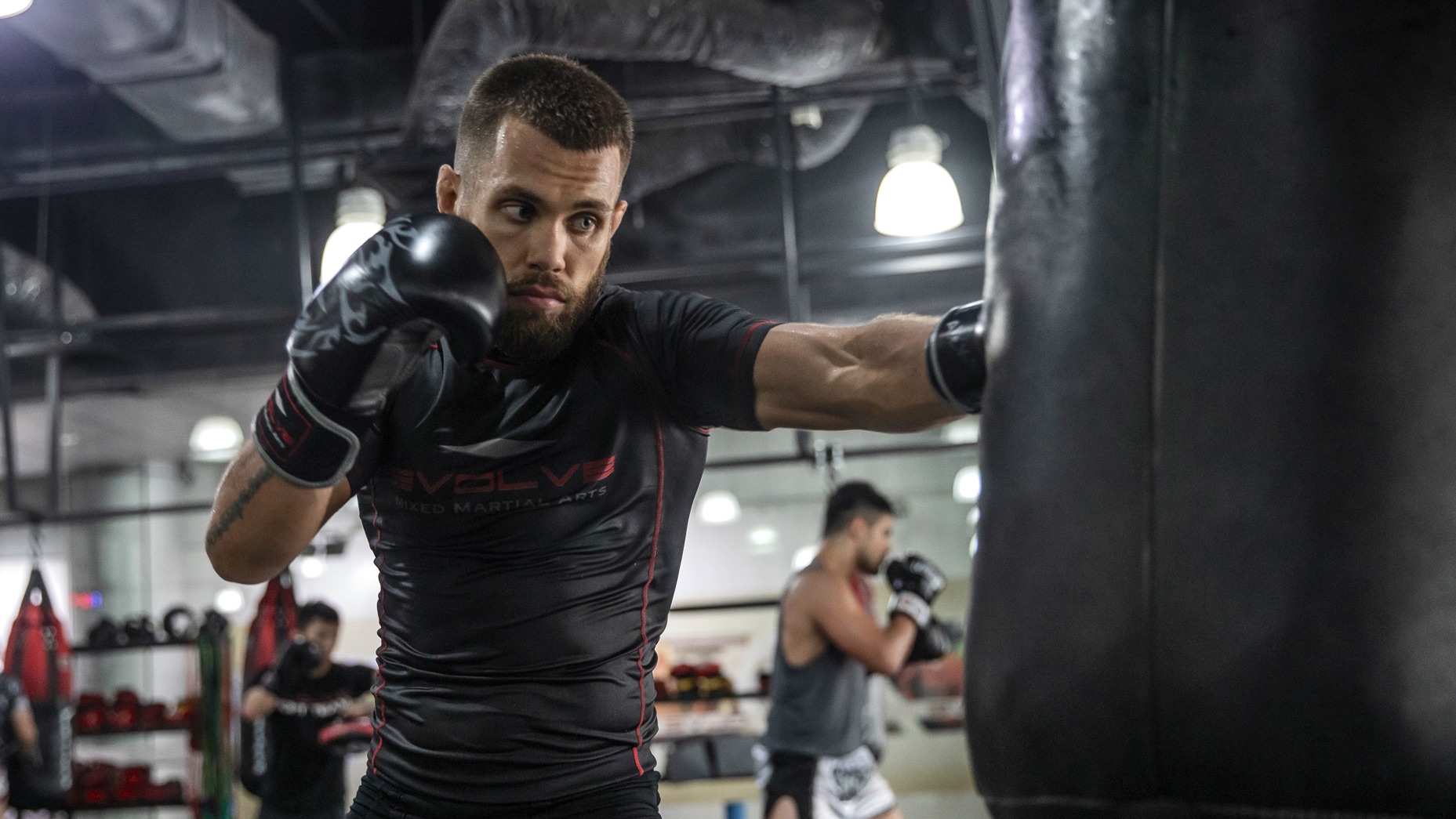 Don't get it twisted. Although boxing's basic techniques are incredibly easy to learn and pick up, they are very hard to master. Most boxers spend years practicing their craft, burning through repetitions over and over, etching proper technique into their muscle memory.
You don't just throw a right straight, for example. You throw it with the right amount of hip torque, weight and power transfer, and explosiveness in the step. You should never launch a lead rear uppercut because the punch travels such a far distance that it leaves you vulnerable to being countered. These are merely some of the nuances of boxing's complex offensive and defensive mechanisms.
Mastering the art of boxing requires countless hours in the gym. As a result, studying this martial art is extremely engaging and never boring, keeping you hooked and interested in constantly improving your skills.
By becoming a student of boxing, and not just treating it as a good workout, you essentially begin to transform into a bonafide martial artist.
4) Boxing Opens Up a World of Possibilities
Last but certainly not the least, boxing opens up a world of possibilities with martial arts. Perhaps you have been a traditional gym proponent for many years, stuck on a particular routine such as spending hours on a treadmill or some sort of exercise machine. While these workouts can be effective, they can also be pretty mundane and bland.
By taking up boxing, you introduce yourself to a dynamic fitness program that changes constantly with every session. No two boxing workouts are exactly the same. This not only applies to boxing, however, but also to martial arts in general.
Part of the reason why people love martial arts is because it never gets boring. So start with boxing, then work your way up to Muay Thai. Or maybe try the gentle art of Brazilian Jiu-Jitsu. If you're looking to delve into the world of martial arts, boxing is a terrific starting point.
What are you waiting for? Book a trial class today and experience the thrill of boxing!
You may also like:
The 5 Most Underrated Boxers Of All Time
Book your complimentary trial class with our World Champions below!
If you have any other questions regarding Evolve MMA and the programs we offer, you can get in touch with our membership executives at the following locations:
Evolve MMA (Far East Square)
26 China Street
Far East Square #01-01
Singapore 049568
Phone: (65) 6536 4525
Evolve MMA (Orchard Central)
181 Orchard Road
#06-01 Orchard Central
Singapore 238896
Phone: (65) 6536 4556
Evolve MMA (KINEX)
11 Tanjong Katong Road
#02-52 KINEX
Singapore 437157
Phone: (65) 6288 2293
Evolve MMA (Clarke Quay Central)
6 Eu Tong Sen Street
#04-18 Clarke Quay Central
Singapore 059817
Phone: (65) 6226 2150
Evolve MMA (Star Vista)
1 Vista Exchange Green
#02-26A The Star Vista
Singapore 138617
Phone: (65) 6539 9590