Many people begin their martial arts journey for a multitude of varied reasons. Some discover their passion while actively searching for it. Others stumble upon it, brought about by life's unique and colorful twists and turns.
For a lot of people, it starts with the desire to lose weight and get in shape. Those who are looking for an effective and engaging way to get fit often turn to martial arts because of its intense physical regimen.
One of the most popular martial arts is boxing.
Empower yourself with the beauty and power of the sweet science. This is boxing!

Posted by Evolve MMA on Monday, July 15, 2019
Training in a boxing gym can get practitioners in the best shape of their lives. No matter if it's a boxing gym in Singapore or elsewhere in the world, you'll be sure to find people there pushing themselves to the limit. It is one of the most rigorous and effective fitness programs available.
But beyond the physical benefit people get from boxing, other benefits also exist that permeate the four walls of the gym. Boxing can make you sharper and more focused, calmer and more collected, and generally happier.
In addition to the obvious benefits of boxing, there are also lessons to learn that you don't really anticipate. That's what we'll delve deeper into.
Today, Evolve Daily shares four unexpected lessons you'll learn in a boxing gym.
1) Hard Work Beats Talent When Talent Doesn't Work Hard
Being naturally gifted as a fighter is a great thing, but even if you aren't blessed with the innate ability to fight, there is still a path to success — and that's through hard work.
One of the first lessons you will learn in the boxing gym is the value of hard work. The more work you put in, the better you become as a boxer. Boxing is the type of discipline that takes years of practice to master. It's days and nights of iteration, moving inch by inch towards technique perfection.
The same can be applied to your personal life. The harder you work, the more successful you become. In fact, hard work is a key ingredient to success. You can have all the talent in the world, but if you don't put the work in, you will never be successful.
So many people forego hard work because, well, it's hard. But that's also what makes success so satisfying. If you can get through the challenges of boxing, you can get through anything.
2) It's Not As Easy As It Looks
Another big lesson we learn in the boxing gym is understanding our limits and how we can surpass them.
In this sport, a lot of it looks pretty simple — punching, blocking, and moving. But it's certainly not as easy as it looks. There is a myriad of nuances to every technique. Even the most seasoned practitioners continue to hone their technique late in the advanced stages.
Through consistent training, you begin to discover your physical capabilities and along with this, your limitations. The same can be applied to daily life.
Boxing teaches you how to tackle obstacles and overcome adversity. It's one of the toughest workouts you will ever experience in your life. Oftentimes, every bit of willpower is needed just to get through a one-hour session.
With perseverance and persistence, however, training soon becomes incredibly fun and addicting. It never gets easy, but it becomes satisfying.
3) There's More Than Meets The Eye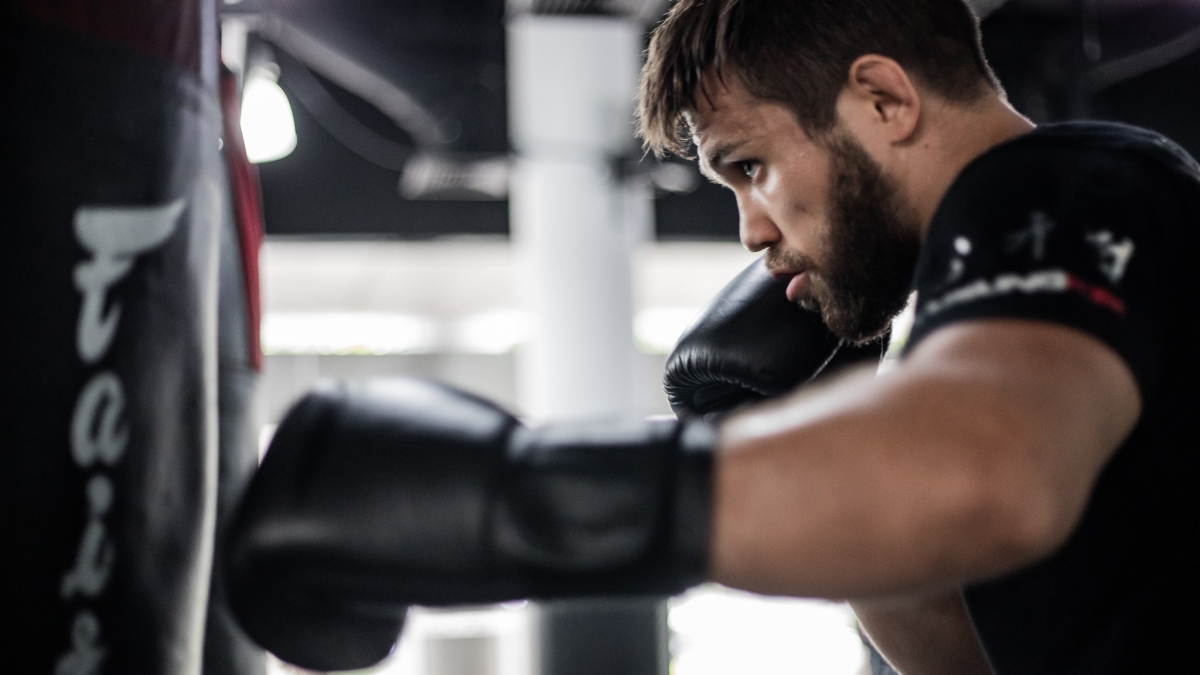 In boxing, every technique can be enhanced. From tightening your defense to polishing your offense. It may seem simple on the surface, but there's definitely more than meets the eye. As martial artists and as boxers, we always strive to improve at least 1% every day.
For example, the shorter and more compact your punches are, the more power they are able to generate. A lot of boxers continuously practice shortening their punches to pack more dynamite in their delivery. Most practitioners begin throwing wide punches, but as they progress, punches become more compact.
Footwork is much the same. While forward and backward movement is the initial focus, you'll soon learn to move in angles as you advance in your training.
The more time and effort you put in, the better you'll get. The same goes for pretty much everything in life. When you give something your care and attention, it blossoms. Things may seem easy on the surface, but it takes a lot of hard work to go from good to great. This is something you realize in boxing.
4) A little humility goes a long way
Believing in yourself and in your capabilities is important. Knowing and understanding what you can do is a very powerful thing. In boxing, relying on yourself and trusting yourself is a huge part of training and competing.
But this doesn't mean you're supposed to go it alone. There are junctures in your boxing training when support is paramount. Whether it's guidance from your coach or advice from the guy right next to you in the boxing gym, you'll need all the help you can get.
In boxing, as is the same in life, a little humility goes a long way. You're not supposed to know everything, and no one expects you to know everything. Learning from your superiors as well as your peers is another key ingredient to success.
So soak up all the knowledge in your quest to unlock your greatness. Learn from those who have much to offer, and always remain humble enough as to receive sound advice — whether in the ring or in your personal life.
If you're looking to get in the best shape of your life, learn self-defense, and even pick up some unexpected life lessons while you're at it, why not start boxing? Boxing is the perfect tool to get fit. Book a trial class today!
You may also like:
Boxing's 7 Slickest Signature Moves Of All Time
Book your complimentary trial class with our World Champions below!
If you have any other questions regarding Evolve MMA and the programs we offer, you can get in touch with our membership executives at the following locations:
Evolve MMA (Far East Square)
26 China Street
Far East Square #01-01
Singapore 049568
Phone: (65) 6536 4525
Evolve MMA (Orchard Central)
181 Orchard Road
#06-01 Orchard Central
Singapore 238896
Phone: (65) 6536 4556
Evolve MMA (KINEX)
11 Tanjong Katong Road
#02-52 KINEX
Singapore 437157
Phone: (65) 6288 2293
Evolve MMA (Clarke Quay Central)
6 Eu Tong Sen Street
#04-18 Clarke Quay Central
Singapore 059817
Phone: (65) 6226 2150
Evolve MMA (Star Vista)
1 Vista Exchange Green
#02-26A The Star Vista
Singapore 138617
Phone: (65) 6539 9590