It's a point of thought for many Muslims each year. Should we be working out and exercising during Ramadan? Working out on an empty stomach, without any food and very little water, during summer no less — the task seems incredibly daunting.
Yet you would be surprised how many Muslims actually do this, and there are a lot.
Ramadan is a month of self-reflection and the perfect time to look back on all the precious moments in your life. It is a time of sacrifice and gratitude. Every year, Muslims all around the world fast from dusk until dawn during the holy month of Ramadan.
In order to better cope with fasting, it is recommended to maintain physical activity which has also been proven to be very healthy. Hit your local gym, go for a run, or maybe try some martial arts. These are all great ways to stay physically fit during Ramadan.
There are many conflicting opinions on whether or not to exercise during Ramadan, but we're here to tell you that it's perfectly fine. In fact, you should be if you aren't. Today, Evolve Daily shares four tips for exercising during the holy fasting month of Ramadan.
1) Make The Decision
The reluctance to work out during Ramadan is understandable. Of course, you're operating on very little energy from having virtually no food or water. But the great news is, it's perfectly healthy to work out in a fasted state. In fact, exercising in a fasted state may actually promote good brain health and keep muscles biologically young.
Exercising during your fast is even known in some cases to boost energy, making you feel fresh, alert, and full of life. It helps keep the blood flowing and all the bodily functions working properly.
So if you're on the fence as to whether or not to work out during Ramadan, don't be. Make the decision today, and be firm with your decision. You'll thank yourself for it later.
2) It Helps Maintain Your Fitness And Weight
Exercising during fasting actually scientifically trains our bodies to shed fat, using the fat stores in our bodies to convert to energy. Because our body in a fasted state lacks the carbohydrates and sugars needed for daily function, it instead targets the fat we have built up over the years.
One of the biggest problems for Muslims each year is that during Ramadan, our bodies change very quickly. Some lose weight due to the lack of proper nutrition, others gain weight because they are breaking their fast with unhealthy food options. Maintaining a balanced diet, and still getting in the right amount of exercise is key to maintaining health and fitness, and controlling your weight.
Fasting and exercise go well together, so don't quit your exercise routine during Ramadan. And if you don't have one, it's best for you to start.
3) When Is The Best Time To Work Out During Ramadan
This is something all Muslims who want to workout during Ramadan are thinking about. When is the best time to work out? While we all lead different lives and have different schedules, the general idea is to begin your workout an hour before breaking fast.
Exercise roughly an hour before you break your fast. This is so that you can break your fast and eat immediately after. It replenishes the body instantly. Some workouts can also be performed after breaking your fast or just before Suhur.
4) What Workouts Work Best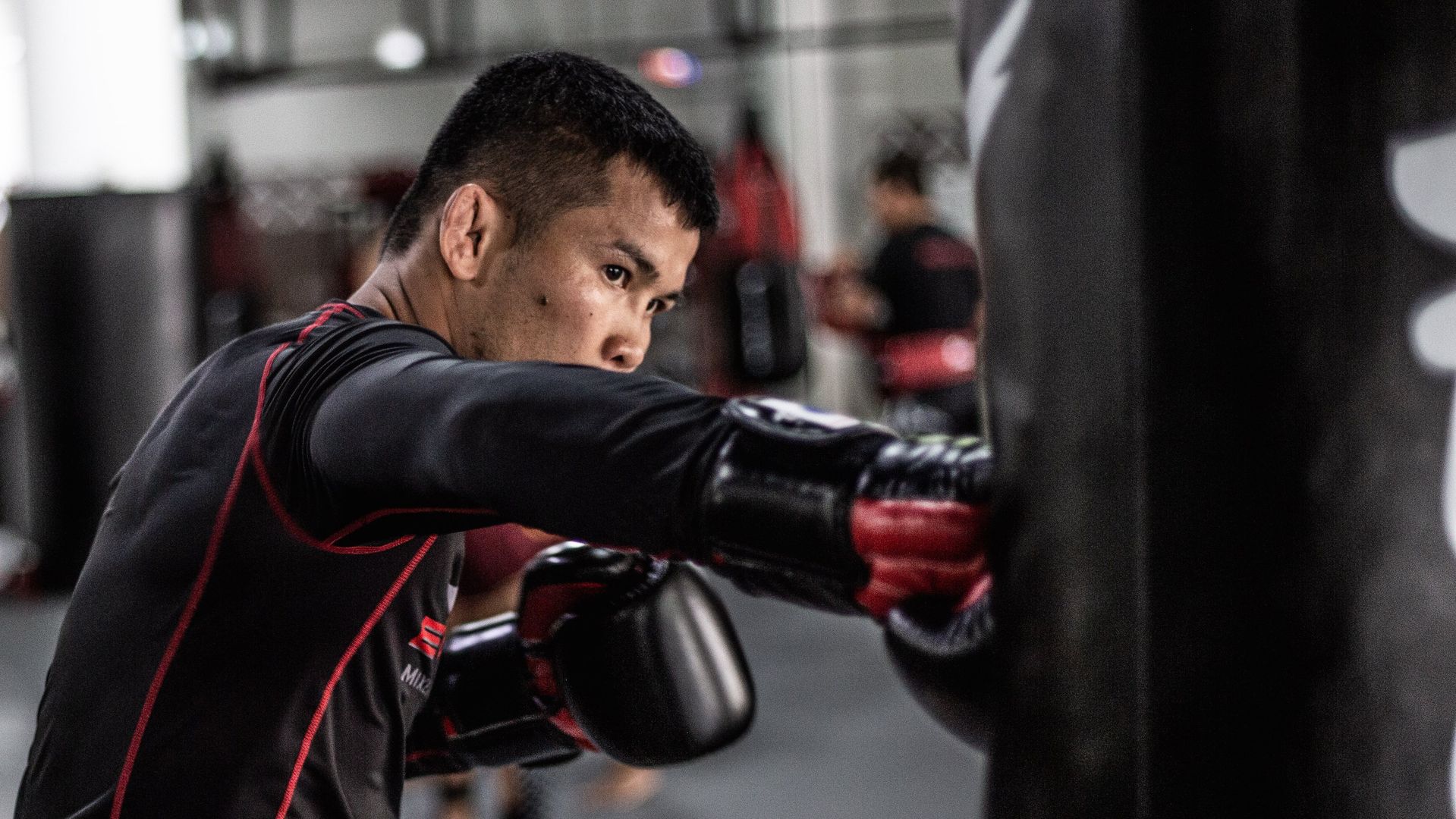 Of course, you will want to keep your workouts during Ramadan light and something comfortable within your fitness level. This especially goes for workouts in your fasted state. Moderate exercises are recommended.
Whether you like to jog or cycle, or hit the gym for some time on the bikes and treadmills, it's all good as long as you can stay active. One great option is martial arts.
Martial arts allows you to work out at your own pace and has both high-intensity and low-intensity drills.
It is equally as important to discover what works best for you, as every individual is different. Whether it's better for you to work out on an empty stomach, or after breaking your fast with a light meal, see what works best and when you have the most energy.
5) The Do's and Don'ts
DO: Moderate exercises for about 30 minutes to an hour.
DO: Drink plenty of water between Iftar and Suhur. Remember to stay hydrated.
DO: What is comfortable for your body, and go at the intensity that is right for you. Listen to your body and what it's trying to tell you.
DO NOT: Push yourself to the limit or overexert yourself. Just work at your own pace.
DO NOT: Eat unhealthy food or junk food. Avoid fried and fatty food and stay healthy. Think of food as fuel for your workouts, only consume high-quality stuff.
If you're looking for an exercise routine to start this Ramadan, give martial arts a go.
Book your complimentary trial class with our World Champions below!
If you have any other questions regarding Evolve MMA and the programs we offer, you can get in touch with our membership executives at the following locations:
Evolve MMA (Far East Square)
26 China Street
Far East Square #01-01
Singapore 049568
Phone: (65) 6536 4525
Evolve MMA (Orchard Central)
181 Orchard Road
#06-01 Orchard Central
Singapore 238896
Phone: (65) 6536 4556
Evolve MMA (KINEX)
11 Tanjong Katong Road
#02-52 KINEX
Singapore 437157
Phone: (65) 6288 2293
Evolve MMA (Clarke Quay Central)
6 Eu Tong Sen Street
#04-18 Clarke Quay Central
Singapore 059817
Phone: (65) 6226 2150
Evolve MMA (Star Vista)
1 Vista Exchange Green
#02-26A The Star Vista
Singapore 138617
Phone: (65) 6539 9590