As veganism gains traction globally, its impact is distinctly noticeable in Singapore's culinary landscape, and it's making its way into various aspects of lifestyle, including sports like martial arts. Combining the disciplined approach of martial arts with the ethical and health-conscious aspects of veganism offers a fascinating perspective on holistic well-being. Here's how these worlds intersect in the bustling city-state of Singapore.
What Is Vegan Eating?
Vegan eating is a subset of the vegan lifestyle, focusing exclusively on plant-based foods and eliminating all animal products, including meat, dairy, and even by-products like honey and gelatin. This approach aligns not just with ethical considerations about animal welfare but also provides multiple health benefits. From reducing the risk of chronic diseases to offering a plethora of nutrients, a vegan diet can be a boon for anyone, including martial artists.
The Singaporean Context
In recent years, Singapore has been a frontrunner in embracing this global shift toward veganism. With its multicultural society, the country's food scene is a melting pot of flavors, and that includes a growing number of vegan options. From hawker centres offering plant-based versions of local dishes like laksa and Hainanese 'chicken' rice to high-end eateries with vegan degustation menus, Singapore provides a vegan-friendly atmosphere that's hard to beat.
Vegan Eating And Martial Arts
The integration of vegan eating in the martial arts community in Singapore is increasingly notable. Traditionally, martial arts training has always emphasized holistic health, teaching not just physical skills but also instilling discipline and focus that extend to lifestyle choices, including diet. For athletes and martial arts practitioners, a well-balanced vegan diet can provide all the necessary nutrients like protein, vitamins, and minerals, crucial for recovery and performance.
Protein And Nutrients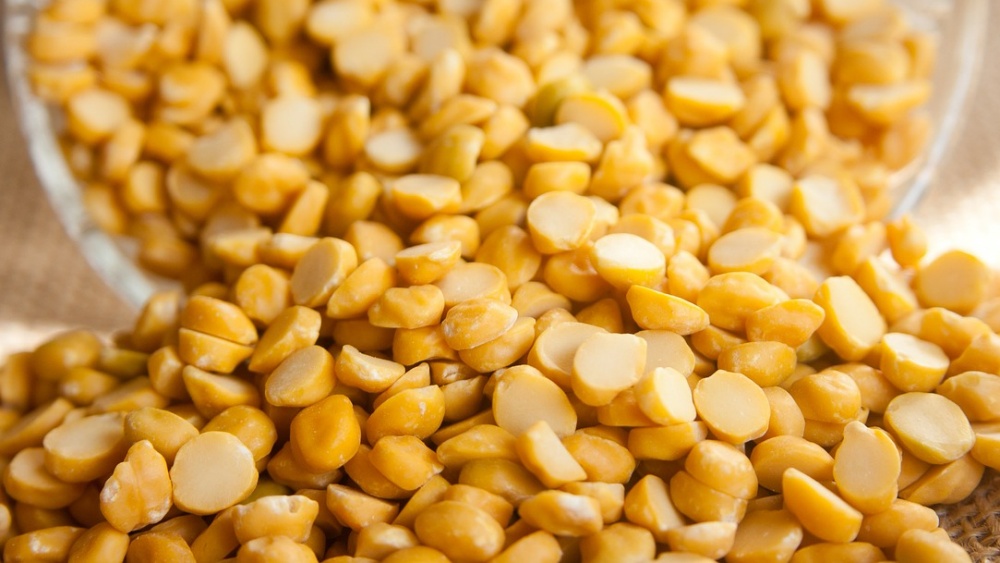 One of the most prevalent myths about veganism is the supposed lack of protein sources. In reality, numerous plant-based foods are rich in protein—think tofu, lentils, and chickpeas, all easily accessible in Singapore's markets. Incorporating these into one's diet ensures muscle recovery and sustained energy levels, vital for rigorous martial arts training.
Ethical And Mental Benefits
Many martial arts philosophies emphasize respect, not just toward fellow humans but also toward all forms of life. Adopting a vegan diet resonates with these principles, deepening the ethical dimension of martial arts practice. Beyond the physical benefits, aligning one's actions with one's values can bring about enhanced mental clarity and focus, qualities indispensable in martial arts.
Environmental Factors
Singapore, being a city-state with limited land, faces unique environmental challenges. Adopting a vegan diet is a small but significant step towards sustainable living, as plant-based diets have a lower carbon footprint compared to diets heavy on animal products. This choice becomes a societal contribution that goes hand-in-hand with the community-focused spirit often found in martial arts academies. With so many vegan places to choose from in Singapore, it seems like the trend of going vegan is strong. We have narrowed down 5 places you can visit, from high-end options, to value-for-money options.
1) Green Dot
Offerings:

Offers customizable bowls, noodle dishes, and a variety of Asian-inspired vegan dishes.

Prices:

Affordable, with meals typically ranging from SGD 7-15.

Specialty:

Perfect for a quick, healthy, and satisfying meal. They offer several set meals for those who prefer a simple, value-for-money option.

Address:

Multiple Locations
2) Joie By Dozo
Offerings:

Offers a fine dining experience featuring plant-based multi-course meals

.

Prices:

On the expensive side, expect to pay upwards of SGD 50 per person.

Specialty: Perfect for special occasions or a romantic meal, Joie by Dozo offers an exquisite dining experience. Reservations are recommended.
Address:

181 Orchard Rd, Orchard Central, #12-01, Singapore 238896
3) Afterglow By Anglow
Offerings:

Specializes in unique raw and semi-raw vegan dishes.

Prices:

High-end, with dishes ranging from SGD 20-30.

Specialty:

Best known for its innovative and unique raw food dishes, such as their zucchini lasagna and raw chocolate salted caramel fudge. Great for adventurous foodies.

Address:

24 Keong Saik Rd, Singapore 089131
4) The Living Cafe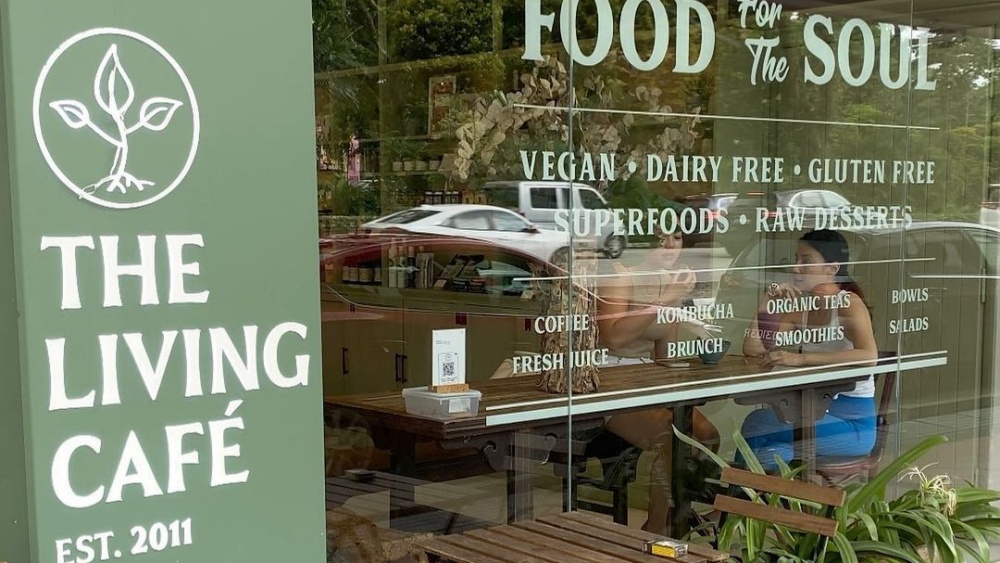 Offerings: Offers raw foods, salads, wraps, and a range of delicious and healthy desserts.
Prices: Slightly higher, with dishes usually ranging from SGD 15-25.
Specialty:

Popular for its raw food options and an array of vegan-friendly desserts that are both delicious and guilt-free.

Address:

779 Bukit Timah Rd, Singapore 269758
5) WellSmoocht
Offerings:

Vegan ice cream with a variety of unique flavors.

Prices: Moderate, scoops usually priced around SGD 5-8.

Specialty:

They offer unique vegan ice cream flavors like Mango Passion and Thai Iced Tea, all made with natural ingredients.

Address:

319 Jurong East Street 31, #01-58, Singapore 600319
Conclusion
Singapore, often dubbed as a food paradise, has embraced the growing trend of veganism with open arms, offering a plethora of dining options for those who prefer a plant-based lifestyle. The city-state's gastronomic landscape is incredibly diverse, accommodating not just traditional Singaporean fare but also global cuisines. Vegan options are no longer limited to mere salads or bland tofu; the offerings now range from intricately flavored vegan sushi to plant-based renditions of local favorites like laksa and Hainanese "chicken" rice.
The emergence of vegan eateries and plant-based options in mainstream restaurants has made it remarkably convenient for residents and visitors alike to adhere to a vegan diet. Whether you are in the bustling streets of Orchard Road, the culturally rich districts of Chinatown and Little India, or the trendy neighborhoods like Tiong Bahru, you're likely to find eateries that not only offer vegan options but excel in creating delicious and satisfying plant-based dishes.
In conclusion, Singapore has become an excellent destination for those looking to adopt a vegan lifestyle, offering a wide array of delectable dining options that cater to both the taste buds and ethical considerations. However, the decision to go vegan is a significant one that should be made in consultation with healthcare professionals. They can provide the personalized guidance you need to transition smoothly and healthily, ensuring your vegan journey is not just ethically rewarding but also nutritionally sound.
Bring Out The Best Version Of Yourself Today!
For martial artists striving to be the best versions of themselves, aligning your diet with your training goals is essential. If you're training at Evolve Orchard, you can conveniently refuel at Joie by Dozo, located nearby. Similarly, those of you at Evolve Far East Square can head over to Afterglow by Anglow for a nourishing meal.
To make your training part of your daily routine, you need a martial arts gym conveniently located near other amenities. As our above list shows, Evolve MMA has so many locations around Singapore, that are around healthy vegetarian restaurants and cafes as well.
Book your complimentary trial class with our World Champions below!
If you have any other questions regarding Evolve MMA and the programs we offer, you can get in touch with our membership executives at the following locations:
Evolve MMA (Far East Square)
26 China Street
Far East Square #01-01
Singapore 049568
Phone: (65) 6536 4525
Evolve MMA (Orchard Central)
181 Orchard Road
#06-01 Orchard Central
Singapore 238896
Phone: (65) 6536 4556
Evolve MMA (KINEX)
11 Tanjong Katong Road
#02-52 KINEX
Singapore 437157
Phone: (65) 6288 2293
Evolve MMA (Clarke Quay Central)
6 Eu Tong Sen Street
#04-18 Clarke Quay Central
Singapore 059817
Phone: (65) 6226 2150
Evolve MMA (Star Vista)
1 Vista Exchange Green
#02-26A The Star Vista
Singapore 138617
Phone: (65) 6539 9590