Working out can be a great boost to your mood, whether you do martial arts or another sport. But you also have to eat well to reap the benefits of exercise. Just look at what these six famous boxers love to eat, and they'll convince you that food is fuel, so fuel your body well.
So if you have just worked out at Evolve MMA (Orchard Central) and you're looking for a post-workout meal, we've got you.
We've put together this guide for where you can eat, depending on your needs. So let's look at where you can go next time you're in for boxing, Muay Thai, or Brazilian Jiu-Jitsu sessions at Evolve MMA!
1) For A Quick Coffee Before You Hit The Gym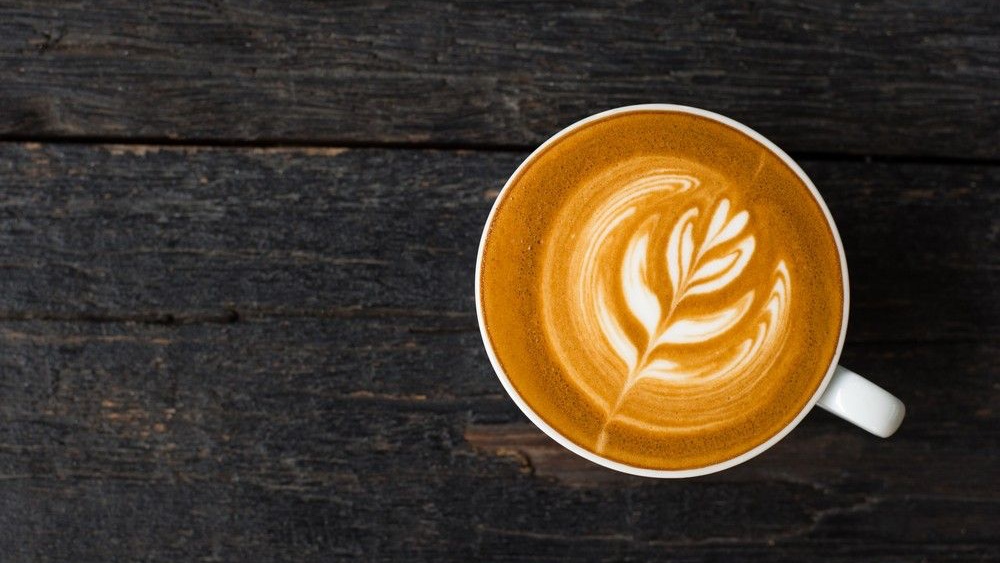 For office workers rushing to evening classes, you might yearn for a pick-me-up after a long day at work. Caffeine, in moderation, is a great way to help bring your energy levels up, and it can also help you to improve your athletic performance.
Thankfully, Orchard Central, or OC for short, has several coffee places. First, you have the ubiquitous Starbucks. Located near the MRT at Orchard Gateway, you won't miss it if you take the train and walk towards OC using the Orchard Gateway entrance.
For those who want a unique place to sip your coffee and people-watch, head for the newly opened Equate Coffee. The cafe is on the first level, although it's hard to miss because of its stunning layout. You'll see white brick walls surrounding the space with pockets of tall, sturdy trees. Grab freshly brewed coffee there and enjoy the view. Our tip is to get coffee at least an hour before your workout to reap the full benefits of a caffeine boost!
2) For Brunch Or Lunch
There are many options if you're looking for a satisfying meal after a great workout session at Evolve MMA (Orchard Central). Head two levels down to the fourth floor. Genki Sushi is a popular choice for those looking to eat fresh sushi rolls. You can also get rice or noodles if you prefer a heartier meal.
Vegetarians, head for Real Food on the second floor. The cafe has an all-vegetarian menu. Fill your stomach with a delicious breakfast of Scrambled Tofu with Brocolli that has stir-fried tofu with turmeric on sourdough bread. Or get their bestseller, the Beet Millet Burger, which has a tasty vegetarian patty for lunch. It's also a lovely cafe to relax in if you're waiting for your class to start. The expansive windows let natural light flood in, and the gleaming white marble countertops with high-back chairs provide distraction-free dining. It's perfect for those who want to eat mindfully and prefer a lower-calorie diet.
3) For Those With A Sweet Tooth
While eating healthy is very important to keep your body in tip-top condition, treating yourself now and then is also essential. Instead of restricting your calorie intake, try eating in moderation and let yourself enjoy desserts when you've earned them.
Here's where to get a sweet treat if you're in OC. First, stop by the famous Taiwanese bubble tea brand Don't Yell At Me. The adorably named cafe sells bubble milk tea in various flavors, although the highlight may be its unique packaging. You'll see funny slogans such as 'Favouring Honesty' and 'Disliking Flattery' printed on your bubble tea cup. Take a picture for the 'gram to flex your post-workout dessert!
Next, check out the sprawling Lady M cafe. It takes up two levels, with wide floor-to-ceiling windows that let in sunlight. On a rainy day, sit by the window with a slice of the cafe's Signature Mille Crepe and a pot of tea. The crepe is light and airy, perfect for indulging without feeling too satiated. While you can always pack healthy sweet snacks to satisfy your cravings, eating the same snacks can get boring. A change in routine can break up the monotony and help you feel refreshed!
4) For A Post-Workout Get-Together
If you've been working out for some time and now have workout buddies at your martial arts session, you might want a place to chill out at OC. You don't have to travel very far for drinks and snacks. OC has several dining outlets where you can get affordable beverages during Happy Hour and get to know your martial arts buddies more.
For instance, Tanuki Raw has a Happy Hour menu with cocktails, beers, and sake. You can order drinks and pair them with fresh sashimi and oysters.
Have friends who are picky with their food? Then head to Hokkaido Marche at Basement 2, beside the Japanese supermarket Don-Don-Donki. You won't be able to miss it. The foodcourt-style restaurant sells various Japanese dishes. From sushi rolls to ramen and tempura, even your pickiest friend will find something to eat here.
Dot Cafe Bar is at the corner of the food court, where you can pick up a beer and bring it over to Hokkaido Marche. The nearby Don-Don-Donki makes it easy for those who just want to grab bento sets or sushi rolls and head home.
OC is an excellent location for those who work in town. The mall is linked to the MRT station (Somerset MRT), so you don't have to worry about getting wet when it rains. With so many dining choices at OC, there's also no reason to skip meals when you're there for a workout session. It's adjacent to 313 Somerset and opposite Centrepoint, so you can always walk to other malls to explore more dining options.
There are also several retail outlets, such as Uniqlo and Under Armour, where you can get new workout gear to keep you motivated. Singapore's top mixed martial arts gym, Evolve MMA, is situated at #06-01. With sessions starting as early as 645am and ending as late as 11pm, you can find a class that suits your schedule anytime.
Book A Trial Class At Evolve MMA To Get A Head Start In 2023
With world-class facilities and dedicated instructors who are champions in their sport, Evolve MMA is one of Singapore's top martial arts gyms. So, book a trial class at Evolve MMA to unwind after work and unleash your greatness today.
Book your complimentary trial class with our World Champions below!
If you have any other questions regarding Evolve MMA and the programs we offer, you can get in touch with our membership executives at the following locations:
Evolve MMA (Far East Square)
26 China Street
Far East Square #01-01
Singapore 049568
Phone: (65) 6536 4525
Evolve MMA (Orchard Central)
181 Orchard Road
#06-01 Orchard Central
Singapore 238896
Phone: (65) 6536 4556
Evolve MMA (KINEX)
11 Tanjong Katong Road
#02-52 KINEX
Singapore 437157
Phone: (65) 6288 2293
Evolve MMA (Clarke Quay Central)
6 Eu Tong Sen Street
#04-18 Clarke Quay Central
Singapore 059817
Phone: (65) 6226 2150
Evolve MMA (Star Vista)
1 Vista Exchange Green
#02-26A The Star Vista
Singapore 138617
Phone: (65) 6539 9590