It's never too late to pick up boxing as a hobby. It's one of the most fun martial arts you can learn, and millions worldwide train in it. Boxing gives your entire body a workout, and it's one of the most effective combat styles for self-defense.
Boxing is the most popular combat sport in the world, and it has a scientific approach to fighting. Often called the sweet science, every technique used in boxing has been tried and tested millions of times at the highest levels of boxing with millions of dollars on the line. When a boxing coach tells you a technique works, it works.
Ten Reasons To Sign Up For Boxing Classes In 2023
Ready to see what the hype about training boxing is all about? Let's take a look at some of the reasons one of your resolutions in 2023 should be signing up for boxing classes:
1) Burns Fat And Sheds Pounds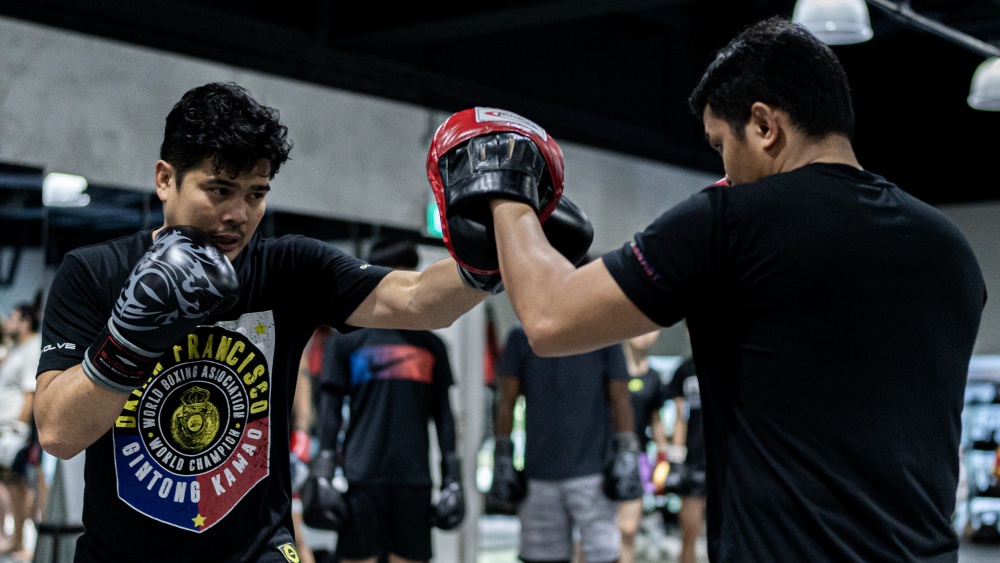 Boxing workouts are great for fat loss as they activate most muscles in your body. You're going to sweat a lot while training and burn lots of calories. A single hour spent training can burn up to 1,000 calories. Burning 1,000 calories every time you train makes it significantly easier to reach a caloric deficit, which is what you need to lose weight. Your body reaches a caloric deficit when you consume fewer calories than it needs, forcing it to go into your body fat for energy.
Boxing training consists of activities like calisthenics, shadowboxing, jump rope, mitt work, speed bag drills, footwork drills, and heavy bag work.
2) Improves Reflexes And Coordination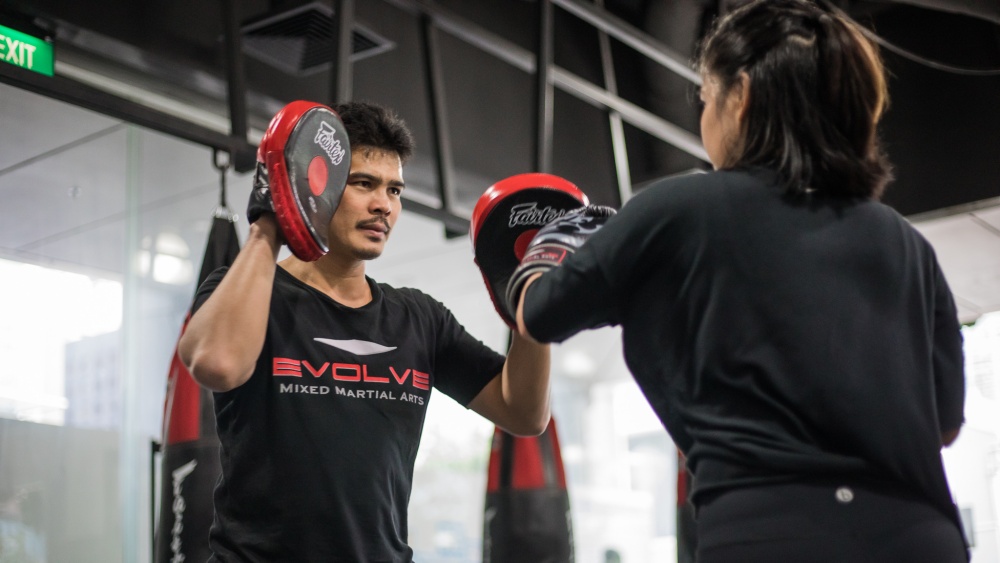 Training boxing improves your timing, reflexes, and coordination. These skills are constantly used in boxing regardless of whether you're on offense or defense. Your reflexes and hand-eye coordination might not be the best when you first start training in boxing, but you will see noticeable improvements over time. Exercises like speed bags, focus mitts, and reflex charts all improve these skills.
Your reflexes and coordination slow down as you age, but boxing classes can help to keep them sharp.
3) Teaches You How To Defend Yourself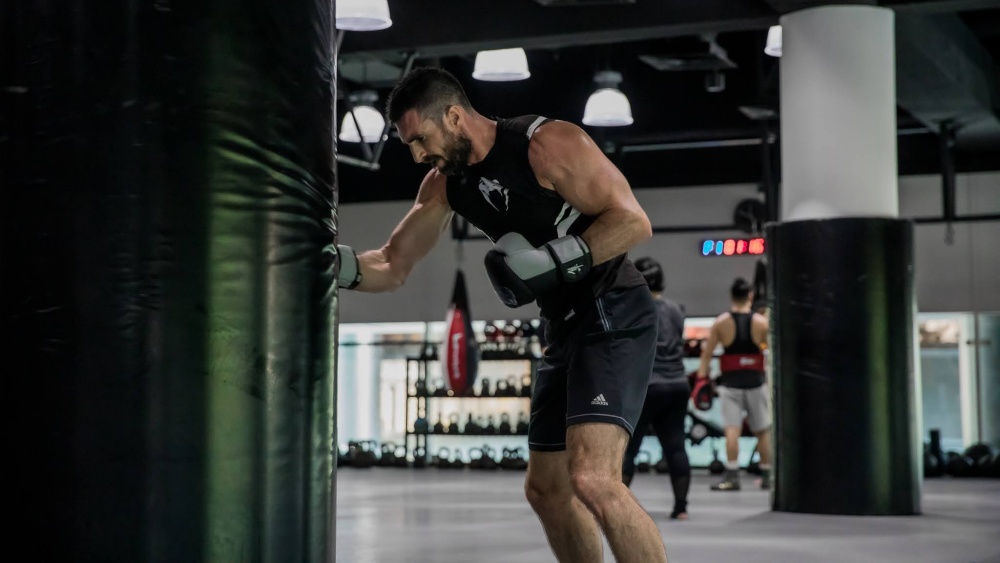 Boxing is one of the most effective striking-based martial arts for self-defense. You don't just learn how to throw punches; you also learn how to set them up with feints, combinations, and footwork. You don't just learn how to block punches; you learn how to slip, duck, and weave your way through them.
The average person has little to no chance against a moderately trained boxer in a street fight.
Boxing only covering strikes can have its limitations in self-defense since it doesn't cover grappling techniques. However, the same can be said about grappling-based martial arts like Brazilian Jiu-Jitsu that don't cover striking. BJJ might be better if a fight hits the ground, but it's not as effective as boxing when dealing with multiple attackers.
Boxing teaches you how to throw fast punches with lots of power behind them and how to time your punches to increase the odds they land. That's often enough to emerge victorious in self-defense scenarios, but add some grappling training to make yourself a well-rounded martial artist.
4) Increases Confidence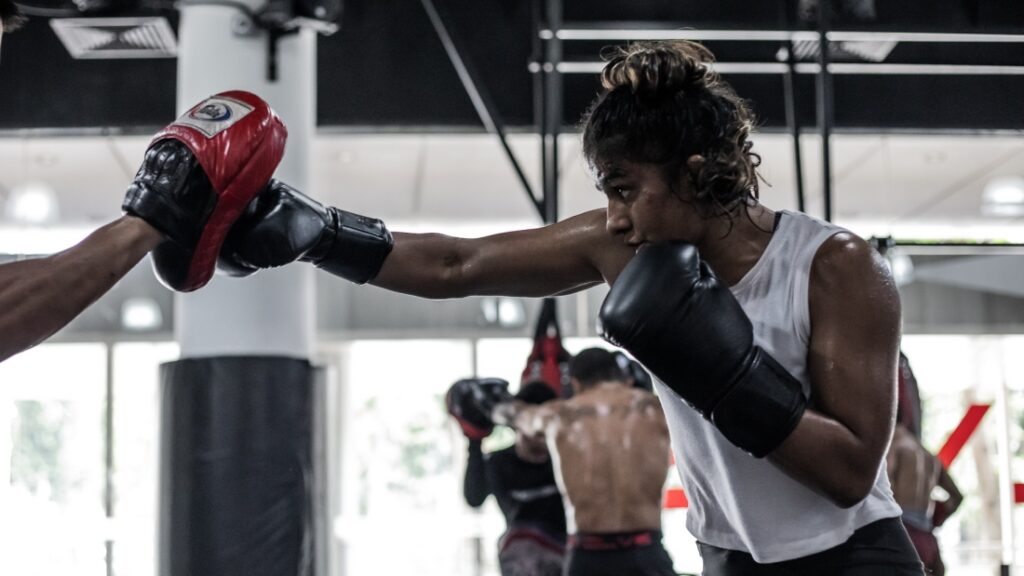 Learning how to box gives you a massive confidence boost as you master techniques you never thought you'd be able to do. It'll get you in the best physical shape of your life, so you'll be happy with how your body looks.
Boxing also teaches you how to defend yourself, leading to increased confidence. Knowing you'll have no problem defending yourself or your loved ones if the need arises gives you a special type of confidence victimizers avoid from kilometers away.
5) Provides Stress Relief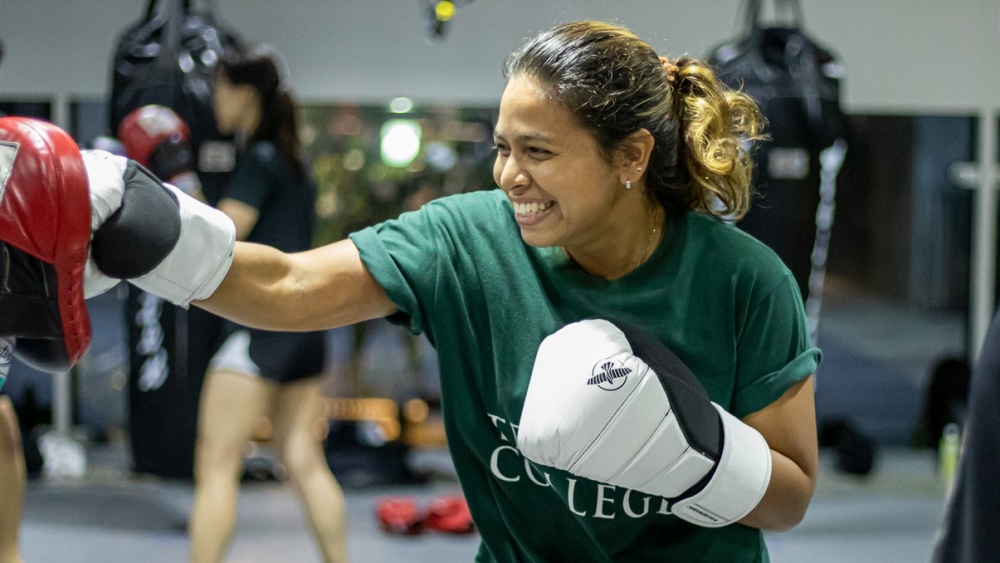 Boxing provides a medium to release any built-up anger, stress, or frustration in you. There's nothing like taking out all your frustration on a heavy bag. It's called destructive therapy, and mental health professionals like psychiatrists use it to reduce anger and frustration.
A few minutes going all out on a heavy bag or a trainer holding focus mitts is often all you need to put anything that's bothering you at the back of your mind. You'll notice yourself being a lot friendlier and more relaxed after each of your training sessions.
6) Helps To Make New Friends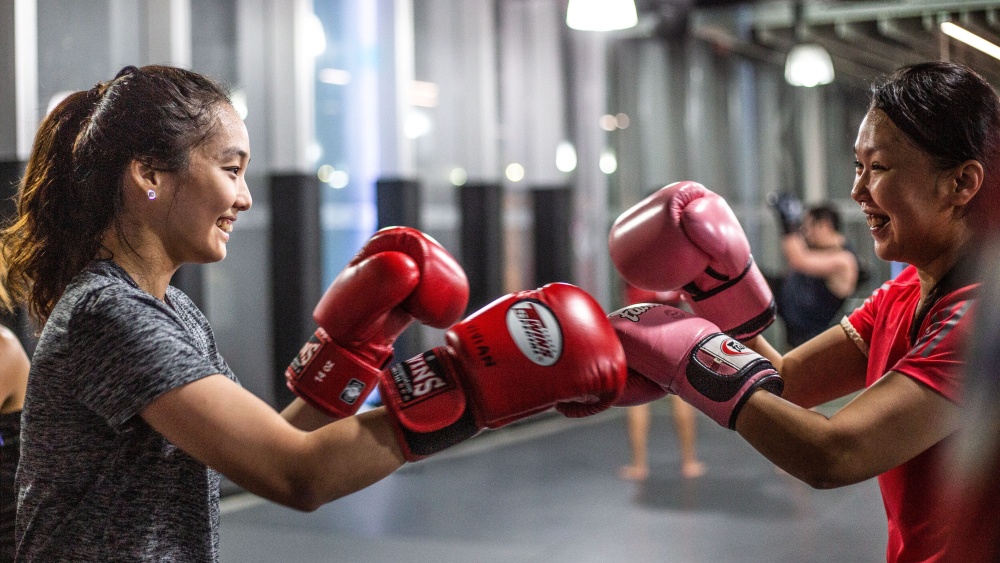 Making friends becomes much more challenging as you age, especially if you relocate to unfamiliar territory. Boxing classes are one of the cheat codes you can use to widen your social network. You'll interact with people from all walks of life during your classes and find yourself holding meaningful conversations after classes.
The passion you all share for boxing provides a foundation for friendships and even more.
7) Improves Problem-Solving Skills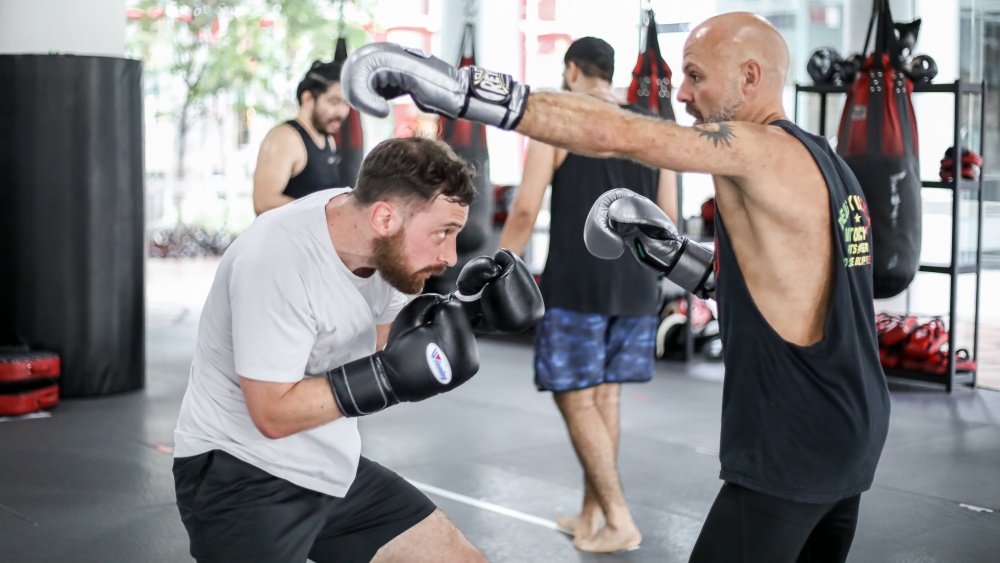 Boxing is a lot more cerebral than it appears at first glance. It often becomes a chess match played with fists when two equally skilled boxers meet inside the ring. You'll learn to make intelligent decisions while dealing with punches coming your way. You'll have to anticipate your sparring partner's next move while being out of breath.
Boxing teaches you a lifelong skill that will pay dividends in all aspects of your life: making intelligent decisions under pressure.
8) Improved Health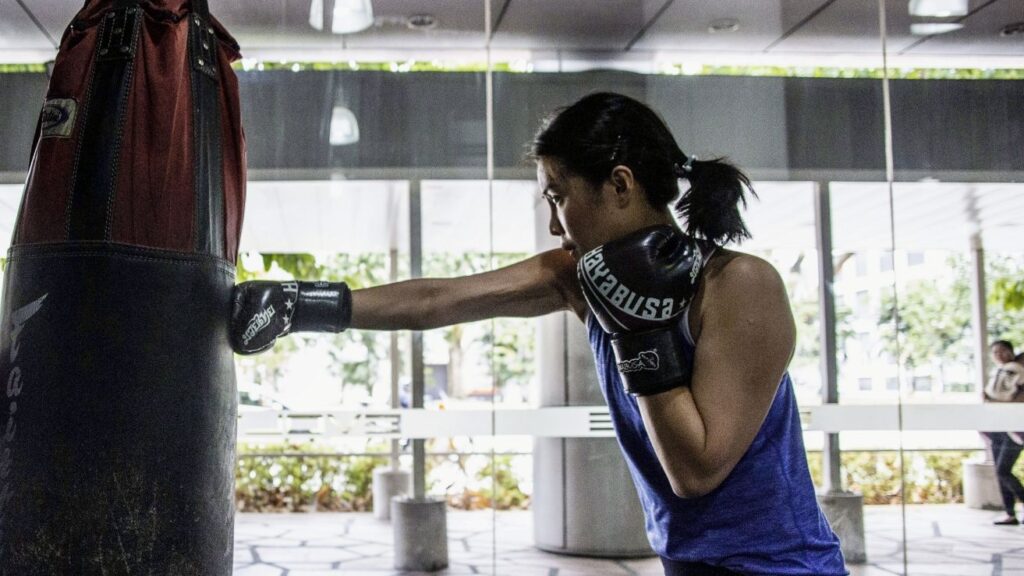 Boxing provides all the exercise your body needs to run optimally. You get to burn fat off your frame and push your cardiovascular system to the max. As a result, you enjoy benefits like a reduced risk of heart disease and diabetes.
9) Opens Doors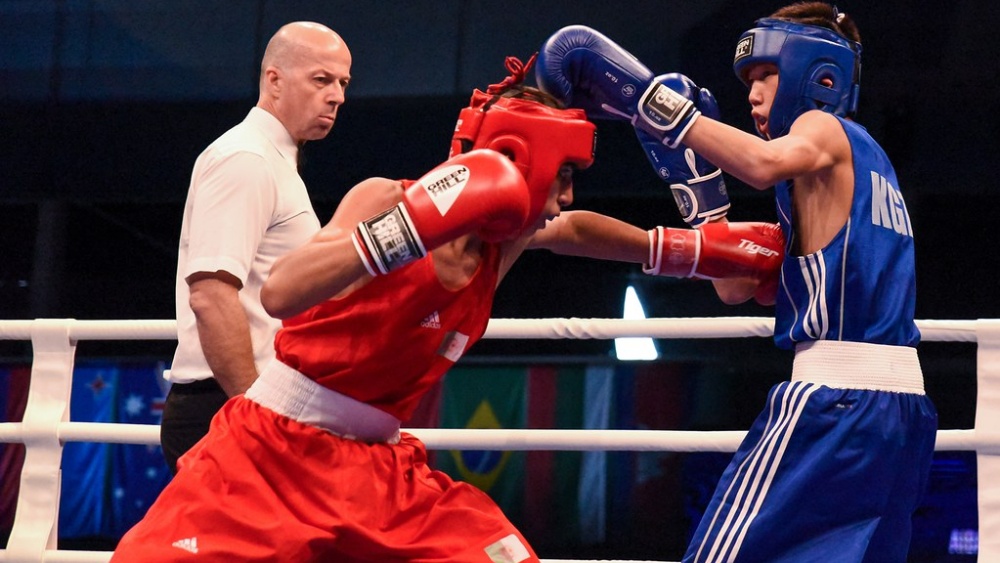 Learning how to box provides various opportunities you can capitalize on regardless of what stage of life you're at. For example, you can compete professionally and earn a living as a prizefighter if you're young enough, or you could become a boxing coach. Thanks to social media, you can even monetize the knowledge you've gained by starting a blog, podcast, or vlog.
10) It Never Gets Monotonous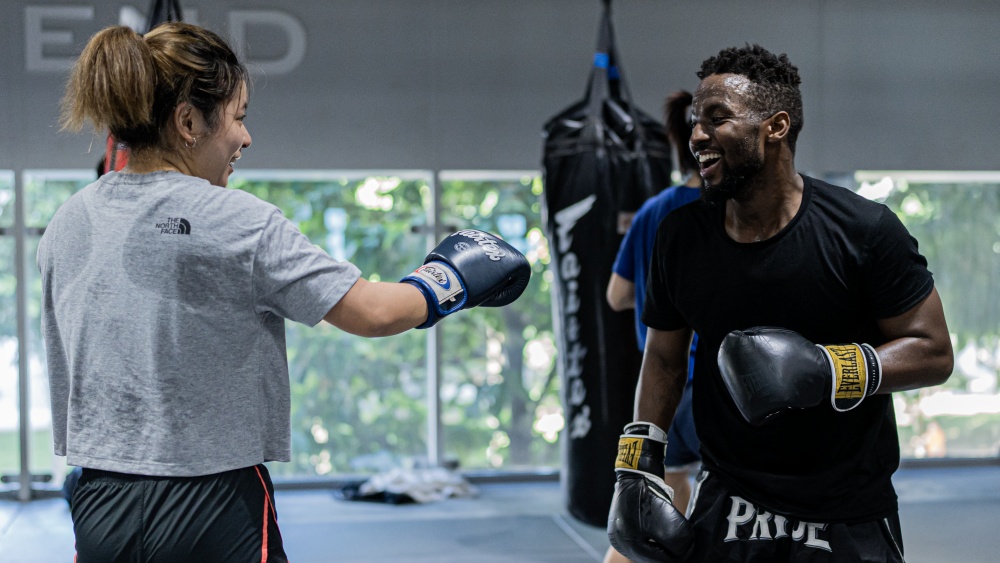 Unlike conventional workouts like weightlifting or running, boxing classes never get boring since no two classes are the same. You're constantly learning new techniques and drills, so you never know what to expect. You also never know who you'll get to meet at the gym on any given day. Who knows? Your favorite boxer might even walk into your gym someday.
Try Boxing Today!
Boxing is an excellent option if you're looking for an effective, convenient, and fun workout that gets you into the best shape of your life, we highly encourage you to give boxing a try!
Book your complimentary trial class with our World Champions below!
If you have any other questions regarding Evolve MMA and the programs we offer, you can get in touch with our membership executives at the following locations:
Evolve MMA (Far East Square)
26 China Street
Far East Square #01-01
Singapore 049568
Phone: (65) 6536 4525
Evolve MMA (Orchard Central)
181 Orchard Road
#06-01 Orchard Central
Singapore 238896
Phone: (65) 6536 4556
Evolve MMA (KINEX)
11 Tanjong Katong Road
#02-52 KINEX
Singapore 437157
Phone: (65) 6288 2293
Evolve MMA (Clarke Quay Central)
6 Eu Tong Sen Street
#04-18 Clarke Quay Central
Singapore 059817
Phone: (65) 6226 2150
Evolve MMA (Star Vista)
1 Vista Exchange Green
#02-26A The Star Vista
Singapore 138617
Phone: (65) 6539 9590