Singapore is a bustling city that offers endless opportunities for exploration and entertainment. Whether you are a first-time visitor or a local, there are always new and exciting activities in this dynamic metropolis.
With masks off and no more social distancing in 2023, you can try a myriad of new activities ranging from fitness & wellness, self-help and even family activities have appeared in the wake of the post-pandemic period. It's the perfect time to plan your next adventure in Singapore. This post will introduce four new activities you must try in Singapore in 2023. There's something for everyone in Singapore.
1) Smell The Roses… Literally At Scentopia
Scentopia is a new attraction at Sentosa in Singapore that showcases the country's unique floral heritage, particularly orchids. The attraction offers a fully digitized and touchless perfume-making bar where visitors can choose from over 6,000 scents to create a perfume that reflects their personality. In addition, visitors can purchase ready-made orchid-infused products such as perfumes, essential oils, and bath salts at the retail shop.
You can explore the attraction for free on your own or through a guided tour that costs S$25, with different topics offered throughout the day. Participants in the guided tour will receive a special gift to take home. Additionally, Scentopia offers more than 300 augmented reality artworks that can be viewed and used in the metaverse, providing visitors with a magical experience they can capture on their smartphones.
2) Book A Staycay At Pullman Orchard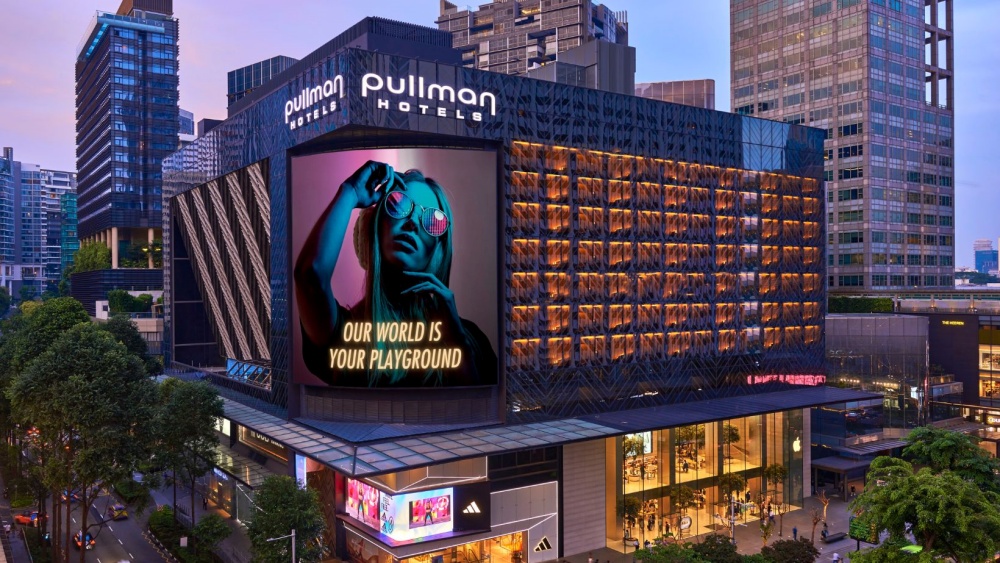 The Pullman Orchard, a new 5-star luxury hotel located in Singapore's heart of Orchard Road, is now open. What sets the hotel apart from other luxury hotels is its central location and an open-air "beach club". The beach club has cabanas, sun beds, and a swim-up bar. It's perfect for those who love the beach vibes but can't get away from the city
The hotel also offers vibrant and flexible MEET/PLAY spaces for corporate events, team-building activities, and social events like weddings. Best of all, if you're visiting Singapore for the first time, you can easily explore the neighborhood since top attractions and transportation hubs are nearby.
3) Let The Children Play… At A Museum!
The Children's Museum, formerly the Singapore Philatelic Museum, has been revamped with seven interactive galleries for children aged 12 and below. The museum features a mockup of an old marketplace, a pirate ship, a garden, and kitchen-themed decor. If you're thinking of a typical museum where artifacts are kept under glass and children are told to shush, you'll be surprised at the Children's Museum!
Children of all ages can run around and play while learning more about Singapore's heritage and culture. Exhibits such as the Play Pod is a safe space where two- to four-year-olds can engage in free play and explore the area to their heart's content. The little ones can climb trees, get close to nature, and go down the slides.
In ​​Imagine A Garden, children interact with various exhibits to discover the different types of birds and flowers in Singapore and Southeast Asia. They get to admire beautiful paper sculptures by Colombian artist Diana Beltran Herrera and play a multimedia game by Nanyang Polytechnic students. Adults are allowed, but only if they enter with a child. Admission is free until 31st March 2023, and the museum is open from Tuesday to Sunday.
4) Time To Try A New Sport In Singapore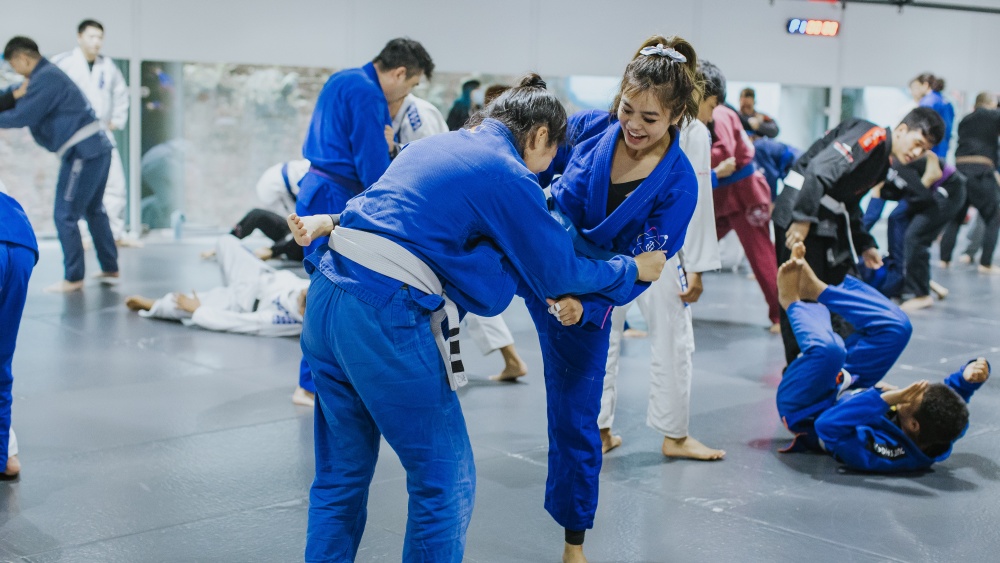 Perhaps it's part of your New Year's resolution, or you're bored of going to the gym and working out solo. Why not try your hand at martial arts in Singapore?
Trying martial arts in Singapore can be a great way to improve physical fitness, gain self-defense skills, and learn about different cultures. Singapore has a diverse range of martial arts schools and styles, including traditional martial arts like Muay Thai, Taekwondo, Karate, and Kendo, as well as more modern styles like Brazilian Jiu-Jitsu and Mixed Martial Arts (MMA).
Many martial arts schools in Singapore, such as Evolve MMA, offer classes for adults and children, making it a great family activity. Practicing martial arts can also help develop discipline, focus, and mental fortitude, which can benefit all areas of life. Besides, you get to meet like-minded friends who enjoy martial arts as much as you do. It's a great way to make friends as an adult while destressing after a long day's work!
Time To Try Something New At Evolve MMA
Evolve MMA is one of Singapore's best martial arts gyms, offering various martial arts classes such as Brazilian Jiu-Jitsu, Muay Thai, boxing, wrestling, and more.
Trying out martial arts at Evolve MMA can be a fun and rewarding experience. Not only can you improve your physical fitness and learn self-defense, but you can also make new friends and become part of a community of like-minded individuals who share a passion for martial arts.
Evolve MMA has world-class instructors with extensive experience and knowledge in their respective disciplines. They can guide and mentor you, regardless of your experience level, to help you achieve your goals and reach your full potential.
So, if you want to try something new, gain self-confidence, and get in shape, trying out martial arts at Evolve MMA is worth considering.
Book your complimentary trial class with our World Champions below!
If you have any other questions regarding Evolve MMA and the programs we offer, you can get in touch with our membership executives at the following locations:
Evolve MMA (Far East Square)
26 China Street
Far East Square #01-01
Singapore 049568
Phone: (65) 6536 4525
Evolve MMA (Orchard Central)
181 Orchard Road
#06-01 Orchard Central
Singapore 238896
Phone: (65) 6536 4556
Evolve MMA (KINEX)
11 Tanjong Katong Road
#02-52 KINEX
Singapore 437157
Phone: (65) 6288 2293
Evolve MMA (Clarke Quay Central)
6 Eu Tong Sen Street
#04-18 Clarke Quay Central
Singapore 059817
Phone: (65) 6226 2150
Evolve MMA (Star Vista)
1 Vista Exchange Green
#02-26A The Star Vista
Singapore 138617
Phone: (65) 6539 9590