Not all celebrities are slim and muscular and look like gods. A lot of them look just like us, normal people. But because they decided to transform themselves, great things happened.
Throughout the years, many celebrities have put together incredible body transformations. From skinny to fit or fat to fit, they each made a decision that they would regain control of their lives and transform their bodies into the physique they dreamed of.
Today, Evolve Daily shares five incredible celebrity body transformations from around the world.
1) Jake Gyllenhaal
To portray the role of boxer Billy Hope in the 2015 movie, "Southpaw", actor Jake Gyllenhaal had to gain an additional 15 pounds of muscle. Gyllenhaal worked out like a beast in the gym in order to look like a real-life, lean, mean fighting machine. He was also on a very strict diet which limited the intake of carbohydrates during the day, and only consumed protein at night.
In addition, he also trained three hours a day learning the basic fundamentals of boxing, so that he could emulate its techniques on camera.
The movie was a success and Gyllenhaal looked every bit of the World Champion he trained to be. Boxing is one of the most intense physical fitness workouts out there, and Gyllenhaal was so dedicated to learning the craft that he spent the majority of his day training.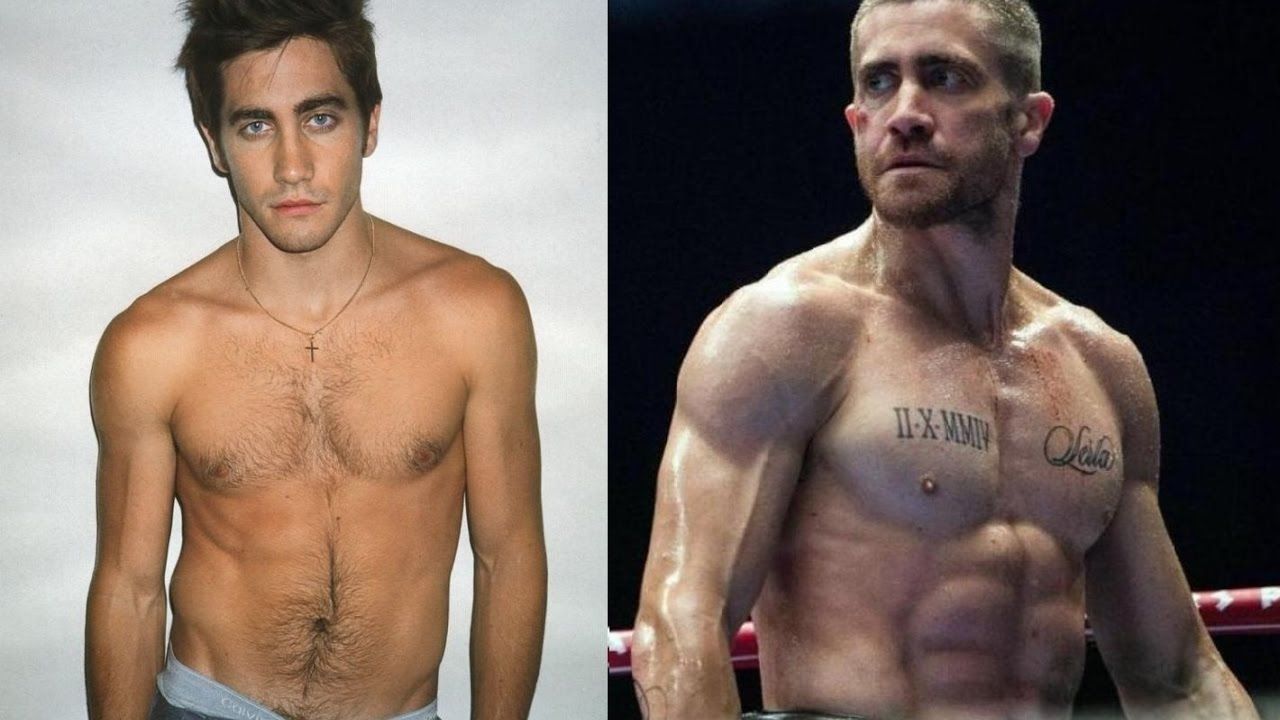 2) Tom Hardy
Known for his role as villain Bane in the popular Batman film "The Dark Knight Rises", Tom Hardy has become notorious for sporting his totally ripped and cut physique. But the English actor wasn't always buff. He attained his super bod by spending hours in the gym and by cross-training in mixed martial arts.
When Hardy was cast for the role of ex-soldier-turned-MMA-fighter Tommy Conlon in the movie "Warrior", he had to mix in with some of the mixed martial arts' industry's most prolific names including Anthony Johnson, Nate Marquardt, and pro wrestler Kurt Angle. As such, Hardy knew he had to both look and play the part.
The end result is one of Hardy's best performances and one of the greatest MMA films of all time.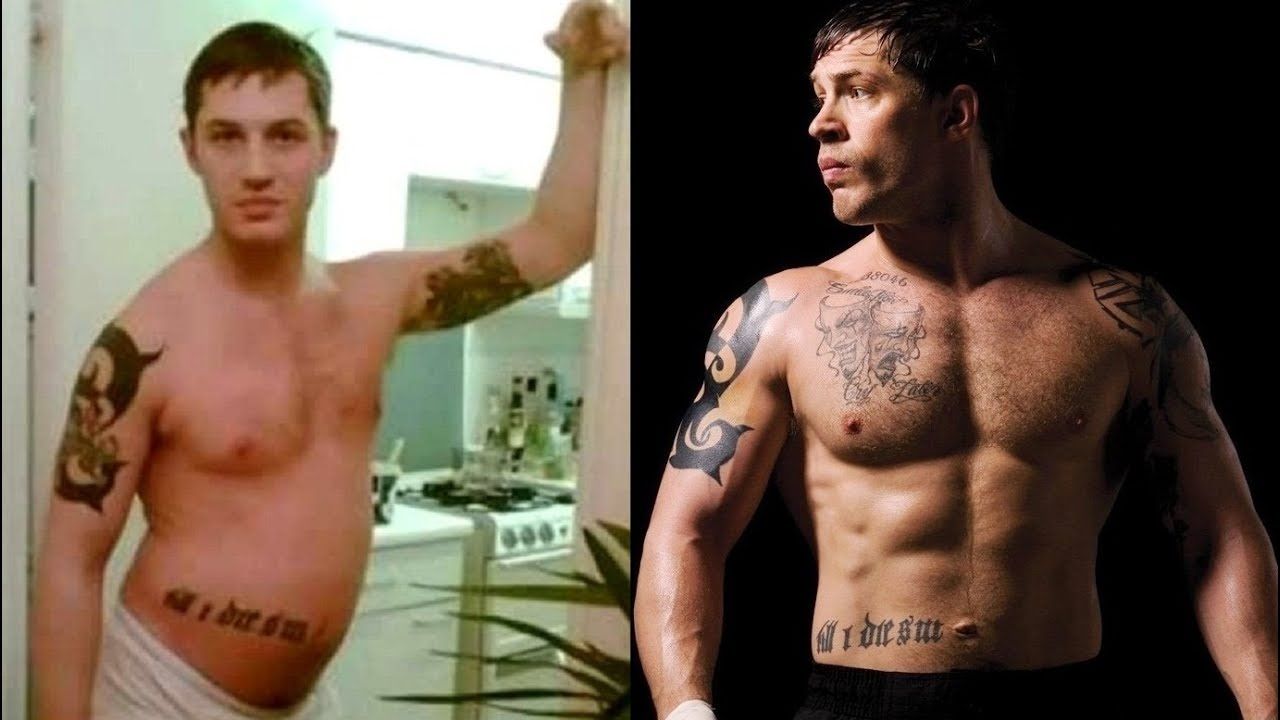 3) Jonah Hill
The majority of actor Jonah Hill's castings early in his career has been comic relief roles where his hilariousness and beaming personality took center stage. Hit movies like "Superbad" and "Accepted" portrayed Hill as a chubby frat boy, unpopular college kid – roles which Hill wanted to grow out of as an artist.
But it wasn't until Hill decided to make changes in his personal life and focused on better health that he slimmed down and lost a copious amount of weight. Through High-Intensity Interval Training (HIIT) and better nutrition, Hill was able to variably slim down and now sports a trim figure, much different from when his career first started.
Hill's favorite workout remains to be boxing, however, and has been seen frequently training at Gotham Gym located in New York City's West Village. Recently, he has been spotted training Brazilian Jiu-Jitsu too.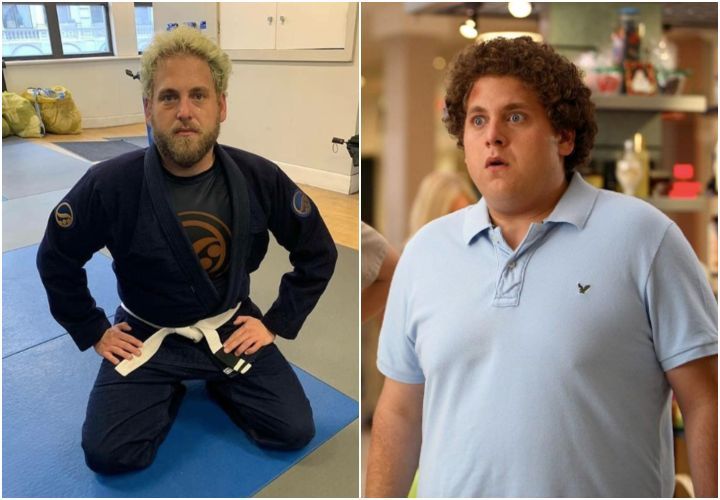 4) Chris Pratt
Actor Chris Pratt has gone up and down with his weight multiple times in his career. With roles in Zero Dark Thirty and Moneyball, Pratt shed his chubby middle-aged man persona to portray characters with a more serious tone. It wasn't until he was cast for the role of Star Lord, however, in the movie Guardians of the Galaxy, that Pratt really transformed himself physically.
For the movie, Pratt dropped an astonishing 60 pounds. He worked out three to four hours per day, doing various exercises such as P90X, running, swimming, as well as triathlon. He trained six days a week and even found time to incorporate martial arts such as boxing and kickboxing.
For his diet, Pratt consumed up to 4,000 calories a day to supplement is weight lifting routine in order to build muscle and bulk up.
This wasn't Pratt's first experience with martial arts. Before becoming an actor, he wrestled for 10 years.
5) Khloe Kardashian
Khloe Kardashian has long been thought of as the "fat" Kardashian sister, as she donned more curvature than her two other female siblings, Kim and Kourtney. She has had a well-documented struggle with her weight, and more importantly, her self-image.
Over the years, Khloe would also see a fluctuation in her weight as it constantly went up and down. She went through a cycle of losing and gaining weight. She would, at times, be able to trim down but she would never seem to be able to keep the weight off.
It wasn't until Khloe got serious about her health that she hired a personal trainer and dedicated her time to training.
Today, Khloe has lost a whopping 40 pounds and continues to trim down. By adhering to a strict diet plan which prohibited her from consuming unhealthy snacks like french fries, potato chips, candies, and soda, while following a consistent workout schedule, Khloe has adopted a healthier lifestyle.
Inspired yet? If you're looking to take after these celebrities and make an incredible transformation of your own, give martial arts a try. Book a complimentary trial class with us today!
Book your complimentary trial class with our World Champions below!
If you have any other questions regarding Evolve MMA and the programs we offer, you can get in touch with our membership executives at the following locations:
Evolve MMA (Far East Square)
26 China Street
Far East Square #01-01
Singapore 049568
Phone: (65) 6536 4525
Evolve MMA (Orchard Central)
181 Orchard Road
#06-01 Orchard Central
Singapore 238896
Phone: (65) 6536 4556
Evolve MMA (KINEX)
11 Tanjong Katong Road
#02-52 KINEX
Singapore 437157
Phone: (65) 6288 2293
Evolve MMA (PoMo Mall)
#03-11 PoMo Mall
1 Selegie Road
Singapore 188306
Phone: (65) 6337 0082