We all know that being a new parent is one of the most challenging things you'll ever do. Your little bundle of joy needs a lot of tender loving care, and the more help, the merrier! With more and more fathers taking an active role in caring for their children, taking paternity leave is a healthy trend that should be encouraged.
Spending time with your newborn baby and quality time with your partner is the best thing you can do. So the last thing you want to worry about is how to take your paternity leave given concerns about work. But it's a valid concern – your family needs the income, but you also want time with your family. So, how can you use your paternal leave meaningfully to support your partner in this beautiful journey? Let's find out.
1) Make Time To Work Out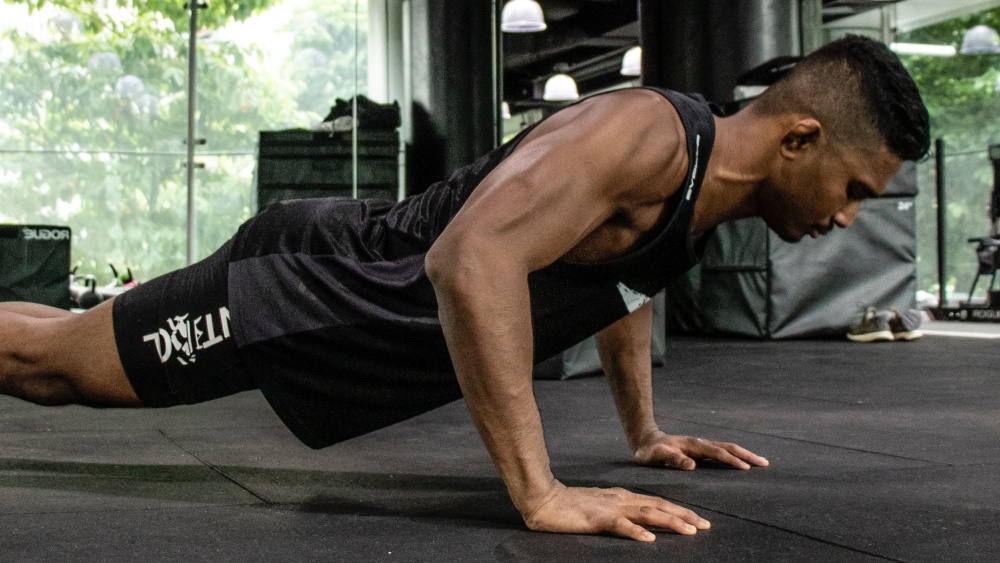 Many new fathers get busy and neglect their physical health during their children's infant and toddler years. But you need to be fit and have the stamina to keep up no matter how old you are. That way, you can play with your children and teach them the importance of being healthy too. So if you can, make time to still work out during your paternal leave.
While most people think of the gym when they think of working out, you don't have just to do gym workouts. You can try a martial arts class instead. Boxing, Muay Thai, or Brazilian Jiu-Jitsu training can give you a great workout and teach you self-defense skills that you can use to protect your family.
Besides, it's a chance to clear your head – when you're learning kicks or punches under the watchful eye of our World Champion Instructors, you won't dwell on your problems. The best thing is that Evolve MMA has sessions as early as 6.30 am, and as late as 10 pm, so you can always take time off to go and work out when your partner doesn't need you to help with the baby. Better yet, enroll the older children at our Evolve MMA Kids' Program and let them work off all the excess energy. Your partner will appreciate that she can get much-needed peace at home.
2) Make Yourself Available If You Want, But Don't Work
As a dad, it's tempting to continue working while you're out of the office. After all, you're not the one who physically pushed a baby out of your body and needs rest. However, that's an unhealthy mindset because your leave is meant for you to spend time with your family mindfully.
You can answer emails or attend an occasional meeting if it makes your return to the office less turbulent. But if you can delegate your work to other colleagues and cut back on the work activities, that's for the best. When the baby is sleeping, use the time to care for yourself, your partner, and other household-related activities. You can't get this time back home, so use it wisely.
3) Step Up To Help Out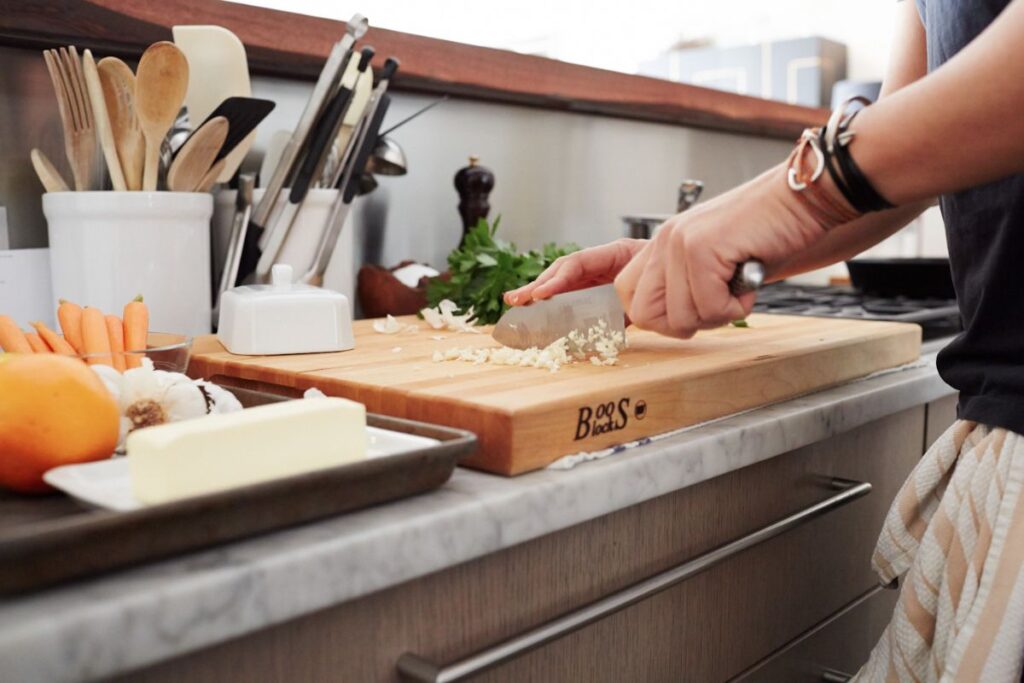 The few weeks will be rough for your wife. With a tiny human being entirely reliant on her, she will not have quality time to eat or shower. You can do more proactively, whether it's holding the baby when they cry or changing the diaper.
But aside from caring for the baby, help with the household chores to keep the house running. Cook meals, wash dishes, wash baby bottles, and fold laundry. Even if you have help from a domestic helper or the parents, there is still a lot to be done when caring for an infant.
Pay attention to those chores you've put off for the past year. Install baby-proofing stuff, take care of the flickering light bulb, or tighten the loose screw on the doors. Create a safe, clean, and comfortable environment for your family while you're on leave, so you have one less thing to do when you're back at work.
4) Spend Time With The Older Kids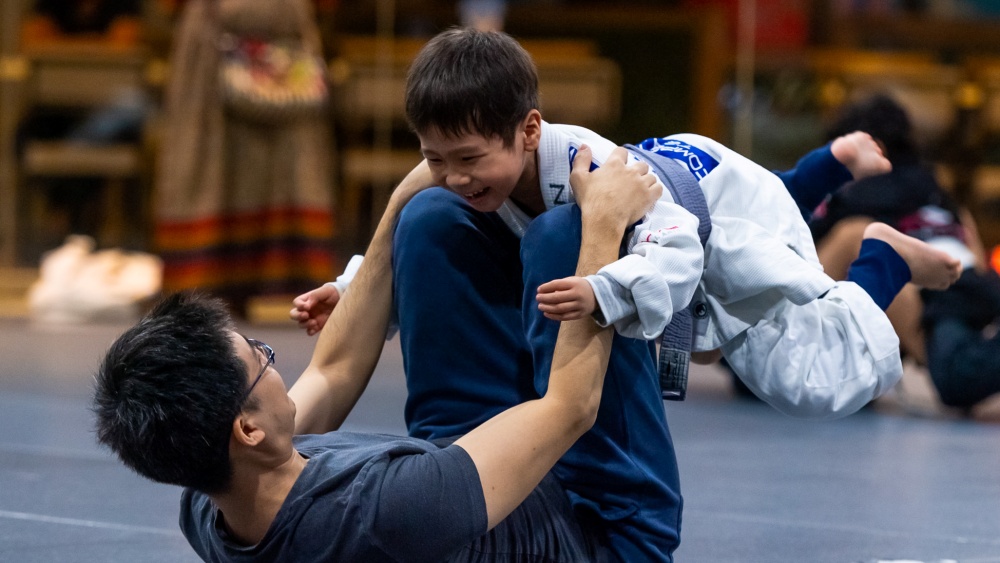 If you're a new dad, congrats. You can invest all your time and energy in caring for your first newborn. But if you're a father of two or three, this is the best time to spend with the older children. Find opportunities to take them out. If they head to school, make them their meals, pick them up, send them to their afterschool classes, and help with their homework.
This precious time you spend with your older children can forge a stronger bond, and they will remember this for years. You also get to know your children a lot better. Children grow up fast, and spending time with them helps them know you are a reliable dad they can depend on when they need help.
5) Use Time To Plan Ahead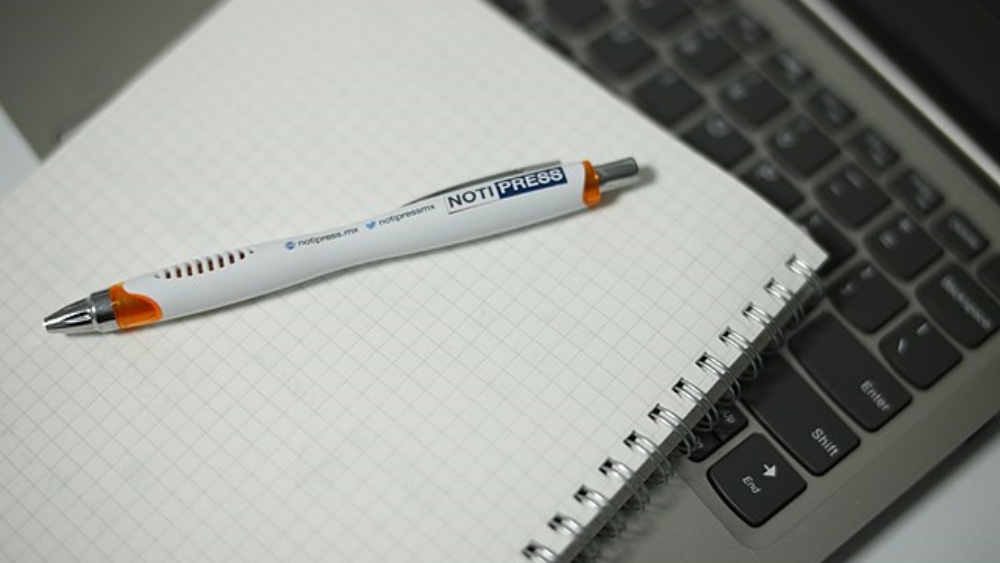 While two weeks may not seem like a lot of time to spend away from the office, a busy office may have multiple projects which need your input. Make time to plan for your return so others can factor in your presence in future projects and schedules. Most workplaces allow you to split your paternity leave instead of using it all in one go. If that's a possibility, discuss with your partner what's the most beneficial for your family.
Your wife might also want to split her maternity leave, which allows you to plan your time to take leave together. Or perhaps the grandparents can come around to help, which lets one or both of you return to work for a while before taking leave.
Some companies like Deloitte, which offer 4 to 8 weeks of leave have found out that many fathers like to take a short leave right after their babies are born. Then, when their wives return to work, they take another few weeks of leave to stay home with their children. Either way, you will need to plan while on paternity leave, so you are not overwhelmed when you return.
How Much Paternity Leave Can You Get In Singapore?
So, you might wonder whether it's within your rights to ask for paternity leave in Singapore. The answer is yes! If your child is a Singapore citizen, you are entitled to two weeks of paid paternity leave funded by the government. This extends to self-employed people who will lose income during the paternity leave period. It also applies to adoptive fathers as long as they meet the following criteria (also applies to birth fathers):
Your child is a Singaporean citizen.

You are or had been lawfully married to the child's mother between conception and birth. (Only applies to birth fathers)

For employees: you have served your employer for at least three months before your child's birth or the date of your formal intent to adopt.

For self-employed: you have been engaged in your work for at least three months before your child's birth or the date of your formal intent to adopt and have lost income during the paternity leave period.
Check the Made for Families website for more details on paternity leave in Singapore.
You should discuss with your employer how to split or take the leave continuously. Two weeks may seem too short, but the good news is you can also share up to 4 weeks of your wife's government-paid maternity leave if she returns to work early. This grants fathers, including those self-employed, a maximum of six weeks of paternity leave. The Ministry of Manpower website provides more details on paternity leave.
Take Charge Of Your Fitness So You Can Spend Time With Your Family
Whether you're a new father or a dad of four, staying fit is essential. Your family relies on you. Not only do you want to be able to run after your children and swing from monkey bars with them, but you also want to model a healthy lifestyle.
Start your fitness journey with us at Evolve MMA. We have multiple locations and sessions, so you can always find a gym near you. And we're not just a fitness gym. You can take boxing, Muay Thai, Brazilian Jiu-Jitsu, and mixed martial arts class here. Let us show you how to shed that dad bod at Evolve MMA so you can be the best dad ever.
Book your complimentary trial class with our World Champions below!
If you have any other questions regarding Evolve MMA and the programs we offer, you can get in touch with our membership executives at the following locations:
Evolve MMA (Far East Square)
26 China Street
Far East Square #01-01
Singapore 049568
Phone: (65) 6536 4525
Evolve MMA (Orchard Central)
181 Orchard Road
#06-01 Orchard Central
Singapore 238896
Phone: (65) 6536 4556
Evolve MMA (KINEX)
11 Tanjong Katong Road
#02-52 KINEX
Singapore 437157
Phone: (65) 6288 2293
Evolve MMA (Clarke Quay Central)
6 Eu Tong Sen Street
#04-18 Clarke Quay Central
Singapore 059817
Phone: (65) 6226 2150
Evolve MMA (Star Vista)
1 Vista Exchange Green
#02-26A The Star Vista
Singapore 138617
Phone: (65) 6539 9590