Anyone can end up with the dreaded dad bod, from athletes who have been in excellent shape for most of their lives to regular guys who have never prioritized their fitness. Many of us pick up bad habits in our younger days but don't realize it because of our high metabolic rates.
Things start changing once you're in your 30s as your metabolism slows down, making it easier to gain weight. Adult responsibilities like taking care of a family or spending most of your day sitting at a desk don't help. Neither does consuming fast food regularly, which many people do simply because they don't want to spend time preparing a meal.
Your testosterone levels also dip as you age, making it harder to find the motivation to stick to a fitness routine. Fortunately, there is no law of nature that states every man must have a dad bod as they age. The dad bod can be defeated by making exercising and dieting a significant part of your lifestyle.
The formula for weight loss doesn't change regardless of how old you are. Consume fewer calories than your body needs daily and watch the excess fat melt off your frame.
Fun Activities That Will Transform You Into A Hunk
Tired of feeling like a lesser version of your former self? Here are some fun activities that help to burn calories and tone your muscles:
1) Sign Up For Martial Arts Classes
Signing up for martial art classes is one of the most effective ways to transform your dad bod into an impressive physique. Martial arts like Muay Thai, Wrestling, and Brazilian Jiu-Jitsu give you a full-body workout, making your muscles stronger and more defined.
Martial arts classes also burn more calories than most fitness-related activities like running or lifting weights. An hour spent training martial arts like Brazilian Jiu-Jitsu burns up to 1000 calories. For some people, training regularly is enough to transform their physique, even if they don't make any adjustments to their diets. Combine martial arts training with a diet, and you'll look like a different person in no time.
Learning martial arts also makes it easier to stick to your routine since it becomes a rewarding way of life. Unlike other activities like running which can quickly become monotonous, martial arts classes never get boring. There are countless techniques in each martial art, so there are always new things to learn during each class.
You also get to meet new people when training martial arts, and your training partners help to keep you motivated with your training. You make new friends and expand your social network while getting into the best shape of your life.
If you're feeling frosty, consider signing up for tournaments once you have a few months of training under your belt. Martial art competitions are broken up by skill level and weight classes, so you don't have to worry about being matched up with significantly more skilled opponents. Competing in tournaments gives you more incentive to train hard since you have to cut weight and train specifically for the event. It's an effective way to keep yourself committed to your training, and you'll get to win medals you can impress your family and friends with.
If you're unimpressed with how your physique currently looks, martial arts training is the most effective way to sculpt a physique you can be happy with. Martial arts training won't just improve your physical appearance; it improves your cardiovascular health protecting you from many of the main issues men face as we age, like heart disease, diabetes, and strokes.
The confidence you get from training a martial art will carry over to other aspects of your life. Training won't just improve your appearance; it will also improve your mentality as you take on the world.
2) Hiking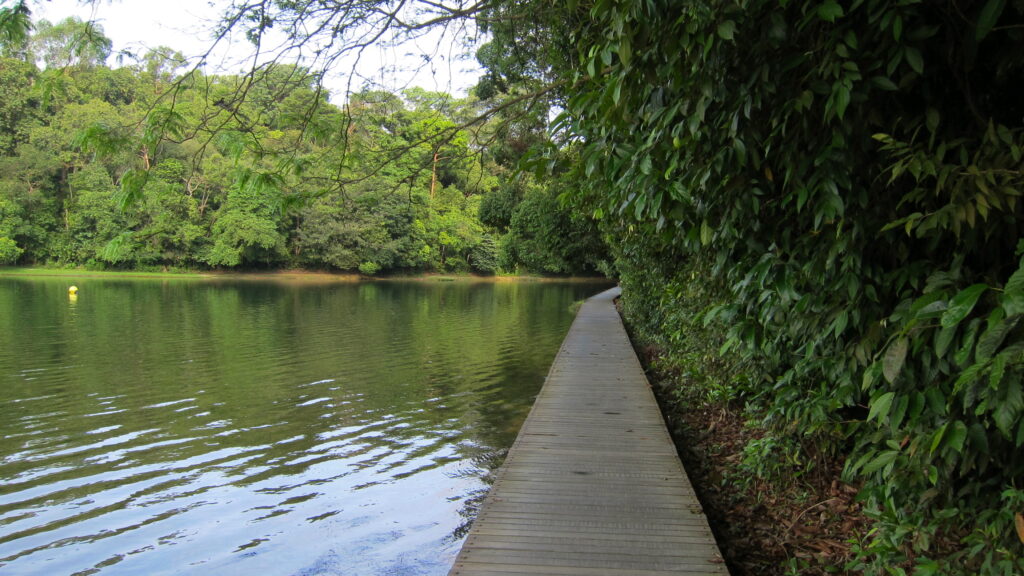 Hiking is another effective way to lose excess weight, particularly if you're not in shape to engage in more vigorous activities like running. Hiking isn't just good for your physical health; it also improves your mental health.
Hiking also helps to reduce belly fat since it gives you lots of aerobic exercises, strengthening your lungs and heart. It increases blood and oxygen flow to your muscles, and you can turn up their intensity anytime you want with bursts of intense activity.
You'll have lots of fun when hiking since you get to take in mother nature. You can make your hikes even more fun by bringing your significant other or friends along with you.
Simple things you can do to get more out of your hikes include:
Choose Elevated Hiking Trails

: This forces you to work harder as you climb uphill.

Carry A Backpack: The extra weight of the bag forces you to work harder, and you'll have all your supplies like water and protein snacks with you.
Go With Rugged Terrain

: Rugged terrain makes your hikes more interesting as you navigate through them.

Walk fast

: Picking up the pace leads to more calories being burned.

Add Some Bodyweight Exercises: There's no rule against performing bodyweight exercises like pushups, squats, and burpees on your hikes. This leads to more calories being used up.
Add sprints

: Take advantage of clear paths you stumble across during your hikes. Use them as an opportunity to add sprints.
3) Rock Climbing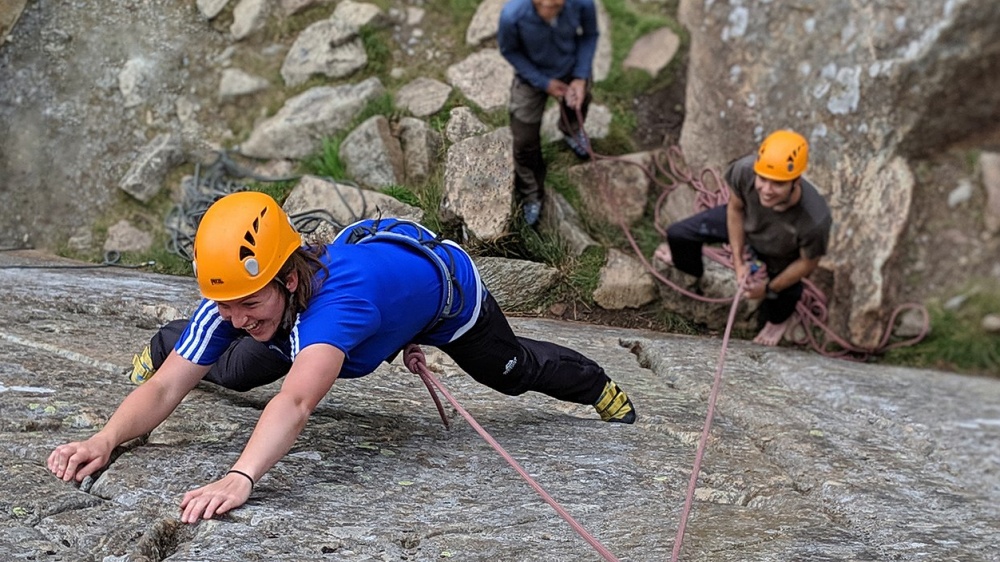 Rock climbing gives you a nice blend of strength training and cardiovascular workouts. Every muscle in your body is engaged while climbing, forcing your heart and lungs to work harder. It's also a fun activity you can do on your own or with friends.
Beginners should stick to using indoor rock climbing facilities since that is often the safest environment for climbing. Rock climbing does a lot more than simply burning calories. It improves your balance, coordination, and flexibility.
Don't focus on only losing weight when rock climbing. Just have fun while you're there, and you'll notice your body transformation in a few weeks.
4) Cycling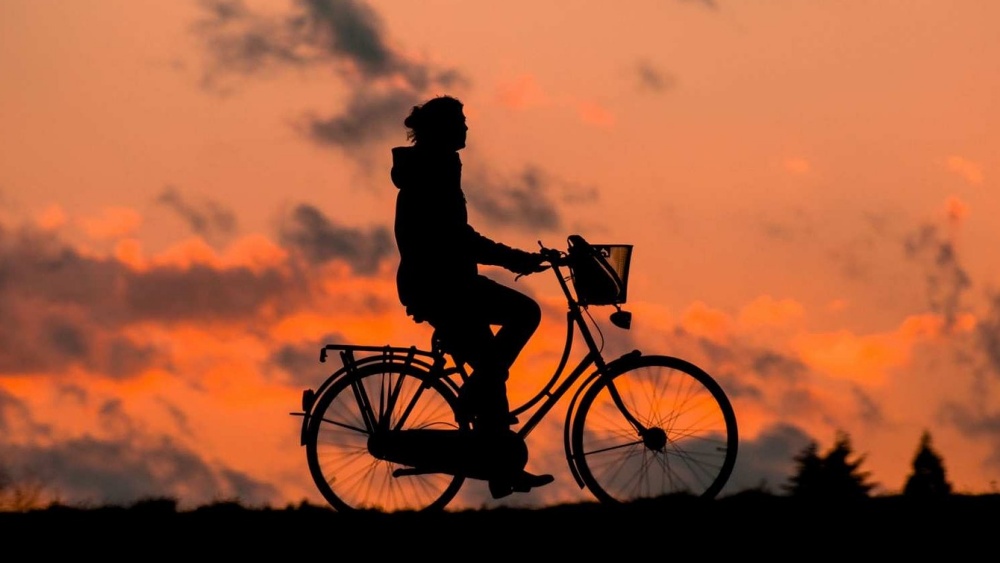 Cycling is a low-impact exercise that burns a decent amount of calories. It's also fun since you can explore areas around you. You burn about 300 calories every hour you spend cycling at a moderate pace, and you can burn up to 600 calories per hour if you ride at an intense pace.
You can cover longer distances on a bike than you could run, so take advantage of that and incorporate cycling into your daily routine. For example, if your gym is only 10 miles away from your home, ride your bike there instead of driving. Make cycling part of your daily routine, and it will pay dividends later on.
5) Trampoline
You probably haven't been on a trampoline since you were a kid, but it's one of the most effective weight-loss exercises. An hour spent jumping around on a trampoline can burn up to 700 calories. Jumping up and down, even on a trampoline, engages many muscles all over your body, giving you a full-body workout. The trampoline absorbs most of the impact when you land, so your joints don't have to deal with extra stress.
You can also work on your cool moves when exercising on a trampoline. Backflips, somersaults, front flips, you name it. You can practice all these moves while working out. Who knows, maybe they'll come in handy someday.
6) Dancing
Most people think of dancing as something you do to unwind after a hard day at work, but it's also one of the most effective exercises for fat burn and weight loss. It also helps to build muscle strength while improving your cardiovascular health.
Dancing also provides various mental benefits. For example, dancing helps reduce stress and improves sleep quality.
Besides, ladies love men who can dance, so work on your dance moves while transforming from dad bod to hunk. You get to meet new people while dancing; some might become romantic partners. Having two left feet is not a good excuse to avoid dancing. It is a learned skill like any other skill, so practice makes perfect.
An hour spent dancing to fast-paced music like hip hop or swing burns about 400 calories. An hour spent dancing to slower-paced music like Salsa or ballroom music burns about 300 calories. Find a dancing class for your favorite genre of music and get to work. Dancing allows you to burn calories without making you feel like you're working out.
Give Martial Arts A Try
While there are various ways to lose weight, if you're looking to get into the best shape of your life and fast, why not give martial arts a try? If you are interested in trying out martial arts, consider a complimentary trial class with Evolve!
Book your complimentary trial class with our World Champions below!
If you have any other questions regarding Evolve MMA and the programs we offer, you can get in touch with our membership executives at the following locations:
Evolve MMA (Far East Square)
26 China Street
Far East Square #01-01
Singapore 049568
Phone: (65) 6536 4525
Evolve MMA (Orchard Central)
181 Orchard Road
#06-01 Orchard Central
Singapore 238896
Phone: (65) 6536 4556
Evolve MMA (KINEX)
11 Tanjong Katong Road
#02-52 KINEX
Singapore 437157
Phone: (65) 6288 2293
Evolve MMA (Clarke Quay Central)
6 Eu Tong Sen Street
#04-18 Clarke Quay Central
Singapore 059817
Phone: (65) 6226 2150
Evolve MMA (Star Vista)
1 Vista Exchange Green
#02-26A The Star Vista
Singapore 138617
Phone: (65) 6539 9590