A person who's completely new to martial arts can take up Muay Thai with relative ease. This martial art is an effective way to achieve fitness goals as you familiarize yourself with different techniques. Muay Thai is also arguable the most effective striking art. It teaches you how to strike with your fists, legs, knees, and elbows. It also covers clinch fighting and some basic trips and throws that can come in handy in a self-defense scenario.
One of the most important aspects of a Muay Thai class is the time you spend with your instructor. They'll walk you through new techniques and observe your form as you learn. The trainer will also keep tabs on your form as you practice. To make the most out of your training, you should be willing to ask a few questions that will help with the learning process.
If you keep going, you'll find a few questions that may be of help in your Muay Thai journey.
An Overview Of Muay Thai As A Martial art
The right questions will help you make the most of your Muay Thai class. They will help you make good use of your trainer's time and knowledge. Before you get to the questions part, you should have a good understanding of Muay Thai as a discipline. This general overview will allow you to ask questions that can yield a lot of useful feedback from your trainer.
Muay Thai also goes by the name 'Thai kickboxing' because it shares similarities with regular kickboxing. The difference between the two martial arts is that Muay Thai allows more techniques than you would find in kickboxing. Muay Thai allows for a small selection of throws and sweeps. Unlike kickboxing, Muay Thai also allows the use of elbows and knees in strikes.
This short explainer informs, in a small way, the kinds of questions you should ask during a Muay Thai class. Here are a few examples:
1) Why And How Is This Move Effective?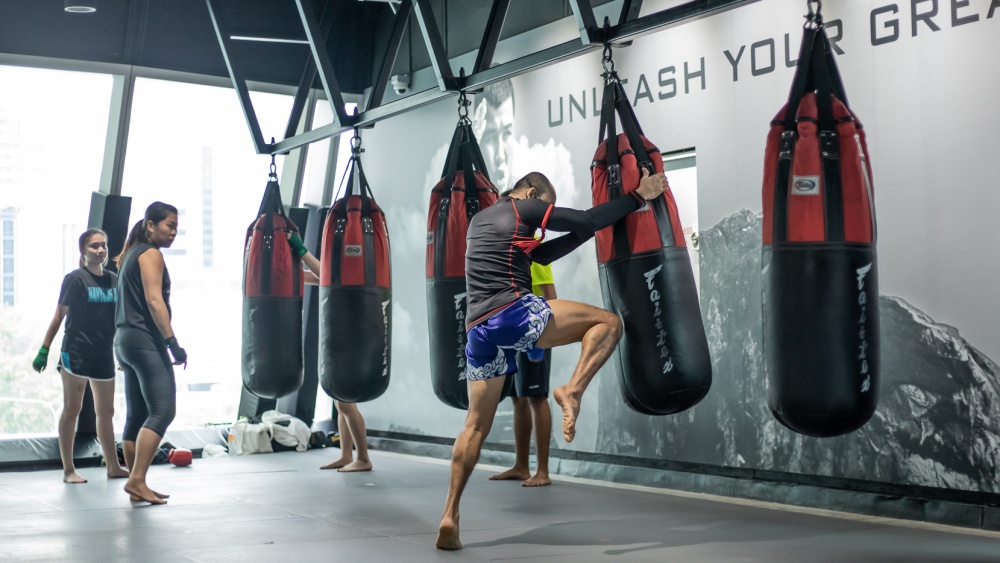 You will be asking this question many times, as you work towards perfecting techniques. This question allows your instructor to explain the purpose and uses of a particular technique.
The benefit of asking this question is that the deep understanding you gain helps with visualization. What does 'visualization' help with, exactly? While it's great to learn a move for fitness, coordination, it's also just as useful to understand the purpose of the move as you practice it. This type of information can help you maintain good form as you repeat a technique over and over.
Seeing a move in the context of the bigger picture may keep your brain and body engaged. This is a useful thing as you go through repetition after repetition.
2) How Can I Improve The Way I Execute This Move?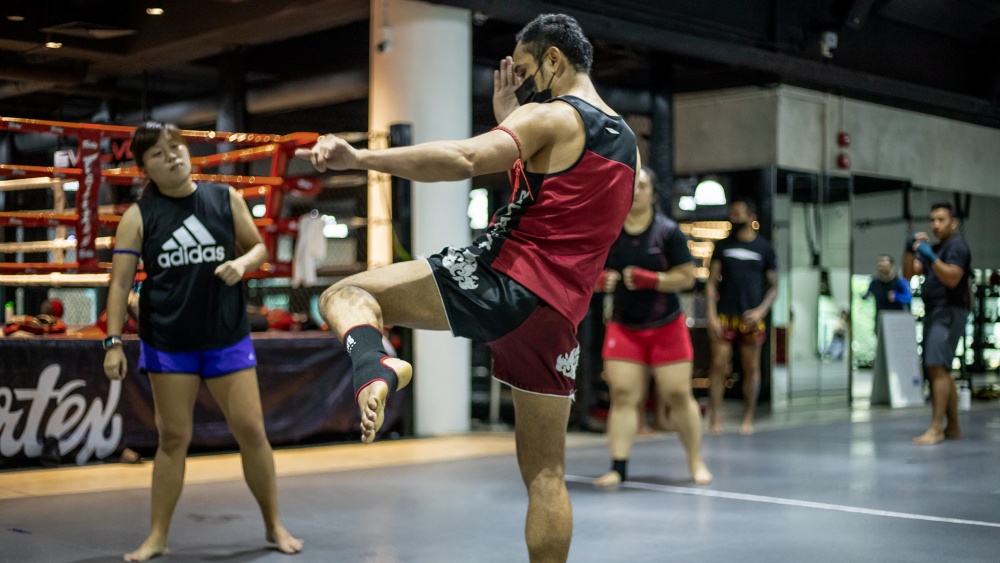 Muay Thai involves a learning curve for each technique. It's improbable that you'll get it right every time within minutes of the instructor teaching you something new.
Asking your instructor to pinpoint areas where you can improve can save you a lot of time. Timely feedback from your teacher ensures that you avoid internalizing poor form. The happy result is that you will perfect a technique exactly the way the instructor teaches you to.
3) Is There A Drill Or Conditioning Exercise That Can Help Me Improve My Technique?
This is a follow-up question that you can ask as the trainer gives their feedback on areas of improvement. The instructor will use their knowledge to recommend drills or exercises that improve the way you execute a certain technique. These enrich your practice sessions while working up a sweat.
The drills also have the added advantage of ensuring good form. In turn, good form allows you to execute a move with a good level of accuracy and effectiveness.
4) Will This Move Work For Me?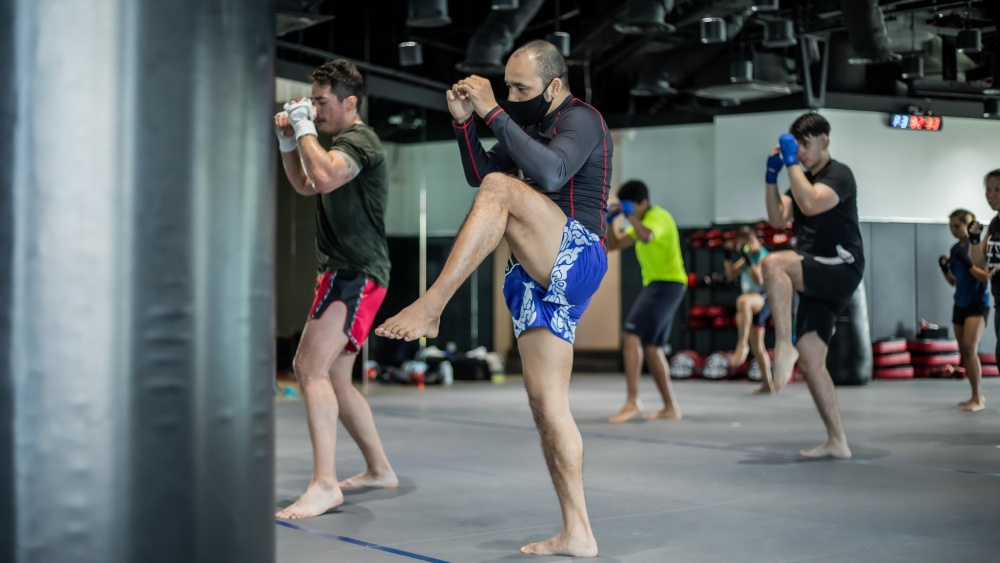 The question touches on sparring and competitive situations, where the student is looking to gain an advantage over their opponent.
By the time you're asking this question, you should be advanced enough to be sparring at a serious level. At this point, your trainer should have a clear picture of your strengths and weaknesses. They may start to give you pointers to take advantage of those strengths and compensate for the improvement points.
Your fighting style/personality will also become clear as you advance. Over time, the trainer will work with you to curate the moves in your sparring 'arsenal'. They will point out the moves that work best for you and point out the ones that are at a disadvantage.
5) I'd Love To Compete, So How Do I Get Competition-Ready?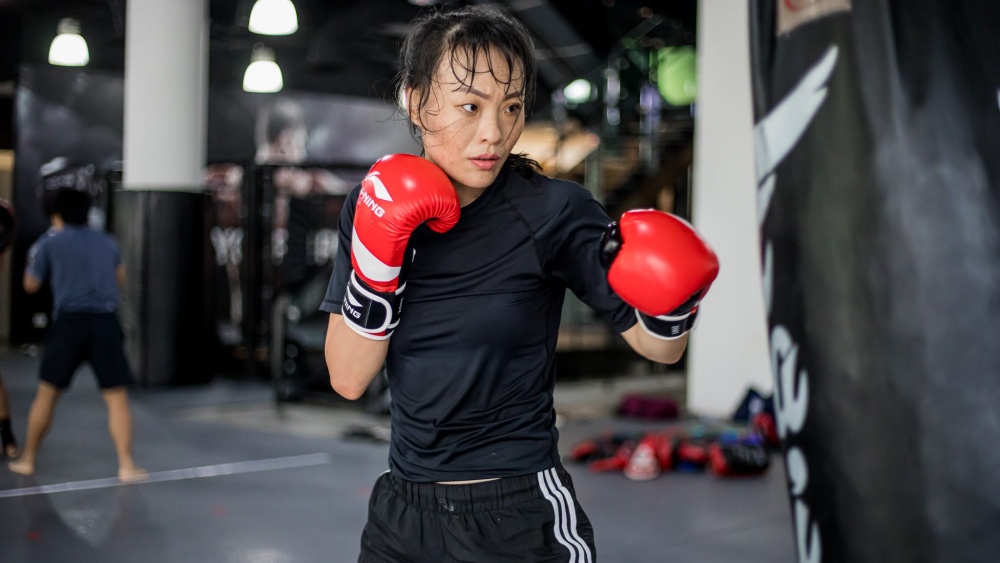 If you're a Muay Thai beginner, this question may sound a little presumptuous. Give it time, and more likely than not, you will be asking this question as your love of Muay Thai grows.
Each new Muay Thai class is a progression that picks up where the last session leaves off. The intensity of Muay Thai pulls many students into the competitive world of the sport. This phenomenon usually happens when sparring reveals how different techniques come together to yield results and wins.
Every Muay Thai Class Unlocks New Revelations
Learning new things is good for the mind, especially if you get to work up a sweat while you're at it. Our Muay Thai gym in Singapore is the ideal place for every kind of martial arts enthusiast. We offer classes for martial arts newbies as well as people who have training in other kinds of combat sports.
We have trainers that will cater to people looking into Muay Thai from a fitness perspective. We also have you covered if you want to take Muay Thai classes to add to your martial arts experience.
Ready to give Muay Thai a shot? Sign up for one of our complimentary introductory classes today!
Book your complimentary trial class with our World Champions below!
If you have any other questions regarding Evolve MMA and the programs we offer, you can get in touch with our membership executives at the following locations:
Evolve MMA (Far East Square)
26 China Street
Far East Square #01-01
Singapore 049568
Phone: (65) 6536 4525
Evolve MMA (Orchard Central)
181 Orchard Road
#06-01 Orchard Central
Singapore 238896
Phone: (65) 6536 4556
Evolve MMA (KINEX)
11 Tanjong Katong Road
#02-52 KINEX
Singapore 437157
Phone: (65) 6288 2293
Evolve MMA (Clarke Quay Central)
6 Eu Tong Sen Street
#04-18 Clarke Quay Central
Singapore 059817
Phone: (65) 6226 2150