You're never too old to give the sweet science a try. Sure, 40 might be too old to start a career as a professional boxer, but that doesn't mean you can't enjoy the many benefits of learning how to box, like knowing how to defend yourself, improved physical health, and lower stress levels. At 40, you can still compete in executive boxing matches if you have an intense itch for competition.
Boxing is one of the most developed martial arts in the world, generating billions of dollars yearly. That has allowed the sport to grow in ways other martial arts can't keep up with. The insane amount of money boxing generates has led to the countless techniques used in the sport being refined to literal perfection.
Boxing isn't called the sweet science for nothing. The art of fighting with only your fists has been developed to the extent that it's basically a science. You don't just learn how to fight when you start training; you get to learn why each technique is used at any given time. You get to understand the science of fighting, from using your feet to evade attacks to how to set up your attacks so your opponent can't anticipate what's coming.
Starting Boxing After 40
Your body will have a more challenging time adjusting to the rigors of boxing training after 40 than it would have in your 20s. You'll be sore after your first few training sessions, but your muscles will eventually get used to the stress training puts on them.
The more in shape you are when you first start training, the easier the transition will be for you. If you haven't gotten off the couch in years, try exercising more often to prepare your body for boxing. You might also have to check with your doctor to ensure you don't have any existing issues that could interfere with your training.
Other simple things you can do to make boxing training easier on your body include:
1) Warm Up Before All Training Sessions
You might have been able to get away with not warming up properly during your younger days, but your 40-year-old body will be very displeased with you if you don't warm up before your boxing classes. You're going to be pushing your body harder than you usually do, so make things easier for yourself by warming up your muscles and getting your joints loose before training.
Any activities that get your blood flowing, like running, cycling, and shadowboxing work as a warm-up. Also, include some dynamic stretches into your warm-up routine to ensure your joints are well-lubricated before training. This reduces your risk of injury as you train.
2) Take Post-Workout Recovery Seriously
This ties into our first tip. Warming up your muscles is only half of the equation when preparing your body for strenuous exercise; cooling down is the other half. Adding cool-down exercises into your training helps to reduce tension in your muscles and reduces delayed onset muscle soreness (DOMS).
Static stretches are an effective way to cool down your muscles after training. Try to hold each stretch for at least a minute before moving on to another. Stretching your muscles after exercising makes it easier for your body to remove waste materials created by exercise, like lactic acid, while allowing nutrients to flow to these areas more freely.
You should also take advantage of any post-workout tools you have available to you. Foam rollers, massages, and ice baths are effective post-workout tools.
3) Start Slow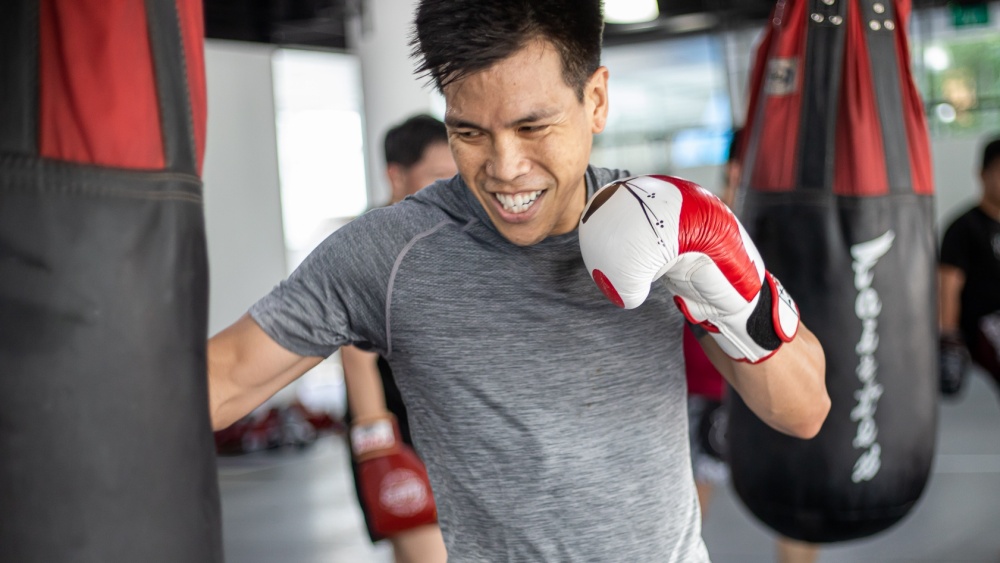 You don't need to train five days per week when you're just starting with boxing at your age. There's no rush, so take things slowly to give your body a chance to adjust to the training. Training too often makes it harder for your body to adjust since it doesn't get the rest it needs to recover from your previous session fully.
Aim for two to three sessions weekly when you first start training based on your fitness level, and schedule at least one rest day between your training sessions. Avoid training on consecutive days until you're no longer overwhelmed with soreness after training. You can then start training as often as you would like.
4) Keep Your Ego In Check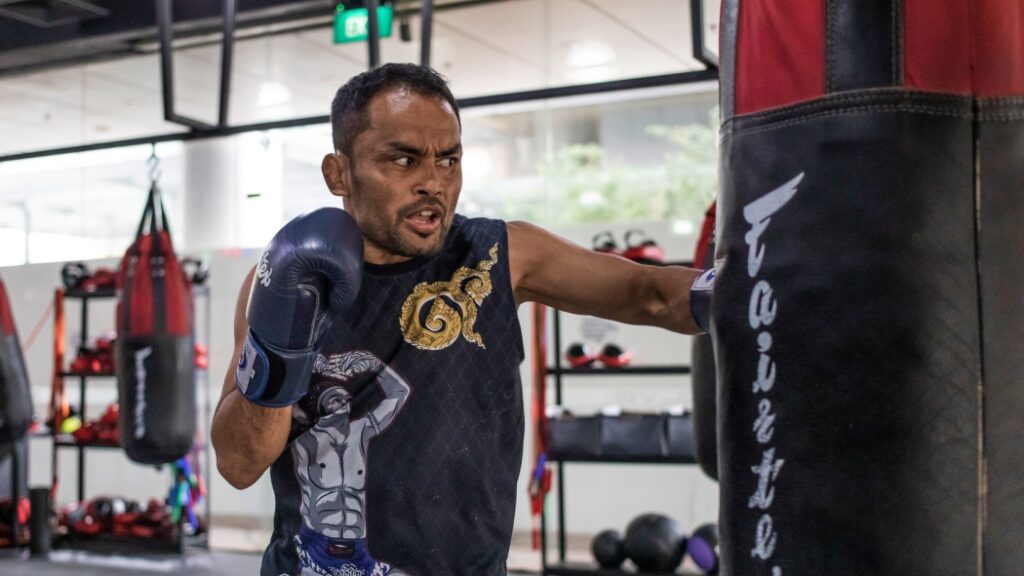 You're most likely not going to be the fastest or strongest student in your boxing classes at your age, so don't let it get to you. Remember that everyone else in the gym was also a beginner at some point, so don't be too hard on yourself if you struggle with a few techniques. Keep training consistently, and you'll eventually figure out any technique you're taught.
Keeping your ego in check becomes even more important if you start sparring. You're going to lose most of your first sparring sessions, and that's just how it goes for everyone who trains boxing. Keep your ego in check and keep training hard. One day, everything will "click" in your head, and you'll start fighting like an experienced boxer.
5) Eat To Train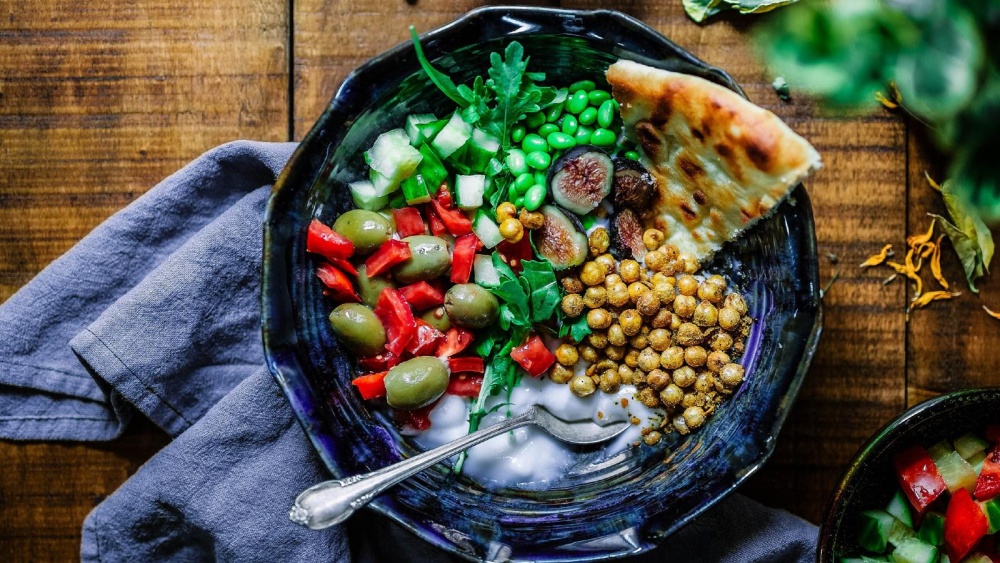 Boxing uses up a lot of energy, and you can burn up to 1,000 calories for every hour spent on the mat. Make sure you give your body the fuel it needs to power you through your training sessions by adding enough carbs to your pre-training meal.
Your post-workout meal is equally essential since your body needs nutrients like protein to repair muscle tissues damaged during training. Try to consume your post-workout meal within an hour of training to get the most benefits. Protein shakes are an excellent option since they require little to no preparation.
Lastly, ensure you're adequately hydrated before, during, and after each training session.
6) Limit Other Physical Activities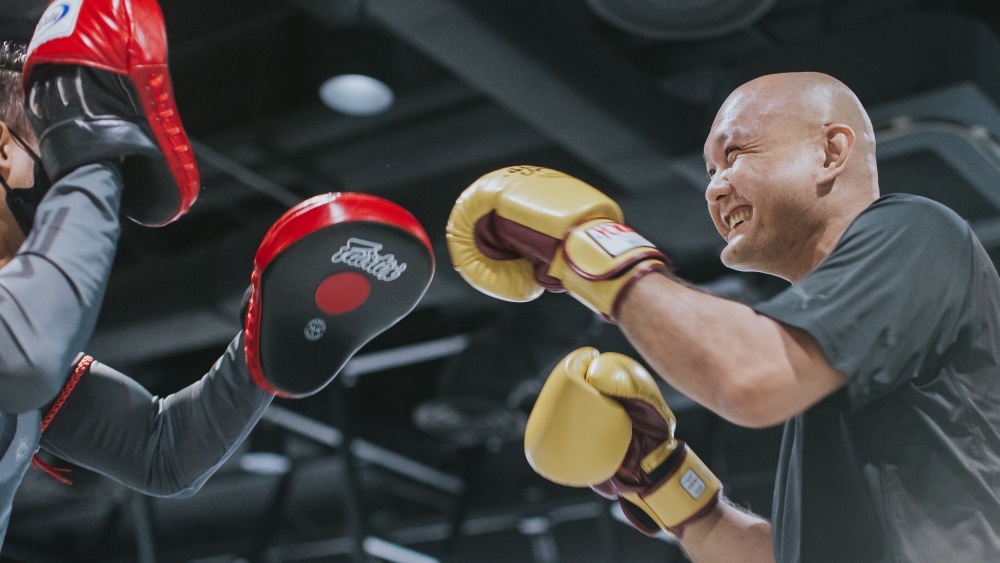 If you already have a rigorous exercise program you follow before starting boxing classes, consider taking a temporary break from these activities for two to four weeks to make it easier for your body to adjust to boxing training. You can resume these activities once you've gotten past the initial training hump.
Give Boxing A Try
Thinking about starting boxing classes? Attend one of Evolve's complimentary introductory classes to experience what boxing classes are like.
Book your complimentary trial class with our World Champions below!
If you have any other questions regarding Evolve MMA and the programs we offer, you can get in touch with our membership executives at the following locations:
Evolve MMA (Far East Square)
26 China Street
Far East Square #01-01
Singapore 049568
Phone: (65) 6536 4525
Evolve MMA (Orchard Central)
181 Orchard Road
#06-01 Orchard Central
Singapore 238896
Phone: (65) 6536 4556
Evolve MMA (KINEX)
11 Tanjong Katong Road
#02-52 KINEX
Singapore 437157
Phone: (65) 6288 2293
Evolve MMA (Clarke Quay Central)
6 Eu Tong Sen Street
#04-18 Clarke Quay Central
Singapore 059817
Phone: (65) 6226 2150
Evolve MMA (Star Vista)
1 Vista Exchange Green
#02-26A The Star Vista
Singapore 138617
Phone: (65) 6539 9590