Evolve Daily introduces a new series called, "Gyms Around The World!" With this new series, we will introduce you to the world's top martial arts schools in every country.
For our second article in our Gyms Around The World series, we take a closer look at a gym that's considered by many – from beginners to serious competitors – to be one of the top MMA academies in the US.
Run by partners Duke Roufus, Scott Joffe, and former UFC Lightweight Champion Anthony "Showtime" Pettis, Roufusport offers specialized group classes and private lessons in Kickboxing, Brazilian Jiu-Jitsu, Boxing, as well as MMA.
Roufusport works with many UFC superstars, such as Anthony Pettis, Alan Belcher, and Pat Barry, and ONE World Champion Ben Askren, among others. It comes as no surprise then, that Roufusport has established itself as a great MMA gym.
Today, Evolve Daily speaks to Duke Roufus, founder, partner, and head coach of Roufusport Mixed Martial Arts Academy.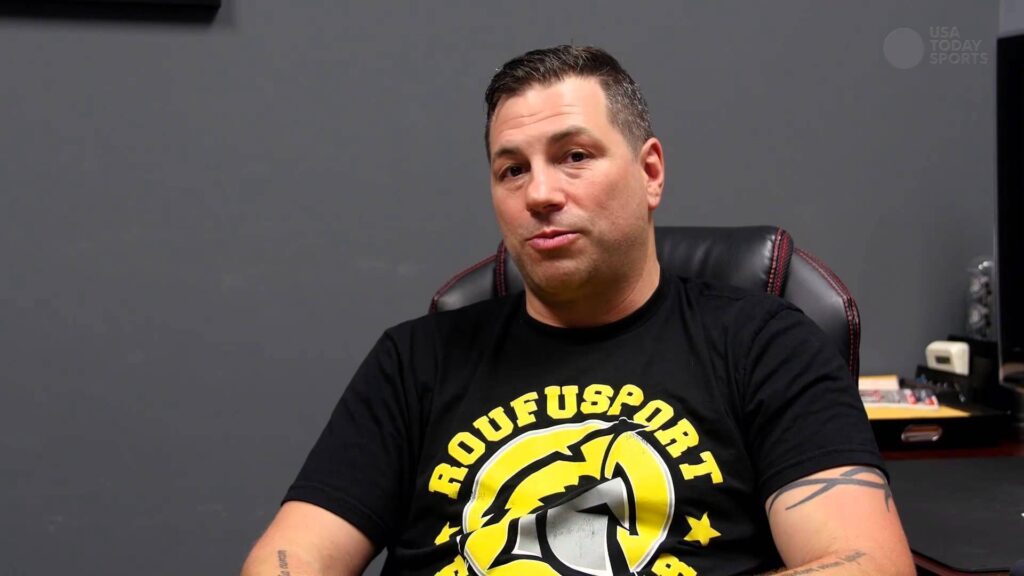 How Did You Get Involved In Martial Arts?
I started when I was 4 years old. My father, who has a 5th degree black belt in Tae Kwon Do and a kempo karate black belt, owned a martial arts school. At that time, in the early 70's, kickboxing made its way into the US.
I competed in martial arts since I was 6, and when I was 18, I chose to make a career out of kickboxing. I also moved on to Muay Thai – that's how I know Chatri Sityodtong. I met him in Thailand when I trained at Sityodtong in 1994.
As a coach, I evolved into a mixed martial artist. I hold a purple belt in BJJ under Daniel Wanderley of the Carlson Gracie team and I still actively compete in Jiu-Jitsu when I can.
What's Your Favorite Thing About Martial Arts?
Evolution and honor. I like the old school discipline of martial arts and the life-building skills. But I love the evolution, because it brought about mixed martial arts – I feel that it gives traditional martial arts a modern approach.
I also like the world-wide community, and the special relationships, brotherhood, and friendships forged. I feel blessed, as I've been to almost every continent.
What's The Biggest Challenge You've Faced In Your Martial Arts Career?
The biggest challenge for me was being from Milwaukee Wisconsin, USA. Back when I was fighting, there weren't a lot of other training partners for me. My desire to succeed was the only thing that got me through. Because geographically, especially in the 90's, this wasn't a hotbed.
I think we've created that with mixed martial arts here, but I didn't have a lot of training partners, let alone world class training partners. I was fighting guys without even sparring rounds for fights. So I just focused on good pad work and good drilling. This is why I'm such a big fan of drilling, because sometimes you can't get the training you want. So at Roufusport, I've tried to build a facility, not unlike Evolve, where I bring in mixed martial arts masters.
What Do You Consider Your Biggest Martial Arts Accomplishment?
That's a tough one because its not just about the sport. I've trained UFC, ONE Championship, Bellator, and WEC champions. I've also won 4 titles myself and taught some students who went on to win Muay Thai amateur fights in Bangkok.
I'm very passionate about teaching the everyday practitioner. Motivating people is very special for me. One very cool fact that I take great joy in, is that Anthony Pettis did not join Roufusport to become a fighter. He was already a black belt in Tae Kwon Do, but started in our beginner classes in Jiu-Jitsu and kickboxing. The special story is that he went from our beginner classes all the way to eventually being a UFC champion. That's one of my favorite stories and it makes me very happy.
What Do You Believe Are The Main Benefits Of Training Martial Arts?
Martial arts is beneficial for self-defense and it also builds confidence, self-respect and discipline. It's been there for me throughout my life, especially during my struggles. I found my sister dead when I was 13 years old, and if I didn't turn to martial arts, I don't know where I'd be. It has always been something that I do when I go through hard times.
When And Why Did You Start Roufusport?
I just started it randomly in my dad's basement as a kickboxing team/club that wanted to train with me, and it just kind of evolved into what it is now.
My goal has always been for the guys that want to compete to get to the same level as me. My older brother is a 10x world champion and also a WBC boxing champion. I always wanted to help people to get to the level that we attained. There's nothing like walking around for the rest of your life knowing you were a champion for a part of it. It's a very fulfiling thing to accomplish – and that's what I want to do, help people reach their goals.
What's Your Favorite Thing About Running A Martial Arts Gym?
Relationships. It's not just the MMA training, it's the encouragement. It's not only about what the teacher gives the students. When the students are enthusiastic and have a great attitude, they inspire me to do more for them. It's a reciprocal experience. You can't be a great teacher without great students. Likewise, you can't be a great student without a great teacher.
What's The Hardest Part About Running A Martial Arts Gym?
The hours. It's the part that people don't see. It's not just teaching the class, but also the upkeep it takes. The hard part is having to do the business side of things. But it's a labor of love. It's a second generation thing for me, and it's been a lot of fun.
One of my favorite things now is the online university I teach, the Duke Roufus striking university, where I share striking techniques online. Roufusport also has an affiliation program, so we have over 30 schools affiliated with us worldwide.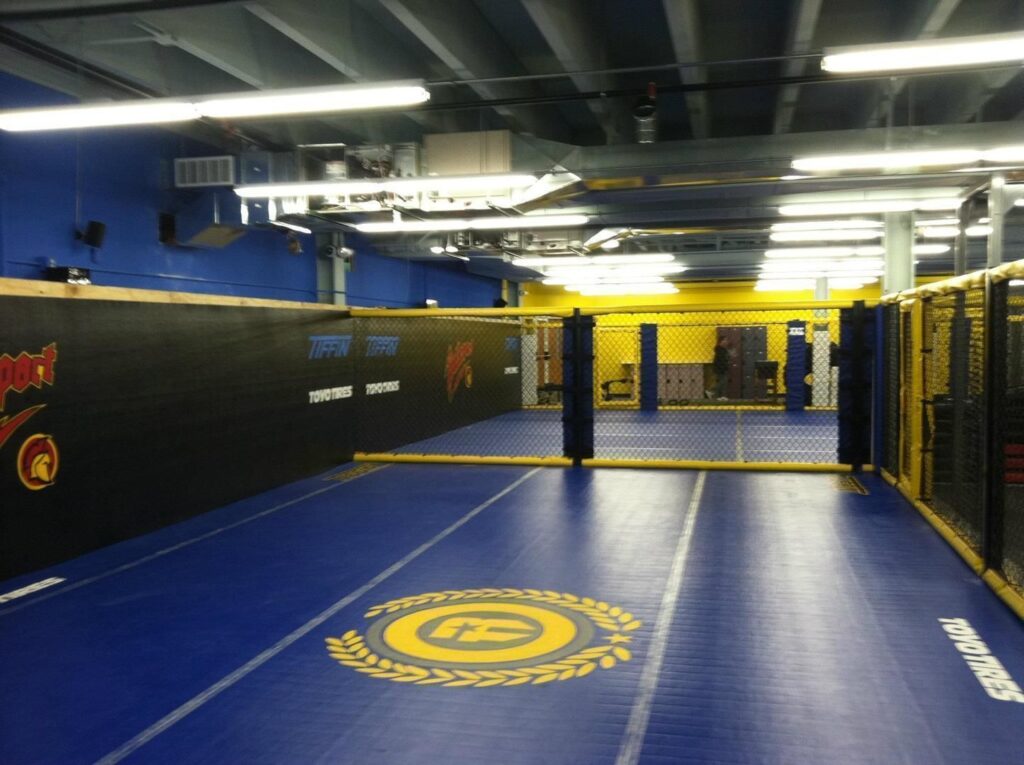 What Are You Most Proud Of About Roufusport?
Just the day-to-day atmosphere there, and the people from all walks of life… One of our oldest Jiu-Jitsu competitors is 62 years old.
It's crazy, just the other day, Michael Rappaport – one my favorite actors, shared one of our videos on Instagram – and to see Mickey Rourke like it, it's like wow. Kind of like the NFL with the Green Bay Packers, we are out here in the middle of nowhere but we are making a name in grandiose places.
What Advice Would You Give To Someone Beginning Their Martial Arts Journey?
Find a school that has a reputation and accomplishments – this is very important. Instead of focusing on price, focus on quality, especially if your goal is to be a professional athlete. Don't go to a community college, go to Harvard. Look for the Harvards like Roufusport, Evolve MMA, Greg Jackson's, American Top Team, AKA. All of the big boys are big boys for a reason.
Who Are Some Martial Artists You Admire?
I've always been about the game changers. Bruce Lee has had a huge influence on me. And you may be surprised to know, since I come from a striking background, that Helio Gracie is one. He changed ground fighting a long time ago. Also, another Gracie I look up to is Carlson Gracie Senior, whom I had the pleasure of working with when I trained Stephan Bonner. He was the first Gracie to take off the kimono and embrace that, as well as use positions to beat people up in MMA/old school vale tudo.
Another guy is Mas Oyama, who created Kyokushin Karate. He was a very innovative guy who changed karate worldwide, and especially in Japan. Another guy who was a huge mentor for me while I was at Sityodtong was Kru Yodtong. He had a different focus that a lot of the other camps at that time didn't train, and he was very cerebral in his approach. I learnt a lot from him, although not always directly, but sometimes by how he taught. His training techniques had a big influence on my martial arts career.
Lastly, I'd say my father. I wouldn't be here without him, and he was one of the most progressive people – that's why I have always been focused on that.
How Does Your Philosophy For Martial Arts Differ From Those Of Other Instructors/Coaches?
I don't know if it differs, but I just keep changing. I don't think there is always just one way. What I think is that you should coach a personality, not just coach a fighter. Because their fight style comes down to their personality and who they are. So that is something that I really keep in the back of my mind. You can't cookie cut the way you are going to train, teach and mentor someone. So I try to always keep a very open mind when I'm teaching, so that I can be relatable to a lot of different personalities.
You may also like:
Gyms Around The World: Dan Henderson's Athletic Fitness Center