Have you ever been on a training date with your significant other? Well, if you haven't tried it before – then why not spice things up by working out together with that special someone? Studies have shown that couples who work out together, stay together. (Yes, even when you see each other at your sweatiest and most un-glamorous state!)
If you're looking to spice things up and deepen your bond with your sweetheart, then you should take a leaf out of 30-year-old Alexander Cherkashin's book and start training with your significant other! Thanks to the art of eight limbs, he has been able to establish a stronger bond with his wife, Daria Cherkashin. The couple, who has been training Muay Thai at Evolve MMA for 2 years, are both in the Muay Thai competition team and have both obtained their level 3.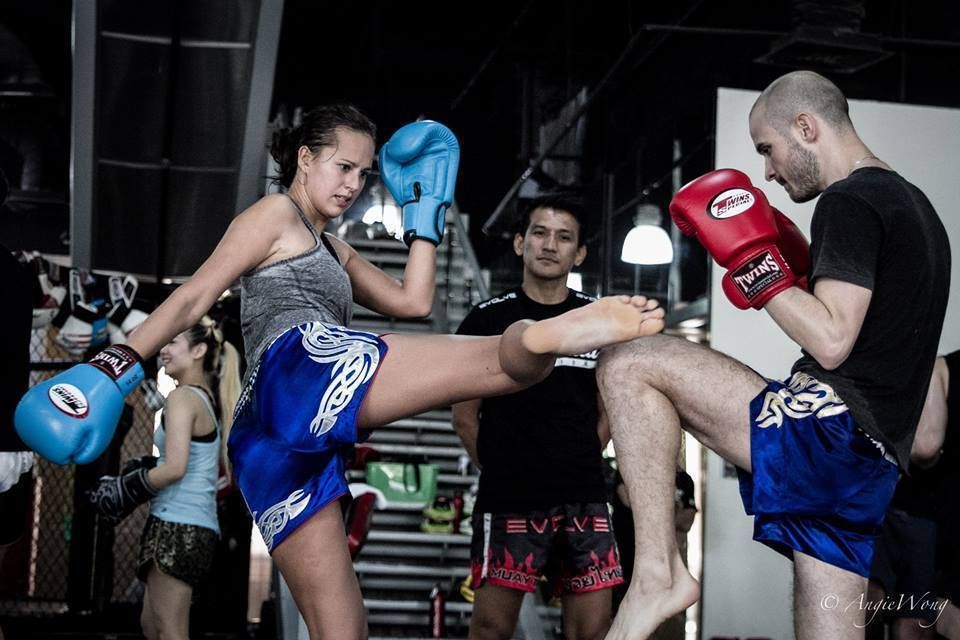 "Muay Thai has taught us how to control emotions – which we find extremely important for the relationship," shares Alexander. "When training, we always keep an eye on each other, share tips and help each other out with techniques. This develops a stronger sense of care and support for one another."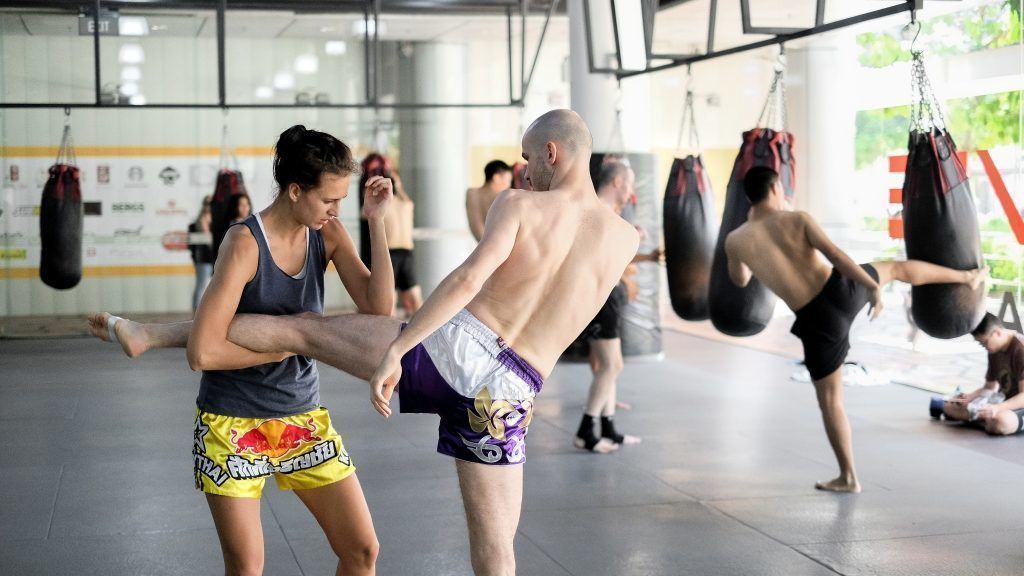 "Training together helps to prevent the guilt that comes with neglecting your significant other while doing something you love almost everyday," reveals Alexander. "When both of you train together, you don't have to constantly think about whether you should hit the gym or skip it because your other half wants to do something else."
Alexander and Daria first met when they were in university in Moscow, and were friends before getting together. The couple, who has been together for about 10 years, train Muay Thai about 5 times a week. In fact, they tend to do pretty much everything together. From time to time, they even travel to Thailand for training trips together. "Thailand has become our go-to destination, for both short and long vacations," explains Alexander. "Hard training, healthy food, great people, and fantastic beaches… What else do you need to have a good time?"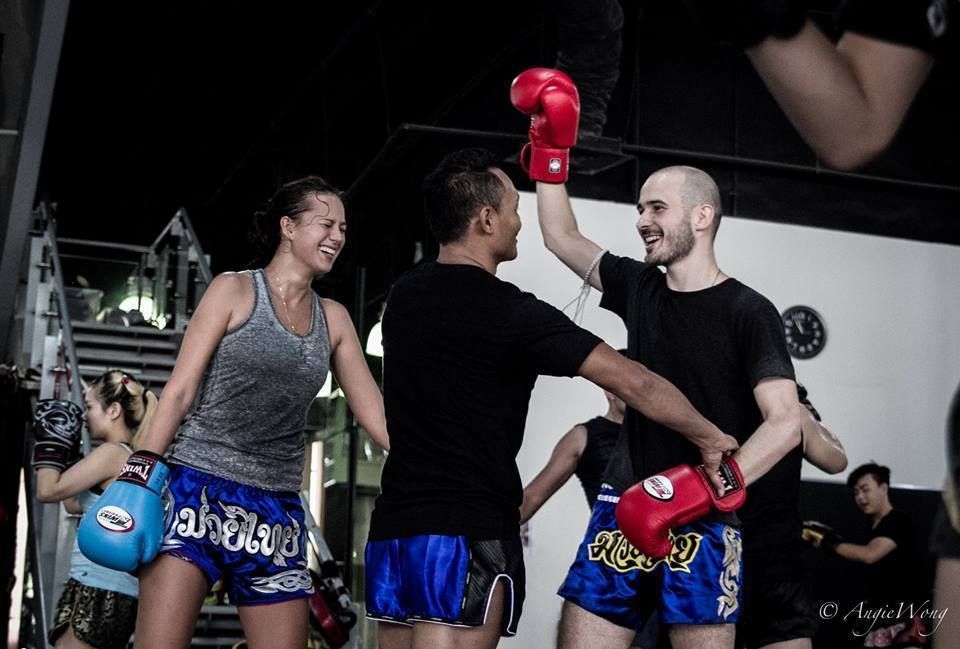 Apart from being a fantastic way to foster stronger bonds, Muay Thai has also benefitted the couple in everyday life. "We got to know Thai culture on a much deeper level while discovering the true importance of teamwork. We also became sharper and more focused on our daily tasks," says Alexander. "Kru Orono Wor Petchpun once said, 'Muay Thai taught me respect, discipline, gratitude and confidence.' We agree with him completely."
Alexander and Daria believe that Muay Thai is a great activity for couples, and recommend it to all other couples out there. "When our friends – who are a couple – came to visit us in Singapore a month ago, we introduced them to Muay Thai," shares Alexander. "They liked it so much that they spent a week in Thailand training together everyday, and now they're still doing it even when they're back in Moscow!"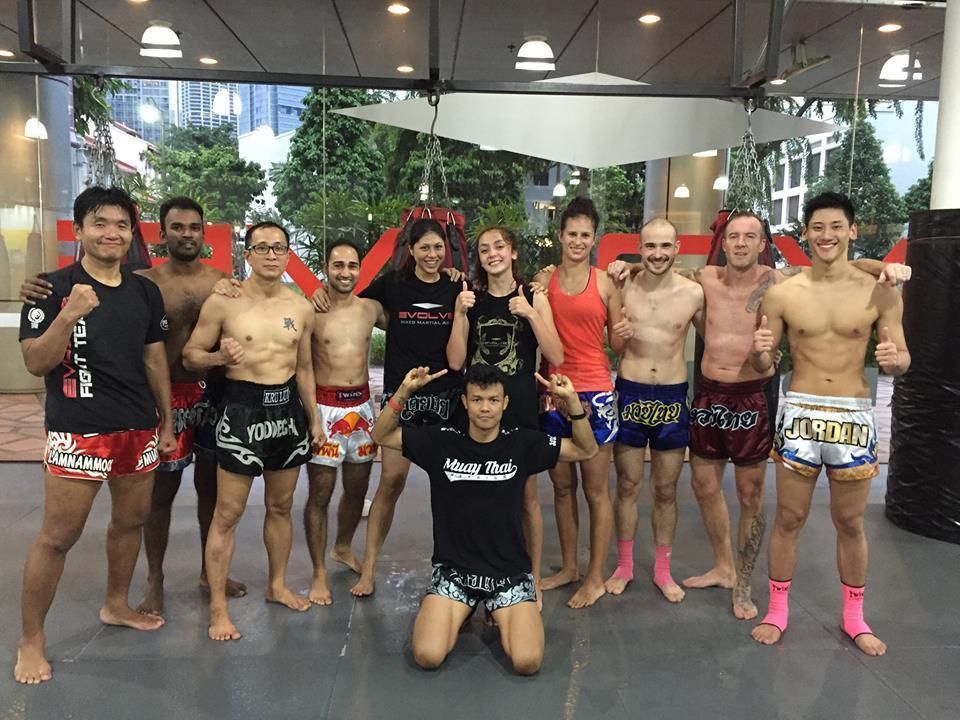 Are you ready to take your relationship to greater heights? Why not go for that first Muay Thai class with your significant other and see how things go!